Whether you're activating an existing system or looking for a brand new system, starting your search with your local ADT Dealer will save valuable time and money. Here are 5 reasons why.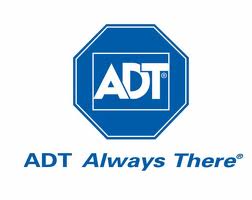 1. Products You Want From a Name You Can Trust - When Americans think security, they think ADT and with good reason. ADT is committed to continued leadership in the business of security, offering innovative products and services that will not only make your life more secure, but easier. No wonder over 7n million homeowners trust their security to ADT than any other home security company in the country.
California Security Pro is the #1 ADT Authorized Dealer in California. Unlike some smaller companies, we offer top of the line equipment and top of the line customer service. But don't just take our word for it, check out our reviews on Yelp, Trust Pilot, Better Business Bureau and Angie's List. Our customers say that's we're the best, before and after install.
Here's what one client had to say:
7/1

/2016 "

Terrific experience

!"
My experience with California Security was top-notch. I called and left a message for a service rep to call me back andJarrett called within 10 minutes. I have needed to call him several times for various reasons throughout the process and he picks up his phone early in the morning and late at night. He is amazing and was always ready to help when I needed him. I feel so lucky to have been connected with him as it has made the process of getting a security system installed a piece of cake. Highly recommend this vendor. Ask for Jarrett and you will have a terrific experience.
2. ADT Dealers and ADT Pulse - Who doesn't love features? California Security Pro is a leader in ADT Pulse installations. ADT Pulse is the most feature rich option in home security. Even if you start off with a small level 3 package, you have the platform for cameras and full home automation if you ever decide you want more (that you can add in yourself.) ADT Pulse will secure your home from would-be intruders and give you access to control you system from anywhere you have internet access.
3. ADT Pulse's User Friendly On-Line Web Portal - Your Personalized Web Portal is another great feature. It was made so anyone can use it with drop-down menus and simple clicks to set-up. Our technicians take the extra time to get you set up on-line and logged in. Once logged in, you set up your home view and you are ready to go. Your Home View is a diagram of your home with icons to show each devices location and status. It would make no sense to have all these cool features and struggle to use them, right? ADT has made everything simple and straight forward so you are encouraged to make complete use of your system.
4. Control Your ADT Pulse System with Multiple Devices - ADT Pulse puts control right in the palm of your hand… literally. If you are not by a PC to use the Web Portal, you can still access and control your system. The ADT Pulse App lets you control your system from anywhere and at any time, even if you are vacationing in Aruba! View live video of your home from your web-enabled Android or Apple device. Arm or disarm your system or unlock the doors when your parents drop in un-expectedly. You can even make sure little Johnny didn't forget to turn off the lights and lower the thermostat before heading off to school (and you can fix it if he did.)
5. ADT Dealers Offer Special Pricing - How do you research a product without prices? It's a silly thought, but many security companies refuse to quote prices over the phone or on their websites. You will find our prices right on our website and in plain English. We understand that you want to get a high level of protection at the most competitive price possible. Our prices are very competitive and we will match any other on-line ADT special offers, ADT coupons or written estimates for comparable security systems and installation. Start with our Free Home security System* and build a more custom package if you like.
California Security Pro's unique advantage is that you get great service your friendly neighborhood company, backed by the most reliable Security Monitoring Center Network of ADT. We will have a Security Consultant come to your home for a Free Home Security Review to help you plan for the level of protection that is right for your family. One of our technicians will then install your security system and give you a demonstration of how to use your new ADT Monitored Security System.
If you are ready to have a FREE Security Review, give us a call at 800-310-9490 or click below and fill out our form for us to call you.