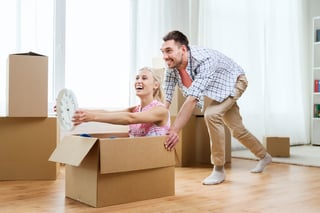 START WITH...
A FREE HOME SECURITY REVIEW 800-960-4590
Moving into a new home is one of the most exciting and happy times in life… it is also one of the busiest times in life. Getting your home protected is often just one of the items on a long list of all the things you need to accomplish.
So you need simple solutions!
Our most satisfied customers, frequently tell us having a Security Consultant come out for a free in home security review was very beneficial to them. The in-home evaluation gives you information from a security professional who has seen your property and can truly evaluate the security needs of your home.
If

your new home came with a security system or pre-wire

, it is almost

always best

to have a security expert take at look at your options. You may be able to

save significant money

by using some of the security products already installed and have us upgrade your existing system to modern day technologies.




If you bought a property and are going to

custom build your home or do a major remodel

, have us come out to go over options for wiring your home for a security system before the sheetrock goes up.
Learn More and Get a Quote
If you would like to do some online research before you schedule to have someone come out, go to our Learning Center and educate yourself about your different home security options. Once you have an idea of what you would like, check out your pricing options for:
You may also call us to go over pricing options on the phone, get answers to security questions or schedule your free home security review.
Customer Review
"bought a new house and needed an alarm installed ASAP."
"We had a great experience! We bought a new house and needed an alarm installed ASAP. They were able to switch our initial appointment to a day earlier (since we closed on the house a day early) and were able to install the alarm the next day! Brandon went over all options and was not pushy. He was knowledgeable and honest. William came to install and was efficient, knowledgeable and super nice. We truly appreciate the service and look forward to a safe life in our new home!"
CALL 800-960-4590 FOR A FREE SECURITY REVIEW
OR TO HEAR ABOUT OUR CURRENT PROMOTIONS
Additional Information for New Homeowners
It's time to replace the SOLD SIGN with your...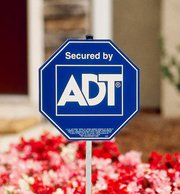 PROTECTED BY ADT sign!