ADT Dublin- Jason Cernak-Security Consultant

Jason Cernak is your local Dublin Security Consultant. As your local ADT Dublin security consultant, Jason will help you design a monitored ADT Home Security System that fits your needs and budget. Whether you recently moved into a new home, opened a new business location or experienced a recent burglary in your neighborhood, Jason Cernak is your local Dublin security expert.
Jason was born in New York and until the age of 15 has lived in various places such as New Jersey, Pennsylvania, Georgia and Florida. At the age of 15 he moved to the bay area where he now resides with his family. Prior to working with California Security Pro, Jason worked in Culinary Arts and found his passion for food. With a growing family Jason decided to make a career change into the security industry where he has now found his other passion, helping people and their familes be safe. On his down time Jason likes to coach his sons little leauge baseball team, play sports, mountain biking and any outdoor activities. Jason is possionate about helping people and takes pride in serving his community.
Jason will share his knowledge and safety tips to ensure you and your family is safe. Call today to schedule your FREE home security review 1-800-310-9490!
Jason's Favorite Local Restaurants and Businesses:
Regal Movie Theater, 5000 Dublin Blvd, Dublin, CA 94568, 925-560-0901
The Copper Skillet, 7265 Amador Valley Blvd, Dublin, Ca 94568 925-828-4731
Los Pericos, 7473 Village Pkwy Dublin, Ca 925-556-9127
Five Guys Burgers,4930 Dublin Blvd,Unit 680, Dublin, Ca 94568 925-248-2050
Angie's List ADT Reviews

We are proud to service Angie's List customers and we thank those who took the time to let others know about us! Angie's List is a membership service that compiles consumer ratings of local service companies and contractors. Take a look at what members are saying about us:

ADT Reviews: Trustpilot's List

Reviews prove to customers whether or not we put their needs first, our customers speak for us by proudly placing there review on Trustpilot; after all, customers trust other customers and our consumer's reviews say it best! We would like to thank all of our customers who took the time to let eveyone know about their experience with California Securty Pro!
3/18/15
Excellent Service !!!
I was very satisfied with their services, both Jason ( sales) & Rene ( installer) were great and professional. I have also already recommend California Security Pro to a friend and family.

Thank You California Security Pro.
MARIO A, Dublin, CA
1/23/2014
Excellent!
From the start Jason explained the process and everything was installed exactly the way he said. The installer was great! Efficient and neat, I was concerned I would have to clean up after but that was not the case at all. Jason and Pat both were very helpful through the whole process. Very pleased with your service and just knowing my home is secure now. Thank you so much!
Marie Casares Lemi, Dublin, CA
Jason Cernak's ADT Customer's 5 Star Yelp Reviews: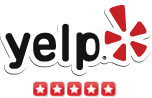 2/4/15

"Pulse system is awesome"
Its been a day since I got the system installed and I am very happy with the way Jason and Larry (installer) did the job for us. Jason was very accommodating from the initial visit to when it was installed. I had to be out of town during this period, but Jason was in contact with me all along to get the install on time. He got the paperwork right away to the office and got me an installer (Larry) within a few hours. I would highly recommend Cal Security Pro for their competitive rates and customer service. Like everybody else, I did my research and compared various security companies, but ADT stood out for their reliability and service. The Pulse system is awesome as I can arm/disarm whenever I need remotely and give access to family members if needed. Thanks Jason and Larry!
south b.,Dublin, CA

1/20/15

"EXCELLENT work."
Was referred to California Security Pro as my neighbor had an alarm system recently installed through them. I've been sketchy about contacting any security company to come to your home and install a system, however since my neighbor raved about the service he had, I contacted Jason Cernak as he was the sales rep for the area and he met with my husband and I on the same day! Jason was friendly, knowledgeable and provided a lot of information about security systems and most of all, was not a pushy salesman. We finished our meeting late around 9pm, but Jason was still in contact with us through the rest of the night as he was scheduling an installer to come out the very next day to get us our alarm installed ASAP. Installation was done through Micah - If I could give him 10 stars out of 5, I would. EXCELLENT work, professional, very thorough and he even took the time to walk us through the system, the app and answered every and all questions we had. I've also never seen an installer, be so neat and tidy to clean up or catch any of the mess that goes on with a job. If you are getting an alarm through CSP, definitely request Micah as your installer. Thanks CSP for making this a smooth experience.
Ann C.,Fremont, CA, (New Homeowner Dublin, Ca)

6/30/14

"Extremely polite and worked around my needs."
Jason Cernak was extremely polite and worked around my needs. The statement "Security will work around your needs without hindrance to your activity" is what caught me. He worked around my budget and explained each and every bit of it. Then Rene was the one who came the very next day to install at our place. He was patient and identified the windows that missed and added it to get apt protection. He was very patient and explained everything in detail and also helped me get the app and it's usage. Both are awesome
Naga K.,Dublin, CA

3/12/14

"Everything is working well all in all very satisfied."
Recently signed up for ADT , Jason came to us spent time giving us info he was very polite and informative. We signed up for service the install was very professional all questions patiently answered. Jason followed up to make sure we were satisfied and asked us to not hesitate to call him with any questions now or future. Everything is working well all in all very satisfied.
L V.,Walnut Creek, CA

1/29/2014

"Pulse app/portal is so cool and easy to use."
I recently had an ADT security system installed at my residence and I must say the whole process was a quick and pleasant experience. I called their hotline to set up a free consultation and Jason their local rep came by the very next day to talk me through my options. He was both patient and informative in tackling all my questions and concerns. Once we settled on the most appropriate setup that fit within my budget, per my request, he arranged to have an installer come by the very next day. Micah was thus equally pleasant and knowledgeable, exhibiting great skill and care in navigating my unconventional layout to find the best places to install the keypad and various sensors. He also walked me through a quick tutorial of the various controls as well as how to use the Pulse portal for remote access. I am now constantly monitoring my home on my phone and/or laptop if for no other reason than the Pulse app/portal is so cool and easy to use. With the added sense of security I now feel, it's hard for me to imagine how things were just days earlier. Thanks guys!
T G.,Sunnyvale, CA

1/9/2014

"Price was very reasonable and well worth the security and peace of mind we now have whether we're home or not"
We were referred to Jason at California Security Pro by a co-worker and we're so glad we called him. He promptly came to our home as scheduled and reviewed all the ADT options available and helped us understand how each level of security works. He scheduled a technician and our system was installed the next day. The technician was professional and friendly and showed us how to use the system and it was ready to use immediately. Jason then followed up the next day with a visit and helped us set up our computer so we could access and change the parameters on our own to tailor the security system to our individual needs. He also set up the ADT app on our cell phones so we can access the system remotely. On top of the great customer service we received a price that is very reasonable and well worth the security and peace of mind we now have whether we're home or not.
Tracy R.,Pleasanton, CA

12/21/2013

"Very friendly in answering all of our questions."
We recently purchased a new alarm system with California Security Pro. Jason C. was our rep and was amazing to work with. He answered all of our questions in detail, made appropriate recommendations, and had excellent follow through. Rene was our installer and he was very thorough, maintained a clean work-space, and was very friendly in answering all of our questions. We installed sensors on every door and window (the chime effect was important to me for my little ones) and added a security camera for our driveway. I would highly recommend Jason, Renee, and California Security Pro. It's urgent to secure your home and family in today's unfortunately crazy world.
E A.,Dublin, CA

12/20/2013

"Love the system and the ability to control it through my phone."
Just had the ADT PULSE security system installed. Love the system and the ability to control it through my phone. Jason is our sales rep and he was a no pressure sales guy. He sold us exactly what we needed with no pressure to add anything we really didn't want. More importantly, he has come to the house multiple times to answer questions and help us set things up. His service has been outstanding.
Kathy G., Dublin, CA

12/13/2013

"We like the system very much."
Jason is wonderful. He is not pushy (like almost all other sales person) at all. He explained to us the entire picture in every detail, but still not pushing us to buy at all. Not even mentioning one time to get us to buy. Another good thing is that he tailor to our needs and not trying to get us buy a higher price package which we don't need. Last but not least, he followed up automatically without us needing to call him, and when he showed up after the installation, he still patiently explained to us how to use the system (second time - shame on myself), and all our questions. Very pleasant experience, and we like the system very much.
Bobby L.,Dublin, CA

9/20/2013

"Pleasure to work with these guys."
What could have started out as a disastrous 1st meeting turned into a great install with a system that satisfies all our insurances demands. Being that we just moved to Pleasanton solicitors nonstop have been coming to our door. We didn't hear the front door and before we knew it our 3 little had opened it and let someone in... YIKES!!! Must work on stranger danger. Anyway, Jason from California Security Pro could not have been nicer. He won over both my husband and myself. The kids still cant stop talking about him. Super knowledgeable worked with us to get the best deal for what we needed. Jesse came out a few days later and did the install. He also couldn't have been more fantastic. Just such a pleasure to work with these guys. Even Yvette in the office... poor thing has been subjected to my potty mouth more than once is excellent. If you need an alarm system this is the place to go. Thanks again guys you rock!!!
Gwenn E., Mountain View, CA

7/4/2012

"We left for vacation the next day feeling at ease that our home was protected "
I had an exceptional experience with California Security Pro and was pleased with the professionalism of the staff. I contacted Jason out of the San Ramon office two days prior to our family vacation in desperate need of an alarm system. Jason was wonderful to listen to my concerns and guide me over the phone as to which system would be best for our home. Jason went above and beyond to have a technician Micah come to our home the very next day to install our ADT system. Micah did an excellent job installing the ADT system and we left for our vacation the next day feeling at ease that our home was protected. I have recommended many of my friends and families to contact this company and appreciate the superb experience I received.
Kathy S.,Livermore, CA