ADT San Diego Local Security Representative-Chris Gibbs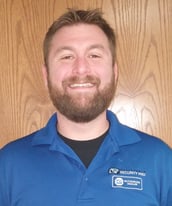 Chris Gibbs is your local ADT San Diego Security Consultant of choice. Chris grew up in Richmond,Va and currently resides in San Diego. Before beginning his career in the security industry Chris was enlisted in the U.S Navy where he served 6 years. Chris transitioned into the home security industry because since bcoming a father, he gained a passion for protecting families. Chris will help you design an ADT Home Alarm Monitored System that fits your needs and budget. We will help ensure your home, family and business is safe by offering expert advice from one of our experienced Security Consultants.
Whether you have had a recent burglary in your neighborhood, just moved into a new home, or moved your business to a new location. Your ADT San Diego local security consultant, Chris Gibbs, will go the extra mile to discuss safety tips along with our superior products and service to make sure you and your family feel protected.
Chris chose to work with a company that cares about his customers just as much as he does. His concern about the safety of the community he lives in can be seen daily through his strong dedication and full understanding of how this business works. When it comes time to choose from the San Diego Security Companies available, there is only one choice, call to schedule an ADT installation today 1-800-310-9490!
Installation Packages for San Diego Security Companies:
For San Diego, CA homeowners, we offer a wide array of ADT monitored security systems to choose from. An ADT wireless security system uses your existing home phone line to send the signal to the ADT central station. If you decided not to have a standard home phone service in your San Diego, CA home then you would need an ADT cellular security system.
Our newest ADT Pulse system offers you the ability to interact with your mobile device to ARM/DISARM with secure web access as well as receive text and email notifications of alarm and device events.
To get your best deal in San Diego, CA and save money on all ADT security equipment packages, get ADT coupons.
Chris's Favorite Local Restaurants in San Diego:
Chris Recommmends These Local San Diego Buisnesses:
Cafe Bassam, 3088 5th Ave. San Diego, Ca 92103 619-557-0173
HDQTRS, 828 G St, San Diego, Ca 92101 619-955-6789
Noble Experiment, 777 G St. San Diego, Ca 92101 619-888-4713
Chris Gibbs 5 Star ADT Customer Reviews: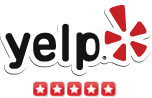 7/17/15

"Got the job done well and fast."
These guys were great! Answered all my questions and got the job done well and fast. Highly recommended. Our installer was Kyle brown and our sales rep was Chris Gibbs. These guys were friendly and knowledgeable.
Adam R.,Chula Vista, CA