ADT Sacramento Area - Local Security Consultant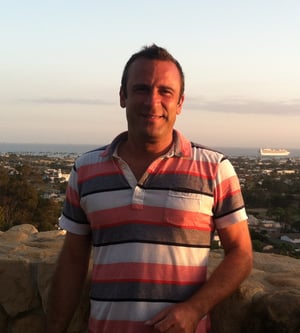 Don Knutsen is your local Sacramento Area Security Consultant. Previously, Don worked in the fitness industry. His professional interest has been to provide products and services that benefit his customer's lifestyles and well being. Don enjoys meeting with the San Ramon community to ensure he meets all of their safety concerns.
Don has lived in San Ramon for the past 12 years. Don's focus is to assist victims of crime and also to create an awareness of burglaries that occur in his community. As your local ADT San Ramon security expert, Don will help you design an ADT Home Alarm Monitored System that fits your needs and budget. He will offer expert advice to ensure the safety of your home, family and business.
Whether you recently just moved into a new home, opened a new business location or experienced a recent burglary in your neighborhood, Don Knutsen is your local ADT San Ramon Security Consultant of choice. He will share his knowledge and safety tips to help keep you and your family safe. Call today to schedule a free in-home security consultation with Don at 1-800-310-9490.
Don Knutsen Recommends these Local Businesses:
"Ryan is the manager of this location and he has always taken great care of me. They have great prices and products and he always works out a little something special for me when I get tires or services done there."
"Kelly Kraut is a fantastic insurance agent at this location and has given a high level of service to my customers."
"Rattana creates absolutely beautiful balloon designs and bouquets for any occasion at a fantastic price!"
Don's Favorite Local Restaurants:
"Absolutely Delicious Bhindi Masala and Spinach Pakora!!! I love this place. Prices are good too."
"This place has very good Chinese food at an awesome price. I love the Duck Yee Won Ton Soup as well as the Foil Wrapped Chicken!"
"Great place to go watch a game or just hang out with some friends for a drink and food. the food is incredible. The Carne Asada is great and the Owner Rob is a really great guy. He always asks how everything was and makes sure you have a great time there."
Don Knutsen's ADT Customer's 5 Star Yelp Reviews: