When choosing the best home security solution for your home and family, often the most important decision will be who you decide to install your security system. The Security Consultant who walks your home with you and helps you design the right home security system is often the key to you understanding your security options. Too many homeowners order a system over the phone and never truly understand what all their options are. Unfortunately, some order a cookie cutter alarm system shipped in a box. When it comes to protecting your family, we understand our customers want a professionally installed, reliable and uncompromising home security system.
After looking at all their options, the majority of homeowners decide to go with the most trusted security monitoring company, ADT Security. ADT has been providing home security for over 140 years and is without question the number one home security monitoring company in America. If you desire superior security monitoring, ADT is your trusted choice.
When it comes to understanding your ADT home security system options in Pleasant Hill, CA, schedule a free home security evaluation with a Security Consultant from California Security Pro. California Security Pro, your local Authorized ADT Dealer, is among the highest customer rated security installation companies in California. We will provide you with the finest customer service in the security industry and help you custom design a home security system that meets your needs and budget.
ADT's Total Security Home Security System Platform
Being the leader in the home security industry, ADT continues to revolutionize security monitoring and the products we offer you. Several years ago,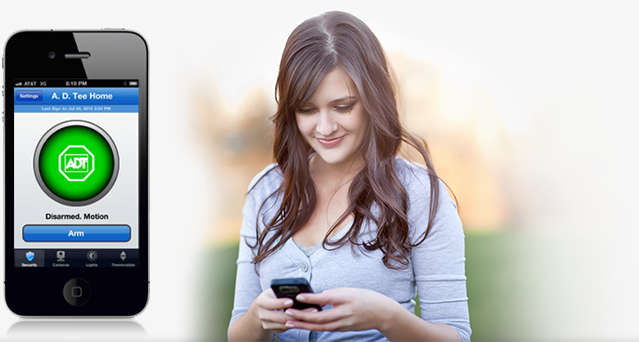 ADT Pulse
was introduced which gives homeowners the ability to remotely interact with their security system from their mobile devices. From virtually anywhere, you can check the status of your security system, get text and email alerts of emergencies and remotely arm or disarm your security system all from your mobile devices via an Internet connection. Millions of customers are now enjoying ADT Pulse Interactive Services. However, Pulse has become far more.
ADT is now leading the industry in providing
home automation
that integrates with your security system. We are seeing between 20-30% of our customers now adding cameras, automated door locks and garage door control, lighting
and
energy management with lamp modules, light switches and thermostats. These products are changing the way we interact with our homes and our customers absolutely love all the benefits being added to their lifestyle. But there's more...
ADT wanted to take it a step further and create a platform that our customers will use to integrate with other top home automation products. ADT partnered with Honeywell and iControl to create an exclusive product called ADT Total Security or "TS". Honeywell is manufacturing the hardware and security devices and iControl is providing the software and
ADT Pulse Apps
. With "TS", ADT is once again revolutionizing the security industry and this is why more Americans are having it installed in their homes than any other system available today. It's definitely your best choice for home security.
Why is the ADT Total Security Platform Your Best Choice?
Because ADT created the Total Security solution to be a platform that will be used to not only provide you with the finest life safety and security solution but also be used to manage and control other top home automation products currently being used and developed. Because ADT is the recognized leader in the industry and has over seven million customers, many companies are partnering with ADT to create home management products Americans will come to enjoy.
It is estimated that by 2020, the average American home will have at least five smart home or automation devices. One example of that is the millions of keyless, automated door locks being installed throughout the US. Super popular! ADT partnered with Kwikset to provide
automated door locks
and now Schlage automatic door locks can be integrated with ADT Pulse Total Security. ADT recently partnered with Nest. Besides installing an ADT Pulse thermostat, your other option will be to integrate your Nest thermostat to ADT's Total Security Platform. With automated climate control you will experience both comfort and energy management design to save you money!
So why ADT? Because who wants 10 more home automation apps on your mobile device when you can have just one to manage them all. The
ADT Pulse Total Security Platform
now manages the following:
It is amazing having all these home devices being managed by one platform and controlled by you on your mobile device from one App. With Pulse you will also have a personalized web portal to customize and manage your security system, home automation and system users. It makes managing your home simple.
Call us today to schedule a
free home security review.
One of our Security Consultants will come to your home to go over all your options. Call now 1-800-310-9490.
I Just Need a Basic ADT Home Alarm System.... No Problem
Although 80% of our customers are now getting an ADT Pulse system installed, some homeowners are on a tight budget and just need a standard alarm system. We offer a wide range of monitoring service options and can provide you with a free* home security system with monitoring for an initial installation cost of only $99-$199 depending on which option you choose. Follow us on Google+ for updates on current specials.
We would love to help you protect your home and family. For more information on options for home security systems in Walnut Creek, CA call 1-800-310-9490 today.
ADT Customer Reviews in Pleasant Hill, CA
5 Star ADT Customer Reviews In Pleasant Hill, CA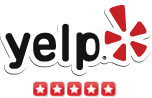 5/
29/2018 "i sleep better at night."
I sleep better at night knowing I have a solid security system installed by professionals! And I sleep better whether I'm at home OR away. Kyle Madison's install team did a great job of implementing and then **explaining** the system. They were patient and professional. Thanks, Kyle!
g w., Pleasant Hill, CA
---------------
"

both did a great job of making feel reassured."
Got new security system today, installed by Pat. Our salesperson was Kyle. Although the system is new to us, and we'll probably need some help, both did a great job of making feel reassured. So far, so good!
..........................................................................................................................................................................................
"

I feel safe in my new home"
I bought a house and was on a time crunch to get home security installed before my move in date. Good experience from the start. Kyle, the owner of California Security Pro, takes his job seriously, and I noted his incredible number of positive reviews. They are for good reason. Kyle is a good listener first, and made the transaction simple, because he knew I was in a hurry. I owned ADT at my last house, so I already knew the company was awesome. No fancy explanations, he just showed me how it would work to get exactly what I wanted. He even managed to negotiate a last minute install date on a Saturday, which is typically a tough day to get on the schedule.

It's no surprise that everyone on Kyle's team was just as awesome, because the values of a company come from the top. When it came to working in my house, Kyle's installer took his time, which I really appreciated. When he finished, he spent even more time explaining exactly how to use the system, how to program extra codes, even how to send a silent alarm with a distress code. That was so great, because I'm not good at reading manuals, face to face explanation in front of the control box was way easier to understand. Now I use the system with ease. As a follow up, I've called both his local team, and the 800 Customer service center for various reasons, and was helped quickly, and with great courtesy.

I feel safe in my new home, and I'm happy to be part of the California Security Pro family. Good team, awesome service, great people.
- Leslie R., Pleasant Hill, CA
.......................................................................................................................................................................................................
"responsive, kind, and most importantly, listens"
Dorelle Kemp is fantastic! Whatever you do, ask for her during your next consultation and security review/install. She's responsive, kind, and most importantly, listens to the needs of her clients. I was super impressed with Dorelle's customer service and professionalism and highly recommend her. She's the best and will tell it to you straight. No gimmicks or salesmanship techniques. Just a normal discussion with a great person. Call her!
Jonathan N., Pleasant Hill, CA (installer Pat)
" customers are EXTREMELY well taken care of."
Having had a negative experience with a competitor, we were leery of the whole security business. Dorelle was incredibly responsive, friendly, and really took her time explaining what she recommended and why. It's clear that she's passionate about home security, and ensuring that her customers are EXTREMELY well taken care of.

The positive experience continued when Pat came to install our system. Never have I met a more professional, patient, and knowledgeable installer. In all cases he went above and beyond, and truly made us feel like the system was being installed correctly the first time. He walked us thru using our system and we haven't had any issues sense.

If you're in the market for a security system, contact California Security Pro, you won't be disappointed.
Morgan K., Pleasant Hill, CA

"Friendly and sold us a good product."
Happy with our service and installation by Hector, who was really helpful in explaining the system and guiding us through setup. Dorelle was friendly and sold us a good product. One thing to remember if you're a P Hill resident is that you must pay a $60 fee to the PHPD to ensure they will respond to your alarm if it is activated and must renew yearly. This wasn't revealed until the end, but wasn't a deal-breaker. All in all, good service and happy with the product.
Jady N.,Pleasant Hill, CA

"100% satisfied with our service."
Joe was outstanding! He explained all of our options, showed genuine care for our concerns, and made sure we were 100% satisfied with our service. On installation day Pat ran into some issues (none of which were his fault)during the install. He assured us he would still finish the job that day, and he delivered. He was very professional at all times, explained everything and made sure we understood our system and how it works. If you're looking for great customer service with a professional attitude and follow through ask for Joe and Pat and I'm sure you'll end up happy!
Daniel G.,Pleasant Hill, CA

"Happy, great job."
Great job start to finish. Dorelle made sure things got taken care of and Jeremy did our install. Informed us about all our options, but didn't try to up sell us. Happy and would use them again.
Kevin M,Martinez, CA (New Homeowner Pleasant Hill, CA)

"A+ all the way around."
Our home was burglarized and after reading several positive Yelp reviews for California Security Pro, decided to call them for pricing on a home security system. Phoned them up on a Friday morning and they were able to schedule me for an in-home consult that very afternoon. Greg (their President) arrived on time and presented me with ADT's service plans and went over the many features and benefits of the system. There are a few different price points to choose from depending upon what type of features you desire (basic security, mobile access, home automation, etc.), but each plan is totaly customized to fit your home and situation. The monthly service plans are fixed prices, but Greg offered me a great discount on any of the additional equipment I decided to purchase. I told Greg I would need to discuss everything with my wife that evening. He provided me his contact information and even offered to install the system the very next day if we needed. He was friendly, professional and knowledgeable about ADT's product and services. Called Greg later that night (8pm, after-hours) and he got back to me right away and scheduled a technician to install our system the very next day (Saturday afternoon) within a two hour time window. Our technician, Micah, called in the middle of our scheduled window to let us know he was on his way but may be running a little late due to traffic. Very professional and appreciated.Micah arrived within the scheduled window and got right to work. Again, very professional and courteous, Micah explained the installation process and answered any questions we had along the way. Once installation was completed, he walked us through the programming and basic usage of our system. We opted for the ADT Pulse service plan, so he helped us with the online setup and features of the remote access as well. After our technician left, one of the door sensors popped off from being installed too close to the door opening. Called Micah on his cell, and he drove all the way back to our house the same evening. He could have put us off till the next day, but he wanted us to feel satisfied with our system. Came in, replaced the sensor, and everything worked great. Yvette (customer service) emailed us a couple days later with the security certificate for our insurance, and Greg even followed up again o see if we needed anything.Bottom line... if you decide to go with ADT for your security monitoring I HIGHLY recommend you choose CA Security Pro for your installation. Very professional, competitive pricing, & excellent customer service. A+ all the way around.
Kat Z.,Pleasant Hill, CA

"Price match on equipment."
Both Brandon and Hector are great to work with. We started out as newbies, and Brandon was personable and patient in talking to us about security systems . He was helpful in our decision making process, patient, and has a great presence. He was also able to price match on equipment, and cheerful through the whole process. Hector was top notch, eager to come early, and extremely patient and knowledgeable in teaching us how to use the system. He is pleasant, respectful and all in all great to work with. He even suggested that we video as he taught us how to use the key pad. We just had the system installed, so I can't say anything about the system yet but it seems like it will be user friendly and keep our home safer.
Audrey S.,Pleasant Hill, CA
3/5/14

"I highly recommend California Security Pro for your ADT needs."
When we purchased our home in Pleasant Hill, it was pre-wired for ADT service. I was planning to call them to set it up when Joffre Bolda stopped by. He was polite, professional and never pressured me or tried to up-sell services. I knew that I wanted to add some sensors to the existing system, so Joffre arranged to have an installer come by the next day. The installer was also very professional - even wore shoe covers the entire time. He installed the additional sensors and walked me through the system. I highly recommend California Security Pro for your ADT needs.
Greyson M. Oakland, CA, (New Homeowner Pleasant Hill,CA)


"A+ in our book."
We are extremely happy with our new system. My husband and I didn't really know where to start and Dorelle walked into our lives through the door where I work. She came to see my employer and I knew that I wanted her to come see us. She did and we signed up right then. Within 2 days we had Rene come by, on our schedule, and do the install. We got the smoke and heat detector and really feel safe now. A+ in our book.
Vicki W., Pleasant Hill, CA


"I would definitely recommend CA Security Pro to all my friends and family,Jarrett was AWESOME!!!"
I am a single working mom living alone with my two small children. After someone tried to break into my house while I was home alone one morning I knew I needed an alarm. After looking into all my options I settled with CA Security Pro. Jarrett McAllister came to my house that very day I called after work and was very flexible with my schedule. Jarrett was very professional, and knowledgeable. He explained everything to me and helped me chose the right options for me and my kids and didn't try to up sale me on something I couldn't afford. Jarrett was AWESOME!!! I would recommend him to anyone I know!! A few days later Hector came and did the install. He was really quick and professional and so polite. He explained how to use it and everything and answered all my questions I had. I would definitely recommend CA Security Pro to all my friends and family. I now feel safe in my house when I am home with my children, I have even taught my 10 year old what to do in case of an emergency!
Shannon H., Pleasant Hill, CA


"Bill is as honest as they come, the Pulse system is worth every penny."
Bill is as honest as they come. The install went very well and the system works exactly like they said it would. The Pulse system is worth every penny.
Mike C., Pleasant Hill, CA


"Glad that California Security Pro knocked on my door."
I am glad that California Security Pro knocked on my door. My wife and I scheduled a Saturday morning appointment with Jarrett who showed up on time ready to discuss our security needs. Jarrett spent alot of time with us going over what we really needed to make our house more secure. He did not try to upsell us on products that we didn't need and just spent time taking care of what was really necessary. We cut a deal and he set up the install just a few days later. The technician showed up exactly on time and made sure that we were on the exact same page as to where he was installing our products. All in all it was a great experience and our home is now good to go. I just need to follow up with Jarrett to make sure that he gets his paperwork over to my homeowners insurance so I can save a little more. I certainly expect that he will take care of this as he has done everything else well.
Brian A., Pleasant Hill, CA

ADT Monitored Security Systems Installed throughout Contra Costa County
California Security Pro installs ADT Monitored Security System for homeowners in these Contra Costa County Cities.
Contra Costa County

Alamo, CA
Antioch, CA
Bay Point, CA
Bethel Island, CA
Blackhawk, CA
Brentwood, CA
Byron, CA
Camino Tassajara, CA
Clayton, CA
Concord, CA
CrocketT, CA
Danville, CA
Diablo, CA
Discovery Bay, CA
East Richmond
Heights, CA
El Cerrito, CA
El Sobrante, CA
Hercules, CA
Kensington, CA
Lafayette, CA
Marsh Creek
Springs, CA
Martinez, CA
Moraga, CA
Mountain
View, CA
North Richmond, CA
Oakley, CA
Orinda, CA
Pacheco, CA
Pinole, CA
Pittsburg, CA
Pleasant Hill, CA
Point
Richmond, CA
Port Costa, CA
Richmond, CA
Rodeo, CA
San Pablo, CA
San Ramon, CA
Walnut Creek, CA
Here are the California Counties we serve: