Los Angeles Crime Protection Team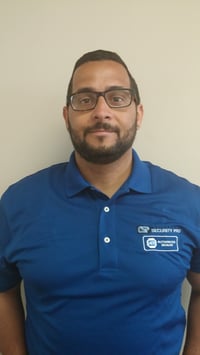 Gabriel Avelar is your local ADT Crime Area Representative for the Valley. Gabriel previously worked for a solar company as director of customer development and special events. He currently resides in Chatsworth and has lived in southern California most of his life. As your local ADT Los Angeles security expert, Gabriel will help you design an ADT Home Alarm Monitored System that fits your needs and budget.
Whether you recently just moved into a new home, opened a new business location or experienced a recent burglary in your neighborhood, Gabriel is your local ADT Installer of choice for Home Security Los Angeles. He will share his knowledge and safety tips to install a system that will help keep you and your family safe.
Gabriel takes pride in what he does and decided to work with a company that cares about his customers just as much as he does. Call today to schedule a free in-home security consultation with Gabriel at 1-800-310-9490.
Installation Packages for Los Angeles Security Companies:
For Los Angeles, CA homeowners, we offer a wide array of ADT monitored security systems to choose from. An ADT wireless security system uses your existing home phone line to send the signal to the ADT central station. If you decided not to have a standard home phone service in your Los Angeles, CA home then you would need an ADT cellular security system.
Our newest ADT Pulse system offers you the ability to interact with your mobile device to ARM/DISARM with secure web access as well as receive text and email notifications of alarm and device events.
To get your best deal in Los Angeles, CA and save money on all ADT security equipment packages, get ADT coupons.
Gabriel Avelar Recommends these Local Restaurants:
Gabriel Avelar Recommends these Local Businesses:

Yelp Review
2/12/2017 "

I feel safe in my new home"
I bought a house and was on a time crunch to get home security installed before my move in date. Good experience from the start. Kyle, the owner of California Security Pro, takes his job seriously, and I noted his incredible number of positive reviews. They are for good reason. Kyle is a good listener first, and made the transaction simple, because he knew I was in a hurry. I owned ADT at my last house, so I already knew the company was awesome. No fancy explanations, he just showed me how it would work to get exactly what I wanted. He even managed to negotiate a last minute install date on a Saturday, which is typically a tough day to get on the schedule.

It's no surprise that everyone on Kyle's team was just as awesome, because the values of a company come from the top. When it came to working in my house, Kyle's installer took his time, which I really appreciated. When he finished, he spent even more time explaining exactly how to use the system, how to program extra codes, even how to send a silent alarm with a distress code. That was so great, because I'm not good at reading manuals, face to face explanation in front of the control box was way easier to understand. Now I use the system with ease. As a follow up, I've called both his local team, and the 800 Customer service center for various reasons, and was helped quickly, and with great courtesy.

I feel safe in my new home, and I'm happy to be part of the California Security Pro family. Good team, awesome service, great people.
- Leslie R., Pleasant Hill, CA
.......................................................................................................................................................................................................

Yelp Review
2/10/2017 "

They made a stressful situation much easier which we appreciated."
Our home had been burglarized when we took our son's recommendation and called CA Security Pro in San Ramon. Kyle Madison was at our house 30 minutes later and could not have been more wonderful. He was both very professional and kind explaining everything thoroughly - he made the whole process very smooth and answered all of our concerns. We appreciated the fact that he did not try to oversell his products. Then Gabriel arrived the next day to install the system and he was also fantastic - his explanations were easy to follow and he helped us set everything up to our iPhones.
We were very happy with Kyle and Gabriel at CA Security Pro and highly recommend them to all. They made a stressful situation much easier which we appreciated.
- Jill R., Walnut Creek, CA
......................................................................................................................................................................................................