Sales AND MARKETING Jobs in California - Selling ADT Pulse Security and Home Technologies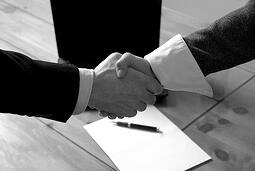 If you desire to have a rewarding sales career, increase your skills as a Sales Representative, earn a substantial income and potentially move into a sales management position. Apply today!
Selling ADT Pulse Security and home technologies is one of the most exciting sales opportunities in the market today. With the advancement of home technologies and the smartphone, ADT Pulse is quickly becoming the leader in our industry. The growth potential of this market and the income potential for Sales Representatives is incredible.
There is no better time for you to become a Sales Representative for California Security Pro than right now. The opportunity to earn significant income, enjoy your work and career advancement make this a great place to start a sales career.
In your sales career as a security consultant you will help save lives. This is very rewarding and noble! The ADT Monitored Security Systems we offer provide protection in police, fire and medical emergencies. ADT helps people in these emergency situations everyday an it is so nice to believe in what you are selling.
ADT Pulse is an emerging market and could double the security monitoring business in the next ten years. This will create opportunities for Sales Representatives and provide career growth potential. ADT Pulse includes remote security interactive services, video monitoring with ADT Pulse cameras and home management with motorized door locks, lighting control and thermostat control.
It's the perfect time to be part of the security industry!
Sales Representative Jobs in California
This is a fantastic opportunity for you to start a sales career in the security and home technology industry.
Career Opportunity
If you are new to sales or have sales experience, this a great opportunity to start a career in a growing industry. Selling ADT Monitored Security Systems has been a consistent business for years and now with home automation and remote home control becoming a reality, selling ADT Home Monitoring Services has incredible earning potential. With the new emerging market of home control and home automation, the security industry is in a position to boom over the next 10 years.
If you desire to move into sales management, becoming a successful Sales Representative is your first step. With our planned growth strategy there will be plenty of career advancement openings over the next few years.
Financial Opportunity
The average tenured Sales and Marketing Representative earns around $65,000 annually and you will have the potential of earning $95,000+. The pay plan is based on commissions and monthly bonuses. Sales contests and spiffs are part of what makes sales fun, so you will have an opportunity to win additional income and prizes monthly.
Sales Representative Training
We provide some of the best sales training in the industry. If you are intelligent and have the ability to quickly learn and duplicate a proven sales plan, we will be able to help you become a very successful security sales consultant.
Most importantly, we will train you in the field and show you how to create and close business. We also provided classroom training, weekly sales training including role play and online information to help you learn about security equipment and ADT Monitoring Services. If you want to learn the art of selling this would be the perfect sales job for you.
Sales Management Jobs in California
Our sales management opportunities start by being among the best Sales Representatives in the company. We are looking for individuals with a passion for sales to train and motivate sales representatives.
Career Growth Potential

We have continued to grow our business and will add additional sales management positions in both Northern and Southern California. California Security Pro is a top 10 ADT Authorized Dealer nationwide (currently around 250 ADT Dealers). It is our goal to double in size in next several years which will create a need for more managers. Because of our growth we have multiple opportunities for career advancement in sales.

Responsibilities of Sales Manager

You need to be personable, intelligent, able to duplicate a successful business plan and good at managing people to be successful at this position. Your responsibility will be to recruit, train and manage the daily activities of your sales team.

Financial Opportunity

The compensation plan is based on bonus overrides of your Sales Representatives. The annual income will be between $80,000 and $120,000+ within 6 months depending upon your team's sales performance.

Sales Management Training

Sales management experience is not necessary but may help you more quickly achieve your goals. We will train the right person from start to finish. You will learn how to sell ADT Pulse Monitored Security Systems and also be taught how to manage Sales and Marketing Representatives.
To apply for Sales Jobs Call 1-800-310-9490
Job Description of Outside Sales Representative
You will be working in one of the fastest growing industries nationwide selling home automation and security monitoring services to homeowners in California. This is an in person outside sales representative position… not a call center position. We operate on a direct leads system and market to a targeted demographic. Our target market is new homeowners.
You will work primarily within a pre-assigned geographical territory where you will receive new homeowner leads daily and media generated sales appointments. It will also be your responsibility to solicit referrals from your customers, attend community events, leverage social media and build a robust affiliate referral team.
You will help customers design a security system and home automation solution that meets their family's needs. This includes an in home needs assessment, evaluation of the customer's security needs, an amazing live demonstration of ADT Pulse remote security and present a proposal to close the business.
After your customer installation is complete, it will be your responsibility to follow up and give exceptional customer service that WOWs them. You will need to ensure all their needs our taken care of and that they are 100% satisfied and happy:) On large jobs, you will need to meet our security technician at the job site to go over the project and make sure your customer's installation goes perfectly.
Company:
Work with California Security Pro your local authorized dealer of ADT Security, the nationally recognized leader in the security industry for over 140 years. Having the brand power of ADT and the highest customer online rating of California Security Pro will give you the competitive advantage when selling home security and automation.
Products and Services We Offer:
We professionally install residential and business ADT monitored security systems. Our products include security systems that provide protection in police, medical and fire emergencies, video surveillance, thermostat control, lighting control and automated door locks, including garage door control. Remote security services with the ADT Pulse App for mobile connectivity to your home is by far our most popular security service. Customers want to know what is happening at home or at their business and check remotely from virtually anywhere.
Skills and Qualifications Needed to Start a Sales Career at California Security Pro
Essential Skills:
Passionate about saving lives

Dynamic enthusiasm with high energy

Hardworking with strong work ethic

Financially motivated

Presentation excellence

Commitment to exceptional customer service

Strong communication and negotiating skills

Self disciplined with time management

Ambitious with entrepreneurial drive

Manage a full customer pipeline
Qualifications:
Pass background check of the Bureau of Security and Investigative Services

Valid California driver license and clean driving record

Reliable transportation

Ability to work flexible hours that accommodate our customer's needs

Available for local travel, nights and weekends, to accommodate your residential customer's schedule

Meet monthly sales quotas
We Offer:
Career growth opportunity

Positive team environment

Outstanding compensation with high earnings potential

Annual average $60,000 - potential $100,000+

Personal website page

Tremendous sales training program

Join our team at California Security Pro today and help us continue to be the highest customer rated security company in California. Take the first step toward a more rewarding career… and apply today!


Apply Now: