ADT Pulse is by far the most popular security monitoring service of our customers here in California. Eighty percent of homeowners who get ADT Pulse go with Level I which is the interactive remote security services. However, more and more customers are starting to move up to Level II (cameras with video monitoring) and Level III with home automation. Customers that get ADT Pulse Level III with home automation have the option to add lighting control, thermostat control and automated deadbolt door locks to the interactive remote security features and ADT Pulse camera options.
Once you have the ADT Pulse Level III system installed you will be able to add additional devices in the future. You can add ADT approved Z-wave devices like deadbolt locks, thermostats, light lamp modules, light switches and up to a total of 10 Wi-Fi ADT Pulse cameras. Many of our customers start with a base package of ADT Pulse home automation and add additional devices as they can afford them. For example, you could start with an ADT Pulse thermostat and a deadbolt door lock and then add full house lighting control in the future. What's is nice about ADT Pulse is that it allows you to expand your smarthome system to the level you want and can afford.
Let's look at some of the key benefits of ADT Pulse with home automation.
ADT Pulse Deadbolt Door Locks
The automated deadbolt locks provide you with added protection beyond the basic home alarm system. Since the front door is the main entry point of burglaries and more than 50% of all burglaries occur at a door opening, it is very important to provide a high level of security at the door openings.
Some of the best security features of this lock is that it can be programed to automatically lock anytime you arm your ADT Pulse security system. It can also be programed to lock 30 seconds after the door is unlocked. Both of these feature help give you the peace of mind that the door is locked when it should be. No more... "did I lock the door" a few hours after being away from home.
What is nice about the ADT Pulse Deadbolt is the following:
1) BumpGuard Technology provides additional protection against lock bumping/picking
2) Remotely lock and unlock your front door from almost anywhere via smartphone
3) Monitor who enters your home (especially when combined with an ADT Pulse camera)
4) Receive text or email alerts when the door is locked or unlocked
5) Can program the doors to automatically lock whenever the security system is armed
6) Keyless entry with up to 30 user codes
7) SmartKey Re-Key Technology allows homeowners to re-key locks quickly and easily
ADT Pulse Lighting and Thermostat Control
With ADT Pulse lighting and thermostat control you will get convinience, comfort and energy savings. Both of these products will enhance your lifestyle while saving you money on your energy costs. The convience of programing from your ADT Pulse web portal is so easy. Set weekly schedules and program triggered events based on a device or a date and time. Also remotely control both from your smartphone, tablet or computer via an Internet connection.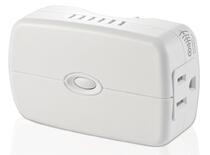 Lighting control can be done with a lamp module (plug a lamp into it) or light switches.
Benefits of ADT Pulse lighting control:
1) Energy savings
2) Have lights automatically turn on at night went you enter your home
3) Set lighting schedule for your vacation to make it appear you are home
4) Set exterior lighting to turn on and off at certain times of the day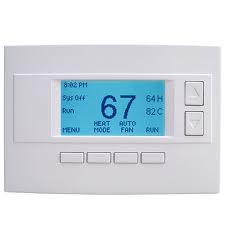 The ADT Pulse thermostat will help you save energy by having an easy to use web portal to program your thermostat on a weekly schedule. You can also have your thermostat set to go to a certain temperature or turn off when you arm your security system to away mode. And with ADT Pulse's remote interactive services you can also remotely control your thermostat from your mobile devices or a computer with an Internet connection. No more worrying about whether you left the heater or air conditioning on all day and if you are heading to the cabin this weekend... heat it up before you arrive.
ADT Pulse Approved Z-Wave-Enabled Devices
Z-Wave-enabled devices are wireless home control products that have been designed to communicate with each other via low-power radio waves. Z-Wave devices and cameras currently approved for use with the ADT Pulse system include:
Manufacturer
Description
Model
Sercomm
Wireless Bookshelf Indoor Camera
ICAMERA-1000-ADT
Sercomm
Wireless Bookshelf Indoor Camera
RC8021-ADT
Sercomm
Wireless Outdooe Camera
OC810-ADT
RCS
Digital Thermostat
TZ45
RCS
Battery Powered Digital Thermostat
TBZ48A
Jasco
Dimmer Lamp Module
45602WB
Jasco
On/Off Lamp/Appliance Module
45603WB
Jasco
White Decora In-wall On/Off Light Switch
45609WB
Jasco
White Decora In-wall Dimmer Light Switch
45607WB
45612WB
Jasco
White Decora Auxiliary Light Switch
(use with 09 or 07 in three-way applications)
45610WB
Jasco
Light Almond Decora In-wall On/Off Light Switch
45709
Jasco
Light Almond Decora In-wall Dimmer Light Switch
45715
45712
Jasco
Light Almond Decora Auxiliary Light Switch
(use with 09 or 07 in three-way applications)
45710
Jasco
White Toggle In-wall On/Off Light Switch
45740
Jasco
White Toggle In-wall Dimmer Light Switch
45716
45742
Jasco
White Toggle Auxiliary Light Switch
(use with 09 or 07 in three-way applications)
45741
Jasco
Light Almond Toggle In-wall On/Off Light Switch
45760
Jasco
Light Almond Toggle In-wall Dimmer Light Switch
45717
45762
Jasco
Light Almond Toggle Auxiliary Light Switch
(use with 09 or 07 in three-way applications)
45761
Kwikset
Deadbolt Lock Satin Nickel
99100-023
Kwikset
Deadbolt Lock Venetian Bronze
99100-024
Kwikset
Deadbolt Lock Polished Brass
99100-022
Linear
Garage Door Opener Remote Controller
GDOOZ-2
It is exciting that you now have the opportunity to get home automation at a very affordable price with ADT Pulse. To find out more or to schedule to have one of our Security Consultants come to your home to give you a free live demonstration of ADT Pulse, call us at 1-800-310-9490.