ADT Alameda County - Fish Araya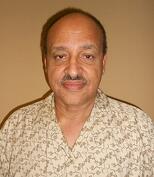 Meet your local ADT Alameda County Security Representative, Fish Araya. He has been a member of this local county for many years. With over 12 years experience in the home security business, you can count on Fish to be professional and knowledgeable when it comes to designing an ADT Alarm Monitored System. He has strong product expertise, especially when it comes to security cameras. He will listen to your needs and budget and design a system that is right for your home, family and business.
Fish is very involved in his community and offers assistance to victims of crime whenever possible. As your local ADT Alameda County Security Expert, he will go the extra mile to share his knowledge and safety tips to ensure you and your family are safe. Call Fish Araya at 1-800-310-9490 to get your free security review today!
Fish is also active in the local Ethiopian community. He manages a local Ethiopian Restaurant as well as serves as a Board Member for the Ethiopian Community Center and Ethiopian Orthodox Church.
Fish's Story
I used to manage two restaurants in Washington DC called the Barley Mo and a mexican restaurant called Tia Maria. in 1978 Before the owner named sold both of them and built Pier 39 he invited me to move to San Francisco in the summer of 1978 and manage a sea food restaurant called Neptunes palace at the end of the pier with the most amazing view of alcatraz and the bay.
Pier 39 itself has become one of the biggest tourist attraction in the world next to Disney land .After working there for eight wonderfull years I opened my own restaurant called Nyala Ethiopian restaurant at the civic center in 1986 and this was one of the most enjoyable and successful times of my life. After 14 years owning a restaurant and total 30 year in the business it was time for change and that is how I got to the security buisness with Ca security pro ADT.
Fish Araya's Recommended Local Businesses:
"Reasonable prices and can fix any computer problem."
Fish's Favorite Local Restaurants:
"Best shihanfull in town!"
"Experience the flavor and hospitality of Ethiopia!"
Khan Toke Thai House
, 5937 Geary Blvd, (near 24th Avenue), San Francisco, CA 94121
(
415) 668-6654
1419 Fillmore St, San Francisco, CA 94115 (415) 440-7414
Angie's List ADT Reviews

We are proud to service Angie's List customers and we thank those who took the time to let others know about us! Angie's List is a membership service that compiles consumer ratings of local service companies and contractors. Take a look at what members are saying about us:
Review Date: May 07, 2015

"Alarm system."
They installed the security alarm system.!
David Iverson,San Francisco, CA
Review Date: February 22, 2015

"They were great."
On time and extremely professional, yet personable!
Shahram Abdollahi,Los Gatos, CA
Review Date: March 25, 2015

" No problems and I would recommend."
Provider met with me in my home, priced out the system I wanted. Answered all of my questions and had the system installed in 2 days. Installer was prompt and professional. Trained me on the new system. No problems and I would recommend.
Doug DeVlieger, Emeryville, CA


ADT Reviews: Trustpilot's List


Reviews prove to customers whether or not we put their needs first, our customers speak for us by proudly placing there review on Trustpilot; after all, customers trust other customers and our consumer's reviews say it best! We would like to thank all of our customers who took the time to let eveyone know about their experience with California Securty Pro!
10/16/14
Very satisfied, will recommend to friends.
Very satisfied, will recommend to friends.
SNSH, Milpitas, CA
6/30/2014
Responsive and Professional
I had called a number of security companies for a quote on security services, and CA Security Pro was the the most responsive and professional. When I had questions, they would respond quickly, whereas the other companies didn't respond for...days. I also appreciate how considerate the installer was in running the cables so they were hidden, and for working silently when we had a conference call for an hour. Overall, very much recommended.
Stephanie, San Francisco,CA
6/3/2014

Great service, value and attention.

I would highly recommend this company. I feel good about the security system we purchased and trust that any issues that come up in the future will be dealt with professionally.
Suzette Smith, San Francisco,CA

Customer Testimonials
Aug 14, 2015
" Installation was a breeze."
This authorized ADT dealer is good, not pushy, and willing to consider other dealer's coupons. Scheduling and installation was a breeze. Thanks!
Hwee Heng, San Bruno, CA
Fish Araya's ADT Customer's 5 Star Yelp Reviews: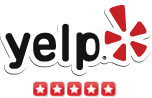 4/6/16
"I highly recommend choosing California Security Pro."
We have had great experiences with California Security Pro and specifically with our account manager,Fish Araya. We are a retail chain with 5 stores and 4 warehouses and an office. Of those, we have built in or converted 6 locations with CA Security Pro, and will likely take all 10 over in the future.First off, Fish always picks up the phone and he meets me within 24 hours to review new systems and put in the order. For simple installations, he can do it over the phone which is extremely helpful. Installations are convenient and on my schedule, and always within a few days of placing the order. And the techs this specific ADT provider has are fantastic. I am always totally surprised by how good they are at pulling the wires through walls or running them in the most inconspicuous ways. Even that is completely worth the install costs. Also, the technology is very good in these systems. The keypads are bright and very easy to use, but the best feature is how few wires are required. Sensors are almost always wireless (magnetic contact and motion) and for all but one locations we didn't even need an alarm phone line - ADT provides a cellular connection in our services. Actually, we have been saving $100's of dollars each month by eliminating the land lines.I highly recommend choosing California Security Pro.
Sausalito A.,San Francisco, CA
1/20/16

"I've had no issues over a year later."
Fish Araya from California Security Pro was very friendly, responsive and helpful with my home security installation. The security system has been working well and I've had no issues Over a year later, I asked Fish a technical question about the system and he was again very helpful. Would recommend this system to my neighbors and friends.
Aaron H.,Lafayette, CA
10/30/15

"Provided great service during our first installation several years ago and they delivered a repeat performance this time around."
When we recently moved to another home in Oakland, Fish Araya at California Security Pro was the only call we made. Fish and his team provided great service during our first installation several years ago and they delivered a repeat performance this time around. He helped us get the right level of protection for our home -- and the best deal on our ADT cameras and system. Call Fish for a top-notch security experience!
Ashley M.,Oakland, CA
10/14/15

"As good as it gets!"
Excellent service and professional. The manager Fish came out on a Sunday for a consultation. Gave us his expert opinion about what we needed and arranged an installation a few days later. System works as promised. Fish and his team are as good as it gets!
James C.,San Francisco, CA
10/7/15

"Flawless experience."
After a couple of unexpected incidents of vandalism at my home in Noe Valley, I decided it is finally time to get serious about security. Yelp led me to to ADT; Fish came over to my house the same day I called and walked through my entire place to give suggestions on the security system that best fit my needs. He is helpful and knowledgeable without a hint of pushy sales person. Fish also secured a next day installation for me. The next day, Hector came to install, it was complex with a wifi camera and a bunch of sensors. Hector was polite, knowledgeable, super helpful and very neat in his installation. He provided a great demonstration and training on how to use the equipment and gave some great suggestions. I had some trouble with the camera the 1st night and I called Hector at 8:30pm, he trouble shoot my problem and resolved it in less than 30 minutes. Overall, a flawless experience. Fast, caring and professional - I would recommend them to anyone looking for a security system in the Bay area. To top it off, the pricing was very reasonable and there are always specials for installation. Two big thumbs up for Fish and Hector!!
Rosalyn C.,San Francisco, CA
7/5/15

"Very honest."
We only have great things to say about our experience with Fish and ADT. There are so many choices out there and it seems that prices are all over the place. Fish came to our house and gave a very honest assessment of what we needed (and what we didn't). He worked with us and answered every question honestly. The final price was very fair. The install was very quick by a very competent and friendly installer named Micah. So far the system has worked great.
J L.,Berkeley, CA
6/15/15

"Made me feel safe."
I had a great experience with every step of the process with these guys, from my first call to them, through sign-up with Fish, installation with Micah, and follow-up. They've made me feel safe and taken care of.
Stephanie R.,San Francisco, CA
5/21/15

"Outstanding."
Fish, the East Bay Manager is who everyone in the entire Bay Area should consult. His support team have been outstanding too, especially the installer Kyle and admin Yvette.
Shannon W.,San Francisco, CA
4/9/15

"Installation within a few hours on the same day."
I was recommended California security pro by a friend of mine. They were prompt, professional and extremely helpful. I have had worked with different alarm companies before but these guys were able to set up my account, do the installation within a few hours on the same day which was extremely impressive considering I had an emergency and needed the system installed the same day.Not only did I get a great deal, but I received a few extra perks as well. The installation crew were extremely kind, courteous and professional. Would recommend these guys to anyone. Great work
Shahram M.,San Jose, CA

3/27/15

"Great job."
Good experience overall. The sales person Fish Araya provided a good overview of the available options and the installer did a great job installing the system within two days of my order. Straight forward purchase and installation with no drama or issues.
Patrick C.,Burlingame, CA

3/23/15

"Installed the security system right away."
We have had a great experience with Fish Araya, the East Bay Manager who came to our house ion a workday evening to discuss a security system for our home. Fish did not try to oversell us on equipment we do not need and even though I wanted more hardware, he assured us that we could always add more equipment at a later date. Meanwhile We are very happy with what we got and the service was prompt . I feel plenty secure now that they installed and explained how it works. They installed the security system right away and showed us how to use it and ran tests and etc. They provide at least a two year guarantee to last the entire time we are under contract (a two year contract) and after that we can renew the contract and I believe the guarantee. The system is very easy to use and we get alerts on our cell phone. I believe we can also unlock the security from our cell phone or a little button device that works like a car lock. If we forget our keys ... we can use the manual code so it is really seamless and i feel very secure both with keeping unwanted people from entering our home without worrying about accidental false alarms. Thank you Fish I highly recommend anyone looking for a security system talk to this man Fish Araya and I can guarantee you will not be disappointed .. also you will get a discount from your insurance company so it really pays to protect yourself. Do not wait to get robbed it is a drag.
Page L.,San Francisco, CA

2/19/15

"Amazing."
Amazing and efficient service. I previously booked with Bay Alarm that was uber inefficient with its installation scheduling. I call California Security Pro on Wednesday morning , and Fish helped us with setting up the account and scheduled installation by Thursday. Micah was the technician and completed the installation in a super smooth process.
Rosy K.,San Mateo, CA

2/18/15

"Completely recommend California Security Pro."
I had a great experience with California Security Pro. In the past we have gone with local alarm companies, but we have good ADT service at an existing location. They answered my call and scheduled the site survey in just a few minutes. Walk-throughs were done in half an hour. Fish, our salesman, was a complete pro and scheduled our installs perfectly AT OUR CONVENIENCE. He followed up several times as well. The installations were flawless. The tech installed the plug adapters and panels with no visible wires. Actually, I've never seen a cleaner alarm install. I completely recommend California Security Pro.
David K.,Sausalito, CA

1/27/15


"We appreciate the great customer."

We followed the advice of all the great Yelp reviews and gave Calif. Security Pro a call. My husband and I were impressed by the prompt response and scheduling of a meeting. Fish was our rep and he had a very easy-going approach, which I appreciate. He advised us of our best option for what we had said we wanted, answered all our questions and called right away for installation. Carl installed the system. He did a great quick job and explained how to use the new ADT system. We appreciate the great customer service and the promise that if we had any questions, to not hesitate to call. I recommend this company.
Emily B.,San Francisco, CA


10/27/14


"Helpful and responsive, amazing customer service."

It is rare that you come across such amazing customer service. Fish was our sales rep and he was a pleasure to work with. No pushing trying to sell me more than I needed and he was so patient with me, answering all of my follow up questions. The installer, Carl, could not have been more helpful and responsive, he even cleaned up a huge mess of wiring when he uninstalled the old alarm, something that he really didn't have to do in order to get the new alarm working. Honestly, we just moved and I've had tonnes of service people to the house and Fish and Carl are simply the best.
Jennifer H.,San Francisco, CA




9/25/14



"CALIF SECURITY PRO.....GREAT OVERALL EXPERIENCE!! 5 STARS!"

5 STARS! Professional, competent, customer satisfaction, everything you should expect when choosing a company that you are entrusting your home security system to. Fish, representative from Calif. Security Pro, was informative and listened to our needs. He never tried to sell us on equipment that we did not need. When Fish returned to our home to complete paperwork, his original quote was consistent...no "surprises"! We did our homework. When we compared installation, equipment, and monthly charges, we no longer were asking, "should we?"..It was more, "how can we Not"? In closing, THANKS, Kyle! He is knowledgeable about installation and completed the job in just a couple of hours. Kyle made sure we understood our new system before he stepped out the front door. What a breath of fresh air to work with someone who not only KNOWS his job... But takes pride in doing a job well done!

CALIF SECURITY PRO.....GREAT OVERALL EXPERIENCE!!
Barbara P.,South San Francisco, CA





9/9/14


"I had the great fortune of being referred to California Security Pro ."

I started the process of upgrading my 23-year-old hard-wired home alarm system with maximum trepidation. The house situated in the Oakland Hills is fairly large with wrap-around decks and frankly a nightmare to provide maximum security. The company that did the initial instillation 23 years ago concurred: Despite multiple phone calls, they failed to send someone for an upgrade review and never followed up with my phone calls. I had the great fortune of being referred to California Security Pro by my State Farm insurance agent. My good fortune continued with meeting up with the East Bay business manager, Fish Araya. This gentleman promptly returned my phone call, set up a home inspection within 48 hours. He was punctual, courteous, professional, and efficient. We were able to put together a system that piggy-backed on my hard-wired system and added 3 cameras for 24 -hour, motion triggered and real-time PRN monitoring. The 24-hour monitoring is provide by ADT, the national company. The best is yet to come. When I had concerns about the initial installation plan, Fish showed up with the installer who did a bang-up job. The installer, named Carl, was quiet, extremely knowledgeable, courteous and went the extra mile: he swapped my old motion detectors for cameras (wiring was still in place), set up wireless motion detectors all over the house, placed an additional window sensor in a crucial location (the wireless pulse technology allows you to add multiple devices through a home wi-fi system) and connect all this to the internet for remote monitoring. Carl also did some rewiring of my crawl space (under less than idyllic conditions, I might add) connect the alarm box to the netgear modem/router. As if this were not enough, he reprogrammed all 30 old and new stations (including fire sensors) and took the time to show me how I could monitor my system on the web through my computer or app for my phone. Everything is working perfectly.Bravo Fish and Carl. You are the best. Also kudos to California Security Pro and ADT. One last thing: Fish provides fabulous post installation service! He promptly returns all calls. This is bliss. Jacques Hirschler
Jacques H,Oakland, CA




8/29/14


"Facilitated the best fit for us."

We are one week post a devastating home robbery. I checked out Yelp as I always do for references and within 5 days we had our system installed and our anxieties reduced. Fish understood our needs and concerns and he facilitated the best fit for us including our installation appointment that was timely and most convenient. Our installer was also a dream. Both of these competent men were very supportive and great safety educators. The only downside to the entire experience is that our parrot is now replicating the system's beeping sounds and she is driving us and our dog nuts.
Valerie T.,Hercules, CA




8/18/14


"California Security Pro is just that... Pro!"


We just bought our first home. I contacted CSP to discuss home alarm system options. The sent out what has to be their best their best account representative, Fish Araya, for an in home consultation. Fish came to the house and walked me through all the options and services... not once did I feel like I was being sold into something I didn't want or need. He simply presented the options and explained how the system would work specific to our needs based on a tour of the home and a quick chat about what I was looking for. Fish! Thanks for making the whole process simple and comfortable. And double thanks for listening to my needs and for not laying on a scripted "hard-sell". As for the actual ADT security system.... The flawless and state of the art console is easy to use! My family feels safe and confident that our hard assets are soundly protected. I highly recommend California Security Pro, ADT and Fish Araya (be sure to ask for Fish!).
Nick D.,San Francisco, CA





6/3/14


"I would highly recommend."

Professional and knowledgeable service. Fish is a great guy and Jesse is a can-do installer. I like feeling like I made the right choice with a business that gives good service for good value.
S S.,San Francisco, CA



4/16/14


"Very professional and courteous."

Went with California Security Pro based on the raving reviews here. Excellent experience so far. Installeris very professional and courteous. We especially would like to mention the sales manager Fish. Absolutely no pressure sales approach. He understood our small business needs right away based on his past business experience. He didn't try to over sell anything that we don't need just to earn more commission. He even gave us some free business advice's that we desperately need.
Way to go!
Dan L.,South San Francisco, CA




4/10/14


"Highly recommend all around!"

We had the security system installed for our juice company in the mission and were very pleased with the level of service and support from the front end sales representative to the installation tech. The system is easy to use in the shop, from our iphone and the handheld remote for quick access. Highly recommend all around! Thank you Fish and Micah
Cel H.,San Francisco, CA




4/8/14


"Job well done!"
I called CA Security Pro after reading the excellent reviews on Yelp. Fish came to our home and made some recommendations. He was very knowledgeable, polite and easy to work with. He quickly set up the installation appointment within a couple days. Patrick came out (as well as Fish) to do the install. He was very professional and courteous. Patrick even left his cell no in the event that I had any additional questions. Thank you Fish and Patrick for a job well done!
J B.,Redwood City, CA



3/27/14


"On time, professional, and friendly."
After getting several quotes from other companies, we settled on ADT. Fish thoroughly explained the service and was flexible in setting up a time to meet. When it came to actually getting our system installed, Micah was on time, professional, and friendly. Highly recommended!
Leigh L.,San Jose, CA, (New Business Owner San Francisco,CA)




3/24/14


"I called California Security Pro. service has been great."

We needed a centrally monitored burglar and fire alarm system to satisfy our insurance company. After getting a couple of bids, I called California Security Pro. The price was better than the other bids and the service has been great. The people who came to sign us up and to install the system were friendly and knowledgeable.
Debbie W.,San Francisco, CA


1/22/2014


"I highly recommend these people."

I called CA Security Pro because they had good reviews here and... I wasn't disappointed. My salesman,Fish, couldn't have been greater. He evaluated my situation, gave me his recommendations on what he thought was necessary and he explained everything thoroughly. I didn't feel at anytime that he was trying to push anything on me or trying to sell me anything I didn't need. The installer was equally great. He was efficient and clean and when he was done he had me run through all the alarm possibilities a few times to make sure I got it. I highly recommend these people.
Carol L.,Oakland, CA




9/24/2013


"Great experience from start to finish with these guys."

Great experience from start to finish with these guys. The product is top notch and the service affordable. Everyone we dealt with were knowledgeable and helpful. The installation was quick and painless and the system works great!

CSP + ADT is a great combo, can't recommend them enough.
Scott H.,San Francisco, CA



2/11/2013


"I would recommend California Security Pro to anyone with security needs for their home or business."

My wife and I decided to have a security system installed after several of our neighbors houses were burglarized recently. We called California Security Pro Wednesday and got an appointment the next day for an estimate. Fish Araya (a very nice gentleman) came out Thursday evening went over our needs (didn't try to sell us anything we didn't need) and was able to set up the installation the next day at 4:00 PM.
Carl came out Friday at 4:00 PM right on time, installed our system explained how to use it and was done with everything cleaned up in less than 2 hours. He did an excellent job on the install and was very nice and helpful.
I would recommend California Security Pro to anyone with security needs for their home or business!
Johnny C., Castro Valley, CA



7/7/2012

"Very friendly and professional. Painless and great experience."

Fish was sent to give us a quote. He was very friendly and gave me a great price (better than 4 other companies I checked with) and I signed up right away. They installation happened the very next day, and the installer was very good as well. The installer forgot to leave the remote with me but, I called Fish and he had the installer sent right back. The installer quickly set up the remote for me and when I gave him some money for a tip he refused it!! Very friendly and professional. Painless and great experience!
Vijee M., San Jose, CA



5/7/2012


"professional, knowledgeable, courteous, competent and pleasant"

I was a home/personal alarm system customer in Oakland with another Security Company when I became increasingly disenchanted with the lack of service and support. After a recent alarm malfunction/lack of response, I called California Security Pro (CSP-ADT) based on a recommendation provided by my daughter who has ADT at her home in Elk Grove. I was amazed to learn that CSP was open from 8AM to 8PM seven days a week. I talked to Marissa Esguerra by phone Saturday evening at 7:45 PM. She answered all of my questions and was courteous and professional and helpful. She scheduled their Bay Area Manager, Fish Araya to meet me at the house Monday at 6 PM and he arrived promptly. Fish is also professional, courteous, and knowledgeable. After he reviewed my current security configuration, he made some prudent suggestions. After consideration, I signed an agreement with CSP. Service/Installation was scheduled for Friday and Patrick Amatrone, Senior Installation Technicial arrived promptly. He reviewed the system, installed the agreed upon new components, and fully explained the features and workings of the system. Patrick is also knowledgable, professional, and courteous. He knows the equipment, services and features. I was upgraded to two way communication, remote lock/unlock, and some other features that make the system easy to use. Marissa, Fish and Patrick are all professional, knowledgeable, courteous, competent and pleasant. Each went out of their way to make my experience a pleasant one. The contrast between CSP and my previous company ( I was a customer for 7 years) was amazingly better at every step of the process. Generally, I don't write reviews (maybe I'm a bit lazy) but this company is doing a great job at customer service and product quality, in an industry that has many below standard operators. I wholeheartedly and unequivocably recommend CSP for home security needs. Lastly, their pricing was equal to or less than my previous service and very competitive with other companies that I checked.
Kenneth C., Oakland, CA