Local Installer Hector Hurtado-Caballero: San Francisco Security Companies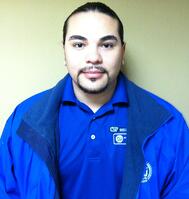 Hector Hurtado-Caballero is your local ADT San Francisco Installer. Hector grew up locally,in the small town of Oakley, California. Before joining the California Security Pro team Hector worked as a banker. Hector describes himself as "technically inclined" and he had enjoyed working to customize home security systems to fit the needs of each and every family he has worked with over the last six years. Hector will install your monitored ADT alarm system with precision and quality.
During Hector's visit to your home, you will experiance his world class customer service and top notch installation. To Start, Hector will conduct a walk thorough with you before the installation to discuss the placement of your new equipment and answer any questions you may have at that time. Next, Hector will perform the install and when the installation is complete he will test the system to ensure that all equipment is working properly. He will educate you on how to use your system and perform a thorough demonstration answering all of your questions and concerns. After these steps are completed, your alarm system will be ready for use!
When it comes time to choose from the San Francisco Security Companies available, there is only one choice, call to schedule an ADT installation today 1-800-310-9490!
San Francisco Security Company Installation Packages
For San Francisco, CA homeowners, we offer a wide array of ADT monitored security systems to choose from. An ADT wireless security system uses your existing home phone line to send the signal to the ADT central station. If you decided not to have a standard home phone service in your San Francisco, CA home then you would need an ADT cellular security system.
Our newest ADT Pulse system offers you the ability to interact with your mobile device to ARM/DISARM with secure web access as well as receive text and email notifications of alarm and device events.
To get your best deal in San Francisco, CA and save money on all ADT security equipment packages, get ADT coupons.
Hector's Favorite Local San Francisco Restaurants:
Hector's ADT Customer's 5 Star Yelp Reviews: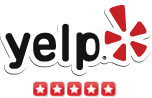 "

would recommend California Security to anyone

"
We recently moved to Antioch from the South Bay and were looking into getting an alarm system when

Joseph

Abeyta

from ADT came by to greet us. He wasn't pushy at all in going over all of our various options for how to have our system monitored. We didn't get the pre-wired model so we had to go with a wireless system which worked out very well for us. We decided to go with the pulse app and so far have been very glad we did. Our installation went very smooth and only took about two hours.

Hector, our installer was also very professional and clean. The day after we had our system put in, Joseph came back to help us get our App all set up and also went out of his way to recommend various improvements that we could make ourselves to the outside of our home and garage to make our house more secure. Overall, I was very impressed with this company and would recommend California Security to anyone. If you'd like to contact Joe directly, his phone number is 925-914-0140
---------------

"Huge peace of mind."
Kyle took great care of us, going through the details thoroughly when we were looking into getting ADT, followed up diligently without hounding us, and made sure we had everything we needed. He even hand delivered stickers and signs when they didn't arrive as soon as we had hoped. The installation was quick and easy, and our installer, Hector, was very professional and friendly. We've had one "false alarm" when I accidentally pressed the panic button, and ADT called immediately to check in. Everything has worked exactly as it's supposed to and after about two months of having our security system I can say that we are extremely happy! It brings us huge peace of mind. Thanks, Kyle!
Alicia W.,Danville, CA

"These guys are pros."
First-time homeowners, and being in a new neighborhood with some questionable surrounding neighborhoods, we thought it would be a good idea to invest in a security system. Bill Wood was on point. Always prompt, punctual, professional and energetic. We're very happy with the result of our business with him. Hector Hurtado was the install technician, and I can't imagine a better one is out there. These guys are pros. Paying for security systems isn't exactly the most desirable thing for most people, but the combo of Bill and Hector, we're pretty happy. If the long-term customer service matches the high-level quality of these guys, we'll be long-term customers.
David C.,Napa, CA

"Friendly and sold us a good product."
Happy with our service and installation by Hector, who was really helpful in explaining the system and guiding us through setup. Dorelle was friendly and sold us a good product. One thing to remember if you're a P Hill resident is that you must pay a $60 fee to the PHPD to ensure they will respond to your alarm if it is activated and must renew yearly. This wasn't revealed until the end, but wasn't a deal-breaker. All in all, good service and happy with the product.
Jady N.,Pleasant Hill, CA

"Definitely will recommend."
I just recently rented a home and it had no alarm system in. I called ADT and spoke to Kyle, and he right away made me feel like I have been a long time customer. He made sure I was completely satisfied with my monthly payments. He gave me a quote the first day I spoke to him, and within a week the installer came to my house and was very professional. He answered all my questions. Definitely will recommend ADT to friends and family members. I am very pleased with this security home system.
Glen F.,Oakley, CA

"Team showed up on time and addressed all our questions."
Brad Lorentzen stopped by after a burglary in our neighborhood. He explained the ADT offerings, which we found to be compelling, so we decided to move forward to cancel our existing service with First Alarm and move to ADT. When it came time for install the team showed up on time and addressed all our questions about conversion. We had 1 update to install after the initial install and Brad was right on it as was the install team. No reservations about recommending Brad and his team. Jeff
Jeff E.,Danville, CA

"Very satisfied."
I am very satisfied with Bills work. Bill treats his customers exceptionally well. I would certainly recommend him.
Ana A.,Napa, CA

"The right system for your needs."
Ask for Bill W. He knows his stuff and works to get you the right system for your needs. I got the precise security system for my home and Bill got me the equipment that was required....nothing more; nothing less. No up-selling. I received a thorough assessment and recommendation.
David G.,Napa, CA

"Beyond expectations."
Can't recommend highly enough Brandon + Hector. They were both beyond expectations - bending over backwards to make sure the installation was done right + we were comfortable using the security system. They worked tirelessly to make sure it was done correctly and we were happy - greatest customer service ever!
Linda G.,Novato, CA(Home owner Oakland,CA)

"Surpassed my expectations and for which I'm most grateful."
Wow. I work with salespeople for a living, and come from a sales family, so I already have a really high bar for sales and customer service. That said, Jarrett McAllister and his assistant Shonna and installation and service pro Hector are a team that any company would be lucky to have. I was headed out of town on business and Jarrett and Shonna got our install set up and scheduled in less than a day, and then Hector pulled a late night (install finished after midnight) to get our system up and running so our home had protection within a matter of hours after a break in. I got home the evening after the install and had a number of questions about usage, etc., and Hector stayed on the phone with me on his own personal time until they were all answered. It was a level of above and beyond service that surpassed my expectations and for which I'm most grateful. The thing to understand about ADT is that ADT themselves don't do installations and service - it's a series of dealers around the nation who do that, and those dealers are as varied as any business. Make sure you research the dealer who's doing your install and service! I really can't recommend the California Security Pro team more highly. Consummate professionals who are committed to getting the job done right and high customer satisfaction throughout the sales cycle and into the service period thereafter. ADT Corporate: please take this CSP team and make them the model on which all of your dealers are trained. It will continue to build your brand and your loyal customer base!
L David K.,San Francisco, CA

"System is very simple to understand."
I'm very pleased with AT&T installation done by Hector, he was very clear, in explaining how to use the device, I had no trouble understanding directions given by him. The system is very simple to understand. I'm also glad, that Levi convinced me to sign up for peace of mind. Now, I feel safe, thanks to ADT.
Shanette T.,Las Vegas, NV (New Homeowner Vallejo,CA)

"Presented an offer that we couldn't refuse."
Brandon reached out to us after we had already set up a DIY security system (our first) with another provider. We were pretty happy with it but we figured we would let Brandon come over and offer his opinion and expertise. Although we were not necessarily anticipating switching companies, Brandon's thoughtful presentation and generous meeting with us really blew us away. That's something you don't really get with a lot of other providers. On top of that, Brandon offered to match (and ultimately beat) whatever price and features that our current provider was offering. At that point, he had not only won us over but had presented an offer that we couldn't refuse.
Bravo, Brandon, you're the best! Thank you!
N V.,San Francisco, CA (New Homeowner Okaland,CA)

"Flawless experience."
After a couple of unexpected incidents of vandalism at my home in Noe Valley, I decided it is finally time to get serious about security. Yelp led me to to ADT; Fish came over to my house the same day I called and walked through my entire place to give suggestions on the security system that best fit my needs. He is helpful and knowledgeable without a hint of pushy sales person. Fish also secured a next day installation for me. The next day, Hector came to install, it was complex with a wifi camera and a bunch of sensors. Hector was polite, knowledgeable, super helpful and very neat in his installation. He provided a great demonstration and training on how to use the equipment and gave some great suggestions. I had some trouble with the camera the 1st night and I called Hector at 8:30pm, he trouble shoot my problem and resolved it in less than 30 minutes. Overall, a flawless experience. Fast, caring and professional - I would recommend them to anyone looking for a security system in the Bay area. To top it off, the pricing was very reasonable and there are always specials for installation. Two big thumbs up for Fish and Hector!!
Rosalyn C.,San Francisco, CA

"Please call California Security Pro today. Its the way to go!"
To all who need an ALARM SYSTEM, please call California Security Pro today. Its the way to go! Look no further. The name speaks for itself. I just moved to Antioch and received an incredible deal on my alarm system. The service provided by Joseph Abeyta and Hector Hurtado Caballero was great! Everything was explained and setup in a timely fashion. My needs was met. Call today.
Thanks again Joseph and Hector for providing top-notch customer service and for being responsive.
Selena M.,Antioch, CA

"Very professional and thorough."
I had a great experience with California Security Pro. I worked with Kyle and Hector and they're so awesome. Kyle walked me through my options and gave me some good deals. Hector was an awesome technician - very professional and thorough. I had a problem with my account because the former owner of my house did not close their security account - who does that? But Kyle made sure I wouldn't get left with their unpaid bills and took care of everything. They're the best! I highly recommend them.
Maha Q.,Emeryville, CA (New Homeowner Livermore,CA)

"A great team!"
Getting an alarm installed at our house was an entirely painless procedure. Dorelle got back to us immediately and set up an appointment. She was great - she knows the systems and how best to configure them. Hector showed up a couple days later to install the system. He was amazing! You can't even tell that he was here. Very clean and respectful of our home. A great team!
Patrick O.,Berkeley, CA

"Very happy with the operation of the equipment"
Joseph Abeyta and Hector were helpful and knowledgeable about their products. It was our first time setting the alarm system and they made it easy for to decide which products to purchase. Overall, we're very happy with the operation of the equipment, the mobile app and the customer service.
Allen L.,Pittsburg, CA

"Don't hesitate,very professional and knowledgeable."
Moved into our new home in Oakland a few weeks ago, and the 1st thing on our list other than Internet was a home security system. I called California Security Pros and spoke to Brandon Tomas. He was very professional and knowledgeable, and decided to set up appointment for him to see house and make recommendations and provide a quote. Brandon spent a lot of time walking us through house and pointing out what he thought was important and what best placement for sensors and cameras. He came up with a very competitive bid and we decided to move forward. Hector was our installer and did a fabulous job. Hector has tremendous patience and didn't get finished until 10pm, but didn't leave until everything was working perfectly. We had a problem getting automatic door lock to engage that was no fault of installation, but the way the door was hanging. Brandon sent over a locksmith the following day to correct the problem, and even deducted the cost from my 1st bill. Don't hesitate call Brandon, and ask for Hector to do installation.
Bruce M.,San Rafael, CA (New Homeowner Oakland,CA)

"5 stars."
I had a great experience with Brandon. He's a great guy, upfront, and very clearly cares about his job, and more importantly, the safety of his clients. He's patient, enthusiastic, and went out of his way to return to my home when Hector, the installer, was at my house. Hector was also very professional, patient, and kind. A lot of ADT locations seem to get poor reviews, but this one gets 5 stars. It's for good reason.
Gordy L.,San Francisco, CA(New Homeowner Oakland,CA)

"First rate and professional start to finish,Brandon Tomas is awesome!"
Just purchased my new alarm system from California Security Pro and had one of the best costumer service experiences ever. Brandon Tomas is awesome! He is very knowledgeable, polite and enthusiastic about his job and the company he works for. I like the fact that he doesn't try to over sale what you need for your house. He called to remind me about my installation appointment, he showed up at the time of the appointment to see how the install was going and also followed up a few days later to see if there were any questions or concerns. Hector the installer was also great. He walked me thru the whole process and did a great job on the install. After completion he spent plenty of time going over the system and even left me his cell number. If you need a security system I highly recommend these two gentlemen. First rate and professional start to finish.
Jeff G.,Turlock, CA (New Homeowner Oakland,CA)

"Not your typical pushy sales guy,rather support a local business!"
Just had a install by hector. Nice guy and setup a great alarm with a clean install. He was patient and answered questions and I would recommend him. The sales person we used was Kyle he was nice and fun and informative. Not your typical pushy sales guy. I live in Danville/San Ramon and would rather support a local business!
Paul B.,San Francisco Bay Area (New Homeowner San Ramon,CA)

"Within 24 hours, our new system is up and running."
We had a new ADT system installed in our home today. Brandon (sales rep) and Hector (installation) were very helpful and professional. We met with Brandon yesterday and within 24 hours, our new system is up and running.
Sandra L.,Dublin, CA, (New Homeowner Oakland, CA)

"Got the job done perfectly."
I had a fantastic experience with California Security Pro from start to finish. Having read great Yelp reviews about Brandon for sales and Hector for installation, I requested both and was pleasantly surprised when they were happy to accommodate the request. Brandon made the process smooth and easy, without any sales pressure. I was unsure which system and features I wanted, but Brandon was happy to offer his advice and opinions and then I was given the time I needed to make a decision. Brandon took calls and answered e-mails late at night, including over a holiday weekend. I never got his voicemail - he always picked up my calls. I had a lot of questions and he was always happy to answer them. On installation day, he and Hector arrived to make final choices about location for certain equipment, and then Hector went to work. Hector worked fast, asked me specific questions about my preferences before drilling or placing anything on walls, and got the job done perfectly. He was patient in walking me through the system features once installed, and left everything clean and ready for use. Then Brandon stopped by again at the end of the day to check on the system and make sure I had everything taken care of. It was a refreshing customer service experience. Overall, I can't say enough about the team at California Security Pro. They were the reason I went with an ADT system and having worked with them I'll be recommending them to friends and using them for all my future security system needs.
James F.,Livermore, CA
Other Nearby Counties and Cities Serviced By Hector:
San Mateo County

Atherton, CA
Baywood Park, CA
Belmont, CA
Brisbane, CA
Broadmoor, CA
Burlingame, CA
Colma, CA
Daly City, CA
East Palo Alto, CA
Foster City, CA
Half Moon Bay, CA
Hillsborough, CA
Menlo Park, CA
Millbrae, CA
Moss Beach, CA


Pacifica, CA


Portola Valley, CA


Redwood City, CA


San Bruno, CA


San Carlos, CA



San Mateo, CA


South San Francisco, CA

Wooodside, CA
Marin County

Belvedere, CA
Corte Madera, CA
Fairfax, CA
Greenbrae, CA
Larkspur, CA
Marin City, CA
Marinwood, CA
Mill Valley, CA
Muir Beach, CA
Novato, CA
San Anselmo, CA
San Rafael, CA
Sausalito, CA
Stinson Beach, CA
Strawberry, CA
Tamalpais Valley, CA
Tiburon, CA
Woodacre, CA