ADT Vallejo - Local Security Contant - Andrew Hale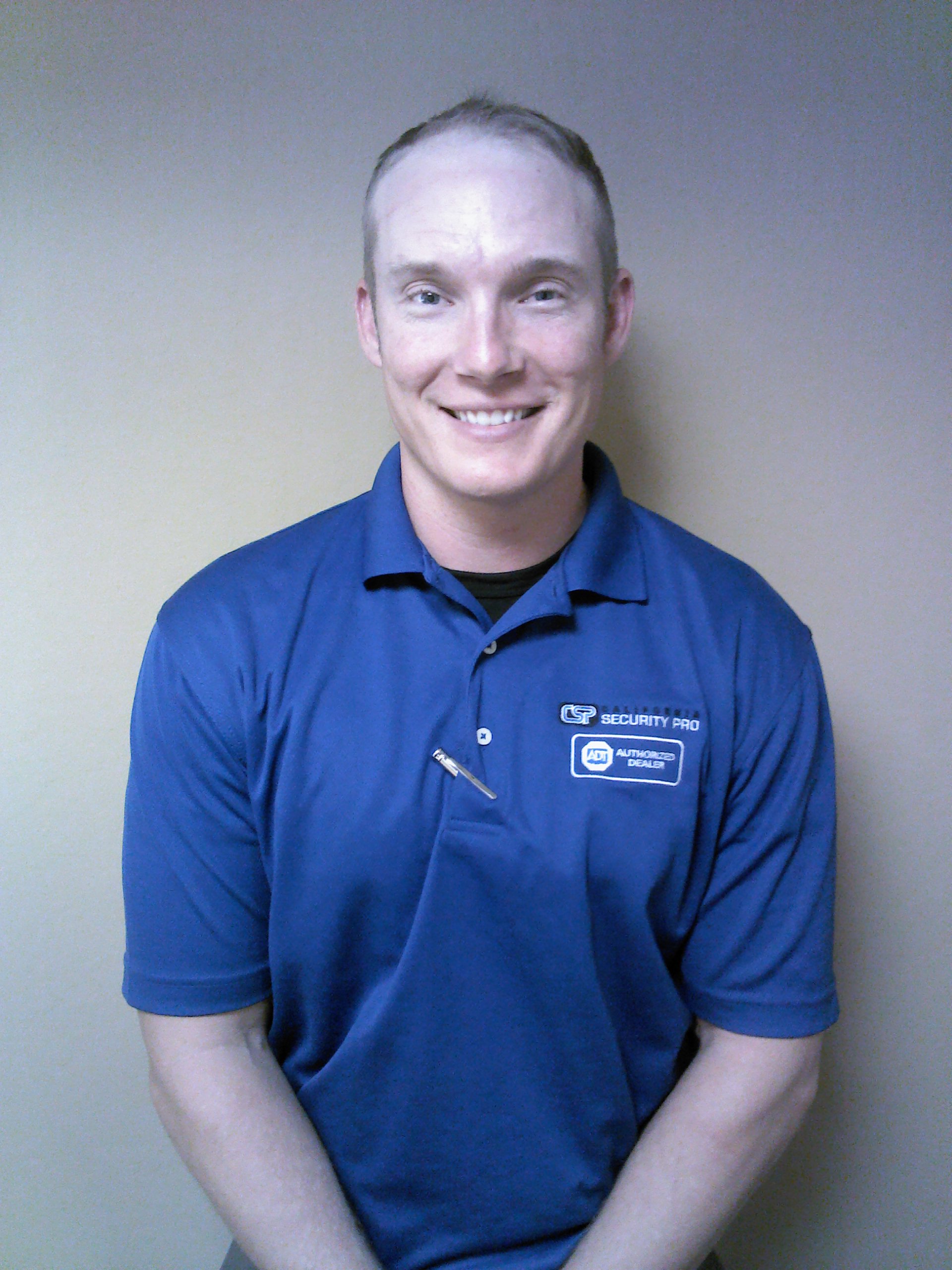 Andrew Hale takes pride as your local ADT Vallejo Security Representative. When it comes to designing an ADT home alarm system that meets your needs and budget, Andrew is your security consultant of choice. He will provide you with the expert advice and security tips you need to help you make the right decision.
Andrew has always lived in the North Bay and enjoys the weather which is perfect for growing his famous tomato's that he sellls at the local farmer's market. Prior to to working here, Andrew worked as a Wild Land Firefighter for the Federal Government. With his medical and safety background it just made sense for him to help protect families and their homes! Call Andrew today to schedule a free in-home security consultation at 1-800-310-9490.
Andy Hale Recommends these Local Restaurants:
Sac's Tasty Hot Dogs, 2445 Springs Road, Vallejo, CA 94591, (707)642-2242
Bud's Giant Burgers, 3849 Sonoma Blvd., Vallejo, CA 94589, (707)642-3552
Gracies, 1801 Sonoma Blvd. Vallejo, CA 94590, (707)502-2139
Andy Hale Recommends these Local Businesses:
ADT Customer's 5 Star Yelp Reviews: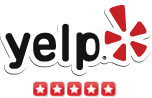 9/21/15

"Great deal."
We had a break Ina few days ago, and before we knew it they were here. Andy was great, gave us a great deal. The price was better than I anticipated, Andy knows what he's doing, great guy. Good stuff.
Ray R.,American Canyon, CA
7/13/15

"Tom cannot thank them enough."
My boss, Tom, had a situation pop up and needed immediate attention. Rene & Andy came through, assessed the situation and took care of him right away. Didn't try to over sell a system he didn't need, they just listened to what he wanted and set him up. Tom cannot thank them enough for their professionalism, attention to detail and care of the customer. Tom gives them high marks and recommendation. If you find yourself in the market for a security system, go see California Security Pros in Napa. You will not regret your decision.
Greg V.,Union City, CA
3/28/15

"What I loved the most was, not pushy."
We called ADT last weekend to get more information on their services and get a quote as well. Weekends work best for me and my husband so we set an appointment for Saturday (yesterday- 3/28); I love when we can get things accomplished on the weekends, major plus for them right there. Andy came out and was right on time. He was super friendly, honest and explained everything in great detail. What I loved most was the fact that he did not try to push anything on us. He let us look over the different options available to us as he explained them and then let US decide. He did mention the 'extras' that they offer but, again, he did not pressure us into anything. We have an appointment this week to have the unit installed (which should take about 4-5 hours, give or take; since our house was not previously wired for a system). They were also really great about doing their best to work around our schedule which is amazing. We can't wait to have the system installed and get familiar with everything. Update to come once unit is installed :) Thank you, ADT!
Jackie M.,Citrus Heights, CA

6/5/14

"Things I love about this company - the sales and installation and relationship."
We have had our ADT system for several months and have been so pleased with the way everything works. We needed some assistance with some operations, and called Andrew Hale to help. Andrew sold us the system, and he was so reachable and made himself available to help. That is one of the things I love about this company - the sales and installation part is only ONE part, the relationship and the ability to call upon the company and our salesperson after the fact, and have them respond quickly is what makes the difference for us. Great job Andrew! We appreciate your hard work
Jodie S.,San Rafael, CA

5/22/14

"W

ent WAY out of the way to make me a very happy customer."
Boy, was I impressed. I called and Andy came over the next day. He was great and spent a lot of time walking through the house going over everything with me. I was leaving town shortly and they managed to get an installer out the next day! The installer, Jeremy, drove from an hour and a half away to take care of me. He showed up right on time. It was a difficult job, but he stayed until 8:30 PM to make sure everything was the way I wanted it. Andy and Jeremy went WAY out of the way to make me a very happy customer.
Bob G.,Glenview, IL (New Homeowner Mill Valley, CA)

3/1/14

"I am very comfortable and feel secure with the system in place."
Andrew (Andy) Hale is the customer service rep you want! During the circumstances of my grandfather passing and the need to secure our home, he provided outstanding listening skills, ease of relating the products and services available, outstanding pricing compared to other systems I looked at, and sincere compassion for the need to secure our home. I have been in business for many years and Andy is a gentleman I would take on board any day. CSP is very fortunate to have them in their ranks. Andy coordinated the installation and addressed additional requirements on the fly without any hassle or concern for me. When issues developed with the installer, Andy was very quick to find me another installer who was brilliant to work with. When having your system installed, ASK FOR MICAH! He is great and listens extremely well and provides valuable solutions to problems.If you are having a system installed, Andy is definitely the one you want to handle your account. Now, the system. Great in all regards including the customer service from the call centers. ADT is the only way to go really. Look at numerous other systems that ranged from requirements for phone land lines, internet access, you name it. I am very comfortable and feel secure with the system in place. I can even monitor it world wide from my ipad or phone. Great!
Dr. K. W. Marin County/Memphis TN
Kurt W.,Memphis, TN (New Homeowner Greenbrae,CA)

2/8/2014

"I highly recommend. Very pleased."
we were feeling a little vulnerable in our home,so we sought out several alarm companies to come and bid out our job. When we called the ADT company, they were pleasant and right on it. Andrew was our go to guy. He answered all of our questions, and helped us to put tougher an amazing system that utilized all technology. We had the installation performed by Micah two days later. He was prompt, efficient and knowledgeable. He did an amazing job - we couldn't be happier. He spent time with us to make sure we all understood how to use the system. I highly recommend. Very pleased.
Jodie S., Sonoma, CA (New homeowner San Rafeal, CA)

1/16/2014

"Very reasonably priced and it was installed less than 24 hours later!"
I've been considering a security system for a while, so after a lot of research and deliberation, I decided to go with ADT. Andy Hale (whom I HIGHLY recommend working with) came over and explained all the options. He was very professional, knowledgeable and honest and I couldn't be happier with my new system. It is very reasonably priced and it was installed less than 24 hours later! I have nothing but great things to say about my experience and I will recommend ADT (and specifically Andy) to all my friends.
S. D., Napa, CA

1/13/2014

"Very straightforward, honest, and helpful."
I've never had a security system, but after some break ins our neighborhood, it was definitely time to get one. We received quotes from two companies and ended up going with ADT because of their tech capabilities, features and quick turn around time on install. We worked with Andy and he was great, very straightforward, honest, and helpful. Carl did our install (even came out on a Sunday), which was quick and easy. So far, the ADT system is very user friendly and has really made us feel safer in our home. Some of the features that ADT offers that made us choose them are the wireless control panel (no wiring to a larger panel), ability to arm and disarm from an app on your phone, the ease of use of the control panel, the voice to voice capability on the control panel (if the alarm is set off, ADT can talk with you through your control panel to turn it off if you give your password or can hear if there's an intruder in your house, you can also call for ambulance, fire, etc. through the control panel), and the great customer service.
Shondra S.,Petaluma, CA

6/11/2013

"We were not disappointed, professional staff, great customer service and efficient service."
We called them to schedule an appointment after seeing the excellent reviews they had. We were not disappointed. Professional staff, great customer service and efficient service. Andy Hale, the area representative, is knowledgeable, friendly and certainly not pushy. Great to work with!
T M., Petaluma, CA

5/21/2013

"Very polite and professional."
We moved to Vallejo in March and had thought about getting ADT. About a week after we moved in a man named Andy Hale knocked on my door and was an ADT rep. After talking with him and that day a couple weeks went buy and two guys from G.E. security knocked on my door. After telling them i was going with ADT they still kept trying to sell G.E. security to me. It was then i called California security pro to verify that Andy Hale was in fact an ADT rep. He was very polite and said he could explain how everything works The woman on the phone at ca. sec. pro was very helpful and did in fact confirm my question. We then met with Andy at our house and he explained the different packages and options to us. Again he was very polite and professional and didn't seem to mind when we asked him to repeat something which was a few times. It was a good to work with someone you felt comfortable with. I did not feel comfortable with that other security provider.
Robert B., Vallejo, CA

4/6/2012

"We would recommend him to anyone."
I just had my new security system installed last week and it's working out great! I was very impressed with the new hardware because it seems California Security Pro is the only one who offer it. Most other security companies I researched offered old, outdated hardware. Also after my research I found that CA Security Pro offers a service package with guarantees that the other companies didn't. I was also impressed with my sales agent Andy Hale. He not only explained all the options and usage, but went above and beyond to check on us on the installation date and was available afterwards to answer several questions. And he has since stopped by to see if we had more questions. We would recommend him to anyone looking into getting a security system. Good job CA Security Pro!!

Jessica M.,Napa, CA

4/03/2013

"Affordable Price!"
When we bought a new house we needed a security system, and loved all of the features ADT offered. Andy was prompt, helpful and professional. He helped us pick the perfect system for our house, and made the whole process painless. Now we feel safe in our home for an affordable price! We had to contact Andy on the installation day to check on a part. He got back to us immediately and resolved everything on the spot. The entire experience was seamless and professional. Truly a pleasure!
Heather H., San Francisco, CA

4/01/2013

"Already feel safer in our home."
Our home was broken into Thursday night. We contacted Andy H. on Friday morning, by recommendation from a friend. He was there by 230pm, and we had our system installed by noon on Saturday. Now that is fast service. Even though Andy isn't local, he made the trip out to see us without hesitation. He was very attentive to our needs, and we didn't feel pressured into buying anything that wasn't necessary. Micah did our installation, and again, service was great. He was in and our of our home in less than 2 hours, closer to 1 hour. I could not be happier with the professionalism from both guys, and already feel safer in our home. Thanks you so much!
Marisela B., San Jose, CA

3/17/2013

"He did not just sell me the system and forget me"

Several weeks ago an ADT sales person (Andy Hale) came to my door. Since I live up 17 steps from my front door I asked who it was from my greenhouse porch windows. I ended up sending him away even though he seemed like a nice man. I had had other ADT sales persons before and didn't feel I needed an alarm system. Well, Andy returned about a week or so later. This time I went downstairs to meet him. He said he knew of several robberies in my neighborhood lately. I also knew of them at that time. He said he was concerned about me. He told me about the ADT new systems, including the remote control and how it works. One of the new systems seemed to fit my needs very well. I have a friend who has ADT and has to scurry to the system box and put in her code. I don't scurry very well lately (up 17 steps, remember). Once I go up, I don't want to have to go back down again and carry whatever I want up the steps. I try to plan my trips up and down. Now, all I have to do is push my remote button to turn off the system, and take my time, with my arms full of whatever, up the steps. I am so grateful that Andy didn't give up on me or take "No" for an answer. He calls to see how I am doing with the ADT and asks if he can answer any questions or help in any other way. He did not just sell me the system and forget me. Thank you, Andy. I will refer my friends to you with confidence that they will be taken care of with good service, just like I receive. The man who installed my system, Jesse, was also friendly, efficient, professional and helpful.
Jeannine B., Vallejo, CA

2/7/2013
"So impressed with the professionalism and great customer service."
Andy Hale with ADP was great! He totally took care of us and made sure we got the best security system for a great price. We got our alarm today and were so impressed with the professionalism and great customer service. We are very happy with our choice to use ADP and highly recommend Andy!
Katie A., Napa, CA

2/7/2013
"Thank you very much Andy."
Our consultant was ANDY HALE , he gave us a good deal and he is very professional .Thank you very much . Andy.
Ana A., Vallejo, CA

2/1/2013
"He was helpful, responsive and well versed in his product."
We bought a new house in November and decided to have a home security system installed. Our two best options were California Security Pro (ADT) or Bay Alarm. After much thought and consideration, we decided to go with California Security Pro (ADT).

We worked with a great sales consultant named Andy Hale. He helped us fine tune what we wanted from the system and we felt it was a perfect fit for our needs. He was helpful, responsive and well versed in his product. Andy was also our one point of contact throughout the process. It was so nice to have one person to call instead of just a random customer service number.

There were a few challenges in getting the system installed correctly. Who knew that a house that was pre-wired could be so difficult to get started! This is where this review could have easily spiraled down to a 2 star review. Instead, Andy stuck with us every step of the way to make sure things were done right. When it was all said and done he even fought for us to get a rebate because of all the extra time it had cost us to get the install completed. If it hadn't been for Andy's desire to make sure his customer had an exceptional experience, this could have been a dramatically different review.

We are incredible happy with the ADT system. It is a good system and fits our needs perfectly. I would recommend California Security Pro and Andy Hale any day!!
brande g., Benicia, CA

2/1/2013
"Thank you, Andy Hale for the great service you provided."
Brande G, Napa, CA

1/15/2013
"He's professional and also gave us a good deal."
we just purchased my home in Vallejo. Getting an ADT security system was on the top of my to do list. Andy did a great job in explaining the different packages/Options they offer and also getting my alarm installed the SAME WEEK . If you need to set up an appointment ask for Andy . He's professional and also gave us a good deal.

I also added a outdoor siren/strobe light ohh man I LOVE IT :)

THANKS AGAIN !!!!
ANDY AND CA SECURITY PRO napa ca
Kevin P., Vallejo, CA

12/10/2012
"Andy was friendly and knew what he was doing."
So far so good. My first call was with Dave (the owner) and he was very friendly and upfront. I was referred to another vendor for ADT but upon comparing reviews I had to give CSP a try, their reviews were far and away better than anyone in the bay area.

Dave scheduled my appt with Andy from the Napa office. Andy showed up right on time. Andy was friendly and knew what he was doing. He presented a few different packages and was helpful in choosing the right package for our new home.

Install day went smooth as well, unfortunately there was a step the installer could not complete so we have to schedule another appt.

I can overlook that given the customer service so far. I will update this in a week following the completed installation.

Final installation: The installation went smooth and Rene and Pat were fast and friendly.

I highly recommend these guys to anyone looking to keep their house safe and secure.

Bret A. ,San Francisco, CA
ADT Reviews: Trustpilot's List

Reviews prove to customers whether or not we put their needs first, our customers speak for us by proudly placing there review on Trustpilot; after all, customers trust other customers and our consumer's reviews say it best! We would like to thank all of our customers who took the time to let eveyone know about their experience with California Securty Pro!
3/18/15
Excellent
California Security Pro did an excellent job in designing and installing a system just right for me. It is convenient to use and I feel very safe!
Judy, Vallejo, CA
3/3/15
Great job!
The sales rep, Andrew Hale, was knowledgeable and very helpful as well as patient! Answered all our questions, and then some. The system is very easy to use, we haven't tripped any false alarms or had a hard time setting the system.
Kathy GIFFORD, VALLEJO, CA