Local Installer Jesse Armatrone: Santa Rosa Security Companies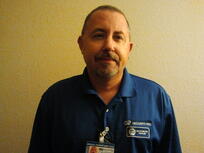 Jesse Armatrone is your local ADT Santa Rosa Installer. Jessie grew up locally in Concord, California. Jesse previously worked in residential construction, but was recruited for the California Security team by his brother, Patrick Amatrone, our installation manager. Jesse has worked in the security industry for three years. Jesse is friendly and patient and his construction background has proven invaluable on numerous occasions for our customers. Jesse will install your monitored ADT alarm system with precision and quality.
During Jesse's visit to your home, you will experience his world class customer service and top notch installation. To start, Jesse will conduct a walk thorough with you before the installation to discuss the placement of your new equipment and answer any questions you may have at that time. Next, Jesse will perform the install a sure that all equipment is working properly. He will educate you on how to use your system and perform a thorough demonstration answering all of your questions and concerns. After these steps are completed, your alarm system will be ready for use!
When it comes time to choose from the Santa Rosa Security Companies available, there is only one choice, call to schedule an ADT installation today 1-800-310-9490!
Santa Rosa Security Company Installation Packages
For Santa Rosa, CA homeowners, we offer a wide array of ADT monitored security systems to choose from. An ADT wireless security system uses your existing home phone line to send the signal to the ADT central station. If you decided not to have a standard home phone service in your Santa Rosa, CA home then you would need an ADT cellular security system.
Our newest ADT Pulse system offers you the ability to interact with your mobile device to ARM/DISARM with secure web access as well as receive text and email notifications of alarm and device events.
To get your best deal in Santa Rosa, CA and save money on all ADT security equipment packages, get ADT coupons.
Jesse's Favorite Local Santa Rosa Restaurants:
Lazzini's Market & Delicatessen, 3449 Bennett Valley Road, Santa Rosa, CA 95404 "Love the Deli."
Los Arcos,1791 Marlow Road, Ste. 6. Santa Rosa, CA 95401 "Best Margaritas in Santa Rosa without a doubt!"
Jesse's 5 Star Customer Reviews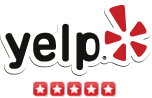 totally recommended!
5/3/2017 "these guys have been great"
Grant Fecher approach us the very first day we moved and he offered us a great security alarm system at a very competitive price. His professionalism and caring made us make the move and hire the service, totally recommended!
- Joe C., Los Angeles, CA - installed by Jesse
....................................................................................................................................................................................................
3/27/2017 "

He came through on everything he promised

"
Our salesperson, Brandon, was amazing. Very responsive, professional, and curious. He came through on everything he promised and followed up to make sure all was going well after the work was completed. Pleas call and ask for Brandon for all of your security needs. You won't be disappointed.
- Lesley M. Lafayette, CA - installed by Jesse
....................................................................................................................................................................................................
Yelp Review
2/27/2017 "everything was seamless"
Kyle at California Security Pro set us up with two alarms for our commercial property and did a great job! From the site visit to the proposal and installation... everything was seamless. System works perfectly.
- Lisa S., Walnut Creek, CA
....................................................................................................................................................................................................
12/30/2016 "

thrilled with everything his company has done for us."
We spent a lot of time researching different companies. California Security Pro (ADT) was by far the best, in terms of customer service and cost. Kyle was amazing to work with and we have been thrilled with everything his company has done for us.
- Matthew S., Daly City,
12/19/2016 "

Everything exceeded my expectations!"
Shopping around for security cameras was complex for me. When I talked to Joseph Abeyta he put me at ease about my options. He explained everything, kept in touch, and his word. He asked ME what day I wanted my system installed. Jessie the installer came on time. He was very professional, did a excellent job, and listened to my concerns. Everything exceeded my expectations! Thank you California Security Pro.
Tony C., San Francisco, CA
 Yelp Review

 


7/30/2016 "

 very proactive and provided us with great service"
Brandon and Jesse were very proactive and provided us with great service. We had a complicated install on a 3 level house and they worked with us to figure out the best solutions and successfully completed the install without a hitch. They were also very thorough and made sure we knew how to use all of the features of the security technology (there are many).

I would definitely recommend them to anyone looking for a new home security system - big or small..

Matt - Matt K., Hermosa Beach, Los Angeles, CA (New Homeowner in Oakland)
4/29/2016
 

Yelp Review

 
"all at a recurring cost much less than Bay Alarm's offering"
We recently upgraded our company phone system and needed to upgrade our alarm system as well. After getting a quote from our incumbent company Bay Alarm, I was referred to Kyle Madison @ ADT to see their offerings. Knowing our alarm situation, Kyle made it a point to meet me the same day which I was pleasantly surprised. Not only that, the alarm package he put together is more secure than our existing system with the advantage of now having cameras on all our external doors...all at a recurring cost much less than Bay Alarm's offering as well as their legacy system that was previously in place (since year 2000). Kyle made this whole process painless and I'm excited with the new setup as well as the peace of mind that goes along with it. I can control most all my features online as well as my android smart phone. I would definitely use ADT for any future installs and references for others. - Fred V. I.T. Manager, Pleasanton, CA
4/21/16
 Yelp Review

 
"Presentation was spectacular."
San Ramon, CA Security Pro is amazing. Brad Lorentzen was our area representative. His presentation was spectacular. He was very thorough and professional. My husband and I like the fact that ADT Authorized dealers, still have representative come out to give you that 1:1 customer service feel. And, after the installation is installed you can call your area representative if you have any question. Jesse, installed our system and he was amazing as well. We had slight equipment problems, but we called Jesse and he immediately ordered us new equipment and he will come back out to replace. Ooh and I can't forget about the admin who assisted me (i forgot her name), but she had awesome personality and great customer service when I first called to set up an appointment to have ADT come out. Thanks, San Ramon, CA Security Pro! LaMonte & Carmella Curtis
Carmella C.,Pittsburg, CA
3/7/16
 

Yelp Review

 
"California Security Pro has really blown our minds."
We recently switched to California Security Pro\ADT from a very small security firm who did not service our account very well. California Security Pro has really blown our minds. We've found them to be exceptionally responsive, eager to assist us, forthright, honest, and genuinely concerned with delivering a solution to all of the challenges we've given them. We look forward to long and successful partnership with California Security Pro.
Joseph W.,Pittsburg, CA
3/21/16
 

Yelp Review

 
"Brandon was great."
I'm updating my review to five stars because of the outstanding way in which CA Security Pro handled my initial dissatisfaction. Yvette made herself available for me to contact her right away, genuinely listened to my concerns (rather than become defensive) and then pleasantly and promptly worked to address them. She sent a different sales rep, Brandon, to my home at my earliest available time. Brandon was great - very positive, knowledgeable and patient. He gave me both the keypad and app demonstration that I was supposed to get the first time. He also honored the price that I had negotiated earlier. I signed the contract with Brandon on the spot because I felt very comfortable with how straightforward and honest Yvette and Brandon were both being and then Brandon helped me schedule my installation again at my earliest convenience. Jesse was my technician and he was also superb. He successfully installed everything and took a lot of care in both installing the equipment and explaining how it works, despite that he had a long day of installations. It's been a couple of weeks with the security system and I've been very happy so far. The equipment works exactly as Yvette, Brandon and Jesse described. I'm glad I gave the company a second chance and have been blown away by their ability to provide great service.
Jessica C.,San Francisco, CA
2/14/16
 

Yelp Review

 
"Patient with all our questions and concerns."
We worked with Joseph Abeyta and he was amazing. He took his time explaining different plans, which was best for our family and how it worked. He was patient with all our questions and concerns. He even arranged a perfect time frame for our installation. I believe in great customer service and he provided just that. Thank you Joseph. We will definitely recommend him to friends and family.
Leonard B.,Concord, CA
1/31/16
 Yelp Review

 
"Would highly recommend."
My husband and I recently purchased a new home in Walnut Creek. Security was one of the first things we considered adding at the new property. Dorelle with California Security Pro stopped by the house multiple times to discuss, knowing full well we were receiving lots of ads in mail for home security systems, since we had arrived. I like persistence and the fact that Dorelle made multiple attempts to sell to us, and each time she stopped by personally, was something that impressed me, as I like people (and companies) who work hard for your business. Dorelle and my husband finally connected over a kitchen table chat one late afternoon. Dorelle was friendly, personable, most importantly knowledgeable about right-sizing our security system for our home, and made sure we understood all the technologies, service packages, etc...before making decisions on how big or small we wanted to go. In the end Dorelle and CSP were able to work within my budget. On the day of the install, the installer Jesse arrived on time, was professional, courteous, did clean work, and made sure he didn't leave the home until we understood everything about the operation and functionality of our new ADT system. We were very pleased with service provided by both Dorelle and Jesse and would highly recommend them to anyone searching for a home security solution. Thank you, Miwa and Steve
Miwa Y.Walnut Creek, CA
1/25/16
 Yelp Review

 
"Easily view live footage from my cameras for an amazing price!"
I was referred to Jarrett McAllister from a friend who had a recent install and was really happy with their service. I was wanting an alarm system with cameras due to recent break ins in my neighborhood so I decided to give him a call. Everything from there was so easy! He was telling me about this special they were having which seemed too good to be true, but sure enough, I've had my install, first months bill and rebate as promised and I'm really surprised! He was extremely professional, easy to talk to and ultra dapper! The installer, Jesse was really communicative about when he'd be at my house even though I had a narrow time window anyways. He did the install which he was sure to involve me in and even though he had already worked almost 12 hours, he took the time to explain everything to me. He helped me get set up online and taught me how to use the website and download and use the app! At anytime from my phone I can arm and disarm my house as well as easily view live footage from my cameras for an amazing price! Couldn't be happier!
R L.,Concord, CA
1/25/16
 

Yelp Review

 
"Quick turnaround and high quality service."
I called a few security companies, and thankfully Kyle visited us last - as he was able to walk through how ADT and California Security Pro could not only add more value but also save us quite a bit of money. He provided very clear explanations of the costs and benefits of various decisions (motion sensors or contacts, etc.) and we were fortunate in that the installation was scheduled for the following day. Quick turnaround and high quality service from both Kyle and the installation team, I am impressed.
Peter E.,Oakland, CA
11/8/15
 Yelp Review

 
"Excellent customer service."
Hi I recently had my security service upgraded. Brandon gave excellent customer service. He went above and beyond the usual. The reason I say that is he came out and explained the new system to me. Then he came back with the installer Jesse and went through things again with me and waited for my husband to arrive to explain it to him. My husband was late arriving and Brandon had another appointment. He left for his appointment and as soon as he left my husband arrived. I text him that my husband had arrived Brandon said I'm on my way back. He came back to make sure that he spoke to my husband personally. After the installation Brandon contacted us to make sure all had went well. Which it had.
Sherri M.,San Pablo, CA (New Homeowner Richmond,CA)
1/31/15 TrustPilot Review
Highly recommend California Security Pro
I am very happy I chose California Security Pro for the installation of my new ADT system. They were very knowledge, professional and efficient in all aspects of upgrading my existing hard-wired system, and adding outside and inside cameras. They explained everything and were very pleasant to deal with. I would highly recommend them to friends and neighbors. Patrick and Jesse installed my equipment and they are excellent. I would give them ten stars.
Don Hoffman, Livermore,CA
7/8/2014
Wonderful! !!!! TrustPilot Review
Everyone involved in the process was excellent! Larry did not sell us what we thought we wanted, but what we needed. Jesse was installing at our home for hours making sure everything was perfect. He went through scenarios of what could happen if we went one way or another. Overall my husband and I are extremely pleased.
ELIZABETH OROPEZA RYAN, EL SOBRANTE, CA
6/30/2014 TrustPilot Review
Responsive and Professional
I had called a number of security companies for a quote on security services, and CA Security Pro was the the most responsive and professional. When I had questions, they would respond quickly, whereas the other companies didn't respond for...days. I also appreciate how considerate the installer was in running the cables so they were hidden, and for working silently when we had a conference call for an hour. Overall, very much recommended.
Stephanie, San Francisco,CA
6/3/2014 TrustPilot Review
Great service, value and attention.
I would highly recommend this company. I feel good about the security system we purchased and trust that any issues that come up in the future will be dealt with professionally.
Suzette Smith, San Francisco,CA
3/19/2014
Fast installation scheduling, good follow up, great service
We chatted with Lance on the phone and only a few days later the installer was onsite getting the system installed. We only had "security system" in mind but when we saw the home automation stuff, we opted to add that a few days later. Great service, I'd recommend them and Lance was great to work with.
Michelle Rose, San Rafael, CA
1/2/2014
Jarrett & Jesse are a wonderful team
I was referred to Jarrett who took my call while on vacation in Hawaii and secured an appt. Upon his return we met and his consultative process of identifying my security needs and noting my lifestyle was mindful. He selected an installer/Implementation specialist, Jeff (Jesse), that was exceptional. Jeff (Jesse) was so flexible as I was on Jury Duty when he first came as arrived while he was installing a comprehensive package. He had to return on Saturday with the understanding that I had to leave for a client engagement by a certain time. Patient, flexible and quick to offer insights that resulted in tweaks in my solution that were a little better suited for me and absolutely on point. Such a pleasure to work with him. I circled back with the individual who referred me to Jarrett to let him know how pleased I was with his recommendation.
Nicole White, Dublin, CA

We are proud to service Angie's List customers and we thank those who took the time to let others know about us! Angie's List is a membership service that compiles consumer ratings of local service companies and contractors. Take a look at what members are saying about us:

Reviews prove to customers whether or not we put their needs first, our customers speak for us by proudly placing there review on Trustpilot; after all, customers trust other customers and our consumer's reviews say it best! We would like to thank all of our customers who took the time to let eveyone know about their experience with California Securty Pro!
Review Date: October 21, 2013

"Gave us a good overview!!."
Gave overview of how to use system. (There is too much detail to do it all, but the installer gave us a good overview & highlighted some things we might not have realized). They showed up on time, did the work, were courteous & made sure things worked correctly.
CHRISTY ARTZ, SAN FRANCISCO, CA
Review Date: June 17, 2013

"This company certainly knows what they are doing."
We met the local ADT person through our insurance agent who recommended him. Bill Wood did an excellent job of explaining the system and providing just the right amount of equipment for our needs. He was very knowledgeable and did not try to sell us anything more than we needed. The equipment was installed by a very efficient technician (Jesse) who was extremely professional and very helpful in going through the procedures required for using our security system. This company certainly knows what they are doing and for us they had the advantage of being people we could contact locally rather than dealing with the many irritating sales calls we had previously received from agents all over the country. I would definitely recommend them.
Carol Heywood., Napa, CA
Other Nearby Counties and Cities Serviced By Jesse
Belvedere, CA
Corte Madrea, CA
Fairfax, CA
Forest Knolls, CA
Greenbrae, CA
Larkspur, CA
Marin City, CA
Marinwood, CA
Mill Valley, CA
Muir Beach, CA
Novato, CA
San Anselmo, CA
San Rafael, CA
Sausalito, CA
Stinson Beach, CA
Strawberry, CA
Tamalpais Valley, CA
Tiburon, CA
Woodacre, CA

Benicia, CA
Birds Landing, CA
Cordelia, CA
Elmira Dixon, CA
Fairfield, CA
Rio Vista, CA
Rockville, CA
Suisun, CA
Vacaville, CA
Vallejo, CA

Sonoma County-ADT California

Boyes Hot Springs, CA
Buena Vista. CA
Cloverdale, CA
Cotati, CA
El Verano, CA
Glen Ellen, CA
Guerneville, CA
Healdsburg, CA
Kenwood, CA
Oakmont, CA
Occidental, CA
Penngrove, CA
Petaluma, CA
Rohnert Park, CA
Roseland, CA
Ross, CA
Santa Rosa, CA
Sebastopol, CA
Sonoma, CA
Windsor, CA