ADT Local Installation Technician - Deane Lethco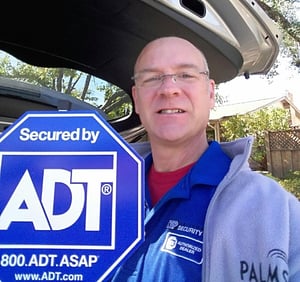 Dean Lethco is your local ADT installation technician. As your local ADT security expert, Dean will help you design an ADT Home Alarm Monitored System that fits your needs and budget.
During Dean's visit to your home, you will experience his world class customer service and top notch installation. To Start, Dean will conduct a walk thorough with you before the installation to discuss the placement of your new equipment and answer any questions you may have at that time. Next, Dean will perform the install and when the installation is complete he will test the system to ensure that all equipment is working properly. He will educate you on how to use your system and perform a thorough demonstration answering all of your questions and concerns. After these steps are completed, your alarm system will be ready for use!
Dean chose to work with a company that cares about his customers just as much as he does. His concern about the safety of the community he lives in can be seen daily through his strong dedication and full understanding of how this business works. When it comes time to choose the best security company available, there is only one choice, call to schedule an ADT installation today 1-800-310-9490!
Installation Packages for Contra Costa and Alamda County, Security Companies:
For Contra Costa and Alamda County, , CA homeowners, we offer a wide array of ADT monitored security systems to choose from. An ADT wireless security system uses your existing home phone line to send the signal to the ADT central station. If you decided not to have a standard home phone service in your Contra Costa and Alamda County, , CA home then you would need an ADT cellular security system.
Our newest ADT Pulse system offers you the ability to interact with your mobile device to ARM/DISARM with secure web access as well as receive text and email notifications of alarm and device events.
To get your best deal in Contra Costa and Alamda County, , CA and save money on all ADT security equipment packages, get ADT coupons.
Deane's ADT Customer's 5 Star Yelp Reviews: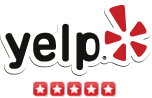 2/9/2017 "

He stayed in touch during the entire installation"
Brandon and Deane did an awesome job! Brandon did an excellent job of walking me through all of our security options and packages. He stayed in touch during the entire installation to make sure that things went smoothly. Deane did the installation and was prompt, professional, and easy to work with. He has an excellent knowledge of the system components and options and did a thorough installation.
- Kimberley K., Saratoga, CA
....................................................................................................................................................................................................
12/21/2016 "

so thankful and happy for the quality service and support!"
Dorelle
and Dean were incredibly helpful as we set up our first home security system.
Dorelle explained everything and was there every step of the way, and Dean did an amazing
, high quality installation, and worked incredibly hard to make it all perfect. We are so thankful and happy for the quality service and support!
- Kristen H.,
Walnut Creek, CA
12/20/2016 "

never had service like this before."
My family recently moved and I needed a new security system because xfinity sucked. I met Kyle Madison and not only did he recommend certain products but he personally came out to my house to discuss different options. I have had other home alarm systems and have never had service like this before. Thank you guys for the wonderful treatment and for making me feel safe in my new house.
- Katidia H.,
Contra Costa and Alamda County, , CA