HOME SECURITY SYSTEM EQUIPMENT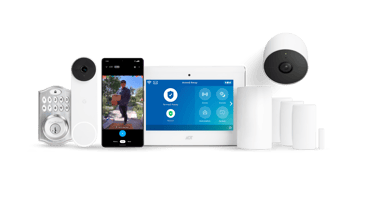 At California Security Pro we specialize in installing ADT monitored wireless security systems, wired security systems and activating existing home security systems. Below you will find the information about home security system equipment used in residential security, with simple explanations of each part. Links are provided if you would like more in depth product information.
For more information or to schedule a free security review call 800-310-9490 or

800-960-4590 for Southern CA
ADT COMMAND SECURITY EQUIPMENT
ADT Labs engineers put our security touchscreen panels through hundreds of hours of testing to ensure they'll perform in real-life scenarios when your health and safety may be at stake. And each security touchscreen comes installed with proprietary ADT software to help meet high safety standards intuitive controls


The ADT security touchscreen panel uses simple, buttons to control your system, much like your smartphone or tablet. Simple smart-home setup
Our touchscreen supports dozens of smart devices simultaneously, so it's easy to build the smart system that works for you. Professional guidance Your ADT smart security technician can help ensure you're getting the right solution for your needs, and help set up your system so it's ready to go.
ADT Command Touchscreen Keypad

The basic function of your security touchpad is to arm and disarm your security system and see the status of your system.
One of the most important benefits of the touchpad is that it has police, medical and fire panic buttons for home emergencies. You may also program a code for ambush hostage situations.
One of the other popular features of the touchpad is the chime mode. When your security system is disarmed you can turn on the chime mode to beep or voice prompt when one of the sensored doors or windows opens and closes. Parents like the chime mode to notify them when the kids are going in and out and is especially useful when families have a pool in the back yard and have little children.
There are two basic ways to arm your security system. STAY MODE arms your perimeter door and window sensors and glass break sensors. STAY MODE allows you to freely roam your home. AWAY MODE arms your perimeter protection and also the motion sensors.
Security Door and Window Sensors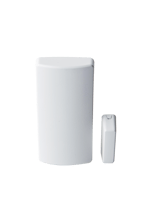 Door and window sensors can be wireless like the photo to the right or hard wired contacts if your home is pre-wired for home security. Door and window sensors provide perimeter protection and sound the alarm when armed doors or windows are opened.
For more information read this security blog: ADT Home Security Door and Window Sensors.
Security Motion Sensor
Motion sensors come in wireless and wired models and create an interior trap zone for backup protection of the door and window sensors. Motion sensors are armed in the away zone. Most often they are installed in the hallway of a one story home and pointed toward the staircase in a two story home.
Most motions installed in homes today are pet immune. Cats and small dogs can freely roam the home when you are gone and your security system is armed in AWAY MODE.
For more information read this security blog: ADT Home Security Motion Sensor.
Security Key-Chain Remote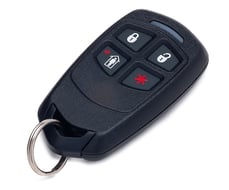 This wireless key-chain remote is one of the most popular security products because it makes your system incredibly easy to use. It makes arming and disarming your security system as simple as arming your car alarm.
For more information read this security blog: ADT Home Security Key Fob Remote.
Enhance Your Security System with these Equipment Devices
Security Glass Break Sensor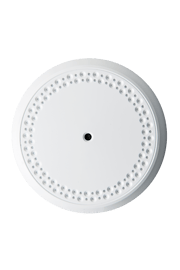 This security device provides you with perimeter protection and triggers the alarm when a burglar breaks a window or glass door. The alarm sounds immediately when the glass is broken and while the intruder is still outside of your home.
For more information read: ADT Home Security System Glass Break Sensor.
Monitored Smoke Detector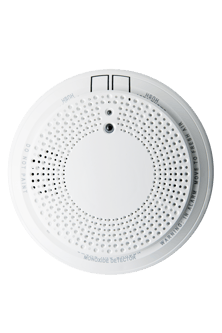 The Monitored Smoke/Heat Detector is one of the best enhancements to a monitored home security system.
Unlike regular smoke detectors, when your Monitored Smoke/Heat Detector detects a fire it sends an alarm signal to ADT's Central Station and an ADT Operator will dispatch your local fire department whether your home or not.
Also, this enhancement does not raise your monthly monitoring cost and most home insurance companies will give you an additional discount for having monitored fire protection. So your initial investment in Monitored Smoke/Heat Detectors will often pay for itself. Most importantly, monitored fire protection saves lives!
For more information read: ADT Home Security Monitored Smoke Detector
ADT Control App
Remote Interactive Security Services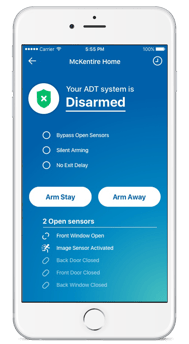 ADT Command with ADT Control App Capability is by far our most popular security monitoring package. It provides incredible protection for a very reasonable price. Here are the seven main benefits ADT Control will provide for you and your family.
1. Remotely check the status of your security system
2. Arm or disarm your security system remotely
3. Get text and email notification of alarm events and emergencies
4. Set security system schedules and automations
5. See event history and user activity
6. Download iPhone, iPad and Android Apps
7. Manage your security system from your personalized web portal
These seven benefits make ADT the favorite of our customers and especially when it is so affordable. The ADT Command with the ADT Control App certainly provides the best value for home security today.
ADT Security + Google Video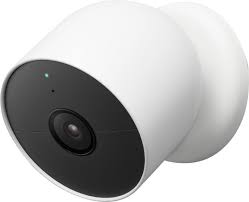 Google Nest Cameras give you the added security of video monitoring. Some of the main benefits are:
1. View secure real live video of your home from anywhere using a mobile device or computer with an Internet connection.
2. Record video clips of device and emergency alarm events. Send video clips to users via text or email notifications.
3. Talk and Listen to Intruders around your home with with the Google Home App.
ADT Command Home Automation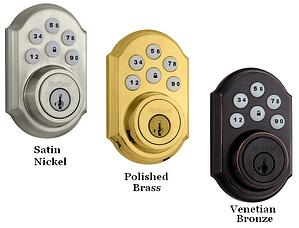 ADT Command with home automation includes the added protection of automated dead bolt locks. The main benefits are:
1. Keyless entry
2. Protection from lock bumping
3. Remote lock/unlock and the ability to set schedules and automations to lock or unlock the dead bolts.
With doors being the main point of entry in burglary situations, it makes sense to add this extra level of protection to your ADT Command home security system.
Add Lighting, Garage Door and Thermostat Control
With ADT Command Lighting and thermostat control you will get convenience, comfort and energy savings. Both of these products will enhance your lifestyle while saving you money on your energy costs. The convenience of programing from your ADT Control web portal is so easy. Set weekly schedules and program triggered events based on a device or a date and time. also remotely control both from your smartphone, tablet or computer via an Internet connection.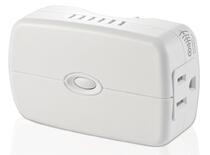 Lighting control can be done with a lamp module (plug a lamp into it) or light switches.
Benefits of ADT Command lighting control:
1. Energy savings
2. Have lights automatically turn on at night went you enter your home
3. Set lighting schedule for your vacation to make it appear you are home
4. Set exterior lighting to turn on and off at certain times of the day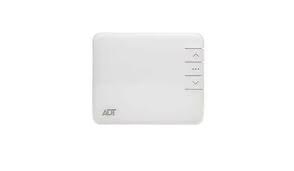 The ADT Command Thermostat will help you save energy by having an easy to use web portal to program your thermostat on a weekly schedule. You can also have your thermostat set to go to a certain temperature or turn off when you arm your security system to away mode. And with the ADT Control App you can also remotely control your thermostat from your mobile devices or a computer with an Internet connection. No more worrying about whether you left the heater or air conditioning on all day and if you are heading to the cabin this weekend... heat it up before you arrive.
Have you ever left your home and wondered.... did I remember to shut my garage door? No turning back around and wasting valuable time with the ADT Command Garage Door Opener and Controller that includes remote control from your mobile devices with the ADT Control App. Check the status, remotely open or close and enjoy your new peace of mind.
For more information or to schedule a free security review call 800-310-9490 or

800-960-4590 for Southern CA
Customer Reviews
"..straight forward pricing and quick turnaround time"

I am very happy we spoke with Grant. Our home is now set up with ADT alarm and Google Cameras. I got a quote from VIVINT and it was just WAYYYY too expensive. Longer contracts and equipment is outrageous even if financing. Grant and his team came in got straight to the point and literally worked for our business and answered all questions and concerns, very knowledgeable. We had Ring at our old house but it's a self service (at least right now) and with ADT you get the monitoring and warranty for the cameras. Great customer service, quick quote, straight forward pricing and very quick turnaround time for the install. We definitely recommend!
"..high quality product... good old fashioned service"
"My experience with my Security Consultant and the ADT team was nothing but professional. What I received was a high quality product,a knowledgeable, well versed technicians and sales associates. So pleased with everything from start to finish."
—Mara, St Helena CA
"..offered recommendations based on our needs"
"...Bill came to opur home, offered recommendations based on our needs and made the entire installation process easy and quick. We now have an updated security system that's more afforable than what we were paying before!
—Jorge, San Pablo CA