ADT Area Manager For Santa Clara - Tim Christensen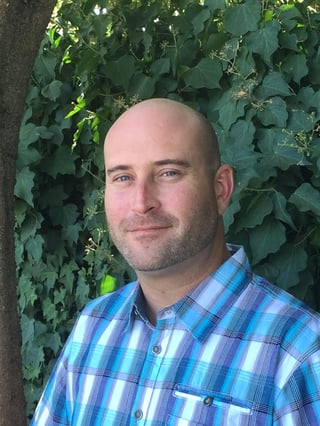 Tim Christensen was born in Stockton and raised in the bay area. He lived and went to school in Half Moon Bay for a number of years before moving to the San Jose area where he lived for over 10 years. He currently resides in Sacramento.
Tim is a huge bay area sports fan, and especially loves his Giants baseball! His hobbies include, golf, biking, and snowboarding. Tim spent 2 years in Alaska working as a tour guide for Denali National Resort, and as a snowboard instructor for Alyeska Resort.
Tim also spent 5 years as a real estate agent and a loan officer and is committed to networking with agents to ensure their clients home and business security needs and expectations are exceeded.
If you would like to talk with Tim about our Referral Program call him at 1-408-686-4413. You can also click below to refer a client.
Tim's ADT Customer's 5 Star Yelp Reviews: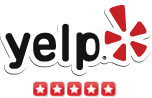 2/20/16

"We are so happy."
I had the pleasure of working with Tim Christensen to set up security at our residence after a break in. He explained everything that we needed to know about the ADT security system and was very patient in answering the many questions we had. Didn't feel rushed at all when trying to figure out what bundle would work best for our residence. He made suggestions that made sense and we ended up going with them. We spoke to him on Saturday morning and was able to get security installed on Monday (MLK holiday). Pat who came in to install our security system was also a joy to work with because he was efficient in his work and did an awesome job educating us on our new system and how it worked. I would definitely recommend them because it was a stressful period and they helped to calm us down by educating us about burglaries and how they occur. The security system is great because we can get live feeds of what is happening at our residence, when we are home or away, on our smart phones and other electronic devices. There are also other features that come with our bundle that has helped to eliminate the fear we had initially after the break in.We are so happy with our set up and wished we took precaution before the break in.
Dee O.,Union City, CA
1/31/16 "Highly recommend."
Tim Christensen at ADT has been so good to my clients reactivating their alarm systems after a purchasing their homes. I highly recommend his services and any realtor should get in touch with him, it is a great service he can provide to our new homeowners!
Julie S.,Santa Rosa, CA
1/29/16 "You will not regret it!"
I've had the pleasure with working with both Tim Christensen and Micah Robertson. I was introduced to Tim through a relative. From the beginning, Tim set us up with ease. He made sure we had everything we needed. It was such an easy process that I was surprised. I thought it was going to take a day or two but Tim made the transaction as smooth as possible. Our installer was Micah Robertson. He arrived on time, even before the scheduled appointment. Very easy going, down to earth guy who knew what he was doing. Made sure the whole was setup and secure before he finished. If you want excellent customer service and a technician knowledgable yet relatable, please ask for Tim and Micah. You will not regret it!
Michael B.,Newark, CA
1/29/16 "These guys did a great job!"
I recently had my system put in with cameras and new sensors. These guys did a great job! Jeremy was the technician that installed the new system. I would recommend them to anyone that is interested in installing a security system.
Lysa S.,Sacramento, CA
1/29/16 "We love it."
We activated our security system in our new home. Tim Christensen was our first point of contact at ADT via phone to help us select the service package and schedule the appointment. He provided excellent customer service. Micah Robertson was our system tech that activated the system. He provided professional, friendly and outstanding service. I can recommend ADT to anyone. We love it
Bettina M.,San Jose, CA
1/29/16 "Very helpful in answering questions and guiding me through the process."
I worked through Tim Christensen for getting signed up with ADT and he was very helpful in answering questions and guiding me through the process. It was quick and painless. On the installation side, Micah Robertson was prompt and very friendly. He explained how the system works, the installation went through without any problems. He gave me his contact information in case any problems (no problems arose). Overall, stellar service from both Chris and Micah.
Ameen A.,Santa Clara, CA
1/29/16

"Trustworthy."
Great company with great customer service. My installer was Micah Robertson. He seemed trustworthy and gave good tips on where to set up my security sensors. Micah also explained how to operate the security system in simple terms. Call and ask for Tim Christensen. He's the one that gives you the best deals and will set you up with a great installer like Micah.
Hector I.,Hollister, CA