ADT Victorville -
Joshua Henriksen
Joshua Henriksen is your local Security Consultant. Joshua is a California native and currently resides in Victorville. He is honored to serve his community by offering "peace of mind". As your local ADT Victorville security expert, Joshua will help you design an ADT Home Alarm Monitored System that fits your needs and budget. He will offer his years of expert advice to ensure the safety of your home, family and business.
Whether you recently moved into a new home, opened a new business location or experienced a recent burglary in your neighborhood, Joshua is your local ADT Victorville Security Consultant of choice.
Joshua Henriksen was born in Oceanside, CA .He grew up playing sports baseball and golf, and enjoying various outdoor activities like hunting and fishing. He played Varsity baseball and golf in high school and continued Varsity Golf in College before enlisting in the US Army. He then spent 3 years spent in Germany. Joshua has Always been very close with family and friends and is very family oriented; Family 1st!
Joshua now enjoys spending days with his son, Cameron, coaching high school baseball. Also playing golf with college friends and fishing or hunting with family and friends. As with coaching, he finds helping people gratifying. The satisfaction of seeing someone succeed because of his help is what he enjoys and that translates into his carreer here at CSP. "Family background in Law Enforcement helps me relate to the needs of clients for protection/security of their own families," he says. Call today to schedule a free in-home security consultation with Joshua at 1-800-310-9490.
Installation Packages for Victorville Security Companies:
For Victorville, CA homeowners, we offer a wide array of ADT monitored security systems to choose from. An ADT wireless security system uses your existing home phone line to send the signal to the ADT central station. If you decided not to have a standard home phone service in your Victorville home, then you would need an ADT cellular security system.
Our newest ADT Pulse system offers you the ability to interact with your mobile device to ARM/DISARM with secure web access as well as receive text and email notifications of alarm and device events.
To get your best deal in Victorville and save money on all ADT security equipment packages, get ADT coupons.
Joshua ADT Customer's 5 Star Yelp Reviews: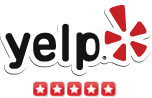 2/19/2017 "

made sure we understood everything about it before leaving."
We had ADT install a home security system a week ago in Murrieta and they did a excellent job. Josh was very professional and knowledgeable about what was best for our security needs, and with the installation, George was quick and clean ( with helper Sam ) and made sure we understood everything about it before leaving. We highly recommend ADT, Josh, and George to anyone looking for a home security system.
- Chris R., Murrieta, CA
....................................................................................................................................................................................................
1/18/2017 "

no brainer to sign up and go with ADT!"
Josh was extremely helpful, professional, and personable. I'm very satisfied with doing business with him and ADT and look forward to referring anyone to him and the company! The thoroughness during our initial meet answered all questions and alleviated any grey areas. Being a new home owner to the Silver Lakes community it was a no brainer to sign up and go with ADT!
- Raymond L., Helendale, CA
Yelp Review
12/9/2016 "

He went over and above to help us out"
Our service rep Joshua Henriksen was awesome. Saved us money and we got a great alarm system. He went over and above to help us out with all our needs and questions. I was impressed with his willingness to be available for us at anytime. Would recommend Josh to anyone looking for someone who will go above and beyond to help!
- Melissa M., Oceanside, CA
...............................................................................................................................................................................
9/2/2016 "absolutely amazing & understanding"
These guys are absolutely amazing & understanding. My home was being remodeled so I figured why not add an alarm system to protect it. I had my contractor installing a smart home system "Smart 4" and their DSC 1832 system works great and I'm able to integrate it together. Daniel Zartner was very nice and did a great job teaching my mom & dad how to use the system . They are a bit older so they really need patience and that's exactly what he did. I can't say enough good things about ADT and CSP .

My husband was impressed with the knowledge and expertise of Otis & Joshua. These guys really know how to explain how everything works. They were also the only company who told us we needed an alarm permit if we lived in LA County. I love the ADT Pulse app and the touch screen keypad. I can keep going on about this alarm company but I will leave it at this. Thanks again for your service.
- Martha S., Los Angeles, CA