Los Angeles Security Companies Local Installation Technician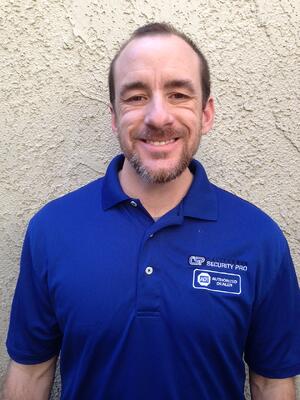 RONNIE LOETZ IS YOUR LOCAL LA ADT INSTALLATION MANAGER & SECURITY CONSULTANT
Ronnie has been in the security industry for 20+ years. He started off as an installer, which he did exclusively for 8 years then moved to sales exclusively for 2 years, he then decided to bring both of his expertise together and is now currently doing both successfully. As your local ADT Los Angeles security expert, Ronnie will help you design an ADT Home Alarm Monitored System that fits your needs and budget.
Whether you recently just moved into a new home, opened a new business location or experienced a recent burglary in your neighborhood, Ronnie Loetz is your local ADT Installer of choice for home security Los Angeles. He will share his knowledge and safety tips to install a system that will help keep you and your family safe.
Ronnie has worked in the security business for many years and chooses to work with a company that cares about his customers just as much as he does.
You can receive a FREE home security consultation over the phone with Ronnie.
CALL TODAY at 1-800-310-9490
Installation Packages for Los Angeles Security Companies:
For Los Angeles, CA homeowners, we offer a wide array of ADT monitored security systems to choose from. An ADT wireless security system uses your existing home phone line to send the signal to the ADT central station. If you decided not to have a standard home phone service in your Los Angeles, CA home then you would need an ADT cellular security system.
Our newest ADT Pulse system offers you the ability to interact with your mobile device to ARM/DISARM with secure web access as well as receive text and email notifications of alarm and device events.
To get your best deal in Los Angeles, CA and save money on all ADT security equipment packages, get ADT coupons.
Ron Loetz Recommends these Local Restaurants:
101 Tavern, 28434 Roadside Dr, Agoura Hills, CA, (818) 991-7227
Breakfast Cafe, 686 Lindero Canyon Rd, Oak Park, CA 91377, (818) 865-8807
Chi Chi's Pizza,

9080 Tampa Ave, Northridge, CA 91324

(818) 993-9911
RONNIE'S 5 STAR YELP REVIEWS
-
Behrooz T.
Beverly Hills, CA
....................................................................................................................................................................................................
I had a great experience from start to finish! Lisa explained all of the packages to us and the cost for upgrades later. The installers were professional and detailed in explaining everything to our family on how everything worked! Great experience. Thank you!
- Shannon M. Torrance, CA
....................................................................................................................................................................................................

Yelp Review
7/15/2017 "

I'm excited to have my home secured and safe for my family and dogs.

"
As a first time homeowner, having home security is a must and home insurance gives you a discount for having an alarm system installed. My agent Mathy Fisher Century 21 referred me to this company. I had called them prior to closing to get some info and they were very informative and were ready to help me once we have closed. After close date, they reached out to and we scheduled an evaluation. They educated me on where I can fine sensors and what plan fits my needs. They also have an home automation plan which is interesting and I may consider it in the future. For now I went with the Pulse plan. I'm excited to have my home secured and safe for my family and dogs. Grant Fecher thank you for a fast, easy transaction, and also answering any questions I have. I highly recommend them!
- Jamison L. Beverly Hills, Los Angeles, CA
...................................................................................................................................................................................................
....................................................................................................................................................................................................
- Kate R. Los Angeles, CA
....................................................................................................................................................................................................
I enjoyed working with this company. I ask a lot of questions, and everyone I dealt with was very patient and accommodating. Otis was my point of contact, he assessed my home, and gave me a fair quote for the installation of my alarm system. After deciding I wanted to move ahead with the service, Ron was the actual person who installed it, and he did a great job - very nice, knowledgeable and, again, patient as I questioned him about the possibility of using motion sensors vs. glass break, placement of smoke detectors, etc. I recommend!
- Matthew J., Los Angeles, CA
....................................................................................................................................................................................................
Grant stopped by my place shortly after I purchased it and let me know my options. The previous owner had installed & left a system, so it was pretty straight forward. We upgraded the system with a few bells & whistles. Our install guy, Ron, was great as well.
Tony B. Studio City, CA
....................................................................................................................................................................................................
Ron just installed our security system and he's as professional as he is personable. His attention to detail is remarkable as is his passion for his work. It's especially impressive considering we called him with very short notice. We now consider Ron a personal friend as a result.

What we got is a state of the art security system that enables us to leave the house feeling secure that it's well protected. I can now feel at ease taking my overseas business trips knowing that my wife and son are well protected at home.
Ron, we can't thank you enough for being there for us and putting up with my wife's frantic calls.
- D H. Los Angeles, CA
....................................................................................................................................................................................................
Great product! Awesome personal, easy to use
Hector A., Bakersfield, CA
After attempting to call several other competing alarm companies, and being told, "a representative will get back to you," I ended up calling CSP and could not be happier. They quickly set up a home visit and went over all the costs. Their representative,Otis Jacksonwas very clear about the plans, the pricing, and the instillation. Not long after, Ron Loetz came out and quickly installed the system, went over all of the features and ensured I understood all the basic functions of the alarm system. Otis and Ron were both fantastic and I felt the went the extra mile to ensure I was satisfied with everything. I highly recommend CSP. - S B., Los Angeles, CA
.........................................................................................................................................................................
5/4/2016 "I am very happy to find this place"
4/14/16
"Best deal."
Grant Fecher was amazing. Got us the best deal we could have asked for. We called every other company and sales rep and no body could beat his price or service. He met with me at 8pm to sign paperwork to work around my schedule which was extremely helpful and nice. Their referral program is also unbelievable and grant was able to help a couple of my family members out with amazing systems as well. Thanks for all your help!
Daniel M.,West Hills, CA
4/14/16
"Very responsive."
Angel and Ron are very responsive in both our residential and business needs. From set-up to full implementation, they were there to assist us.Even now when we encounter issues, we just give them a call and they respond immediately. Very efficient, professional, and puts customers' needs as their priority.
Millie G.,Glendale, CA
4/14/16
"Very easy and clear."
Angel Rodriguez was very helpful by giving me all the possible options on how to secure my home. I never had gotten an alarm system for my home before and was a bit hesitant but Angel made it very easy and clear. We discussed the installation and how the sensors would work throughout the house. Angel also made sure I was getting the best deal for the service they provide.
Marcelo L.,Los Angeles, CA
3/10/16

"Very helpful."
California Security Pro was great. Set up an appointment and Otis showed up as scheduled. He was very helpful in explaining all our options without being overly pushy. We ended up moving forward with them and install happened smoothly a couple days later.
Angela S.,Rancho Santa Margarita, CA
3/1/16

"Very professional."
Ron installed the security system for us yesterday. I'd like to give 11 out of 10 for his service. He is very professional.
Sun E.,Pomona, CA (New Homeowner Chino Hills,CA)
2/16/16

"Excellent."
I was given California Security Pro information by my realtor and due to an unfortunate situation found myself having to call them. Account Executive Erik was excellent and understood my needs. Erik quickly set up installation appointment with one of the techs but after considering my circumstances, had Operations Manager Ron come out to do the installation. Ron was courteous, professional, quick and was thorough in explaining the system. Highly recommend!!
Rosa M.,West Covina, CA
1/27/16

"Amazing experience!"
My husband and I recently bought a home and decided to purchase an alarm system. We were referred to ADT by family friends. We had the pleasure of working with Grant who outlined all of our security options and guided us in our selection of the security package that would best suit our needs. Grant was very friendly, professional, and thorough. It is clear that Grant takes pride in what he does and strongly stands behind the product he represents. Thanks Grant for your service and for the amazing experience!
Tiffany K.,Simi Valley, CA
1/26/16

"Timely and professional."
Wes gave me a great deal on my alarm system. He answered all of my questions and gave me everything I asked for. His prices couldn't be beat. His customer service has been amazing. He checked in several times to make sure I received what I wanted. Ron Loetz installed everything and explained everything to us. He was timely and professional. I recommend this company over any other ADT company I have dealt with.
Cindy R.,Rancho Cucamonga, CA
1/18/16

"PEACE OF MIND!"
I couldn't be happier with the service or the product I received. I recently moved here from Oakland and converted my garage into a recording studio. I booked a tour with my band and suddenly realized I had a LOT to lose leaving all my gear in a place with no security. I called Jarrett McAllister and he was able to make the thing happen quicker for me since I was on such a time crunch. Ron Loetz came over and installed everything pretty quick and explained everything very clearly to me. I left for my trip the next day feeling pretty at peace knowing my stuff was secure. PEACE OF MIND!
Forrest D.,Los Angeles, CA
1/16/16

"Efficient service provided by California Security Pro."
We were very happy with the efficient service provided by California Security Pro. We made a consultation appointment with Grant Fecher, and he was very prompt and helpful. He provided us with a lot of information, and we were able to decide what was good for us.
Supritha S.,San Diego, CA (New Homeowner Rancho Cucamonga,CA)
1/11/16

"Out the next day."
I would highly recommend California Security Pro to anyone wanting a security system. After I came home to a ransacked house, I called CA security and they were out the next day. Angel was very informative and gave me lots of options to consider. He called an got an installer out the same day...which was a huge relief in helping me feel secure again. Ron was on time and very professional. He spent allot of time with me going over how to use the system and set up my account. They were a great help and continue to be helpful. I would give more than 5 stars if I could!
Nancy S.
Nancy S.,Upland, CA
12/29/15

"Recommend CSP to everyone."
I was able to have my alarm system installed the very next day My installer Ron was the best!! Nice, patient and came within the time promised. I would recommend CSP to everyone I know that's in the market for a home alarm system. Not only did he take his time to explain everything to me and my daughter, he made sure I had his information to contact him for any questions or concerns after the install was completed. Thanks Ron for helping me and my daughter feel safe.
Patrice D.,Los Angeles, CA
12/23/15

"Amazing value."
I am very impressed with the level of professionalism and service this company has provided. From the amazing value they provide to the installation. Justin and Jarrett gave us an incredible deal (and trust me we looked for the best deal) in terms of price and service...nobody came close. HUGE kudos to Ron for having the patience to answer all of our questions during the installation process and for really taking the time to ensure that our needs were met. There is no price for peace of mind and this company has delivered. Looking forward to many years of service from them.
Sandra A.,Camarillo, CA
12/21/15

"listen to our questions and give thorough answers."
We had a great experience with California Security Pro! We first met with Otis and were very impressed by his professionalism as well as the way that he listened and took time to answer all of our questions. He was very helpful and no-pressure... Definitely not the pushy salesman type. Once we signed the contract with him, we had Ron come do the installation. He also was very helpful and willing to listen to our questions and give thorough answers. He went above and beyond to help us find the best way to install the items where we wanted them and was very clean and neat in his installation. He cleaned up after himself and stayed when he was done to ensure that we knew how to use everything. I would definitely recommend this company!
Gina A.,Northridge, Los Angeles, CA
"Amazing! I'm very happy."
For the pricing I think it's a bargain. I got a great deal with Danny. He hooked me up with everything I needed. Was fast at responding when I had questions after install. He even called to check in and make sure everything was to my liking and expectation days after everything was completed. A good security system is great but when you add good service... It's amazing! I'm very happy with the overall process and end result. Thanks!
Angel G.,Northridge, Los Angeles, CA




7/29/2013

"Product is product, service and customer care separate the average folks from the leaders."
California Security Pros has exceeded my expectations. My relationship is with Ron Loetz and the installation was great. One service or warranty issue did arise approximately 9 month after the install. Ron was the technician given his familiarity with the original installation, very pleased to be able to reach out to "my guy" versus just another technician. Strong communications skills, likable and pays attention to the details. Product is product, service and customer care separate the average folks from the leaders. Thank you Ron. Mike
Mike C., Studio City, CA
ADT Reviews: Angie's List

We are proud to service Angie's List customers and we thank those who took the time to let others know about us! Angie's List is a membership service that compiles consumer ratings of local service companies and contractors. Take a look at what members are saying about us:
Review Date: September 02, 2015

"

Cal Security Pro is great

."
I added a couple of extra wireless contacts to the online $99 deal. These were reasonably priced. California Security Pro salesman and installer were both great -- knowledgeable and helpful. This was my first security system and I had lots of questions. They were very patient. I can't yet rate the ADT monitoring service as I haven't had the system long enough and I haven't needed ADT to respond to an alarm. But, for installation Cal Security Pro is great.
Debra Shade,Encino, CA
Review Date: August 05, 2015

"Installed alarm system.."
Installed alarm system
Tisha Allman,Villa Park, CA
Review Date: May 22, 2015

"Efficient!."
Both the initial sales call and the installation were handled very professionally. The installer was on time, efficient, and cleaned up very well. He took time to explain the system.
Carolyn Hansen,Van Nuys, CA
Review Date: April 30, 2015

"Did great!."
Did great. Re-scheduled after SCE had outage on same afternoon as appointment. Came back next day. Came back 3rd day to replace 1 bad sensor and provide training.
Tim Hampton,Simi Valley, CA
Review Date: March 04, 2015

Yes would hire again.
Judith Brookshire,Encino, CA
Review Date: February 04, 2015

" Very Happy."
Angel came out the same day we called. Installation was done a few days later. We are very happy with the service.
Robin Police, Pasadena, CA
Review Date: January 13, 2015

"Very Polite."
installed security system alarm, fire protection & cameras.
On time took 3 hrs very polite and explained everything clearly
Dale Powell , San Dimas, CA
Review Date: December 20, 2014

I had shopped around for security systems, and I was interested the most in the Angie's List deal that CA Security Pro offered. The sales guys came and did a fantastic job - they looked around the house to see what we would need (or want), gave us a good deal for pricing. We were not intending to purchase that day, but they gave us such a good deal (based on what I had seen to that point) that we couldn't say no. They were excellent sales reps. We got more than the Angie's List deal offered, but they still gave us a good price for what we were buying (based on their sales rates that they carry around with them). We set up the install, and when that happened, I couldn't have been more impressed with how everything went. The installer came in, put everything in efficiently (and correctly), and thoroughly explained the system to me. He was patient with any questions and did not act like it was a burden to explain the system or any random questions I had. In short, at every level, we have been treated as I think those in customer service should always treat potential (and current) customers. I was very happy to have gone with CA Security Pro and would recommend them to anyone. I think with alarm companies these days, you are going to get a lot of the same services, but what matters to me is that I am treated well. I expect to have a quality security system (which I think I got), but it means something when people are respectful and kind and helpful.
Sarah Cushing , Anaheim, CA
Review Date: August 27, 2014

"Did a good job."
Called the number and talked to Jarret, I was hesitant to give my credit card info but he convinced me by showing reviews. Ron was the technician and he did a good job of explaining everything after the install.
Thomas Rozario, Santa Clarita, CA
Review Date: November 17, 2013

"very pleased with the process from start to finish, and we highly recommend California Security Pro.."
Reviewed our needs and installed an Impassa Wireless Alarm System. Trained us on how to use the keypad controls and indicators, and encouraged us to contact them whenever we had a question. We were very pleased with the process from start to finish, and we highly recommend California Security Pro.
Lee Cavanaugh, Walnut, CA
Review Date: October 13, 2013

"Would definitely use again!!."
Excellent service!! On Time...very professional!! Would definitely use again!!
Mary Anne Ardito, Corona, CA
Customer Testimonials
Aug 14, 2015 "Thank you so much."
ADT removed one thing on my mind that was adding to my stress level - thank you so much.
Lorinda Fournier, Ventura, CA
ADT Reviews: Trustpilot's List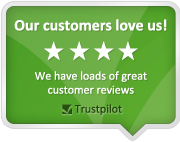 Reviews prove to customers whether or not we put their needs first, our customers speak for us by proudly placing there review on Trustpilot; after all, customers trust other customers and our consumer's reviews say it best! We would like to thank all of our customers who took the time to let eveyone know about their experience with California Securty Pro!
8/18/15
Very happy triple A+
made whole process very EZ
Ryan Sage, Woodland Hills, CA
6/17/15
"We were very pleased with California Security Pro's representatives and the ADT system which was installed in our home."
We decided that it was time to consider a home security system for our home. News reports often report home invasion robberies, burglaries, etc. and we researched a system through our local cable company and then decided to find out more about the ADT system. Our representative, Danny Tresierras was very professional and knowledgeable. In addition, he answered our questions and provided valued information about the variety ADT Security plans which are available. Our technician, Ron Loetz installed the sensors, cameras, etc. in a very "clean" manner and checked with us throughout the process to receive our input and opinion regarding placement, etc. We are very, very pleased with our system and would highly recommend California Security Pro, Danny Tresierras, Ron Loetz and ADT to all of our friends and family!
Dale Head, Canyon Country, CA
3/18/15
Great Experience
California Security Pro made the process of getting ADT installed and configured extremely pleasant and easy. From the initial sales process to the final installation it truly seemed like they valued our happiness and satisfaction with the system. We never felt pressured to purchase any specific package and their sales associate wanted to find the best fit for our specific situation. The installer was extremely friendly and hard working and got everything setup correctly without damaging our house or drilling any unnecessary holes etc. Overall I would highly recommend this company to anyone in the process of evaluating a home security system.
Patrick Greene, Van Nuys, CA
3/13/15
100% Satisfied!
My husband and I were so impressed with California Security Pro. Danny T and the installer were helpful, knowledgeable, and efficient!
Tamara Tambe, Saugus,CA
2/5/15
Fast, reliable and always reachable
was more than 100% satisfied. Customer service was great, always reachable to reschedule my installation time. And my installation tech Ron Loetz was punctual, knowledgeable, got the job done quickly and took his time to explain how everything works. And most importantly, he was personable and professional. I absolutely would recommend you guys!
Jessie Lopez, Los Angeles
1/13/15
Great service here
Nice and patient.
Sharon , Agoura Hills, CA
1/2/15
Great customer service.
Angel and Ron were awesome. Everything was on time and streamlined.
Shooter, Ventura, CA
11/20/2014
Great service
Our technician came out to the house and made sure we had everything we needed. Also suggested some things that helped us and spent a great amount of time making sure everything worked correctly.
Janice Y.,Woodland Hills, CA
9/11/14
Perfection.
Not only was I satisfied with the security system but the entire process was amazing. Our sales man was great; he worked around our schedule and was very patient with all our questions. Our installer was kind and very respectful. I would highly recommend this company to all my family and friends.
Jessica , SIMI VALLEY, CA
6/17/2014
Excellent service! Friendly associate!
I am very satisfied with Ron Loetz's services. He is very knowledgeable and helpful in explaining the different options we could choose from. Also, his installation is fast and good. I would highly recommend Ron from California Security Pro to my friends and colleagues.
Harry Choi, Arcadia,CA
4/17/2014
California Security Pro is AWESOME!
The employees of this company are extremely professional...from sales to installation to customer service. I've worked with an ADT dealer in the past and it was horrible! So happy to have worked with California Security Pro this time!
Abigail DePasquale, Granada Hills, CA
1/10/2014
Great fast service
I was please with the purchase process ... I already have a few friends that will also be getting service w ADT.
Jose Castillo, Lancaster, CA
12/30/2013
everyone was very nice and personalbe offered me a great price and i took it no regrets.
This is my 1st review ever so i really think they are great. The system works very easy but is child-proof. But the people like ANA and RON who i met were soo nice right away i was comfortable having them in my home. I would recommend everyone to ADT.
AMY SCHMIDT, Reseda, CA
10/01/2013
Smooth from the first phone call inquiry up through installation
I found out about the company through Angie's List, where they were highly rated and were having a $99 installation deal on the Pulse System. The woman who answered the phone was very pleasant and set up an appointment for me with Angel. Angel was also pleasant and easy to work with, not being too pushy or overselling. The only glitch was the day we were to have the installation, the installer's previous job ran late so we ended up having to postpone our installation to the next day. That said, the installer called us a couple times to update us, and he was very polite and apologetic.
Jane Fishman, Sierra Madre, CA
9/07/2013
Nice service
It was well done, security system put in with no issues. Just did not expect to have to pay around $350 for more sensors. But so far so good and tech Ron was great.
Michele Lyons, Woodland Hills,CA