GRANT FECHER - SOUTHERN CALIFORNIA LOCAL SECURITY REPRESENTATIVE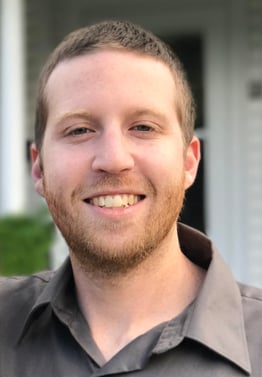 GRANT FECHER IS YOUR LOCAL SOUTHERN CALIFORNIA SECURITY CONSULTANT
Grant grew up in sunny San Diego, California and current resides in Northridge. Before beginning his career in the security industry Grant worked in retail management where he honed his exceptional customer service skills. Grant transitioned into the home security industry because he wanted to pursue a career path that would allow him to make a difference in the safety of families in his community. Grant will help you design an ADT Home Alarm Monitored System that fits your needs and budget. We will help ensure your home, family and business is safe by offering expert advice from one of our experienced Security Consultants.
Whether you have had a recent burglary in your neighborhood, just moved into a new home, or moved your business to a new location. Your ADT Southern California consultant, Grant Fecher, will go the extra mile to discuss safety tips along with our superior products and service to make sure you and your family feel protected.
You can receive a FREE home security consultation over the phone with Grant.
CALL TODAY at 1-800-310-9490
Grant Recommends These Local Restaurants:
San Carlo's Deli, 10178 Mason Ave, Chatsworth, CA 91311 (818) 727-0890, "By far have the best bread I have tasted outside of New York."
Honshu Sushi, 10166 Mason Ave, Chatsworth, CA 91311 (818) 709-5693, "Just really good sushi for the area."
Installation Packages for Southern California
For Southern California homeowners, we offer a wide array of ADT monitored security systems to choose from. An ADT wireless security system uses your existing home phone line to send the signal to the ADT central station. If you decided not to have a standard home phone service in Southern California home then you would need an ADT cellular security system.
Our newest ADT Command system offers you the ability to interact with your mobile device to ARM/DISARM with secure web access as well as receive text and email notifications of alarm and device events.
To get your best deal in Southern California and save money on all ADT security equipment packages, get ADT coupons.
GRANT'S 5 ST
AR YELP REVIEWS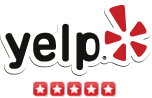 ---------------
---------------
---------------
---------------
sondra s. Reseda, CA (New homeowner in Thousand Oaks, CA)
Mark O. San Francisco, CA (New homeowner in Los Angeles, CA)
Yelp Review
7/15/2017 " I'm excited to have my home secured and safe for my family and dogs"
As a first time homeowner, having home security is a must and home insurance gives you a discount for having an alarm system installed. My agent Mathy Fisher Century 21 referred me to this company. I had called them prior to closing to get some info and they were very informative and were ready to help me once we have closed. After close date, they reached out to and we scheduled an evaluation. They educated me on where I can fine sensors and what plan fits my needs. They also have an home automation plan which is interesting and I may consider it in the future. For now I went with the Pulse plan. I'm excited to have my home secured and safe for my family and dogs. Grant Fecher thank you for a fast, easy transaction, and also answering any questions I have. I highly recommend them!

Yelp Review
6/4/2017 "I really liked my sales man"
The ADT sales man Grant Fecher was really nice and professional. I don't know much about the service yet but I really liked my sales man.
Yelp Review
5/3/2017 "

Totally recommended!"
Grant Fecher approach us the very first day we moved and he offered us a great security alarm system at a very competitive price. His professionalism and caring made us make the move and hire the service, totally recommended!
Yelp Review
5/3/2017 "These guys have been great"
From getting a quote to adding a few additional things long after the install these guys have been great. The service was the best part. They came out to my place repeatedly to add things and make sure it was all working correctly. Sam S. was an awesome technician and I was very happy with the service, in addition to Grant who provided the initial quote.
Grant and Daniel were very helpful and did an amazing job setting everything up for me in my new home. I can't thank them enough for being so kind, attentive, and courteous!!! They always answered any questions I had and make the whole process a breeze!
Grant came in and showed us all our options and how we could afford a wireless system...he was knowledgeable, patient with all our questions and helpful with solutions. He didn't oversell us but worked within our budget. He also showed up the day of installation to make sure everything was flowing according to plan. George was the installer and also efficient, helpful and knowledgeable!! Part of our decision was that there price including installation was much better than other companies we met with. I have recommended this specific team to my neighbors. We are very happy.
Dey Y. Central LA, Los Angeles, CA
Grant stopped by my place shortly after I purchased it and let me know my options. The previous owner had installed & left a system, so it was pretty straight forward. We upgraded the system with a few bells & whistles. Our install guy, Ron, was great as well.
I had a great experience with ADT. Grant Fecher the sales manager was great and Ron the installer was great! Would recommend.
I can't say enough good things about ADT products and customer service. Grant was knowledgeable about all options available to me and I could tell he genuinely cared about my family's safety. Daniel showed up for the install on time and made me feel comfortable having this amazing system in my home. I will be recommending ADT and their services to all of my neighbors looking for a security system. Thank you for great service!!

Yelp Review
Grant was great when he advised my mother on the security system she was considering. I told her I would post her appreciative comment.

Yelp Review
8/18/2016 "5 stars"
Grant Fecher!! 5 starts from product knowledge to honest and very straight forward. Every question was answered every problem was resolved. Thank you !!! I appreciate you 5 Stars!
Emerson L.

Calabasas, CA (New homeowner in West Hills, CA)
Yelp Review
5/11/2016

"Professional and detailed...Would highly recommend"
Grant was our sales associate, did a great job explaining all of our options. Was very professional and detailed about answering the many questions we had. Would highly recommend.
Yelp Review
4/20/16 "Desire to help protect clients"
Grant is the most compassionate and concerned security professional. His desire to help protect clients, his knowledge of not just his product- but the real risks out there, make him a treasure and a true resource. I have every confidence referring my friends, family and clients to him. And bonus, ADT has a very strong reputation too!!
Yelp Review
4/14/16

"Best deal!"
Grant Fecher was amazing. Got us the best deal we could have asked for. We called every other company and sales rep and no body could beat his price or service. He met with me at 8pm to sign paperwork to work around my schedule which was extremely helpful and nice. Their referral program is also unbelievable and grant was able to help a couple of my family members out with amazing systems as well. Thanks for all your help!
Yelp Review
4/13/16 "Best!"
I needed an alarm in my house last week and I called Grant Fletcher. He is the best! He came out to my house and helped me to figure out what kind of system would be best for my particular situation. He is so personable and knowledgeable about the alarm systems! I now feel as safe as anyone can possibly be! Nancy
Yelp Review
4/1/16

"Great job!"
I had a really excellent service. Grant Fecher did really great job. He explained everything before installation and he answers all my questions. Great customer service. Thank you Grant.
Yelp Review
3/30/16 "Comprehensive evaluation, best customer service."
My wife and I recently moved to Ventura. Our new home did not have a security system so we had a couple of companies come out to bid. Grant Fecher represented ADT. Grant was very patient to answer our questions and provided a professional and comprehensive evaluation of the security system he recommended. There was never any pressure and Grant was always responsive and available for follow up. We went forward with ADT and Ron came out and installed our system. Installation was seamless and Grant followed up to make sure our needs were met and that we were satisfied. We are happy to provide our enthusiastic recommendation California Security Pro (ADT) and Grant Fecher. They provided us with a security system that is user friendly and the best customer service that we have encountered in some time.
Yelp Review
3/26/16 "Best deal!"
Grant & lisa are the best..we got the best deal! done deal in few minutes from the time they walked in. I do recommend them.
Yelp Review
2/23/16

"Very professional and helpful!"
Grant Fecher was very professional and helpful! Glad we chose ADT because they have an outdoor camera that will be linked to my iPhone!!
Yelp Review
1/27/16 "Amazing experience!"
My husband and I recently bought a home and decided to purchase an alarm system. We were referred to ADT by family friends. We had the pleasure of working with Grant who outlined all of our security options and guided us in our selection of the security package that would best suit our needs. Grant was very friendly, professional, and thorough. It is clear that Grant takes pride in what he does and strongly stands behind the product he represents. Thanks Grant for your service and for the amazing experience!

Yelp Review
1/26/16

"I'm so happy"
I should say off the bat I wasn't sure at first about switching over to ADT as I had used the same smaller security company for over 15 years. I'm so happy I did now though! I love my ADT pulse app and the front door camera I got is sooo great too! I need to thank Grant Fecher for helping me go through all the options with me (when I called and scheduled the appointment I was really hoping whoever came would be knowledgeable and he truly was) he even introduced me to the ADT smart thermostat which is my new favorite thing in the world! I've had it for about a month now and it already knows what time I like my heater turned on at night...is this real life?! Anyway thank you Grant and thank you to my installer as well for my new set up!

Yelp Review
1/16/16

"Efficient service provided by California Security Pro"
We were very happy with the efficient service provided by California Security Pro. We made a consultation appointment with Grant Fecher, and he was very prompt and helpful. He provided us with a lot of information, and we were able to decide what was good for us.
Supritha S. San Diego, CA (New Homeowner in Rancho Cucamonga, CA)

Yelp Review
1/14/16

"Highly Recommended"
Very pleased with the service! Grant helped us out, he was really nice and came on time. Highly recommended.

Yelp Review
12/18/15

"Awesome!"
Grant was awesome. Knowledgeable and professional. Would be requesting him for our next business location.
Han N. Westminster, CA (New Homeowner in La Habra, CA)

Yelp Review
12/3/15

"Wireless alarm equipment"
After considering different security systems and quotes we decided to get our alarm installation with ADT. There were several factors that went into the decision such as their wireless alarm equipment, ADT Pulse App, and we even upgraded one of our old smoke detectors with the ADT monitored photoelectric smoke detector! It is awesome! Grant Fecher helped us through the whole process and if you ever need someone to help you sift through all your options I highly suggest Grant! He was very patient with us as we are older and don't know much about these things! California Security Pro sent us a great installer, Daniel, who finished our alarm installation in a timely matter and showed us how to use it! Thanks Grant and Daniel!

Yelp Review
11/30/15

"Respectful and conscientious"
Recently moved and added a new alarm system. Grant Fecher was our rep and had a great attitude. One thing I appreciated is that when he rang the doorbell or knocked on the door, he stood about 10 feet back from the door as I opened it. It showed a respectful and conscientious demeanor. There was no pressure to buy and felt all details were explained while receiving the quote. Install was scheduled and installer showed up within his installation window. We had one operational question after the system was installed. I texted Grant and he responded very quickly even during the Thanksgiving holiday week.

Yelp Review
11/13/15

"Professional hands, they also monitor smoke/heat detectors too!"
Just met with Grant Fecher for our installation consult. Wow! What a knowledgeable representative!!! Having had trouble with other agencies following through, we were skeptical but as soon as Grant arrived, we knew we were in professional hands! We signed on for all our security needs are looking forward to using Cal Sec Pro to install everything. Pretty cool they also monitor smoke/heat detectors too! Michele
Yelp Review
3/2/15

"I mentioning more about the customer care than the security system, but for me, this often is more important"
Grant (Area Representative) & Daniel (Technician) were excellent! I was leery about purchasing a security system for our home but after speaking with Grant, I knew my family chose the correct service. Grant was honest, concise, and didn't try to "sell" me anything. (Which occurred with the two other companies I contacted)Daniel was friendly, efficient & thorough with each feature that was included in our package. Both, Grant & Daniel, provided their contact info and emphasized calling with any problems/concerns. I know I mentioning more about the customer care than the security system, but for me, this often is more important. Meaning, if something isn't working, I have a bill inquiry, etc, I want to contact someone immediately. And thus far, this has been done. ADT has exceeded my expectations. We have 2 cameras, the smoke alarm & lamp module. (the extra camera--depending on your home-- is definitely worth it) Good luck!

I heard and read so many negative things about alarm companies and alarm systems. And ADT was no different. After calling several alarm companies, the only company that answered the phone was California Security Pro. And when I called back to make an appt (not expecting a person to answer at 8:30pm at night) someone actually answered the phone! I am also impressed with Grant Fecher. He was friendly, professional, efficient and made the process so easy. I rarely give reviews on yelp but I would highly recommend this company! Cost is very reasonable and the service is great!
Brian D. Westchester/LAX, Los Angeles, CA (New Homeowner in Orange, CA)
ADT Reviews: Trustpilot List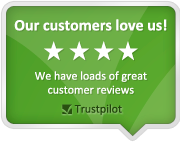 Reviews prove to customers whether or not we put their needs first, our customers speak for us by proudly placing there review on Trustpilot; after all, customers trust other customers and our consumer's reviews say it best! We would like to thank all of our customers who took the time to let everyone know about their experience with California Security Pro!
3/31/15 "STELLAR SECURITY SERVICE"
The whole experience with CSP was fantastic. Our sales person (Grant) was amazing and our installer Danny truly worked magic on the cameras and wiring. I would recommend the service to anyone.
9/11/14 "Perfection!"
Not only was I satisfied with the security system but the entire process was amazing. Our sales man was great; he worked around our schedule and was very patient with all our questions. Our installer was kind and very respectful. I would highly recommend this company to all my family and friends.
4/17/2014 "California Security Pro is AWESOME!"
The employees of this company are extremely professional...from sales to installation to customer service. I've worked with an ADT dealer in the past and it was horrible! So happy to have worked with California Security Pro this time!