ADT Area Manager For
Solano, Napa, Marin County

-Levi Ocampo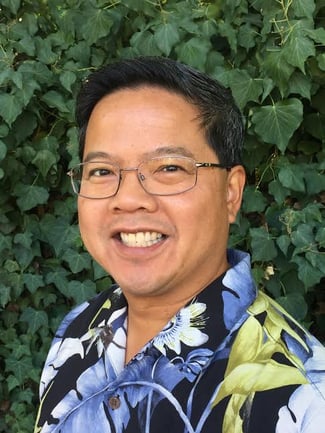 Levi Ocampo is a member of California Security Pro's Affinity Marketing Team. His role on the team is centered around networking with Realtors in the North Bay Area to make sure their clients wanting to activate ADT service can do so with no, or little upfront costs.
Levi Ocampo was born in Honolulu, Hawaii, and is the middle brother of three boys. Levi's father was in the U.S. Navy until Levi was 12, so moving every 3 years was a part of life until Levi entered 7th Grade. After living near various Navy Bases, including Honolulu, San Francisco, Annapolis, Groton, and Bermuda – Levi's father retired and settled in Merced, California. He finished his early schooling in Merced, graduating from Merced High School.
After High School, Levi attended Merced College and San Diego State University, majoring in Economics. Living in San Diego opened a new chapter in Levi's life, as he became Store Manager, and later, Area New Stores Manager for a Personal Electronics Company. He pursued this career path until a mid-90's recession took its toll on Levi's company, and the company eventually closed down.
He then became a Department Supervisor for the warranty department of a major vinyl window manufacturer, and then he climbed the corporate ladder of a construction lending division of a mortgage bank – reaching Vice President Status in 2000. The housing bubble of 2006 took its toll on Levi's bank, and the bank closed down in 2008.
Since then, Levi has learned to become an entrepreneur – taking on various roles in Finance, Sales, and Insurance.
Levi Now Enjoys Helping Customers Protect Their Home and Family
He comes to California Security Pro with a wealth of knowledge in Mortgage/Real Estate, sales, and customer service. He strives to surpass expectations of realtors within his network and their homeowner clients.
Levi calls Folsom, CA home now, and is happily married to his wife Kim, and together they have two kids – Rachel and Jacob. Some restaurants that have left a lasting impression on Levi include: Fago de Chao, Roy's of Hawaii, Joe's Stone Crab, and BJ's. He's a big fan of both the San Francisco Giants and the 49er's, and his ideal vacation would be a destination with tropical weather and lots of beaches!
Levi currently takes care of our Real Estate Agents and their customers in Solano, Napa, Marin County. A big undertaking for sure. You can contact Levi on his direct line at 707-205-3338.
Levi ADT Customer's 5 Star Yelp Reviews: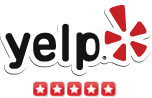 I have had a few alarm system by different alarm companies and this company is top of the list. The attention to detail and quality work is impeccable.

Patrick Amatrone

was our installer and he was amazing. If you are thinking of getting an alarm make sure you go with this company, they know what they are doing!!! I will definitely recommend this company to all my friends and family. Thanks, for making this install go so smooth.
-
Kennye H., Port Costa, CA (New Homeowner in Benicia)....................................................................................................................................................................................................

" friendly, professional, and went out of his way to help us get the right package for us"
We received an e-mail from our realtor about ADT's realtor referral program. Levi Ocampowas helpful with the available plans in our city and immediately booked us his next available appointment. He was friendly, professional, and went out of his way to help us get the right package for us. William, the installer, called us 30 minutes in advance to let us know he will be arriving at the scheduled time. He did a great job installing the security system for us. Our overall experience for the start of our home security was excellent with these two gentleman. - Vacaville homeowners. - Jasmin O., Vacaville, CA

"System is very simple to understand."
I'm very pleased with AT&T installation done by Hector, he was very clear, in explaining how to use the device, I had no trouble understanding directions given by him. The system is very simple to understand. I'm also glad, that Levi convinced me to sign up for peace of mind. Now, I feel safe, thanks to ADT.
Shanette T.,Las Vegas, NV (New Homeowner Vallejo,CA)
If you would like to talk with Levi about our Referral Program
call him at 1-707-

205-3338

or you can click below to refer a client.