PAT AMATRONE - Installation Manager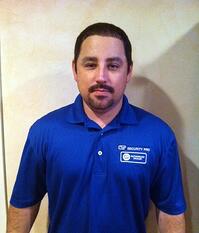 Pat Amatrone is your local ADT Installation Manager. Pat Has been in the security industry for 10 years. Pat will install your monitored ADT alarm system with precision and quality.
During Pat's visit to your home, you will experiance his world class customer service and top notch installation. To start, Pat will conduct a walk thorough with you before the installation to discuss the placement of your new equipment and answer any questions you may have at that time.
Next, Pat will perform the install and when the installation is complete he will test the system to ensure that all equipment is working properly. He will educate you on how to use your system and perform a thorough demonstration answering all of your questions and concerns. After these steps are completed, your alarm system will be ready for use!
When it comes time to choose from the security companies available, there is only one choice, call to schedule an ADT installation today 1-800-310-9490!
Pat's ADT Customer's 5 Star Yelp Reviews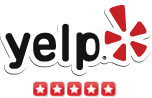 ---------------
----------------
I signed up with California Security Pro through sales rep Jason for both My Office and My home. Jason customer service was extremely excellent as he was very knowledgeable and explained the packages very clear. Pat was my installer and did an amazing clean and professional job installing the Alarm components. I highly recommend California Security Pro!
----------
System was installed last Friday. The tech arrived on time and finished the install in about 2 hours. Pat was very friendly and made sure I knew how to work the system and app. Pat was very professional and clean. Came into my home wearing shoe covers, drop cloth and a shop vac. This was truly a wonderful experience from start to finish. Thanks!!!
- Jharana S., Martinez, CA
....................................................................................................................................................................................................................................
Great company to get your alarm installed from. Rep gave me a quote and was not pushy. The technician (Pat) was great, he came out during my business hours and installed the system. He worked around all my clients, was clean and very patient. Very easy to talk to and very knowledgeable. Would recommend this company to all my friends and family. Thanks for making this easy!!!!
- Hassan D., San Francisco, CA
....................................................................................................................................................................................................................................
Got new security system today, installed by Pat. Our salesperson was Kyle. Although the system is new to us, and we'll probably need some help, both did a great job of making feel reassured. So far, so good!
......................................................................................................................................................................................................................................................................
Yelp Review
6/8/2017 "After much research I decided to go with ADT."
After much research I decided to go with ADT. Luckily, Brandon Tomas was the representative I worked with. He was very professional and answered all my questions. He arrived on installation day and called upon completion to make sure I was satisfied. Pat installed the alarm and did a wonderful job. He explained everything in detail and was extremely helpful. I appreciate the service I received. Great job!
- Suzanne M., Arroyo Grande, CA
....................................................................................................................................................................................................
We had additional cameras installed. Pat and the person helping him did an outstanding job. They are very skilled, very professional and friendly. You can trust them to do an immaculate job in a high-end place! I could not be happier.
- Stessi F., San Francisco, CA
....................................................................................................................................................................................................
- D D., San Francisco, CA
...................................................................................................................................................................................................
I had an overall positive experience with Brandon Tomas, and his team. They worked with my busy schedule for the initial appointment, and for the installation, and installed the system that I wanted. I had called up anationalADT dealerinitially, but wanting to go local, just in case there are some issues, I chose Cal. security pros. They matched the free install offer I got from the other dealer. The system is working as intended, and the installer cleaned up after himself. Can't complain, and I'll recommend Brandon and his team.
- Pankaj C., San Ramon, CA
....................................................................................................................................................................................................
Just the other day Dorelle Kemp introduced me to the idea of getting the ADT alarm system for my home. I decided to get it installed, Dorelle came to my house and explain exactly how the system worked. Dorelle and the installer was wonderful, fast, and very professional. I would definitely recommend ADT to all my family and friends.
- Lila W., Concord, CA
....................................................................................................................................................................................................
The last time I looked at security systems, I had to endure a hard sell from a few different security companies, enough so that it completely turned me off to the idea. Fast-forward a few years, new home, new needs, and I decided to place a few more calls.

Every person I spoke to at California Security Pro was knowledgable about the products and followed-up to my requests and questions promptly.

I can't say enough good things about the sales person Joe, he took the time to walk through my entire house and discussed how we used different rooms, and what our security concerns were. I explained exactly what we were looking for, and he hd some great suggestions. I especially appreciate that he was not trying to upsell me on a bigger system than I needed.

My installer Pat showed up exactly on schedule, and he was neat and professional. You can tell that he has a lot of pride in the work that he does, and he took extra effort to be sure that I was happy with the placement of components.
- Joshua B., Pleasant Hill, CA
Shopping around for security cameras was complex for me. When I talked to Joseph Abeyta he put me at ease about my options. He explained everything, kept in touch, and his word. He asked ME what day I wanted my system installed. Jessie the installer came on time. He was very professional, did a excellent job, and listened to my concerns. Everything exceeded my expectations! Thank you California Security Pro.
Tony C., San Francisco, CA
Shopping around for security cameras was complex for me. When I talked to Joseph Abeyta he put me at ease about my options. He explained everything, kept in touch, and his word. He asked ME what day I wanted my system installed. Jessie the installer came on time. He was very professional, did a excellent job, and listened to my concerns. Everything exceeded my expectations! Thank you California Security Pro.
Tony C., San Francisco, CA
Just got through setting up our new home with ADT using Brandon and California Security Pro. Brandon is just a joy to work with and the team made the process a breeze. Pat installed the system and amiably tolerated all of my questions, neurotic debate over where to put installations, etc. Really felt like they went above and beyond to provide guidance in navigating a new security system and make sure we got a good value too. Really appreciate it, thank you!
Kate H., San Francisco, CA
My wife and I recently bought a home, and contacted ADT. Jayson was the sales rep.who came to our home.He was professional, extremely knowledgeable, and was very detailed oriented, when it came to explaining, the best way to set up our security system. He keeps in touch to make sure all aspects of our system is working, and we are satisfied with the installation. Patric who came to install our system, was also extremely professional, with many years of security installation experience. He walked through every step of what and where we wanted our system installed. Then when completed, he made sure my wife and myself knew how to work all aspects of the system, including our phone app. We couldn't have asked for two better professionals to install the system in our home.Thank you both very much!!!
Paul D., Tracy, CA
Dorelle Kemp is fantastic! Whatever you do, ask for her during your next consultation and security review/install. She's responsive, kind, and most importantly, listens to the needs of her clients. I was super impressed with Dorelle's customer service and professionalism and highly recommend her. She's the best and will tell it to you straight. No gimmicks or salesmanship techniques. Just a normal discussion with a great person. Call her!
Jonathan N., Pleasant Hill, CA (installer Pat)

Yelp Review
Personally, I never like or trust any security dealers because they always trying to sell you more stuffs that you don't need but until I met Larry Maerina. Larry took the time explain all about ADT security pro system and make sure we understand what we need. He is very honest and very professional. He's not try sell me all kind of things instead he walks around my house and tells me what's best to secure my home. Installation schedule was on time, he sent the best guy name Pat, he did a wonderful job on it. My parent and wife love it.

No need to search around for other Security Company, I highly recommend to give Larry Maerina a call at ADT California Security Pro. You will receive the best service you ever had. This is real my friends....Call him and you know what I'm talking about. I'm very appreciated and Larry Maerina deserved +++ 5 Stars.
ken h., San Pablo, CA
These guys are extremely customer focused. I was paying $25 a month for monitoring services for a 20 year old alarm system that was tied into my home phone. We dumped our home phones because they are just a waste of money and only use our cell phones these days so the old alarm system didn't work anymore. The old alarm company wanted $700 to put a new cellular pad in the house and it had nowhere near the bells and whistles I get with ADT.

I now have the $59 a month service from ADT and they used all my old door and window detectors which is a very large number that are hardwired in so that is great. Kyle, my sales rep explained all of this to me and he was great through the whole process. Pat, the installer came by today to install the system - he was awesome - knows his stuff inside and out, was pleasant, and efficient. For the $99 I upgraded to cellular, got a motion detector, a camera, another wireless detector for the wine cellar, a lamp switch, and the alarm can be armed and disarmed from one of 4 places:

1) The downstairs keypad
2) The upstairs keypad
3) A key fob - this is great for walking the dog - go out the back door and arm the whole house with a press of a button
4) My cellphone - the ADT Pulse App from the App Store works great. I can see what is going on on the camera, arm the house from NY if I want, set up a vacation schedule so the lamp goes on and off at certain times while I am on vacation.

I needed a new system anyway, and if I think about some of the things we spend money on, an extra $35 a month for great safety, piece of mind, convenience, flexibility, and state of the art technology was an easy decision for me.

ADT has good technology but the real difference maker here is California Security Pro. These things can get complicated and having a great dealer that is first class from the sale through to the install deserves a review like this . Not easily impressed but was today.

Thanks! - Roger S., Oakland, CA
I recently had Kyle, from the San Ramon ADT office, set up my home security system. He did an excellent job of showing me the options, explaining things, and patiently talked with me when I called for help, after the system had been installed. I suppose it had all been explained in the booklet, but I do better at understanding things through a conversation, and he was very willing to take the time I needed. I recommend this company.
Phyllis P., Oakland, CA

Yelp Review
4/25/2016 "I recommend using these guys if you need an alarm system"
I worked with Michael Farabee, and he was very knowledgeable. He gave me good recommendations and theinstallation was quick and painless and very convenient. I recommend using these guys if you need an alarm system. I've had mine for a month plus and it's worked perfectly. I had one false alarm and even that was smooth. - Nicole A., Newark, CA (New Home Owner in San Lorenzo)

4/20/16
"Providing extraordinary customer service."
After 3 years of using Comcast Home security I was ready for a change. I had some equipment issues with the previous service and the Comcast alarm would go off when we were on vacation with either sensors falling off or connection issues with the modems installed. I decided to do some extensive research on other alarm systems and all signs and research pointed to ADT as the solution. I contacted Kyle Madison and setup an appointment for him to review our layout and provide his expertise on what was needed based on my requests. Kyle was, and still is, great to work with and beyond knowledgeable when it came to our security needs. I went with his suggested system which was cost competitive and even offered more sensors then my previous provider. Beyond the sale, the installation of the system was just as great as the upfront service. Both installation technicians were on time, professional, and took the time to walk me through the placement of the security products before final install. After installation was complete they walked me through the use of the system and helped me establish my online account to monitor it too. I highly suggest the mobile app through ADT and the wireless keychain remotes are extremely convenient as well. Thank you so much California Security Pro, Kyle Madison and the installation team for providing extraordinary customer service, a great product and finally a great peace of mind knowing we are secure and monitored by a security focused company!!
Chris K.,San Ramon, CA
4/18/16
"Strongly recommend."
Kyle and team did a great job
They arrived on time ,completed Installation on time and ensure we understood the set up
I strongly recommend Kyle and California security Pro services.
Narendra K.,Pleasanton, CA
4/6/16
"I highly recommend choosing California Security Pro."
We have had great experiences with California Security Pro and specifically with our account manager,Fish Araya. We are a retail chain with 5 stores and 4 warehouses and an office. Of those, we have built in or converted 6 locations with CA Security Pro, and will likely take all 10 over in the future.First off, Fish always picks up the phone and he meets me within 24 hours to review new systems and put in the order. For simple installations, he can do it over the phone which is extremely helpful. Installations are convenient and on my schedule, and always within a few days of placing the order. And the techs this specific ADT provider has are fantastic. I am always totally surprised by how good they are at pulling the wires through walls or running them in the most inconspicuous ways. Even that is completely worth the install costs. Also, the technology is very good in these systems. The keypads are bright and very easy to use, but the best feature is how few wires are required. Sensors are almost always wireless (magnetic contact and motion) and for all but one locations we didn't even need an alarm phone line - ADT provides a cellular connection in our services. Actually, we have been saving $100's of dollars each month by eliminating the land lines.I highly recommend choosing California Security Pro.
Sausalito A.,San Francisco, CA
3/17/16

"Outstanding service."
Brad Lorentzen and California Security Pro provided outstanding service throughout the entire process with our new alarm system. We were extremely satisfied from beginning to end. And most importantly our system is simple to use and has given us a great sense of comfort that our home is protected when we are away.
Kimberly H.,Pleasanton, CA
3/3/16

"Free installation."
Kyle was great in explaining to me what ADT has to offer. Ironically, other Bay Area security companies offer less equipment and services for the same price or a higher price. Kyle was able to offer me a deal which was free installation and a free carbon monoxide detector. Not only did this save me money it offered me with a needed service - carbon monoxide detection. I never felt Kyle was offering something he could not produce or that he was too pushy. I am satisfied with his service and I recommend him.
C D.,Alameda, CA
3/1/16

"Amazing."
Brandon is an amazing rep. Him and his crew were always willing to go beyond my expectation to make sure things were in place. They were punctual, professional, and very easy to deal with. I highly recommended these guys for your home security needs.
Isaac L.,Chicago, IL (New Homeowner Oakland, CA)
2/20/16

"We are so happy."
I had the pleasure of working with Tim Christensen to set up security at our residence after a break in. He explained everything that we needed to know about the ADT security system and was very patient in answering the many questions we had. Didn't feel rushed at all when trying to figure out what bundle would work best for our residence. He made suggestions that made sense and we ended up going with them. We spoke to him on Saturday morning and was able to get security installed on Monday (MLK holiday). Pat who came in to install our security system was also a joy to work with because he was efficient in his work and did an awesome job educating us on our new system and how it worked. I would definitely recommend them because it was a stressful period and they helped to calm us down by educating us about burglaries and how they occur. The security system is great because we can get live feeds of what is happening at our residence, when we are home or away, on our smart phones and other electronic devices. There are also other features that come with our bundle that has helped to eliminate the fear we had initially after the break in.We are so happy with our set up and wished we took precaution before the break in.
Dee O.,Union City, CA
1/31/16

"From start to finish, the whole process was super easy and professional."
All around the experience with California security pro has been great. Dorelle came to our business, showed us our options and helped us figure out what fit our needs. It turns out that when the equipment was installed, we ended up with an even nicer keypad than we had chosen. Pat, our installer, was super fast and knowledgeable. He set us up with the software and login and made sure we had the app downloaded as well. Btw, the app is awesome and is an easy way to turn the alarm on/off if you are away. From start to finish, the whole process was super easy and professional. These guys are great!
larisa p.,San Francisco, CA
1/31/16

"Exceptionally good."
Bill is exceptionally good at what he does, very responsive to customer calls. I am not sure i would have opted for ADT if it weren't for the fact Bill lives in town and is always available when needed and vested in our welfare. ADT system is sleek and user friendly and simple, yet comprehensive to cover all the required bases.
Geetha N.,Napa, CA
1/31/16

"Very pleased so much so I switched my office system to them this year."
A year ago Kyle Madison installed the security systems for my house and rental unit. I have been very very pleased so much so I switched my office system to them this year. He and the people who did the work were very professional and accommodating. The system is much easier to use then the one I had and and has more features at a lower monthly cost. Thank you ADT and Kyle for your professionalism.
Gary LaMusga,The LaMusga Co.
Gary L.,Martinez, CA
1/28/16

"I couldn't be happier with my new system."
I decided to call California Security Pro based on their excellent reviews on yelp. Joseph Abeyta came out to my house and very thoroughly went through me entire home inside and out. He was also able to provided a lot of great tips that I could do myself to make my home more secure too which was a huge help. After that we sat down and went over all the different options and I decided to go with one of the pulse camera systems that I can view and monitor right from my phone. Joseph was very patient in showing me how everything worked and answering all of my questions while never once making me feel pressured. The installer Pat Amtrone showed up the next day and was very clean and professional. The whole process went very smoothly and I couldn't be happier with my new system. I would highly recommend Joseph and Pat if you're looking for a top of the line experience with a top of the line security system!
Armand B.,Clayton, CA
1/24/16

"Affordable for my budget."
I can truly say that out of many customer service experience I have had in my life, this one with Joseph Abeyta was the best. Nothing but good thing to say about Joe. He was professional, knowledgeable and answered all of my questions regarding ADT products with patience. He put together a reasonable package that was easy to understand and was affordable for my budget. As a fist time customer, I am very happy with how it all went.
June K.,Pittsburg, CA
1/18/16

"Very responsive and a true pro."
Brandon provided a security system for my Niece's home in Oakland and we decided to contact Brandon and see what he could do for us. He was very responsive and a true pro. I had shopped around so I had prices from other companies which he matched. There are also coupons from mailers and emails and if you use these you have a better chance to get the best price for your system. Brandon came out to the house the day of the installation and made sure that we were happy with the product and service. I would highly recommend him to our friends. Pat performed the installation and did a fantastic job. He was very neat, cleaned up after himself and worked with us to find the best locations for all the components. Everything worked great and we really like that we can use our IPhone to monitor and arm/disarm the system. So far so good. We are both very pleased with ADT and California Security Pro. Thanks guys!
William B.,Danville, CA
1/13/16

"Definitely recommend."
Bill is extremely friendly , helpful and cares about his customers, had a great experience with him , definitely recommend him for home security systems .. If ur in the east bay and need home security , he's the guy to be contacted.
Saptami C.,Oakland, CA (New Homeowner Richmond,CA)
1/9/16

"Free install, i wasn't without security when I moved in."
Got free install by signing at a trade show in Pleasanton,CA. Kyle Madison made sure my appointment was according to my getting the keys to my new house. He followed up all the time just to make sure I wasn't without security when I moved in. Everything went without a hitch.
Joua V.,Dublin, CA
1/7/16

"Accommodate my urgent need."
After a lot of activity in Danville, we decided to get an alarm. Where do you start? I knew we wanted to be monitored, but had no idea what the cost might be or how to go about it smartly. Our neighborhood has a website we all post info on. I saw that ADT in San Ramon (California Security Pro) was highly recommended with a discount. We had them come out and Joe Abeyta was very professional. He exceeded our expectations, and sold us exacted what we needed, there was no up-sell or pushy constraints. There were good suggestions made regarding security in general, and we are very happy with the service. Joe juggled his schedule to accommodate my urgent need, and Pat Amtrone was our installer. Pat Came the very next day to install, which was fantastic! Even after a full day, Pat took the time to show me how to use the alarm, and helped me set it up on my phone, and my husband's phone. Honestly if you are considering an alarm, I would highly recommend speaking to Joe Abeyta at California Security Pro- ADT dealer.
sonja t.,Danville, CA
12/30/15

"Excellent."
Everyone was excellent, especially Dorelle, who has been extremely helpful. Everything has been running well, and we have had no problems. I would recommend them to anyone in the Bay Area.
Christina R.,Spring, TX (New Homeowner Walnut Creek,CA)
12/15/15

"Felt comfortable with the choices we made."
A special thanks to Brad L for his help with answering all of our questions and ensuring we felt comfortable with the choices we made. He took well over an hour to explain options, tour the home, give us advice on how we can make our house more secure. He stopped by twice now, first to check on how things were going once the installation was complete and second there were break ins in our neighborhood and he was checking in to ensure all was ok. Thanks Brad!
Char S.,San Francisco, CA
12/10/15

"Reliability."
It was a delight working with Brad L. He listened well and was able to help us select the best package for our needs. We had an issue after a couple of weeks the alarm was installed. This was one of the tests of the company and Brad's reliability/accessibility. Brad lined up the tech who installed our alarm that same day and resolved the issue. Today, he just stopped by to see how we're doing (not selling anything). Stellar service. Thanks!!!
Lee S.,Antioch, CA
12/1/15

"Informative and not pushy."
We worked with Brad in trying to see what options worked best for my new home. He was informative and not pushy when it came to evaluating what products we should go with. He setup the installation process and followed up to make sure everything was in working order. We had an issue with one of the motion sensors not triggering initially, but Brad worked through that and had it back up and running in no time.
Howard T.,San Jose, CA
"Highly, highly recommend these guys!!"
Joe Abetya came out to our house and helped us customize a security system for our home. Joe worked his magic to hook us up with an awesome deal and Pat Amatrone showed up the very next day to install our system. Both were very helpful and professional in designing our system along with offering different options that truly fit our needs. We couldn't have had a better experience with these guys!! Very happy with our new security system and the overall experience we had!!
Casey F.,Martinez, CA
2/6/2014

"Would definitely recommend CA Security Pro to anyone looking for home security."


8/27/2013

"The system is easy to use and am very happy."
Recently bought a new home in Walnut Creek and wanted to install an ADT security system. After receiving a recommendation from a friend who has used California Security Pro, I decided to to give them a call. Joffre Bolda from California Security Pro was the representative who sold me the security package for my new home. I had lots of questions and concerns and he addressed them all. After discussing different package deals and price options, Joffre provided me with a package I was very happy with. He made the extra steps to ensure I was able to receive the best deal he could provide at the time. A few days later, an installation technician named Pat installed the system in a few hours. The system is easy to use and am very happy with the service they provided.
Juan A., Walnut Creek, CA


5/31/2013

"Great company and even better technicians!"
I needed a security system and cameras to protect my home, I decided to go with California Security Pro! This company had the best reviews, and they live up to all the positive reviews! I had two technicians do the install of the alarm and camera system. Jesse and Pat, they did a great job! They where on time, clean, and gave a demo that I understood! The technicians also answered all my question, even days later when I had questions. Always are there to answer my calls and emails. Great company and even better technicians! Thanks
S M., Napa, CA

5/31/2013

"California security pro is an amazing company!"
California security pro is an amazing company! This company goes above and beyond, Pat Amatrone was awesome!!! He was on time, gave me a walk through and his opinion on location that would be best for what I needed to cover. He was very organized, knowledgeable and clean on the whole install! I'm not very good when it comes to electronics, but Pat was extremely patient when it came to the demonstration. Thanks Pat for the wonderful experience on getting a top quality alarm system! I would recommend this company to anyone getting an alarm system, you will be nothing but amazed at the quality of service you will receive!!!!!!!!!
E L., Oakland, CA

5/22/2013

"Most importantly, they were dependable."
This firm upgraded our old alarm system (c. 1990) with a new hybrid system that accepts both wired and wireless equipment. They were very professional throughout. Most importantly, they were dependable. Pat Amatrone was our installer and he was very good. He even came out on a Saturday morning to install the final set of equipment. ADT is expensive, but you sort of get what you pay for. We looked into a less expensive alarm monitoring service, but they weren't nearly as responsive as CSP. I would recommend them without hesitation.
T S., San Francisco, CA

3/31/2013

"Kudos to the California Security Pro Team."
As a first time customer with ADT, Jarrett McAllister's professional
attitude and friendly demeanor made the experience acquiring a security
system quick and easy.. Patrick, who installed the system also was professional and polite. Kudos to the California Security Pro team.....................­....Roswita B Woods.
Roswita W., Martinez, CA

3/24/2013

"I am very happy that I went with California Security Pro and highly recommend them."
Jarrett was my security consultant and was excellent. He was on time and did a great job explaining the ADT system and the options available. He provided excellent service and arranged installation for the following day. The process couldn't have gone smoother. Likewise with the installation which was done by Pat. He even showed up early. He was very professional and patient in explaining how to operate the system. The system was installed very quickly without any mess or cleanup. I am very happy that I went with California Security Pro and highly recommend them.
Patrick B., Alameda, CA

3/13/13

"I would recommend this company to all of my friends and family members!!!"
Needed an alarm for my home in Gilroy, Jarrett Mcallister came out and gave us a great deal! Thank you Jarrett.The installer Pat Amatrone arrived on time, put shoe covers on and went over all the equipment that was to be installed. He was very knowledgable and patient with us. He made us feel very comfortable with the alarm system! He even left his phone number if we had any question and we did, he answered both of our calls. Thank you Pat!!! I would recommend this company to all of my friends and family members!!! Great price and best of all GREAT PEOPLE.
Tony A., Gilroy, CA
Angie's List ADT Reviews

We are proud to service Angie's List customers and we thank those who took the time to let others know about us! Angie's List is a membership service that compiles consumer ratings of local service companies and contractors. Take a look at what members are saying about us:
Review Date: January 18, 2016 "E

xcellent job

."
Review Date: August 06, 2014

"On time and professional."
Donald Danner, Oakland, CA
Review Date: March 25, 2014

" No problems and I would recommend."
Provider met with me in my home, priced out the system I wanted. Answered all of my questions and had the system installed in 2 days. Installer was prompt and professional. Trained me on the new system. No problems and I would recommend.
Doug DeVlieger, Emeryville, CA
ADT Reviews: Trustpilot's List

Reviews prove to customers whether or not we put their needs first, our customers speak for us by proudly placing there review on Trustpilot; after all, customers trust other customers and our consumer's reviews say it best! We would like to thank all of our customers who took the time to let eveyone know about their experience with California Securty Pro!
3/18/15
Excellent
California Security Pro did an excellent job in designing and installing a system just right for me. It is convenient to use and I feel very safe!
Judy, Vallejo, CA
1/31/15
Highly recommend California Security Pro
I am very happy I chose California Security Pro for the installation of my new ADT system. They were very knowledge, professional and efficient in all aspects of upgrading my existing hard-wired system, and adding outside and inside cameras. They explained everything and were very pleasant to deal with. I would highly recommend them to friends and neighbors. Patrick and Jesse installed my equipment and they are excellent. I would give them ten stars.
Don Hoffman, Livermore,CA
1/9/15
California Security Pro
Efficient, easy to work with, and responsive - highly recommended
Jake, Oakland, CA
1/23/2014
Excellent!
From the start Jason explained the process and everything was installed exactly the way he said. The installer was great! Efficient and neat, I was concerned I would have to clean up after but that was not the case at all. Jason and Pat both were very helpful through the whole process. Very pleased with your service and just knowing my home is secure now. Thank you so much!
Marie Casares Lemi, Dublin, CA
11/14/2013
We are very satisfied with ADT!
We had a prior positive experience with sales rep, Paul Daly, at our former home following a burglary. When we moved, we called Paul again -- no need to test the market as he and the ADT team had a proven track record with us. The installer did a great job and really invested the time to make sure we knew full capabilities of the system; plus he walked us through setting up the web-account and the IPhone app..
Lee P, Moraga, CA
Other Nearby Counties and Cities Serviced By Pat:
Alameda County

Alameda, CA
Albany, CA
Berkeley, CA
Castro Valley, CA
Dublin, CA
Emeryville, CA
Fremont, CA
Hayward, CA
Livermore, CA
Lorenzo Station, CA
Newark, CA
Oakland, CA
Piedmont, CA
Pleasanton, CA
San Leandro, CA
San Lorenzo, CA
Sunol, CA
Union City, CA
Contra Costa County

Alamo, CA
Antioch, CA
Bay Point, CA
Bethel Island, CA
Blackhawk, CA
Brentwood, CA
Byron, CA
Camino Tassajara, CA
Clayton, CA
Concord, CA
CrocketT, CA
Danville, CA
Diablo, CA
Discovery Bay, CA
East Richmond
Heights, CA
El Cerrito, CA
El Sobrante, CA
Hercules, CA
Kensington, CA
Lafayette, CA
Marsh Creek
Springs, CA
Martinez, CA
Moraga, CA
North Richmond, CA
Oakley, CA
Orinda, CA
Pacheco, CA
Pinole, CA
Pittsburg, CA
Pleasant Hill, CA
Point
Richmond, CA
Port Costa, CA
Richmond, CA
Rodeo, CA
San Pablo, CA
San Ramon, CA
Walnut Creek, CA
Santa Clara County

Campbell, CA
Cupertino, CA
Gilroy, CA
Los Altos, CA
Los Altos Hills, CA
Los Gatos, CA
Loyola, CA
Milpitas, CA
Monte Sereno, CA
Morgan Hill, CA
Mountain View, CA
Palo Alto, CA
San Jose, CA
Santa Clara, CA
Saratoga, CA
Stanford, CA
Sunnyvale, CA