ADT Sherman Oaks-Otis Jackson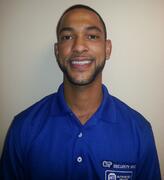 Otis Jackson is your local Security Consultant. Otis is a California native and currently resides in Sherman Oaks and is honored to serve his community by offering "peace of mind". As your local ADT Sherman Oaks security expert, Otis will help you design an ADT Home Alarm Monitored System that fits your needs and budget. He will offer his years of expert advice to ensure the safety of your home, family and business.
Whether you recently just moved into a new home, opened a new business location or experienced a recent burglary in your neighborhood, Otis Jackson is your local ADT Sherman Oaks Security Consultant of choice.
Otis has had several years in the alarm industry and chose to work with a company that cares about his customers just as much as he does. His concern about the safety of the community he lives in can be seen daily through his strong dedication and full understanding of how this business works. Call today to schedule a free in-home security consultation with Otis at 1-800-310-9490.
Otis's Favorite Local Restaurants:
Otis recommends these Local Businesses:
Installation Packages for Sherman Oaks Security Companies:
For Sherman Oaks, CA homeowners, we offer a wide array of ADT monitored security systems to choose from. An ADT wireless security system uses your existing home phone line to send the signal to the ADT central station. If you decided not to have a standard home phone service in your Sherman Oaks, CA home then you would need an ADT cellular security system.
Our newest ADT Pulse system offers you the ability to interact with your mobile device to ARM/DISARM with secure web access as well as receive text and email notifications of alarm and device events.
To get your best deal in Sherman Oaks, CA and save money on all ADT security equipment packages, get ADT coupons.
Otis ADT Customer's 5 Star Yelp Reviews: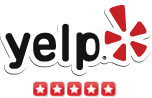 2/7/2017 "

I enjoyed working with this company"
I enjoyed working with this company. I ask a lot of questions, and everyone I dealt with was very patient and accommodating. Otis was my point of contact, he assessed my home, and gave me a fair quote for the installation of my alarm system. After deciding I wanted to move ahead with the service, Ron was the actual person who installed it, and he did a great job - very nice, knowledgeable and, again, patient as I questioned him about the possibility of using motion sensors vs. glass break, placement of smoke detectors, etc. I recommend!
- Matthew J., Los Angeles, CA
....................................................................................................................................................................................................

Yelp Review
9/9/2016 "

great customer service"
Otis is awesome!!! He provided great customer service, gave me the best deal in town and did not pressure any sales on me. I was so impressed that I signed up with his service right away. Daniel was also great. He was professional and fast. He took his time to show me the security system and really hooked me up with the best security system in town. I now feel safe when home and away. Thank you so much Otis and Daniel for everything.
8/15/2016 Yelp Review

"Otis J.

Is the man!

."
Otis J. Is the man! This company really sticks to what they advertise . With so many different ADT dealers it's hard to choose one. I decided to give them a call and I decided to go with Otis & his team because of their professional approach. Not only was he able to come out to my house the same day, he also was able to get me installed the next day. After calling a few different 800 numbers I realized that most of them don't care about anything but making a sale.

I didn't get this feeling from these guys. He went over all the options available and he didn't seem pushy when he was done with his presentation. I told him that I had recently purchased a home and I didn't have extra cash. He gave me very fair & competitive pricing. I decided to go the ADT Pulse route and be able to arm and disarm my system remotely from my smart phone. I also purchased a Ring doorbell for my front door. The tech installed it and I just need my internet up so I can connect it to my wifi. I've had the system for a couple of weeks and so far it's been a GREAT EXPERIENCE ! I will update my review as time goes by. Thank you ADT & Otis.
- Edward G., Los Angeles, CA
.........................................................................................................................................................................
8/4/2016 Yelp Review

"Otis and Angel were awesome."
Very easy experience and pleased with my new system! Otis and Angel were awesome. Very friendly and informative. Thomas installed my system and was very fast.

After I got the system installed, I realized I wanted one additional sensor. Got Otis on the phone with no trouble or hold times, and he had an installer out at my house within 2 days.

Very satisfied, thank you! - Justin P., Los Angeles, CA
.........................................................................................................................................................................
These guys were great from the start. From the receptionist to the installer!! Guys know how to communicate and there costumer service is A1. I am going to have them install a system at moms house.. the peace of mind is priceless...
- Steve O., Inglewood, CA
.........................................................................................................................................................................
6/21/2016
"I am very happy to find this place"
I'm not sure where to start with this review. From the first call to the installation of my alarm system Ive been completely satisfied! I called them because i was about to spend an arm and a leg for an alarm system but i called this company before buying because the wife didn't let me buy from the other ADT dealer. So fast forward, i spoke with Otis and he was very professional from the get go. He offered to come out for FREE and give me a quote . I felt that i didn't need him to come out but I'm glad he did . When he came out he showed up on time and was very nice. Never did i feel pressure to buy and i got wayyyyy more information from him than i did from the other company. He showed me why ADT is the alarm company to go with.

What i love about my alarm system is that i could make sure my garage door is closed. I always have a worry about it because i have all my tools in there. I can CLOSE and OPEN it with my phone, how cool is that?? Lol ADT pulse also allows me to lock and unlock my front door. I definitely recommend Otis and his team for anyone looking for an alarm system. Nobody ever solicited me to leave a review which makes this even more genuine . Shout out to my wife for making me shop around before making a buying decision. Thanks Otis & ADT my family is now safe!
- Z L., Valencia, CA
.........................................................................................................................................................................
5/4/2016
"I am very happy to find this place"
I am very happy to find this place, though during the installation, ADT Pulse system was down and the technician Tommy (Company edit, tech was
Ronnie
) couldn't finish the work. He came back the next day but there was still something wrong with the sensors. Our sales guy
Otis
was very helpful. He answered all my questions with patience during the weekend and helped solved the problems eventually. I feel protected. -
Eva C.
,
Los Angeles, CA
4/25/2016
"Best of all he did not push us"
Great service from the start. Otis Jackson explained everything to my husband and I since we are new to home security. He answered all of our questions and walked us through the whole process. Best of all he did not push us to purchase the most expensive package. ADT was recommended to us by a friend and I am glad we gave them a call. - Lupe V., Oceanside, CA (New Homeowner in Port Hueneme, CA)
4/20/16
"Impressed."
Just signed up with ADT and impressed with the genuine professionalism displayed by Otis and Angel. They know and stand by their product. I appreciated how they did not use the typical fear tactics such as the statistics of the local crimes and recent headlines. Their knowledge of the security system helped us decide to go with them. - rodney v.,South Pasadena, CA (New Homeowner Northridge, CA)
4/23/2016
"We are pleased with the ADT system"
We decided to install a security system in our home after a burglary. Otis, our sales rep, came out to evaluate our needs and give us a quote on an installation to meet our needs. He was very professional, courteous, friendly, and knowledgeable and helped us decide on the best system to meet our needs. He did a walk-through to determine where all the sensors needed to be placed, and took our input about what we would like to have covered. He gave us a quote on costs and did not do a "hard sell" but let us decide (taking a few days) in our own time which we appreciated. Otis has been very responsive both with completing our purchase and being available to answer questions before and after installation. The installation was scheduled in a very timely manner and the installer did a good job. He then instructed us in the use of the system, and answered all questions we had at the time. We are pleased with the ADT system, and the California Security Pro staff, and would recommend them to anyone who would ask.
Barbara M., Walnut, CA
3/10/16

"Very helpful."
California Security Pro was great. Set up an appointment and Otis showed up as scheduled. He was very helpful in explaining all our options without being overly pushy. We ended up moving forward with them and install happened smoothly a couple days later.
Angela S.,Rancho Santa Margarita, CA
3/2/16

"Great deal."
We just had an ADT system installed on our house by California Security Pro and everything is GREAT.
Otis came out to quote me...he was thorough and knew his stuff. A really nice guy. He gave me a great deal. I got quotes from two other companies and Otis beat them both. The great price combined with his exceptional service won me over.The installers were great too. We had to have the installers come out twice because we had a new door installed. Both guys were great and they did not charge me for the second trip! I would not hesitate to use California Security Pros for anything in the future.
Toby B.,Costa Mesa, CA
12/21/15

"listen to our questions and give thorough answers."
We had a great experience with California Security Pro! We first met with Otis and were very impressed by his professionalism as well as the way that he listened and took time to answer all of our questions. He was very helpful and no-pressure... Definitely not the pushy salesman type. Once we signed the contract with him, we had Ron come do the installation. He also was very helpful and willing to listen to our questions and give thorough answers. He went above and beyond to help us find the best way to install the items where we wanted them and was very clean and neat in his installation. He cleaned up after himself and stayed when he was done to ensure that we knew how to use everything. I would definitely recommend this company!
Gina A.,Northridge, Los Angeles, CA
11/22/15

"California Security Pro, truly exceptional."
What a great experience from start to finish. Otis was my sales rep, and tailored a system that fit my needs. Within one week from contacting California Security Pro, my alarm was installed, and it works perfectly. The installation technicians were very skilled, courteous, and professional. They de-installed a recent job attempted by another security firm, that just couldn't get their act together. Now, I have a top notch system (went with the Pulse option including a couple of DSC color touch keypads). System is well engineered, intuitive, and user friendly. My friend, Otis was on top of the project from start to finish. He and the install team were truly exceptional.
Phil G.,Newport Coast, CA
11/18/15

"Super fast and hassle free!"
Excellent service from beginning to end. Otis Jackson and Angel Rodriguez came to our house and offered the service right when we needed it. They are friendly, trustworthy, knowledgeable, and responsible! Installation by Otis Jackson was outstanding! Super fast and hassle free!
You guys rock! Thank you...we are now more secured!
Carol M.,Granada Hills, CA
Angie's List ADT Reviews
We are proud to service Angie's List customers and we thank those who took the time to let others know about us! Angie's List is a membership service that compiles consumer ratings of local service companies and contractors. Take a look at what members are saying about us:
Review Date: September 02, 2015
"

Cal Security Pro is great

."
I added a couple of extra wireless contacts to the online $99 deal. These were reasonably priced. California Security Pro salesman and installer were both great -- knowledgeable and helpful. This was my first security system and I had lots of questions. They were very patient. I can't yet rate the ADT monitoring service as I haven't had the system long enough and I haven't needed ADT to respond to an alarm. But, for installation Cal Security Pro is great.
Debra Shade,Encino, CA
Review Date: August 27, 2015
"Certainly recommend."
I'm completely satisfied with the alarm system and installation. The sales and installation team did an excellent job. I would certainly recommend the company to anyone.
Lawrence Klementowski,Placentia, CA

Review Date: January 13, 2015
"Very Polite."
installed security system alarm, fire protection & cameras.
On time took 3 hrs very polite and explained everything clearly
Dale Powell , San Dimas, CA
Review Date: December 20, 2014
"They were excellent ."
I had shopped around for security systems, and I was interested the most in the Angie's List deal that CA Security Pro offered. The sales guys came and did a fantastic job - they looked around the house to see what we would need (or want), gave us a good deal for pricing. We were not intending to purchase that day, but they gave us such a good deal (based on what I had seen to that point) that we couldn't say no. They were excellent sales reps. We got more than the Angie's List deal offered, but they still gave us a good price for what we were buying (based on their sales rates that they carry around with them). We set up the install, and when that happened, I couldn't have been more impressed with how everything went. The installer came in, put everything in efficiently (and correctly), and thoroughly explained the system to me. He was patient with any questions and did not act like it was a burden to explain the system or any random questions I had. In short, at every level, we have been treated as I think those in customer service should always treat potential (and current) customers. I was very happy to have gone with CA Security Pro and would recommend them to anyone. I think with alarm companies these days, you are going to get a lot of the same services, but what matters to me is that I am treated well. I expect to have a quality security system (which I think I got), but it means something when people are respectful and kind and helpful.
Sarah Cushing , Anaheim, CA
Review Date: November 17, 2014
"Great to deal with a contractor who is customer oriented."
Loved meeting with Otis, the representative! He is nice and honest. He provided a complete explanation about items and cost. There we no hidden fees. I had a bad experience with ADT service technicians in the past, so it was great to deal with a contractor who is customer oriented. The technician was competent, on time, and nice.
Vicki Schiller, Los Angeles, CA
ADT Reviews: Trustpilot's List

Reviews prove to customers whether or not we put their needs first, our customers speak for us by proudly placing there review on Trustpilot; after all, customers trust other customers and our consumer's reviews say it best! We would like to thank all of our customers who took the time to let eveyone know about their experience with California Securty Pro!
3/18/15
Great Experience
California Security Pro made the process of getting ADT installed and configured extremely pleasant and easy. From the initial sales process to the final installation it truly seemed like they valued our happiness and satisfaction with the system. We never felt pressured to purchase any specific package and their sales associate wanted to find the best fit for our specific situation. The installer was extremely friendly and hard working and got everything setup correctly without damaging our house or drilling any unnecessary holes etc. Overall I would highly recommend this company to anyone in the process of evaluating a home security system.
Patrick Greene, Van Nuys, CA
12/28/14
Easy & No Hidden Fees
Everything was simple - from the initial introduction to installation. Best of all, there were no
hidden fees something I had been wary of after hearing so many horror stories.
TIMOTHY CYROL, Van Nuys,CA
Review Date: January 13, 2015
"Very Polite."
installed security system alarm, fire protection & cameras.
On time took 3 hrs very polite and explained everything clearly
Dale Powell , San Dimas, CA
Sherman Oaks Office
California Security Pro


15233 Ventura Blvd, Suite 547




Sherman Oaks, CA 91403




818-435-8700