ADT Monitored Home Security Systems Installed in Fallbrook, CA
For Fallbrook, CA homeowners, we offer a wide array of ADT monitored security systems to choose from. Have a new ADT wireless security system or hard wired security system installed or get upgrades and activate the monitoring to an existing security system. If your home is pre-wired for a security system we can add all the security system equipment and help you with monitoring service.
If you decided not to have standard home phone service in your Fallbrook, CA home, then you would need an ADT cellular security system. Over 80% of the systems we install now communicate to the ADT Central Station via cellular communication.
Our newest ADT Pulse system offers you the ability to interact remotely with your home security system. Use your mobile devices to ARM/DISARM with secure web access as well as receive text and email notifications of alarm and device events.

Remotely check the status of your ADT monitored security system
Text and email of alarm events and emergencies

ADT Pulse dead bolt door locks
Remote lighting control and schedules
ADT Pulse thermostat for comfort, convenience and energy savings.
To get your best deal in Fallbrook, CA on all security equipment packages, get ADT coupons here… or call 1-800-310-9490 to find out about current specials.
ADT Pricing Options in Fallbrook, CA:
5 Star ADT Customer Reviews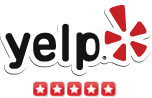 3/23/15



"Installed the security system right away."

We have had a great experience with Fish Araya, the East Bay Manager who came to our house ion a workday evening to discuss a security system for our home. Fish did not try to oversell us on equipment we do not need and even though I wanted more hardware, he assured us that we could always add more equipment at a later date. Meanwhile We are very happy with what we got and the service was prompt . I feel plenty secure now that they installed and explained how it works. They installed the security system right away and showed us how to use it and ran tests and etc. They provide at least a two year guarantee to last the entire time we are under contract (a two year contract) and after that we can renew the contract and I believe the guarantee. The system is very easy to use and we get alerts on our cell phone. I believe we can also unlock the security from our cell phone or a little button device that works like a car lock. If we forget our keys ... we can use the manual code so it is really seamless and i feel very secure both with keeping unwanted people from entering our home without worrying about accidental false alarms. Thank you Fish I highly recommend anyone looking for a security system talk to this man Fish Araya and I can guarantee you will not be disappointed .. also you will get a discount from your insurance company so it really pays to protect yourself. Do not wait to get robbed it is a drag.

Page L.,San Francisco, CA

3/18/15



Great Experience

California Security Pro made the process of getting ADT installed and configured extremely pleasant and easy. From the initial sales process to the final installation it truly seemed like they valued our happiness and satisfaction with the system. We never felt pressured to purchase any specific package and their sales associate wanted to find the best fit for our specific situation. The installer was extremely friendly and hard working and got everything setup correctly without damaging our house or drilling any unnecessary holes etc. Overall I would highly recommend this company to anyone in the process of evaluating a home security system.

Patrick Greene, Van Nuys, CA



3/14/15

"More equipment at an incredibly lower price."

These guys are awesome! They blew away ADT corporate pricing and we got a complete system with far more equipment at an incredibly lower price. Installation was a breeze and so quick. I highly recommend these guys to do a quality job at a great price. Do the comparison against other alarm companies and you'll see. We couldn't be happier with our new system.

Kendyl H.,Thousand Oaks, CA



3/11/15

"These guys are truly awesome."


Otis came out and visited with us shortly after we moved in. He was polite and professional and explained the system extremely well. We were basically sold on the spot and signed up that day. He explained that Ron would be coming out the next week to install and configure the system. Ron came out yesterday and spent about 6 hours getting everything 100% working. We got video cameras etc. so it takes a little bit longer to wire and drill etc. Ron was so cool and knowledgeable. After doing a quick walk-through of our house and showing him where we wanted everything, he got to work and once he finished up, he showed us how the system works and made sure we understood it completely. Overall, I can't recommend these guys more highly. I do not understand why there are any negative reviews on here at all and I believe it must be a review for another ADT provider because these guys rock!

Patrick G.,Los Angeles, CA

3/3/153/11/15


"I would recommend these guys!"

I moved to a new house and wanted to get a security system installed with dedicated monitoring and two-way voice verification. ADT was the answer. Jarrett gave me a good deal and Micah who installed the entire system within a short period of time, was pretty good. I would recommend these guys!

Ilango P.,Santa Clara, CA



Angie's List ADT Reviews

We are proud to service Angie's List customers and we thank those who took the time to let others know about us! Angie's List is a membership service that compiles consumer ratings of local service companies and contractors. Take a look at what members are saying about us:
Review Date: November 17, 2014

"Very happy with this deal!!."

I recently purchased the ADT deal for $99.00. Danny called and made an appointment to come out to my house within a few days. We discussed all my options, and if there was anything I would like to add. He did not attempt to hard sell me, which I very much appreciated. Nothing worse then that. I decided on adding a couple of things, including a lighting timer. After signing the paperwork he proceeded to set up my installation appointment for a future date. For the installation a few weeks later I had Daniel as my installer. He was professional, efficient and knowledgeable . He called before he came to let me know how far out he was and when he would arrive. He explained what he was going to do and then completed the work. After he was finished he showed me the ADT Pulse application for my IPhone and IPad. We went through it and set it up. He also answered all my questions regarding the key pad and installation in detail, and then asked if I had any other questions. He also left his business card in case I needed to call in the future. I would highly recommend this company!! Very professional, efficient and knowledge about their product. Very happy with this deal!!

Therese Coming, Riverside, CA
ADT Reviews: Trustpilot's List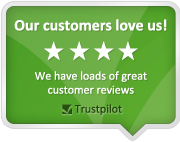 Reviews prove to customers whether or not we put their needs first, our customers speak for us by proudly placing there review on Trustpilot; after all, customers trust other customers and our consumer's reviews say it best! We would like to thank all of our customers who took the time to let eveyone know about their experience with California Securty Pro!
2/5/15
Fast, reliable and always reachable
was more than 100% satisfied. Customer service was great, always reachable to reschedule my installation time. And my installation tech Ron Loetz was punctual, knowledgeable, got the job done quickly and took his time to explain how everything works. And most importantly, he was personable and professional. I absolutely would recommend you guys!
Jessie Lopez, Los Angeles
Surrounding Cities near Fallbrook, CA
San Diego County Cities we Service

Alpine, CA
Borrego Springs, CA
Carlsbad, CA
Spring Valley, CA
Coronado, CA
Del Mar, CA
El Cajon, CA
Encinitas, CA
Escondido, CA
Fallbrook, CA
Imperial Beach, CA
LA Jolla, CA
La Mesa, CA
Lemon Grove, CA
National City, CA
Oceanside, CA
Poway, CA

Ramona, CA
Rancho San Diego, CA
Rancho Santa FE, CA
San Diego, CA
San Marcos, CA
Santee, CA
Solano Beach, CA
Vista, CA
Here are the Other California Counties were Service:
Call 1-800-310-9490