When choosing the best home security solution for your home and family, often the most important decision will be who you decide to install your security system. The Security Consultant who walks your home with you and helps you design the right home security system is often the key to you understanding your security options. Too many homeowners order a system over the phone and never truly understand what all their options are. Unfortunately, some order a cookie cutter alarm system shipped in a box. When it comes to protecting your family, we understand our customers want a professionally installed, reliable and uncompromising home security system.
After looking at all their options, the majority of homeowners decide to go with the most trusted security monitoring company, ADT Security. ADT has been providing home security for over 140 years and is without question the number one home security monitoring company in America. If you desire superior security monitoring, ADT is your trusted choice.
When it comes to understanding your ADT home security system options in Winters, CA schedule a free home security evaluation with a Security Consultant from California Security Pro. California Security Pro, your local Authorized ADT Dealer, is among the highest customer rated security installation companies in California. We will provide you with the finest customer service in the security industry and help you custom design a home security system that meets your needs and budget.
ADT's Total Security Home Security System Platform
Being the leader in the home security industry, ADT continues to revolutionize security monitoring and the products we offer you. Several years ago,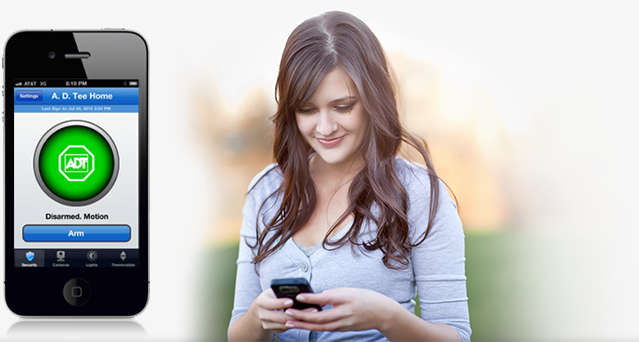 ADT Pulse
was introduced which gives homeowners the ability to remotely interact with their security system from their mobile devices. From virtually anywhere, you can check the status of your security system, get text and email alerts of emergencies and remotely arm or disarm your security system all from your mobile devices via an Internet connection. Millions of customers are now enjoying ADT Pulse Interactive Services. However, Pulse has become far more.
ADT is now leading the industry in providing
home automation
that integrates with your security system. We are seeing between 20-30% of our customers now adding cameras, automated door locks and garage door control, lighting
and
energy management with lamp modules, light switches and thermostats. These products are changing the way we interact with our homes and our customers absolutely love all the benefits being added to their lifestyle. But there's more...
ADT wanted to take it a step further and create a platform that our customers will use to integrate with other top home automation products. ADT partnered with Honeywell and iControl to create an exclusive product called ADT Total Security or "TS". Honeywell is manufacturing the hardware and security devices and iControl is providing the software and
ADT Pulse Apps
. With "TS", ADT is once again revolutionizing the security industry and this is why more Americans are having it installed in their homes than any other system available today. It's definitely your best choice for home security.
Why is the ADT Total Security Platform Your Best Choice?
Because ADT created the Total Security solution to be a platform that will be used to not only provide you with the finest life safety and security solution but also be used to manage and control other top home automation products currently being used and developed. Because ADT is the recognized leader in the industry and has over seven million customers, many companies are partnering with ADT to create home management products Americans will come to enjoy.
It is estimated that by 2020, the average American home will have at least five smart home or automation devices. One example of that is the millions of keyless, automated door locks being installed throughout the US. Super popular! ADT partnered with Kwikset to provide
automated door locks
and now Schlage automatic door locks can be integrated with ADT Pulse Total Security. ADT recently partnered with Nest. Besides installing an ADT Pulse thermostat, your other option will be to integrate your Nest thermostat to ADT's Total Security Platform. With automated climate control you will experience both comfort and energy management design to save you money!
So why ADT? Because who wants 10 more home automation apps on your mobile device when you can have just one to manage them all. The
ADT Pulse Total Security Platform
now manages the following:
It is amazing having all these home devices being managed by one platform and controlled by you on your mobile device from one App. With Pulse you will also have a personalized web portal to customize and manage your security system, home automation and system users. It makes managing your home simple.
Call us today to schedule a
free home security review.
One of our Security Consultants will come to your home to go over all your options. Call now 1-800-310-9490.
I Just Need a Basic ADT Home Alarm System.... No Problem
Although 80% of our customers are now getting an ADT Pulse system installed, some homeowners are on a tight budget and just need a standard alarm system. We offer a wide range of monitoring service options and can provide you with a free* home security system with monitoring for an initial installation cost of only $99-$199 depending on which option you choose. Follow us on Google+ for updates on current specials.
We would love to help you protect your home and family. For more information on options for home security systems in Winters, CA call 1-800-310-9490 today.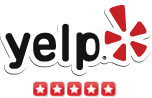 Yelp Review
6/29/2018 "Professional, polite and knowledgeable"
I just want to thank the tech Lee Tran for the excellent job he did installing my ADT system. He was very professional, polite and knew what he was doing, He did a great job of removing the old system that the previous owners had and installing the new one. He realize we couldn't go with cellular in our area, because the signal was dropping off to much and hard wire our system, which of course save us money. He was very good at explaining everything. Also the customer service rep Leslie Caceres was of great help correcting things and getting me answers about questions I had and scheduling a quick appointment that sent Lee out. And Don the sales rep was nice and helpful when looking over what we needed. Thank you all, Ray.
- Ray M. Folsom, CA
....................................................................................................................................................................................................
9/22/15

"We love how we can activate it on our smart phone,very pleased."
We are very pleased with our experience with Brad, our sales rep for ADT home alarm system. He was extremely professional, clear and thorough. He even followed up with us after the installation to make sure we were comfortable with our system-- he was kind enough to help with hauling my groceries into the house when he stopped by! The system is working great-- we love how we can activate it on our smart phone.
Sunny K.,Sacramento, CA
5/8/15

"Provided outstanding customer service."
After a horrid week of vandalism and theft, we decided it was finally time to bite the bullet and put in a security system. I asked around at work for recommendations and the overall consensus seemed to be that ADT was the company to go with. I ended up picking California Security Pro after reading numerous glowing reviews about their service on Yelp. After dealing with them, I can see why they have high marks. They were able to schedule an at home appointment the next business day and were willing to work around our work schedule so that we didn't have to take time off. Greg, the consultant, was courteous and I liked that he wasn't pushy. Our installer/technician, Jeremy, was absolutely fantastic. He was friendly, knowledgeable and really went above and beyond to meet our security needs and provided outstanding customer service. Even my boyfriend commented on how professional he was and he's the type usually to not take notice of things like that. Thank you CA Security Pro and Jeremy for making this security system purchase/set-up process so effortless. With so many companies offering security services in the area, it's nice to see one that stands out by offering great customer service. If you are looking to secure your home, I highly recommend that you go with CA Security Pro.
Ally G.,Sacramento, CA
4/3/15

"I'm highly satisfied with my decision."
This week I reached out to Adriana Harris to help my family with getting a security system for our home! Not only did she take complete care of us, but she gave me an incredible deal that was affordable for my family and our needs.I was even able to have a technician at our home within two days.Our technicianJeremy was also a great help,he was friendly and installed in a timely manner. I'm highly satisfied with my decision to go with ADT to protect my home but I'm even more grateful I chose Adriana to be my direct representative.I'll definitely be recommending Adriana and California security pro to family and friends in the near future!
Wendy Y.,Natomas, Sacramento, CA

4/2/15

"Treated our home with the care."
We had a great experience using California Security Pro. Our realtor Reese Punter recommend CSP for our new home and we are happy he did, Jory gave us a great deal on a ADT Security system and the Technician Jeremy Lorenzo was friendly and professional, he took great care to ensure we had the sensors placed appropriately so our pets did not trip the alarm. Jeremy treated our home with the care he would as if it were his own home. We happily recommend using CSP for your home security needs.
Bryan J.,Sacramento, CA

2/16/15

"If you go with California Security Pro you will have nothing to worry about!"
I had quite the saga getting an alarm system installed and these guys were the ones who finally made it work! I had purchased a DIY install alarm system from another company and when I went to install it I realized that the door sensor would not work on my weirdly recessed front door (which is metal so doesn't allow for a special recessed door sensor either). I had to send that system back, and wanting to get an alarm in my new home installed asap I picked up a flier from my mailbox and called the ADT dealer on it (without doing any research, BIG mistake). The company I had chosen led me to believe that installing the system would be almost free, yet when the installer came out he tried to charge me $1300. I bargained him down to about $1100 and let him install it. After the fact I looked up that company on yelp. They had the most terrible reviews I have ever seen. But then I noticed that California Security Pro had great reviews so I called and talked to Jarrett just to compare and get a sense of whether or not I actually had been ripped off by the other company. He told me that they could install the same system that I had just paid $1,100 for for $350, including low profile window sensors (the ones the other company had installed were so massive I was afraid the custom blinds we had ordered weren't going to work on our windows when they arrived). Since this was in the first 3 days of my original install I was able to get a full refund from the other company and Jarrett was very helpful in making sure that everything got switched over smoothly with ADT since we were jumping from one dealer to another. He even met me near my office the same day I called him so that I could sign paperwork and get the process rolling as quickly as possible. Jeremy came out and installed the system as soon as we had the previous system removed and did a great job. He was the complete opposite of the pushy salesman type who had installed the previous system. He was knowledgeable, friendly, didn't try to sell us more equipment, and even made it so that we could vent a couple of our windows with the alarm on without charging extra for it. The only downside of ADT in my opinion is that there is such a range of dealers that it is hard to know if you are working with a good business or not but if you go with California Security Pro you will have nothing to worry about!
Brenna J.,Sacramento, CA

2/7/15

"Favorite tech guy, Jeremy worked with great sense of humor and professionalism."
Bought another house....brought our ADT with us. Our favorite tech guy, Jeremy, showed up and just shook his head, amused. Deja vu. A mere 15 months later and he's installing the second system for us, but in a bigger house with even more construction chaos going on. Plus, this time there were TWO wildly barking little dogs wearing sweaters. I was still covered head-to-toe in paint and sawdust. He even worked around the even surlier wave cable guy. Did it with a great sense of humor and professionalism.
Laurel F.,Sacramento, CA

1/15/15

"Can't thank Jarrett and Jeremy enough, I highly recommend this authorized dealer."
I highly recommend this authorized dealer. Jarrett and Jeremy provided us not only professional service but such a sense of security. Jarrett gave us the best deal with no haggling and no issues. We had a horrible experience with another authorized dealer, in which the representative was completely unprofessional, possibly mentally unstable and made us feel incredibly unsafe in our new home. Jarrett answered all of my questions and was very sympathetic to our previous experience. Jeremy (the installer) was very gracious and professional. Extremely helpful in understanding the system and overall made us feel safe again and taken care of. They even followed up with a phone call to make sure everything was running properly. I can't thank Jarrett and Jeremy enough for coming through for us and re-establishing my faith in ADT. Thank you, thank you both for the comfort you have provided my husband and I! :)
Farrah R.,Sacramento, CA

Here are the California Counties we serve: