ADT SECURITY CONSULTANT FOR Walnut Creek and Pleasant Hill – DORELLE KEMP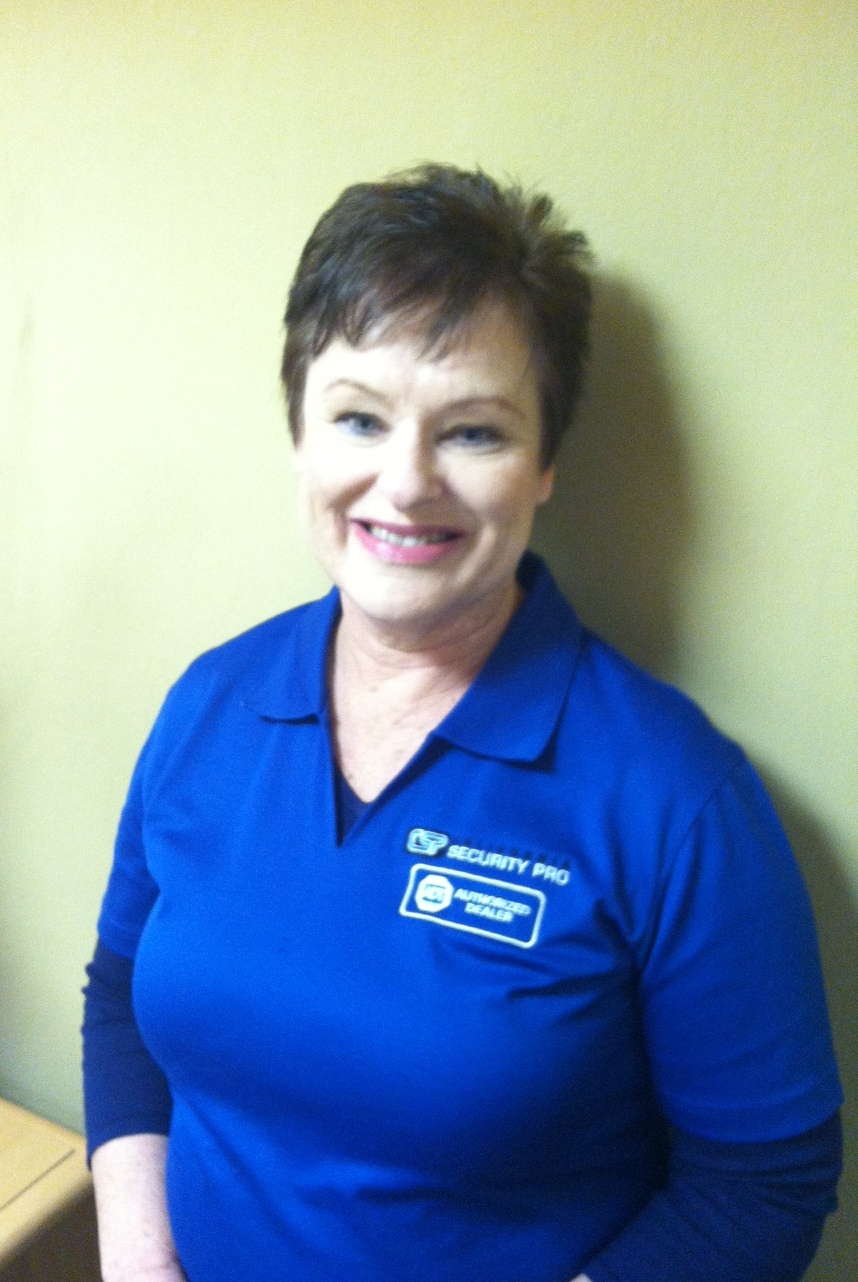 Dorelle Kemp is your local Walnut Creek and Pleasant Hill Security Consultant and has lived in the Walnut Creek area since 1993 and raised her family in Lafayette.
Dorelle has enjoyed protecting families since 2012, when she began working in the security industry for California Security Pro. Prior to that Dorelle enjoyed a successful career in the telecommunications industry where she designed and project managed large complex installations for many fortune 500 companies.
Dorelle will help you design a monitored ADT Home Security System that fits your needs and budget, as well as offer expert advice and safety tips to ensure the security of your home, family or business. Due to her personal and professional integrity, compassion, excellent customer service skills, friendly disposition and attention to detail you are sure to have a positive experience, resulting in the highest quality system that you can afford.
Call 1-800-310-9490 today to schedule a free in-home security consultation with Dorelle.
Dorelle Kemp Recommends these Local Restaurants:
Miraku, 2131 N Broadway, Walnut Creek, CA 94596 (925) 932-1112
Tender Greens, 1352 Locust Street, Walnut Creek, CA 94596 (925) 937-5100
Lottie's Creamery, 1414 N Main St, Walnut Creek, CA 94596 (925) 472-0723
Jacks Restaurant and Bar, 60 Crescent Dr, Pleasant Hill, CA 94523 (925) 849-6195
Dorelle Kemp's ADT Customer's 5 Star Yelp Reviews: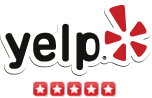 California Security Pro did a great job upgrading and getting my old system online. They made the process very easy. The representative, Dorelle was very friendly, organized, and gave me a lot of great advice. She spent a lot of time consulting with me and was very patient answering my questions and listening to my concerns. Followup communication after the initial consultation appointment was top notch as well. Pat handled the installation...very fast, professional, friendly, and efficient. It was a pleasure working with these people. Thank you!
Sales Rep Dorelle came to a property that I own and thinking about renting out. She was awesome with her delivery and was patient as I had many questions about the security system. Some presentations for me are a bit to status quo and I felt this was a saleswoman who had compassion for the customer and was a great listener. So, wherever you are Dorelle Thanks for a job well done. My every need was satisfied and the price was conveniently negotiated.
- Greg E., Oakland, CA
....................................................................................................................................................................................................................................
Yelp Review
5/25/2017 "go with ADT"
We recently installed a new ADT home alarm system through CA Security Pro. Dorelle came to our home and did a detailed inspection and recommended the equipment needed to meet our objectives. She didn't try to pressure us into products we didn't need and was extremely helpful and professional. A pleasure to do business with. Pat, the technician who installed our system the next day was outstanding. After all the sensors were in place he spent time walking through all the monitors, features and web app. Before leaving he provided his cell phone number and encouraged us to call with any questions. His professionalism and expertise certainly set him apart. The whole process was seamless from beginning to end with no surprises. A good company with great people.
- Susan C., Walnut Creek and Pleasant Hill, CA
....................................................................................................................................................................................................
Our experience of shopping for and installing a security system has been superb much thanks to Dorelle and Carl. Dorelle was knowledgeable, professional and super friendly. She was thorough and organized during the initial consultation. She was patient with the many questions I had. The installation took place as scheduled. Carl did an excellent job with the installation. He was meticulous, professional, knowledgeable, and understanding. Following installation, I received a nice follow up text from Dorelle. Both Dorelle and Carl have provided me with their direct lines. Should there be any problems with the system I know I would be well taken care of. Ask for Dorelle and Carl!
Leo C., San Diego, CA (new homeowner in Walnut Creek and Pleasant Hill)
Dorelle Kemp is fantastic! Whatever you do, ask for her during your next consultation and security review/install. She's responsive, kind, and most importantly, listens to the needs of her clients. I was super impressed with Dorelle's customer service and professionalism and highly recommend her. She's the best and will tell it to you straight. No gimmicks or salesmanship techniques. Just a normal discussion with a great person. Call her!
Jonathan N., Pleasant Hill, CA (installer Pat)
Having had a negative experience with a competitor, we were leery of the whole security business. Dorelle was incredibly responsive, friendly, and really took her time explaining what she recommended and why. It's clear that she's passionate about home security, and ensuring that her customers are EXTREMELY well taken care of.

The positive experience continued when Pat came to install our system. Never have I met a more professional, patient, and knowledgeable installer. In all cases he went above and beyond, and truly made us feel like the system was being installed correctly the first time. He walked us thru using our system and we haven't had any issues sense.

If you're in the market for a security system, contact California Security Pro, you won't be disappointed.
Morgan K., Pleasant Hill, CA

5/2/2016 Dorelle was knowledgeable and efficient
4/5/16
"Efficient, patient and easy to work."
Great service and customer-friendly attitude. Our go-getter rep Dorelle patiently explained the products and gave us some good honest tips about home safety, without over-selling anything. She walked us through different options and answered our dozens of questions. What's more, she was more than willing to come back to our house a few times and spend the time with us to make sure we got it right. Our tech Carl was efficient, patient and easy to work with. I researched other comparable home security companies and pricing, and in the end went with ADT and CSP because I now have know I can call Dorelle anytime for assistance and she will be on it. She cares about doing a good job and about her relationship with customers, and it shows.
Elaine G.,Mountain View, CA
3/5/16

"Friendly and sold us a good product."
Happy with our service and installation by Hector, who was really helpful in explaining the system and guiding us through setup. Dorelle was friendly and sold us a good product. One thing to remember if you're a P Hill resident is that you must pay a $60 fee to the PHPD to ensure they will respond to your alarm if it is activated and must renew yearly. This wasn't revealed until the end, but wasn't a deal-breaker. All in all, good service and happy with the product.
Jady N.,Pleasant Hill, CA
1/31/16

"Would highly recommend."
My husband and I recently purchased a new home in Walnut Creek and Pleasant Hill. Security was one of the first things we considered adding at the new property. Dorelle with California Security Pro stopped by the house multiple times to discuss, knowing full well we were receiving lots of ads in mail for home security systems, since we had arrived. I like persistence and the fact that Dorelle made multiple attempts to sell to us, and each time she stopped by personally, was something that impressed me, as I like people (and companies) who work hard for your business. Dorelle and my husband finally connected over a kitchen table chat one late afternoon. Dorelle was friendly, personable, most importantly knowledgeable about right-sizing our security system for our home, and made sure we understood all the technologies, service packages, etc...before making decisions on how big or small we wanted to go. In the end Dorelle and CSP were able to work within my budget. On the day of the install, the installer Jesse arrived on time, was professional, courteous, did clean work, and made sure he didn't leave the home until we understood everything about the operation and functionality of our new ADT system. We were very pleased with service provided by both Dorelle and Jesse and would highly recommend them to anyone searching for a home security solution. Thank you, Miwa and Steve
Miwa Y.Walnut Creek and Pleasant Hill, CA
1/31/16

"From start to finish, the whole process was super easy and professional."
All around the experience with California security pro has been great. Dorelle came to our business, showed us our options and helped us figure out what fit our needs. It turns out that when the equipment was installed, we ended up with an even nicer keypad than we had chosen. Pat, our installer, was super fast and knowledgeable. He set us up with the software and login and made sure we had the app downloaded as well. Btw, the app is awesome and is an easy way to turn the alarm on/off if you are away. From start to finish, the whole process was super easy and professional. These guys are great!
larisa p.,San Francisco, CA
1/12/16

"Prices were the best compared to about 6 other vendors."
As a new home owner needing an immediate security system and after being delayed on the installation by the security division of Comcast for over a month, I was very lucky when Dorelle contacted us. Her whole professionalism, great attitude, knowledge and prompt response made us buy the ADT system without a doubt. Dorelle answered all of our questions and walked us through the whole process on how everything works. I must say that her prices were the best compared to about 6 other vendors for ADT Sec. Systems that, for the amount of devices we had installed, her prices were amazing by far!. And forgot to say that she comes right to your door instead of sending flyers/pamphlets like the rest.
Also Pat and Kyle from the tech. Dept.,were very professional, knowledgeable and quick in installing/checking the proper function of the whole system. Thanks to this great team of people me and my family feel safe now and happy to have chosen them instead of anybody else. I highly recommend this company over others.
Florencia G.,Walnut Creek and Pleasant Hill, CA
1/12/16

"Zero problems."
We worked with Dorelle Kemp to design an alarm system for our Berkeley home. I completely recommend her without reservation. She was informative, patient, not pushy, helpful and kind. The system was installed as planned and very professionally. We have zero problems with the ADT system and highly recommend it. I feel WAY safer and happy in my home. Excellent customer service all around.
Maggi K.,Berkeley, CA
12/30/15

"Excellent."
Everyone was excellent, especially Dorelle, who has been extremely helpful. Everything has been running well, and we have had no problems. I would recommend them to anyone in the Bay Area.
Christina R.,Spring, TX (New Homeowner Walnut Creek and Pleasant Hill,CA)
12/29/15

"Made us feel comfortable enough to sign up."
Had just moved into our new house when Dorelle came around and introduced herself. She was very friendly and informative and not the least bit pushy like some outfits trying to sell you stuff the minute you set foot in the neighborhood. I made an appointment with her for the following week and she arrived promptly. Dorelle is very friendly and keeps things light, no heavy sales pitch at all .She explained the product and all the features we had options to get. She even offered to throw in a few extras but still did not pressure us to make a decision at the appointment. This made us feel comfortable enough to sign up and so we made an appointment for Carl to install the new equipment.On the day of the installation Dorelle kept us informed and called us before the arrival time to say that Carl had been held up at another appointment and gave us a more accurate time that he would be there. When Carl arrived he apologized for the delay and quickly went to work getting the new equipment installed. He then carefully went through all of the instructions on how to use the system. I am very low tech and he made things easy to understand. We have not had any issues since the installation and the billing process has been smooth as well. Thank you Dorelle and Carl for helping us check one important thing off of our move-in list!
Diana P.,Walnut Creek and Pleasant Hill, CA
12/27/15

"Best option for alarm systems."
Dorelle defines the meaning of excellent customer service. Professional, friendly, punctual and most importantly thorough in explaining the product and service. Dorelle followed through even after the installation of the alarm system to answer any questions and sort any issues. California Security Pro is the best option for alarm systems and I highly recommend you request to work with Dorelle!
Despina G.,ASTORIA, NY (New Homeowner Walnut Creek and Pleasant Hill,CA)
"Spectacular from beginning to end."
The service here is amazing. Dorelle and Hector have been very spectacular from beginning to end. Both are very knowledgeable with their products, follow through and training. We had our system installed about a month ago. It took about 2 hrs because our old security system had to be taken out which is pretty good timing considering within that time frame, Hector took the time to educate us about the system and it's functionality and our options to add to it in the future. Dorelle their sales rep. was also present during the installation to ensure everything went smoothly and to answer any additional questions we had. The follow up from Dorelle, Hector and their back office has been very efficient. We have peace of mind having this alarmed installed and knowing they have very efficient and knowledgeable we can depend on.
Angie T.,Walnut Creek and Pleasant Hill, CA




7/11/2013

the installation of the system was completed in a short time frame, and the installer explained the system so that we could both understand it. The sales rep followed up to check if all went ok, and that we could add on extras down the road. we are completely satisfied with the system and would recommend it and California security pro to anyone.
William S., Lafayette, CA
4/12/2013

"Salesperson Dorelle was great!"
We recently had an alarm system installed to our new house by California Security Pro. Our salesperson Dorelle was great! We met her in the neighborhood and decided to go with her due to her professionalism. She was very knowledgeable and answered to all our questions very patiently. She gave us plenty of time to shop around and wasn't pushy at all. She was able to set up the installation very fast and did a few follow-ups to make sure everything is fine. We are extremely happy with Dorelle and highly recommend her.
Sue S., San Ramon, CA

1/14/2013

" Dorelle was very thoughtful"
Our experience with CSP was very positive. The sales and technical staff were very knowledgeable and professional - Kyle was especially focused on making sure our wants were met within our budget which was important to us. Micah, who installed our security system, was very professional, efficient and helpful throughout the process. He was quick to install yet took the time to explain and demonstrate his answers to my questions. Dorelle was very thoughtful - she brought our baby a balloon. Overall we were very pleased with the San Ramon CSP.
Michelle P., San Ramon, CA
Customer Testimonials
April 7,2016
"Excellent Service."
I recently had California Security Pro service to install ADT at my house. The service consultant Dorelle Kemp and technician Micah provided outstanding service and it is very impressive that Dorelle is very professional and honest in meeting our needs in selecting the right service. Micah is very good and efficient to compete the installation. I will highly recommend their service!

Mable Lee, South San Francisco CA


Sept 09, 2015
"5 stars."
I gave you 5 stars and added the following comment. Unfortunately I don't have a facebook account so couldn't get it filed.If you have another way around joining FB, which I don't want please use the following: We had the pleasure of meeting Dorelle Kemp with ADT Security Services. While she did an excellent job of explaining the various options of her firms system her real value came when a miscommunication within her firm almost derailed our going with ADT. due to her persistence and understanding she kept everything in check and was able to get our home set up on time and within budget. There are many options for support at ADT but i would highly recommend her to any of our friends looking for an old fashioned customer service approach. She did what she said and made our job easy.
Pat Moultrup, Los Gatos,CA
Angie's List ADT Reviews

We are proud to service Angie's List customers and we thank those who took the time to let others know about us! Angie's List is a membership service that compiles consumer ratings of local service companies and contractors. Take a look at what members are saying about us:
Review Date: October 16, 2015 "Wonderful experience on many levels."
Review Date: October 16, 2015
"Excellent."