Kyle has lived in San Ramon for the past 12 years. Kyle's focus is to assist victims of crime and also to create an awareness of burglaries that occur in his community. As your local ADT San Ramon security expert, Kyle will help you design an ADT Home Alarm Monitored System that fits your needs and budget. He will offer expert advice to ensure the safety of your home, family and business.
Whether you recently just moved into a new home, opened a new business location or experienced a recent burglary in your neighborhood, Kyle Madison is your local ADT San Ramon Security Consultant of choice. He will share his knowledge and safety tips to help keep you and your family safe. Call today to schedule a free in-home security consultation with Kyle at 1-800-310-9490.
These guys are great. Kyle came by on time, explained all the options clearly, got me the best deal, and processed all the paperwork smoothly. The installer came on time, set everything up in the amount of time predicted, gave us a demo, and explained everything to us. No hitches, no surprises. I highly recommend them. - James T., San Francisco, CA
"Providing extraordinary customer service."
After 3 years of using Comcast Home security I was ready for a change. I had some equipment issues with the previous service and the Comcast alarm would go off when we were on vacation with either sensors falling off or connection issues with the modems installed. I decided to do some extensive research on other alarm systems and all signs and research pointed to ADT as the solution. I contacted Kyle Madison and setup an appointment for him to review our layout and provide his expertise on what was needed based on my requests. Kyle was, and still is, great to work with and beyond knowledgeable when it came to our security needs. I went with his suggested system which was cost competitive and even offered more sensors then my previous provider. Beyond the sale, the installation of the system was just as great as the upfront service. Both installation technicians were on time, professional, and took the time to walk me through the placement of the security products before final install. After installation was complete they walked me through the use of the system and helped me establish my online account to monitor it too. I highly suggest the mobile app through ADT and the wireless keychain remotes are extremely convenient as well. Thank you so much California Security Pro, Kyle Madison and the installation team for providing extraordinary customer service, a great product and finally a great peace of mind knowing we are secure and monitored by a security focused company!!
Chris K.,San Ramon, CA
4/19/16
"Courteous and professional."
The folks at California Security Pros (ADT alarms) are wonderful!! Kyle Madison, our sales agent gave us all of the pertinent information we needed to have for our new alarm to be installed, and was very courteous and professional. Because we live in the Sacramento area, he was able to provide an excellent installer to take care of our needs. There is no doubt that I would refer anyone looking for an alarm for their house to see the folks at CSP, and to talk with Kyle.
Robert C.,Arden-Arcade, Sacramento, CA (New Homeonwer Fair Oaks,CA)
4/19/16
"Outstanding."
service was top notch; Kyle was outstanding - he really cares about customer care and follow up. best alarm experience we have had.
Alistaur L,Burlingame, CA (New Homeowner Hillsborough,CA)
4/18/16
"My own personal security consultant!"
I have been receiving offers to come back to ADT for awhile but it wasn't until I met Kyle Madson that I got serious about returning to ADT and California Security Pros. Kyle took the time to educate me on the value of his company and their service and I felt like I now have someone I can call and get my questions answered and not a faceless call center I was dealing with before. Kyle set me up with the newest technology in security systems. His installer William was actually early and went through everything with me and my husband so we knew exactly how to use the system and was very patient with two low tech seniors. I think the important thing is not only do I feel more secure in our home (the old system didn't have a "STAY" feature where I can have the system armed while I'm in the house and turn off the motion sensor while my husband's out of town) but I can call Kyle. I have my own personal security consultant! Thank you Kyle and William!
Rise T.,Concord, CA(New Homeowner Pleasant Hill, CA)
4/18/16
"Strongly recommend."
Kyle and team did a great job
They arrived on time ,completed Installation on time and ensure we understood the set up
I strongly recommend Kyle and California security Pro services.
Narendra K.,Pleasanton, CA
3/23/16
"Best system to fit our needs and budget."
We recently decided to activate and upgrade an already-existing hard-wired security system which had not been used for years. Kyle came out and was extremely helpful, patient, honest, professional, and knowledgeable. He explained several options and was very thorough in explaining all the pros and cons of each. Kyle made it easy for us to obtain the best system to fit our needs and budget. Hector came out ASAP to install the system. He was very clean and neat in his work. He arrived on time and was very efficient and thorough. He gave us a great, easy to understand tutorial before he left to insure we understood exactly how to use our system. We feel very well protected and look forward to a great relationship with this great local security company.
Dextra C.,Danville, CA
3/22/16
"Took great care of me."
Forget all the mailers you get in the mail, just contact these guys. Ask for Kyle Madison, their star salesman. He is so honest and upfront, he will tell you exactly what you need to protect your home and give you a great deal. No inflated pricing and then discounting, no haggling, no unnecessary equipment, no BS period. And these guys are local, not sitting somewhere in the midwest like those coupon mailer guys. Their installation guys are awesome too, very professional and friendly. Micah came over and set up 16 sensors at my home in under 45 minutes.I loved working with these guys, everybody including the folks who pick up the phone in the office, are so nice. I will definitely recommend them. Special shout out to Kyle, he was a pleasure to work with and took great care of me. These guys made my alarm shopping experience stress free
Sohan K.,Pleasanton, CA
3/18/16
"Huge peace of mind."
Kyle took great care of us, going through the details thoroughly when we were looking into getting ADT, followed up diligently without hounding us, and made sure we had everything we needed. He even hand delivered stickers and signs when they didn't arrive as soon as we had hoped. The installation was quick and easy, and our installer, Hector, was very professional and friendly. We've had one "false alarm" when I accidentally pressed the panic button, and ADT called immediately to check in. Everything has worked exactly as it's supposed to and after about two months of having our security system I can say that we are extremely happy! It brings us huge peace of mind. Thanks, Kyle!
Alicia W.,Danville, CA
3/12/16

"G

reat advice

,

Kyle by far the best ADT rep

."
Kyle by far the best ADT rep I've talked too for a long time. he came over to my place short notice and provided great service and great advice for my alarm setup. quick turn around and got my alarm installed done asap with no pressure at all. 5 stars all the way
Arnold R..Hayward, CA
3/8/16

"Highly recommend."
My husband and I approached Kyle Madison at the Home & Garden show at the Alameda County Fairgrounds last month. He was friendly, informative and very helpful in answering all our questions. We were already thinking of purchasing a home security system and Kyle made our decision to buy the ADT system easy. We received all the equipment (Cameras, sensors, motion detectors) and installation at an unbelievable price. The installer, Micah, communicated with us prior to installation and was awesome in explaining the entire system. Before he left, Micah made sure we knew how to use the system and had our phone app and computer set up. I highly recommend folks give Kyle a call and have your system installed.
Ruth G.,Fremont, CA
3/3/16

"Free installation."
Kyle was great in explaining to me what ADT has to offer. Ironically, other Bay Area security companies offer less equipment and services for the same price or a higher price. Kyle was able to offer me a deal which was free installation and a free carbon monoxide detector. Not only did this save me money it offered me with a needed service - carbon monoxide detection. I never felt Kyle was offering something he could not produce or that he was too pushy. I am satisfied with his service and I recommend him.
C D.,Alameda, CA
2/12/16

"Recommend!"
Kyle Madison came out on late notice and did a thorough and professional job installing our system. Recommend!
Jenna G.,Brooklyn, NY
2/1/16

"Definitely will recommend."
I just recently rented a home and it had no alarm system in. I called ADT and spoke to Kyle, and he right away made me feel like I have been a long time customer. He made sure I was completely satisfied with my monthly payments. He gave me a quote the first day I spoke to him, and within a week the installer came to my house and was very professional. He answered all my questions. Definitely will recommend ADT to friends and family members. I am very pleased with this security home system.
Glen F.,Oakley, CA
1/31/16

"Very pleased so much so I switched my office system to them this year."
A year ago Kyle Madison installed the security systems for my house and rental unit. I have been very very pleased so much so I switched my office system to them this year. He and the people who did the work were very professional and accommodating. The system is much easier to use then the one I had and and has more features at a lower monthly cost. Thank you ADT and Kyle for your professionalism.
Gary LaMusga,The LaMusga Co.
Gary L.,Martinez, CA
1/30/16

Very cost effective and quick installation."
Kyle and his team did an awesome job. Very cost effective and quick installation, which helped put our minds at ease. Kyle and his team have also secured 4 of our neighbors homes which helps us all in the long run. Would highly recommend them to anyone looking for a great security system.
Jason B.,Danville, CA
1/27/16

"Installation went very smoothly."
Lives up to all the 5 star reviews. Kyle came out to the house, walked through the house and worked out the plan with me. He did not try to up-sell me into components I did not need and was able to offer discounts on the components I wanted. The installation went very smoothly and now I've got a great security system that I'm happy with, at a very reasonable price point. I've had it a month and there have been zero issues with it.
David S.,El Cerrito, CA
1/26/16

"Great price."
We recently purchased an alarm system for our home. Kyle Madison was awesome to work with. He showed us the various options and was open and upfront with the pricing from the beginning. He didn't try to sell anything more than we needed. He gave us a great price on the entire package too.
Jacob R.,Hayward, CA
1/26/16

"Very good installation and monthly cost."
CA Security Pro recently installed a system at my house. Kyle expertly walked the house and determined the best points for exterior and interior sensors, and Micah very efficiently installed the system only a couple of days later. Things work perfectly to date, and our updated system is much more complete than what we used to have at a very good installation and monthly cost. I highly recommend CA Security Pro. Larry
Larry S.,Oakland, CA
1/26/16

"Very satisfied."
I purchased a home security system through California Security Pro. I worked with Kyle and am very satisfied with my system from sales process, to installation, to the 24/7 monitoring. Kyle has been available on a number of occasions to help get me up to speed with the features and use of the system. Having access to the system status through the mobile app has been wonderful and has given me peace of mind that things are okay when I'm not home.
Brian T.,Vallejo, CA
1/25/16

"Quick turnaround and high quality service."
I called a few security companies, and thankfully Kyle visited us last - as he was able to walk through how ADT and California Security Pro could not only add more value but also save us quite a bit of money. He provided very clear explanations of the costs and benefits of various decisions (motion sensors or contacts, etc.) and we were fortunate in that the installation was scheduled for the following day. Quick turnaround and high quality service from both Kyle and the installation team, I am impressed.
Peter E.,Oakland, CA
1/9/16

"Free install, i wasn't without security when I moved in."
Got free install by signing at a trade show in Pleasanton,CA. Kyle Madison made sure my appointment was according to my getting the keys to my new house. He followed up all the time just to make sure I wasn't without security when I moved in. Everything went without a hitch.
Joua V.,Dublin, CA
4/13/15
"Punctual and professional."
Great customer service. The sales associate (Kyle) and installation technician (Kyle) were both punctual and professional.
Kimmy P.,Oakland, CA


10/26/2013

"Both CSP and Brandon are top notch, AMAZING!! If I could give 6 stars I would."
UPDATE: Ok talk about amazing customer service from Brandon!! Had a mix-up last month with ADT calling Oakland PD on a false alarm even after I told them everything was fine which resulted in a $84 bill from the City. I got absolutely nowhere with ADT and didn't have any time dealing with them any further on the matter as I'm super busy and was about to go out of the country. So I call Brandon directly yelling and screaming at my frustration. He completely stayed calm and showed impeccable customer service skills and said he would take care of it one way or another. Lo and behold the next day I receive a check in the mail for the bill from CA Security Pro. Both CSP and Brandon are top notch even Post sale of the ADT system they sold me months ago. AMAZING!! If I could give 6 stars I would. Thanks Brandon and CSP!
Ki H., San Francisco, CA
Angie's List ADT Reviews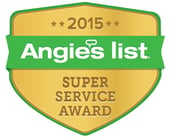 We are proud to service Angie's List customers and we thank those who took the time to let others know about us! Angie's List is a membership service that compiles consumer ratings of local service companies and contractors. Take a look at what members are saying about us:
Review Date: September 16, 2015

"

Excellent service!

."
Excellent service!
Catherine Davis,Walnut Creek, CA
Review Date: August 17, 2015

"Good responsiveness all the way around."
Installation was timely and went smoothly. The technician (Hector) knew his stuff and did a good job explaining the system and how to operate it. The package I bought included a limited number of sensors and detectors, so I purchased more and was given a discount (nice). I had a false alarm the first or second night which was not good. Called CSP and they sent Hector the next day - good responsiveness all the way around. Hector replaced and moved one of the sensors. Had another false alarm incident (shouldn't happen since there's a sensor in the cracked open position), so I have to close the window all the way. Not ideal but workable. Not necessarily CSP, seems it's the equipment (sensor). Overall though, the system seems to be working as it should. The iPhone app (ADT's app not CA Security Pro's) works at times. I've had to delete the app and reinstall and sometimes the status is inaccurate. The app would be great if it worked right.
Rob Lim ,Orinda, CA
Review Date: October 29, 2014

"I am giving the company an "A" rating."
I had been with a competing security company for many years. I had no complaints and thought that we would simply re-install their system after a fire occurred in our house that destroyed about 25% of the hard wiring and that required a complete replacement of the control box, all keypads and many of the smoke and motion detectors. After a few months of dealing with my former company regarding the details of the rewiring and equipment replacement, my frustrations with their lack of responsiveness, uncoordinated sales and service departments, unclear and shifting cost estimates (after relying on the original estimate for my insurance claim) and general rudeness drove me to consider other alternatives. I did a pretty thorough investigation of reviews on Angie's List and other similar sites. I interviewed three of the firms with the most favorable reviews, including California Security Pro. The other two firms were small firms with some fairly impressive aspects to their services and systems and with some very loyal customers. However, I was impressed from the outset with the professionalism of California Security Pro and the clarity with which they explained the various options. I also liked the fact that they have a large, redundant monitoring facility, they use widely respected ADT equipment and that they seem to be moving aggressively into home automation with their "ADT Pulse" system. I also liked the fact that they actually sell rather than rent the equipment and that they have a relatively short contract (2 years) which renews on a month-to-month rather than annual basis. In addition, California Security Pro did a good job of following up frequently to see if their sales representative was providing the service I needed. Having gotten off to a good start, I was hopeful that the complications that would inevitably arise from the timing and construction requirements incident to the restoration of our house would go equally smoothly. Unfortunately, initially they did not. The sales representative was on vacation during a crucial time period, and the combination of some of the wiring having been done by another company and some additional work needing to be done during the course of construction and before the actual installation and activation of the service seemed to throw him off balance. At one point he explained that we were dealing with ADT and there simply wasn't any flexibility in how they could approach the project. I sent a rather strongly worded email to California Security Pro and fortunately they got Kyle Madison, their District Manager, involved. My experience from that point on couldn't have been better. While we are still not to the point where we can install and activate all of the equipment, and thus I can't give a definitive rating at this point, Kyle and the service technician, Pat, have been so responsive and helpful that I wanted to provide a preliminary rating and review of the company in view of this experience. Kyle made a real effort to understand our needs and was instrumental in getting Pat lined up to come out, assess our situation and do the preparatory work that we needed to have done before walls got closed up and the construction work progressed too far. Pat was very knowledgeable and flexible in meeting our somewhat unique needs, and both he and Kyle made sure that we were happy with their service. I am looking forward to Pat's final installation and activation of the system and to exploring some of the advantages of the Pulse home automation system. In the meantime, I am giving the company an "A" rating, with confidence that now that things are going so well, the remaining work will, too.
Marshia Beck, Orinda, CA
Review Date: March 03, 2014

" Everything went well."
Everything went well. Technician was timely and professional. Alarm, window/door sensors and cameras were configured and installed on tri-level home. My family is safe and secure.
Keith McKnight, Oakland, CA
Review Date: December 03, 2013

"Very good service."
Inspected home and gave us information on security options, Kyle was great. Very good service, well-informed. We signed up!
Daphne Chang, Livermore, CA
ADT Reviews: Trustpilot's List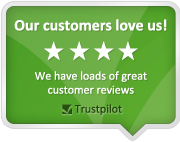 Reviews prove to customers whether or not we put their needs first, our customers speak for us by proudly placing there review on Trustpilot; after all, customers trust other customers and our consumer's reviews say it best! We would like to thank all of our customers who took the time to let eveyone know about their experience with California Securty Pro!
3/5/15 Overall excellent experience with California Security Pro
The salesperson (Kyle Madison) was responsive to our needs, went along fully with our requests (didn't try to sell anything extra), made a very good proposal. The installer (Micah) was also excellent, did the work efficiently. The installation was a replacement for an older system already installed. The installer was able to isolate a defective sensor and suggest a reasonable work-around. We would definitely recommend this company. - Gerald Pressman, Cupertino,CA
11/13/14 Amazing Service. Helpful and Informative!
Best customer service I've sen in a long time! - Jessica, Half Moon Bay,CA
11/3/14 Wish everyone gave excellent service like these guys!
Kyle Madison did an excellent job in explaining the features and reassuring my folks that they could handle operating the ADT pulse system. I actually sleep better now knowing if someone were to intrude, then I'd be immediately alerted with a piercing audible noise, instead of getting half sleep and waiting for footsteps. Kyle was very knowledgeable and explained the best set up as he walked through the entire house. Also, all the scenarios he gave from burglar's recent methods and remote use of system via smartphone was very insightful. I also appreciate the fact that Kyle is accessible and delivers prompt call backs when needed.

Larry (installer) did a professional and clean job with the installation. His past experience of why he installed alarms on his own home was helpful and sensible for peace of mind. - Kyle Funakoshi, San Jose,CA
7/10/2014 Get a good nights sleep and worry less about the increasing crime element!
I finally got tired of the growing number of Gray Hairs on my head. I worry about my Lady, our Home and all our worldly possessions! I mean, I've got an Alarm where I work, on my Vehicle and where I store my Stuff. So why do I NOT have one on my Home? My lady and I went to the County Fair where we always buy the products that are found with a great price. Cookware, Fancy Blender, Cool Electronics, a new Wallet and then here is this guy sitting at a simple table, with a few props, for a company that installs Home Security Systems. We both remembered the Mac Book Pro that was taken right out of our home, just before we arrived, about a year ago. We looked at each other and new this was going to happen. I dreaded the idea, all those holes, cables, patching the walls, BOY was I wrong. Less than a week later the installer arrives, right on time and puts me completely at ease. An hour later he is all done and the system is flawless. But that isn't the remarkable part, we are right in the middle of a MAJOR remodel, the WHOLE house looks like a bomb hit it. He just went with the flow, did his job and 'Bob's your Uncle', We have a Security System of which to be proud. WAY TO GO, California Security Pro!! - Paul D. Donovan and Lynette W. Nishikawa, Sunnyvale,CA
3/31/2014 Awesome service and great communication from all related parties
Just an awesome service - BEN ADHAKARI, San Ramon, CA
Customer Testimonials
Feb 20 , 2016 "I would recommend them to anyone."
"Recently I made some upgrades and installed a new system from California Security Pro. Based on the great Yelpers and reviews of your company online I ended up not even calling anyone else! Since I am not a Yelper and do not subscribe to Angie's list I wanted to make sure I gave applause and recognition to some of your employees I had the pleasure of working with.

First was Kyle, who came out to my home on a weekend to speak with me about my Security needs in my Danville home. Next was Jeremy who came right away and spent time, albeit with some quirks in my 1961 home and electrical outlets , did what he had to do to get everything up and running. And………….Alicia Coelho-----Oh my goodness. Was she great at all the email and guidance, answering swiftly and efficiently each time I had a question.

Major, major KUDOS and applause to all three -- Kyle, Jeremy and Alicia. Oh, and the one person who even dropped off a couple more signs for me. You should see my house advertising ADT. Had my handyman put up ALL the signs today. I live on Danville Blvd on the main drag and I have signs everywhere. If you even had some that said "California Security Pro" in metal…….. I might add those too!!

Anyway, what a great bunch to work with and I would recommend them to anyone. They all are an ally and asset to your company. Wonderful employees and I love my new system.

Thank you," -

Doreen Baleria,

Danville CA