Wireless home security is the way to go if your home is not pre-wired for home security and you need an alarm. When looking at wireless options, make sure to do your homework before purchasing a do-it-yourself home security kit that boasts fast and simple installations at a discounted price. The thought of grabbing one on the way home from work and installing it before you sit down to dinner sounds pretty good. Especially if you just had a break-in. However, feedback from our customers tells us there is more to think about when considering a DIY security system and hiring a professional is hands down the better option. Here's a list of pros and cons that will help you make your own decision.
Pros of Wireless
Do-it-Yourself

Home Security

A DIY alarm will function similar to a professionally installed alarm. Sensors will detect signals and send them to a panel that will either make noise (a lot of noise,) alert you by text and/or email, or both. A few new companies are offering monitored alarms where they mail you the equipment to install and then monitor it for you. You can also find systems that incorporate home automation and cameras for added comfort and the ability to see things when you aren't around. Here's why some people are opting for do-it-yourself security systems:
Most DIY home security systems offer a 30-90 day money back guarantee. In the event you do run into problems and cannot get enough help or the system falls into the abyss with your other DIY projects, they make it easy to return and opt for a professional install.
Install on your time schedule. The equipment is at your home to install whenever your schedule permits.
Savings on equipment costs and install. When you install yourself, there is no tech to pay and you get a discount on equipment.
Complete control of where devices are located. You decide exactly where each sensor is placed in your home. (although most would agree that professional input of where to place devices can actually be quite helpful)
If you have a background in security and feel confident that you will do everything 100% correct, and you feel confident to deal with a
burglary
,
home invasion
, flood and all
medical situations
yourself. The need to be monitored by professionals who might not feel as valuable to you and a wireless system that detects issues and alerts you might be the best choice for you.
Cons of a Wireless Do-it-Yourself Security System
Lower Level of Protection or an involved Install:
DIY home security systems that instruct you to tape some sensors to the wall and set a control unit on a counter are less secure. With a portable control unit, it can be picked up and carried off right with your other belongings or thrown to the floor and smashed. Your main panel or control unit should be permanently installed and the wiring run through a wall to an outlet that is not right where one could reach over and unplug it.

You Have to do it Yourself
A Common issue with any DIY project is getting to it. Saving some money by doing things yourself always sounds great. However, many projects simply don't get done. Your family's security is too important to sit on a workbench.

No Connection to Police with Local Alarm Only:
One of the biggest advantages to a monitored alarm system is that the police and/or fire department is alerted in case of emergency. This does not happen with a box store DIY system, which notifies you (and others you put on the notification list), making it your responsibility to decide on the next course of action. Some companies will ship you a system in a box and provide the monitoring for you.

Limited Support
If you purchase your DIY system from a box store, you are generally on your own to follow the instructions or watch a video. Sometimes there is phone support available, but no tech support.

You're Responsible for Repairs and Service
With ADT, maintenance plans can be built into your contract. With a DIY system, you are responsible for any repairs, diagnosis and replacement of faulty parts at your expense.

You Can't Always Be Available
It is debatable whether a home security system that lets you know that a burglar is in your home, or that your home is flooding, serves the purpose. What happens if you are in a meeting or on vacation and can't attend to the situation? In that case, your discounted system and labor might not meet the expectation. Having a security company monitor and call local authorities in an emergency 24/7 is certainly needed for many homeowners to have true peace of mind.

Incorrect Installation
If you are not a security professional, there is a chance of incorrect install, which can result in a non-functioning system which equals non-functioning protection.

When you set out to restore gramma's rocking chair, you can make a few mistakes, you can work on a learning curve and 95% perfect is considered excellent. When you set out to protect your loved ones, these principles don't apply. A 95% functioning system can be the difference between surviving an incident and not. Most agree that home security installation is a project where utilizing a professional is vital.
Pros and Cons of Hiring a Home Security Professional Over DIY Home Security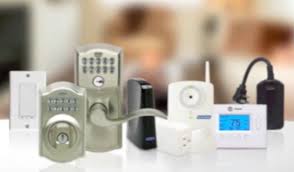 Most invest in home security for peace of mind. There is peace of mind in knowing a professional installed the equipment that is going to protect your valuables and loved ones. A professional will show you how the system works and train you how to properly use the system. Professional monitoring with ADT's monitoring center network further adds to your peace of mind. ADT is always there. This does not come with a DIY system.
The con of hiring a home security professional is price. There is no debate that not paying someone to install your system and monitor it is cheaper than paying for it. Some will also point out that you have to be available during your companies time frame. California Security Pro schedules their installs from 8am to 7pm, other companies might not be as flexible.
Here are a few reasons our clients choose a professional install over doing it themselves:
It's professional:
A professional was hired and trained to do a job and do it well. A professional pays close attention to his field and offers expert consultation, advise and guidance through the process. A good professional offers help, support and peace of mind that exceeds the value of the investment. While not every professional you encounter will meet this criteria, please see our reviews page to verify we are putting the money where our mouth is.

It's Guaranteed:
A professional is required to stand behind their work and a warranty will protect you against any future problems. ADT's warranty guarantees a no cost visit for any issues within 90 days and a $25 trip fee for residential service that needs a service call after 90 days.
Higher Level of Security:
A professional is going to use their knowledge of local crime habits and best system design for how you live your life, then install your system. That will include running the wiring from your panel to a secure location to be plugged in, checking your back-up battery and every single device.
Security that is Custom Designed for you:
With a professional security consultant and home security evaluation, you have the option to have a no-cost in-home security review where you will talk about how you live, what your family's habits are, local security concerns and then have a custom designed security solution for your home.
We realize that you work hard for your money and making that money stretch as far as it can is just good sense. While there are many areas that putting in some labor to save on costs is admirable, for most, your family's safety is not the best area to be a DIY'er. Trusting your loved ones to experienced professionals yields the best results.
For more information or to set up your No-Cost In-Home Security review, call 1-800-3610-9490.