We are proud to service Angie's List customers and we thank those who took the time to let others know about us! Angie's List is a membership service that compiles consumer ratings of local service companies and contractors. Take a look at what members are saying about us:
Review Date: September 10, 2013

"Provided lots of information."
Install alarms or sensors, on windows and doors, five in total, also smoke/heat communicator. Have control panel that is very logical to operate and also have key pad. All together installation was less than two hours and he provided lots of information along the way. It went very well. He was not rushed and as I stated explained everything as he went along.
Fritz Terplan., Sonoma, CA
Review Date: June 17, 2013

"This company certainly knows what they are doing."
We met the local ADT person through our insurance agent who recommended him. Bill Wood did an excellent job of explaining the system and providing just the right amount of equipment for our needs. He was very knowledgeable and did not try to sell us anything more than we needed. The equipment was installed by a very efficient technician (Jesse) who was extremely professional and very helpful in going through the procedures required for using our security system. This company certainly knows what they are doing and for us they had the advantage of being people we could contact locally rather than dealing with the many irritating sales calls we had previously received from agents all over the country. I would definitely recommend them.
Carol Heywood., Napa, CA
Review Date: May 16, 2013

"We chose to go with California Security Pro."
After receiving estimates from 5 other security companies, we chose to go with California Security Pro for various reasons. Their presentation was the best of all and their price while not being the lowest overall was the lowest for a professionally installed system. I looked at self install options but none of the companies offered the security I required.
Kenneth Wollman., Petaluma, CA
ADT Reviews: Trustpilot's List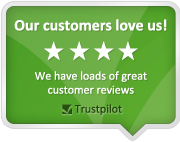 Reviews prove to customers whether or not we put their needs first, our customers speak for us by proudly placing there review on Trustpilot; after all, customers trust other customers and our consumer's reviews say it best! We would like to thank all of our customers who took the time to let eveyone know about their experience with California Securty Pro!
11/18/14
Outstanding service.
Bill Wood , the installer, and Yvette have all been outstanding. They do what they say they will do, and followup has been excellent. Bill was extremely patient and knowledgeable explaining the system and its options. A terrific team. I would recommend to others.
Don Rego, Napa,CA
1/22/2014
5 Stars for sure
Bill Wood and Hector were outstanding installing and explaining the system to me. I feel much safer not that I have the security system. A big 5 Stars for them.
Diane Risley, Napa, CA
10/30/2013
Excellent job, no hassles, no worries...no burglars !!
I can only say good things about Bill Wood and Jesse, the installer,regarding our purchase and installation of the security system. Bill was easy to work with, did not try tu up sell unless I asked for something. He knew his stuff and made the decision an easy one. Jesse was very proficient and thorough. There were some tricky areas but he was able to work around them and the system was in and working in very little time. I would recommend this company without reservation.
James Stewart, Napa, CA
Bill Wood's ADT Customer's 5 Star Yelp Reviews:








11/11/2013

"System was recently installed easy to operate, I'm completely satisfied."
I spent several weeks researching security systems in Napa. The reviews for Calif. Security Pro we're very good and often mentioned Bill Wood. I gave him a call and we met shortly after to discuss my security needs. I liked that he knew his stuff and steered me away from things I didn't need. The system was recently installed and is easy to operate. I'm completely satisfied.
Judith G., Napa, CA

11/10/2013

"Our decision to getting an alarm was the right choice in these economic times, I would recommend Bill to anyone."
We just our security system installed at our home. Bill Woods presentation was so good we called one of our friends who was considering an alarm and they jumped on board as well. Jessie was our installer, was fast, clean, and very clear on all of the instructions. Bill also followed up with us that same night to make sure everything worked out to our expectations. We signed up with Bill on a Tuesday night and the next morning as I was loading up my truck, we had a break in down the street where the homeowner walked into the house with the intruder coming down the stairs. We were able to detain the subject until the police arrived , but made me think our decision to get an alarm was the right choice in these economic times. I would recommend Bill to anyone that was thinking about an alarm system.
Rick L., Napa, CA

10/29/2013

"I have nothing but good things to say about Calif. Security."
I have nothing but good things to say about Calif. Security. Bill Wood, our rep, was very professional and personal in everything he did for us. The installation by Jesse was fast and clean. The system was tailor made for our house and we are experiencing a new sense of security. Bill did not try to up-sell me on extras but did let me know of features that would benefit our system.
I recommend them completely !
Jim S.,Napa, CA

10/25/2013

"I would, and do recommend them to all my clients."
California Security Pro and Bill Wood are professionals. I would, and do recommend them to all my clients. As a insurance professional I will only refer someone that proved themselves to me first. Cheers to you Bill and your team.
Jeff A.,Napa, CA

10/25/2013

"We've been very happy with the service."
We have been very happy with our service. Bill Wood did an excellent job of showing us what the system could do (and how to best select the system that would work best for us) and he checked back in to see how things were going. We've been very happy with the service and with Bill's professionalism.
Dianne J., Napa, CA

10/25/2013

"The peace of mind we have now is worth the monthly payment."
Just moved into a new home in a safe area but found out that there was break in at our neighbors. We decided that a security system is a must these days no matter where you live. Bill wood helped my in-laws with their system and we gave him a call. He is so informative and easy to work with. Our installer was great as well. He explained the system well and was neat and tidy, even wearing shoe covers. The peace of mind we have now is worth the monthly payment.
Nina J., Napa, CA











8/13/2013

Biil Wood was very helpful and scheduled my installation quickly. Jesse was great too. Explained everything very well.
Rose H., Napa, CA


6/8/2013

"Were very impressed and felt very comfortable."
We were inundated with calls from ADT agents around the country after we moved. Fortunately our broker had just moved house and he recommended Bill Wood who came to the house to give a recommendation. He is a Napa resident and so one has a live person to call if there is a problem. We were very impressed and felt very comfortable with his recommendations and signed up. He really knows the business and does not try to oversell equipment. He is very price competitive and we were very pleased with his recommendation.
R H., Napa, CA

5/9/2013

" Fair price, great service and installation."
I had met Bill over a year ago on a cold call to the house. He was very hepfull and knew is product very well. At that time I had another system that was woking fine so did not want to change it at that time. WE have been having a few false alarm in the past weeks. I called the company that put in the system they said it would be $300.00 just to come out and look and repairs would be extra. They also said many parts not available for my system anymore! I remembered how impressed I was with Billl so i dug out his card. Fair price, great service and installation. Thanks Bill,Carl and Jesse.

Ken Raith
Ken R., American Canyon, CA

5/8/2013

"knowledgable, friendly, honest and treat their customers like family."
These guys are great. Bill came to our house to give his presentation and was so patient with all of our questions (we are a multigenerational household with 6 adults, each with differing needs). He ended up spending hours at our house on a Monday evening until all our concerns were answered and we had picked the perfect system for our needs. The paperwork took only a few minutes and Bill gave us a great deal. HE scheduled the installation for a few days later. The guy who came was nice, but not all the equipment we needed was available. I emailed Bill, who made sure that we were scheduled to have the installation completed immediately. Jesse, the technician who came to finish the installation was wonderful - he spent ample time giving me a tutorial on how the system worked and he made adjustments to the system so it was perfectly tailored to our needs. They are knowledgable, friendly, honest and treat their customers like family (Bill even helped to convince us that a certain extra feature WAS NOT necessary for our home, thus saving us money). I will definitely recommend these guys to our neighbors, family and friends.
Kate N., American Canyon, CA

4/15/2013

"Bill is as honest as they come, the Pulse system is worth every penny."
Bill is as honest as they come. The install went very well and the system works exactly like they said it would. The Pulse system is worth every penny.
Mike C., Pleasant Hill, CA

4/06/2013

"Great experience so far for as a first time ADT customer."
Bill Wood was the representative that helped me install the ADT system in our home while my boyfriend was deployed. He was very knowledgeable, personable and kind. He helped me pick out the products I needed and didn't push anything on me. He did all the paperwork, set up the appointment and checked-in after installation to be sure the security system was working accordingly. Great experience so far for as a first time ADT customer.
Natalie B., Saxon, WI

3/28/2013

" Bill was very accommodating and the follow up service is impeccable."
A friend of my got his alarm installed by ADT and highly recommended Bill Wood as the person for me to contact. I called Bill and he was very friendly and was able to meet with me the same day for a quote. Bill was very accommodating and the follow up service is impeccable. I would highly recommend Bill Wood to anybody that is in need of an alarm install.
Christina P., Napa, CA

3/23/2013

"Its affordable and now I feel safer."
Bill was helpful and patient on installing our first security system in our new home. Its affordable and now I feel safer in my house. I will definitely recommend Bill to all my friends and family.
Isset S., American Canyon, CA

3/22/2013

"Charming and helpful."
Bill was a very knowledgeable rep. Charming and helpful. The installer, Jesse, mirrored his professionalism.
Judith B., Napa, CA

3/16/13

"Great follow-up as well answering our questions and providing unmatched deals."
Our experience with ADT through California Security Pro has been extremely positive. We have been pleased with the service Bill Wood and Jesse, the service technician, have provided to us. They have been very responsive to our needs and knowledgable in helping us select the right security system for our new home. Great follow-up as well answering our questions and providing unmatched deals. We highly recommend them!
Marshall L., American Canyon, CA

3/15/13

"Meet our protection needs."
Bill Wood was our security pro and he was very thorough and professional. We had recently experienced a burglary and he showed us the many options available to meet our protection needs. We slept very well! last night ! Thank you Bill! Dave and Gloria
dave t., Napa, CA

3/01/2013
I was really impressed by the professionalism of Security Consultant Bill Wood and Technician Jesse Amatrone. They both deserve to be recognized for their excellent work ethics and knowledge in their field. The installation went in easy, and instruction on using the equipment was very straight forward. Being a State Licensed Inspector and dealing with Fire Alarm and Security systems, I was really amazed at how simple but effective this alarm system is. I would highly recommend CSP to anyone who is looking to protect their belongings and keep their family safe. It certainly makes sense to me to go with a quality system and people you can trust!
Joe F., Napa, CA

2/19/2013
Bill Wood recently helped us set up our new home with ADT. From the moment my husband and I met Bill we felt very comfortable that he would take exceptional care of us. Bill set us up with the perfect home security system that fit our needs. He was extremely thorough and gave us a great deal. Once our system was set up he made sure to stop by and check on us, wanting to see that we were happy with everything. I really appreciate his professionalism and would highly recommend him to anyone getting ready to install ADT in their home.
Jennifer K., Napa, CA

2/17/2013
I recently had a break-in so I decided to get a security system for 2 houses. I called California Security Pro and spoke with the owner, Dave, and asked if I could a free system installed. Dave assured me that he would take care of the free installation and immediately scheduled a saleman to come to our houses to discuss about the system and available options. Bill Wood seems to be very knowledgeable of the security system and a very dedicated saleman. However, he gave me an expensive quote with all miscellaneous charges for the ADT Pulse Tier 2 system. The next day, I decided to cancel the contract since I found a better pricing with other company. Dave immediately contacted me and told me that he would make me happy with the deal he would give me. As promised, Dave gave me a good discount for 2 systems. I am very happy with the company service because the owner really cares for his business. He seems to work long hours because whenever I emailed him for some questions, I would get a response from him within a couple of hours.

The installation was also very smooth and the installers are very nice and professional, although you need to expect more than half day for the whole installation to be completed. So far I am very happy with the ADT Pulse systems as it gives me peace of mind. I even arm the system when I am at home. It's so convenient to use with the help of the web interface and remote control. I highly recommend you to choose California Security Pro for the ADT Pulse system as there are many installers out there who might not have enough experience with the PULSE system installation.
Ling L., Daly City, CA

1/25/2013
After a family members home was broken into here in Napa, we called Bill Wood with ADT. He was very helpful and put together a system for our unique needs. He understands the capabilities of the system and advises exactly what you need to do the job.

Jesse, the installer was great! No mess, very professional, but personable. Once he installed the system, he showed us how to use it and was very patient.

We would definately recommend to family & friends!
Tammy A., Napa, CA

1/9/2013
Bill Wood was very friendly & helpful. He set us up quickly as we were going to be out of town at that time. Our system works well!
H K., Soda Springs, CA

1/1/2013
Bill Wood installed our system and explained every detail. What I love is that he has continued to keep in touch and check in to see if i have questions. He gave us all of the newest equipment and bundled some extras later. If I have a question or need assistance, he is always right there for us. I feel glad to have chosen Bill for this important security choice! I recommend him to fellow local realtors for great follow up and the best custom security solution.
Wine Country Bound…, Napa, CA

1/1/2013
I think Bill's very knowledgeable. I'm happy with the service.
Mirabai D., Oakland, CA

12/29/2012
Bill Woods was very helpful and personable. The installation, system and service (were) are all great, and I'm very satisfied with my decision to go with Bill Woods/California Security Pro for my home. I would definitely recommend them to anyone else who is looking for a home security system.
Kikie D., Napa, CA

12/20/2012
Bill Wood came to us after a home invasion. Our insurance agent recommend him and his security system. Given that I was quite irrational (at the time), Bill was informative, comforting and positive. He listened to my concerns and apprehensions. My system is now operational and I feeel more secure. I am comforted to know that Bill is available for any new question or concern.
Bernie
Bernie M., Napa, CA

11/17/2012
Bill Wood (ADT) is fantastic . He is friendly, knowledgeable and knows the product.
Gave our family advise and great suggestions. Outstanding service provided, including the technician Jesse. I strongly recommend ADT for home safety and security. S. Novak , Peace Officer
Sergio N., Napa, CA

1027/2012
After a neighbors home was recently broken into, Bill came by from California Security Pro , and offered us a complimentary home alarm system. Bill was very friendly and took time to explain the benefits and features of the system and even came by after it was installed to be sure I was happy with the system and felt comfortable using it.

Jesse , the Installer also did a good job and was very quick and efficient installing the system.

Since there have been a couple of nearby break-ins in area, we feel much more secure now having the system.
Eva F., American Canyon, CA

10/9/2012
Bill Wood is extremely knowledgeable, helpful, and personable. I was very comfortable having him in my new home. Once installed, my system had to be tweaked a handful of times due to my 4 cats, but Bill helped us through it all. The technicians were always polite, but sometimes it seemed hard for them to adhere to their scheduled times (i.e. running late, running over) but overall they did an excellent job.
Melanie L., American Canyon, CA

09/28/2012
Bill Wood is great, top notch professional as well as a really nice guy.

from start to finish we were not only taken care of in terms of excellent customer service, we got a great deal on hardware. bill is very knowledgeable, answered all our questions and the ADT service package made us feel incredibly secure.

don't hesitate giving bill a call if you're in the market for a new security system!
Julia g., San Francisco, CA

09/27/2012
Bill Wood is the best! Easy to deal with, and really listens to his customers. Because he is so well-versed in the product, he's the first line of defense in really making your home as secure as it can be.
Jamie M., Napa, CA

09/27/2012
As a new homeowner, I've dealt with countless contractors and service providers, and Bill Wood was completely reassuring, honest, and thorough. Throughout the process of selecting my security system, he listened well, made sure I understood how the system works, didn't try to sell me something I don't need, and set up an appointment for an installation right away. I felt like I was dealing more with a neighbor who has my back than a salesperson. I am completely happy with the system now that it's been installed for about a month.
Marcy C., Napa, CA

09/27/2012
Bill is great. He helped us determine what we needed, and he was right. The follow up visit was helpful and helped us to make sure we were using our system properly.

Thank You

Would recommend
Bill Wood to everyone.
Marcy C., Napa, CA

09/27/2012
Great experience! Bill was incredibly helpful!!!!!
Shea H., Napa, CA

09/27/2012
Bill Wood is AWESOME! I love my new security system and he explained everything so we could understand it. He knows his business and his product very well. He came highly recommended and now i see why. Thanks so much Bill, You Rock!

-Rob and Alexa
Rob B., Sacramento, CA

09/20/2012
My wife and I purchased a home in Napa that was vacant for 2 years, apparently was the neighborhood kids party handout. In the process of remodeling the home was broken into. I like doing business locally so called California Security Pro in Napa. Bill Wood came out that day, explained the ADT system, and it was installed the next day! Bill provided great service and even came out after the install to see if we needed any help and provided some good pointers. i highly recommend California Security Pro Napa and Bill Wood.
Frances H., Napa, CA

09/18/2012
I had the pleasure of meeting with Bill Wood at my home to talk about getting a Security system. He is one of the nicest people I have met in a long time. He was so knowledgable in the different products, and so helpful in helping me choose exactly what I needed for my home. Today, Patrick came to install the system, and was so good at choosing the best places to put the different item I had chosen. He was so good at explaining how to use the system, and I found it very easy and user friendly. I would highly recommend this office, and I love they are local!
Dona S., Napa, CA

09/17/2012
I just wanted to give a big 5-stars to Bill Woods at California Security Pro. Bill as been an absolute first-class representative! He has been availbale to answer all my questions and concerns. He has gone above and beyond to ensure that my system met all of my security needs. He is extremely knowledgable and professional. I checked other security systems and decided that Bill Woods and ADT were the best fit, and I am very thankful that I picked them.
I also want to give a 5-star rating to Larry, ADT technician. He is knowledgable, helpful and also very professional. I had a few questions and he along with Bill took care of my concerns quickly and efficiently.

I would highly recommed Bill Woods to anyone looking for a sound, effective security system.
Judy F., Napa, CA

09/04/2012
Bill Wood and his teammate Hector did a great job with our security system install.

Bill Wood was very friendly and listened/responded to my questions and concerns. He set up a template for a security system which addressed our needs. We had an existing hard-wired system which they easily incorporated into a wired/wireless setup.

While it wasn't a simple install, Hector stayed on it until the entire system was set up and working properly. He also explained the operation of the system until all my questions were answered. Kudos to him for doing a great job!

I highly recommend Bill Wood and California Security Pro for all your ADT-serviced security needs.
Ed C., Napa, CA

08/22/2012
I must say that trying to filter through all of the possible systems to secure my home wasn't going to be a pleasant task. Lucky for me Bill Wood stay on top of his job and stopped by while we were moving in. What I liked about Bill is that he wasn't pushy at all, gave me options and then backed it all up with an e-mail and video feeds explaining the system. Then he made sure my appointment was on time, went well and then checked the next day to see if everything was O.K. and if I had any further questions. Then Bill says, "call me anytime if you need anything" after stopping by two weeks after the system was in, again, just to make sure we were not struggling with anything.. Top notch guy representing a top notch security system.
Jerry L., Napa, CA

08/21/2012
Bill Wood helped us from start to finish in selecting a system that fit our needs. We had a lot of concerns about how the ADT system would operate and he expertly explained and demonstrated how the system would work -- and made sure the system was tailored to suit our unique needs. Bill was friendly and was genuinely concerned with keeping our family safe. The installer was friendly as well. After installation, Bill stopped by to make sure we were happy with the system. We are very pleased with our security system thanks to Bill Wood and the rest of the crew at California Security Pro!
Scott M., American Canyon, CA

6/26/2012
Nothing but class from the start. Bill Wood and his installation crew did a great job for an amazing price.
Cole H., Napa, CA

6/21/2012

6/6/2012
5/4/2012
4/26/2012
4/26/2012
4/3/2012
3/29/2012
3/10/2012
3/10/2012
3/2/2012
2/2/2012
2/1/2012
1/31/2012
1/31/2012
1/31/2012
1/31/2012
1/30/2012
1/30/2012
1/30/2012
1/30/2012
1/26/2012
1/26/2012
1/26/2012
1/26/2012
1/19/2012
1/19/2012
1/15/2012
1/12/2012
1/10/2012
11/21/2011
11/6/2011
11/4/2011
11/2/2011