Get value with ADT Pulse Pricing and Special Offers.
So you've decided on an ADT Pulse home security system for your home or place of business. That's a smart decision! As one of our customers, you'll receive an amazing value and protect what matters most - your home and family. Don't forget we also offer a price match policy, We'll match any price on a comparable system and installation.
We offer 2 different ADT Pulse packages:
ADT Pulse - Remote Interactive Security Services - $49.99 a month
ADT Pulse with Remote Interactive Security Services provides incredible protection at a price that fits your budget. Here are some of the reasons why so many of our customers are choose ADT Pulse with remote interactive services over a traditional alarm system and all of ADT's competitors.
You'll enjoy:
The ADT Pulse Mobile app with hands free capability (Voice commands)
The ability to remotely check the status of your security system
Get text and email notification of alarm events and emergencies
Set security system schedules and automations
See event history and user activity
For just $5 more than traditional monitoring you are in control of your home ad it's systems like never before. If it's pure value you are looking for, without all the bells as whistles, look no further. Installation is $199 and your basic package is FREE*. Mention this blog and receive 25% off any upgrades,.
ADT Pulse - Remote Security with Video and Home Automation - $59.99 a month

Seeing is believing right?
ADT Pulse Cameras let you see what is or is not going on at your location. View secure live video of your home from anywhere using a mobile device or computer with an Internet connection. You can record 30 second clips as you view or set you cameras to record by themselves based on triggers. Triggers can be the door by the camera opening or the camera itself detecting motion near it. Your buddy the camera will even notify of the event via text or email with a video attached.
ADT Pulse Home Automation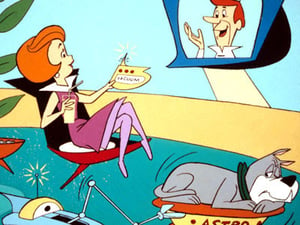 Adding automation brings all your systems into one. Imagine controlling your alarm system, cameras, thermostats, door locks, garage opener, and lighting all together. ADT Pulse remote security with video and home automation allows you the ease of simple controls (even voice controls) to turn lights on at certain hours or off because you armed your system. Light and small appliance modules, allow you to plug in any small appliance and have the power to it controlled through your system.
Here's some samples of how home automation makes your life easier:
Automated Door Locks not only have technology to protect your home from lock bumping while providing keyless entry, the locks can be integrated with all other systems so they can lock automatically every time you arm your system to stay while you are at home. Or you could have the system arm itself every time you lock the door behind you, it's all about how you live.
Use ADT Pulse Lighting Control to conserve energy and keep you money in your pocked. Schedule our lights to come on daily so they don't have to be on all day for you to come home to a lit home. Have then light the way when you unlock the door or all exterior light activate when you open the garage door.
An ADT Pulse Thermostat makes a great partner to Pulse lighting. Use a mobile app to take the frost off before you arrive home or before you get out of bed. Or automate the system to only come on when the tempurature drop below 60. If it drops below 35, get a text message so you can assure pipes don't freeze.
With ADT Pulse, you tell your system when to do it and how and it'll do the job without supervision and is backed by ADT's monitoring center network 24/7. But if you want to supervise from anywhere you have an Internet connections, you can check in and lock the door that got left unlocked or disarm the system for surprise out of town guests, even if you are sipping a Mai Tai in Tahiti. Installation is $299 which includes your FREE* basic system and a FREE indoor camera.
ADT Pulse Specials and Offers
Get a FREE* Basic Home Security System with any new install or activation of an existing system. FREE* system includes:
Possibility of Homeowners Insurance Discount

FREE Indoor Camera when you choose ADT Pulse Remote Security with video and Home Automation
For a complete list and prices of ADT Pulse equipment click here.
It's the home security services you want from the name you and many others trust! Call today and receive 25% off any upgrades added to your FREE* ADT Pulse security system. Get a price quote today.
Related Videos:

ADT Pulse Remote Home Security and Home Automation

Remote Video Monitoring Using ADT Pulse® Cameras