Of course the DSC Impassa SCW9057 has the normal wireless security sensors and accessories like door/window sensors, motion sensors, key chain remotes, glass break sensors and smoke/heat detectors. However, customers are enjoying some of the exciting new accessories. Let's take a look at the DSC Impassa's new lineup.
New DSC Impassa SCW 9057 Wireless Accessories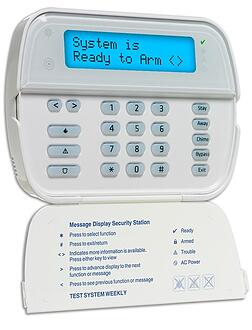 Wireless Alpha-Numeric Keypad
Featuring a vibrant blue LCD display this WT5500 B Keypad is the perfect complement when adding an additional keypad to the IMPASSA Self-Contained Wireless Security System.
Because it's wireless, this secondary keypad can go anywhere you'd like it to go. Put it in the upstairs master bedroom, by the front door or in the shop. It gives you complete control of your security system, notification of alarm events, and system status where you want it.
It also gives you the police, medical and fire panic buttons in a secondary location in the house. It features multiple chime like the Impassa Keypad itself for notification of doors and windows opening and closing. This full featured wireless keypad is the perfect solution if you want a secondary keypad for your wireless security system.

Wireless Out Door Siren With Strobe
This DSC 2-Way Wireless Outdoor Siren WT4911 is the perfect complement to today's wireless security systems.
The 105dB siren output will help scare burglars away if they attempt to break into your home. It will also notify neighbors and emergency help coming to your home both with the audible siren and the strobe lights signaling them of a alarm event.
The outdoor siren can squawk to notify you that you armed or disarmed your security system with your key chain remote when your outside. The outdoor siren also provides outdoor temperature reading to the Impassa and the Wireless WT5500 Keypads.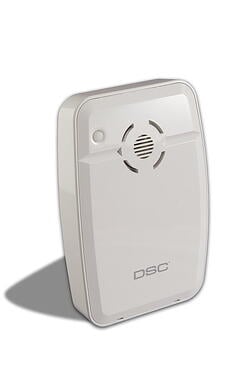 Wireless Indoor Siren
2-Way Wireless Indoor Siren WT4901 sounds for alarms, door chimes, entry/exit delay and troubles.
This 85db indoor siren is an audible deterent for a would be burglar. The siren also helps you to know when your security system has an alarm event for either police or fire emergencies. It also provides a second place in the home to receive chimes and entry/delay notification when arming and disarming your system.
This is the perfect solution to providing a siren in a far bedroom, upstairs, shop, garage, in law unit, etc.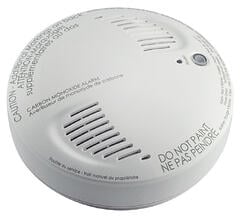 Wireless Carbon Monoxide Detector
The Wireless CO Detector WS4913 is the perfect complement to DSC's 2-Way Wireless Security Suite.
Colorless, tasteless, odorless but deadly, carbon monoxide (CO) is impossible for you to detect without a warning device. The WS4913 provides front-line protection against the silent threat of carbon monoxide poisoning.
It's also important to note that this is a monitored CO Detector. So in the event of carbon monoxide poisoning being in your home you and emergency crews will be notified even when you're not home. This way you can have peace of mind knowing no one in your family will come into a life threatening situation.
It's exciting to see these upgraded enhancements to DSC Impassa Wireless Security System. Now you have more options to get a wireless security system that will meet all your security needs and provide life saving protection for your family.
For more information about ordering your ADT security System call 1-800-310-9490.
RELATED VIDEO:
CA Secuirty Pro offers you ADT Pulse Interactive Solutions. More than just a remote security system, with ADT Pulse you can receive alerts, manage your home's energy, lock and unlock doors or take advantage of video surveillance capabilities from your smartphone, laptop or tablet... anytime, anywhere.

ADT Pulse is whole house management and makes interacting with your home easier and more efficient, to keep you safer.