Top 10 Home Security Companies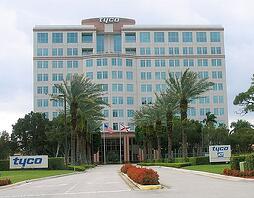 Based on the 2011 SDM 100: The List, the security companies are ranked according to the reoccuring monthly revenue (RMR) as of December 31, 2010. Also provided is the number of subscribers which is the number of customers who have security monitoring service provided by the security company. Visit www.sdmag.com, 2011 SDM 100: The List to learn more.
It's amazing to think that ADT protects more people than the next 99 top security monitoring companies combined from the SDM Top 100 list. That is experience you can count on to protect your home and family.
2011 SDM 100: The List Top 10 of the list of top 100 Security Companies
1. ADT
Subscribers 6,300,000 - $290,710,000 RMR
2. Protection 1
3. Monitronics International
Subscribers 615,836 - $24,448,116 RMR
4. Vivint Inc.
Subscribers 463,230 - $20,619,006 RMR
5. Stanley Convergent Security Solutions
Subscribers 314,000 - $18,712.050 RMR
6. Slomins Inc.
Subscribers 275,037 - $13,003,177 RMR
7. Vector Security Inc.
Subscribers 243,093 - $9,640,000 RMR
8. Guardian Protection
Subscribers 236,881 - $8,076,004 RMR
9. ASG Security
Subscribers 145,568 - $6,004,633 RMR
10. Bay Alarm Company
Subscribers 106,450 - $5,874,000 RMR
Top Security Companies who Manufacture Home Security Equipment
Most of the home security systems installed by home security installation companies in the United States are manufactured by the Top 3 Manufacturing Security Companies. These 3 companies manufacture most of the home security panels used by home alarm monitoring companies and brand them for the larger security companies like ADT throughout the nation.
Top 3 Home Security System Company Manufacturers:
Honeywell (Ademco)
GE (Interlogix)
DSC
There are slight differences with the security equipment made by Honeywell, GE and DSC but basically they all have the same functions and design. It is more important when you are picking between different security companies to choose the best security installation and monitoring company. Many companies like ADT install and monitor equipment from Honeywell, GE and DSC.
Top Installation Security Companies in California
California Security Pro is ranked number 10 out of 300 ADT Authorized Dealers nationwide (in new customer accounts for 2014) and is the largest ADT Dealer that inclusively works with California homeowners. California Security Pro also installs DSC, GE, Ademco and Honeywell security panels and equipment.
Prime Buyer's Report Top Ten Home Security Systems and Home Alarm Companies in California for both Northern and Southern California.
Northern California Top 10 Home Security Companies
Southern California Top 10 Home Security Companies
When it comes to protecting your family, it gives you a lot more peace of mind knowing you chose the best security company to install your home alarm system. It's just as important to know your security system is being monitored by the best too. With California Security Pro you get the support of a local installation company backed by the world class monitoring service of ADT.
To schedule a free home security evaluation or for more information call 1-800-310-9490.