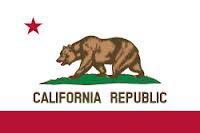 When deciding what your best option is for home security in California, it often becomes apparent that ADT has the best alarm monitoring in the security industry. The next question is which ADT Authorized Dealer should you have install your ADT monitored security system?
With about 600 ADT dealers nationwide, in some locations you have multiple choices for ADT installation. Obviously not all the ADT Authorized Dealers provide the same quality of installation and expertise. It's important to choose one of ADT's top dealers and one with high quality customer scores. On the other hand, some of the largest ADT Dealers work on a national level and market on the Internet and with direct mail. Some of these larger dealers sell mostly over the phone and do not provide a free home security review before sending out an installer.
With a local ADT dealer you often get better overall service and most importantly you'll receive a free evaluation of your home on site before you make any buying decisions. ADT monitored security systems sold over the phone are often cookie cutter systems and everyone gets the same thing. By having a Security Consultant come out to your home to go over your security needs you will be able to custom tailor a home security system for your family. You end up getting the security system you want and it will be within a budget you can afford. You also get more options when you work with a local ADT Authorized Dealer because they can spend the time to go over everything ADT has to offer. To sell over the phone, large nationwide dealers have to limit the options or else it would become too confusing for the customer to pick which option is best for them on a short phone call. If you want to know all your options and have a system custom tailored for your needs, then make sure you schedule a free home security review at 1-800-310-9490 before you decide to have an ADT monitored security system installed.
California Security Pro a Top ADT Authorized Dealer
In ADT fiscal year 2012, California Security Pro's final ranking was 16 nationwide of about 600 ADT dealers. Thank you to all of our customers who made this possible. We appreciate all of the ADT referrals and fantastic ADT reviews you have given us this past year on Yelp and other review sites. Because of our customers support we were able to double the number of families we protected this year over last ADT fiscal year. In that time span we went from being ranked the 35th largest ADT dealer in the U.S. to go up 19 spots on the leader board to the rank of 16 at the end of fiscal year 2012. We greatly appreciate the support of every one of our customers!
With our growth it has been a privilege to be able to employ more people and financially support the lives of families here in California. It has also been a honor to see California Security Pro team's focus remain on being number 1 in customer service. It is with great pride that we work hard to get some of the highest customer quality scores and have received hundreds of 5 Star reviews. Protecting the lives of our customers, their homes and business here in California is what we are passionate about. We also want to make getting an ADT monitored home security system installed in your home an enjoyable experience for you.
ADT Authorized Dealer with High Quality Installation Department
To be a top ranked ADT Dealer you need to have a highly professional installation team. The California Security Pro installation team has installed over 20,000 ADT monitored security systems and has received very high quality scores form our customers. The California Security Pro installation team has some of the most experienced security system technicians in the United States. Our technicians have experience installing residential and commercial security systems, security cameras and home automation systems.
The past experience of our Senior Technicians and our installation management team includes new construction, low voltage, installations including security, smart home technology, home theater and distributed home audio and video. Several of our team members have supervised low voltage installations of new home construction for communities in California for large production builders. All this experience is perfect for installing ADT Pulse security systems and the programing of the home automation features of ADT Pulse.
When you need a security system installed right the first time call California Security Pro at 1-800-310-9490.
ADT Authorized Dealer Customer Reviews
ADT Reviews vary widely in California. Make sure you check out the local reviews of an ADT Authorized Dealer before you decide who you want to install your ADT monitored security system. California Security Pro has some of the best customer reviews, ratings and quality scores in the state. The reason for these high quality reviews is the combination of security industry leadership, knowledgeable Security Consultants, expert Security Installers and backed by an administrative staff focused on customer service.
Related video:
What's the best ADT system in California? ADT Pulse with Home Automation: