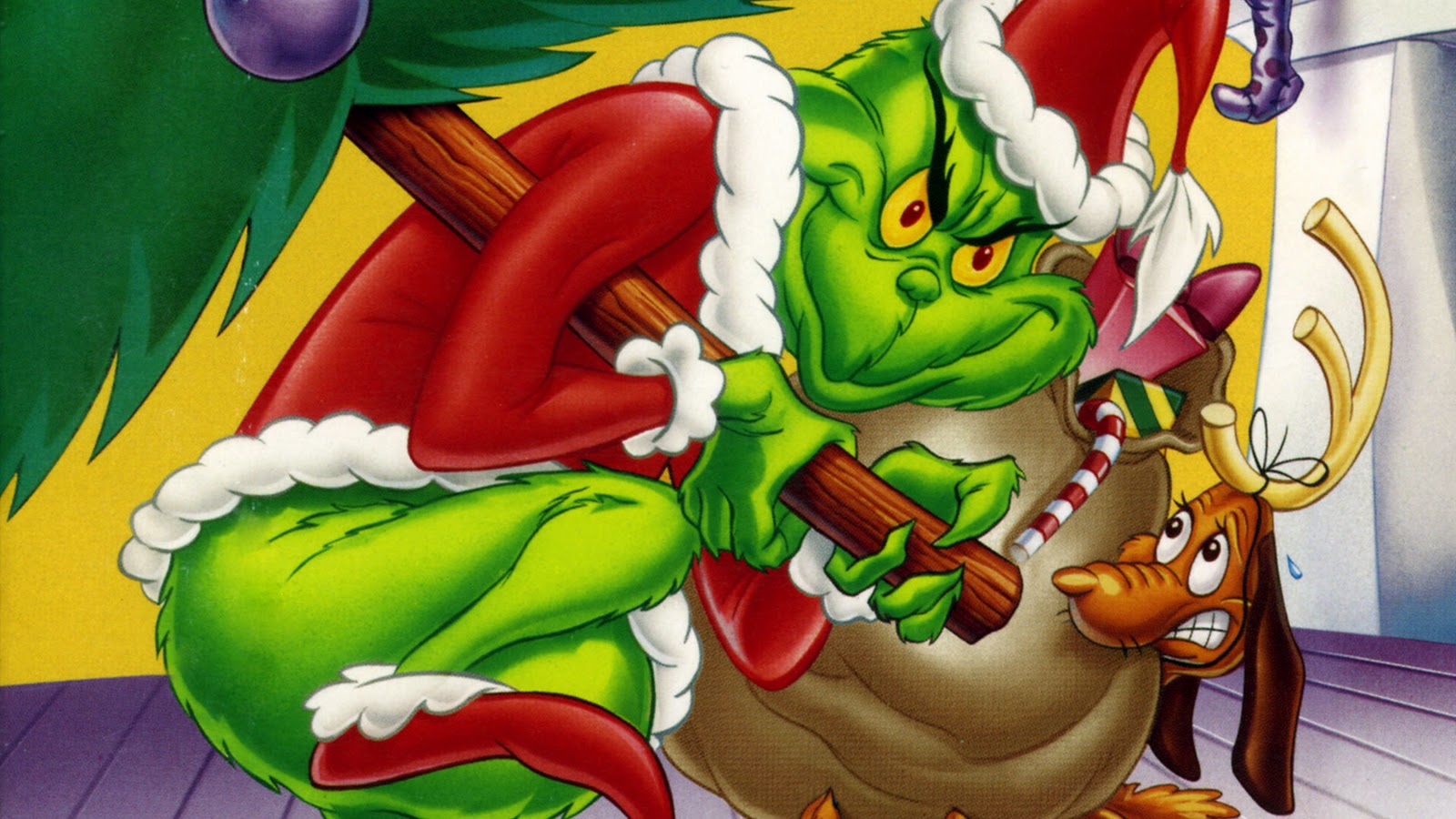 Protect your home from the Grinch this Christmas holiday season. The Grinch who stole Christmas reminds us of all the reality of burglaries during this time of year.
The Grinch is a fictional character created by Dr. Seuss. He first appeared as the antihero of the 1957 children's book, How the Grinch Stole Christmas! Aided by his long-suffering pet dog, Max, he devises a plot to sabotage the Whos' Christmas by costuming himself as Santa Claus and breaking into their homes to steal their holiday decorations and gifts.
It's to bad modern day "Grinchs" who burglarize and steal Christmas gifts don't return them as the Grinch did. In today's world, you need to protect yourself and family during the holidays. Below you will find some holiday time safety tips.
How the Grinch Stole Christmas:
Song - "You're a Mean One, Mr. Grinch"
Video Movie Clip - "How the Grinch Stole Christmas"
Home and Other Safety Tips for the Holidays
Home Safety Tips While Away
1) Use your home alarm burglar system if you have one. The motion detector should be activated when you leave home by arming your security system to AWAY MODE. With ADT Pulse you can remotely check the status of your system and get emergency alarm text and/or email notifications.
2) Make sure all doors and windows are locked when you leave, even if you have an alarm system.
3) At least two light timers should be set to turn the lights and TV on and off in a logical sequence when away for an extended time period to give the appearance that someone is home. With ADT Pulse lighting control you can schedule lamp modules to come on and off to make it look like you are home or turn lights on and off remotely from your mobile device with Internet connection. Porch lights should be turned on and off as they would when you are home.
4) Mail and newspaper deliveries should be stopped or arrangements for a neighbor/friend to pick them up should be made when you are away from home for a period of time.
5) Ask a trusted neighbor to tend the yard, shovel the snow, and watch your home when you are away or have a trusted friend or relative house sit in your absence.
6) Valuable items, such as televisions, stereos, and computers should be inscribed with an identifying number unique to its owner.
7) Create an up-to-date home inventory including make, model, serial numbers, other detailed descriptions, and photographs of items of value (including jewelry). This inventory should be kept somewhere safe, out of the house.
8) Get some cameras so you can keep an eye on your deliveries and be notified when someone enters your property.
Holiday Safety Shopping Tips
1) Do not leave purchased items visible in the car. Leave them in the trunk. If you are going to put some gifts in your car and then continue shopping, make no one is following you.
2) While shopping in the evening hours may be less crowded, there are also additional potential risks involved. Park in areas of parking lots that have adequate lighting. Consider shopping with someone rather than going alone.
3) Make sure purses and wallets are secure on your person and you are aware of their location at all times. Be careful while talking on your mobile phone or texting. Many people are being robbed of their mobile smartphone devices.
4) Keep the amount of available cash you have at a minimum or separate it into different pockets or locations on or about your person. This way all of it is not lost if your purse or wallet is misplaced or stolen.
5) Credit cards offer convenience and security, however, keep track of all cards and keep receipts to compare to your monthly statement.
6) Remain aware of your surroundings at all times and move to and from your vehicle with confidence and "purpose". Have keys ready before getting to your car so you do not have to search for them while standing near it. Be careful of parking next to a van on the side of the sliding door, especially when there are no windows.
7) Report suspicious people or activity to law enforcement immediately!
Prevent Home Fires
1) Test your smoke detectors and get monitored fire protection form ADT.
2) Use caution with holiday decorations and, whenever possible, choose those made with flame-resistant, flame-retardant and non-combustible materials. Keep candles away from decorations and other combustible materials, and do not use candles to decorate Christmas trees.
3) Carefully inspect new and previously used light strings, and replace damaged items before plugging lights in. Do not overload extension cords.
4) Don't mount lights in any way that can damage the cord's wire insulation. To hold lights in place, string them through hooks or insulated staples--don't use nails or tacks. Never pull or tug lights to remove them.
5) Before using lights outdoors, check labels to be sure they have been certified for outdoor use.
6) Christmas Tree Safety
When purchasing an artificial tree, look for the label "fire-resistant."

Never use electric lights on a metallic tree. The tree can become charged with electricity from faulty lights, and a person touching a branch could be electrocuted.

When purchasing a live tree, check for freshness. A fresh tree is green, needles are hard to pull from branches, and when bent between your fingers they snap like a fresh carrot (you should see some juice and smell the freshness). Obviously, dry and brittle needles are a fire hazard.

When setting up a tree at home, place it away from fireplaces, radiators and portable heaters. Place the tree out of the way of traffic and do not block doorways.

Cut a few inches off the trunk of your tree to expose the fresh wood. This allows for better water absorption and will help to keep your tree from drying out.

Be sure to keep the stand filled with water, because heated rooms can dry live trees out rapidly and make sure the base is steady so the tree won't tip over easily.
If you have a security system, then please make sure you are arming it daily. Arm it to STAY MODE to protect from home invasion and while sleeping at night and in AWAY MODE every time you and your family are leaving the home. Also, make sure you get monitored smoke detectors with your security system so, in the event of a fire, the ADT Central Station Operator will call the fire department for you whether you are at home or away.
If you do not have a monitored home alarm system take every safety measure you can. It may be to your benefit to schedule a free home security review to see what your home security options are. Home security is very afforable in today's market.