ADT Pulse Home Security makes moving into your new home one decision easier.
With all the excitement of a new home comes a hefty dose of stress and a Mount Everest size amount of decisions. It's exciting and overwhelming... then exciting again. Installing an ADT security system is one decision that's simple. It is completely customizable system, ADT Pulse is uniquely able to meet the needs and safety concerns of any family, including yours. Whether you are looking for a basic system that you can control from anywhere, a top of the line, fully automated security system with surveillance cameras or anywhere in between, an ADT pulse system will meet your needs now and grow with you into the future.
ADT Pulse is Customizable to Your Lifestyle so You are Protected and Connected
Your family is unique. That's why when you invest in a Pulse system, a professional security consultant will meet with you and assess your needs before presenting you with options. These are some ways to customize your system to protect your family with ADT Pulse:
Call to schedule a free home security review to customize your security system 1-800-310-9490
ADT Protects Your New Home with Intrusion Prevention and Detection
At the heart of your ADT Pulse system is home security. Your Pulse system is backed by over 140 years of ADT being the industry leader in home security. Over 6 million families trust ADT to prevent and detect intrusion in their homes. Prevention begins with your sign. Just having an ADT sign in your yard, letting possible intruders know that you are protected, makes you 300 times less likely to be the victim of a break-in. Visible cameras can convey an equally clear message to burglars.
If there is an intrusion, a door or window with a sensor will detect an intruder the moment an opening is breached. Devices like motion sensors and glass break detectors offer a second line of detection. Your panel beeps loudly to alert an intruder that authorities will soon be dispatched. The beeps are followed by a high decibel alarm to scare the burglars away. Consider adding two-way voice challenging to your service that will challenge an intruder verbally and provide evidence for police that the burglars are in the home. Many homeowners consider it imperative to add security cameras to catch suspicious activities before a crime can even occur.
Which ADT Pulse Security System is Right for You? Wireless... Hardwired?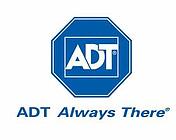 Some safety precautions seem standard at move-in; change your door locks and put locks on your windows, trim the bushes around windows and spend some time getting to know your new neighbors. Equally important should be checking to see if your home is pre-wired for home security or not. Both hardwired and wireless home security systems have huge benefits and not all security companies can handle both.
Your wireless security system requires very little wiring to be installed which provides for a fast and tidy installation. If your new home is not pre-wired for home security, running the wires through the walls for install is messy and time consuming and often requires extensive drywall repair. If your home is not pre-wired for an alarm system, wireless systems are cost effective and offer you world of options.
Hardwired systems utilize copper wiring which is very reliable and lasts for decades. Hardwired systems are also fairly generic, meaning that your existing wiring can be used with a new hardwired security system and you can add all the modern features and benefits of today's technology. Many companies today deal primarily with wireless alarms and will suggest an entire replacement with a wireless system, instead of utilizing the reliability of your existing wire. Not to mention that you will pay to replace each and every piece of equipment you already own. We can replace your hard-wired panel with an up-to-date hybrid panel. Hybrid panels receive hardwired and wireless signals which allows you to utilize existing equipment but also allows for expanding your system with wireless components.
A big congratulations on your new home! Your new home purchase is an exciting and rewarding journey and we hope you enjoy every step. With all the tough decisions you will be making, we'll make your home security decision an easy one. Have a trained security professional come do what they do best; provide you peace of mind by showing you how you can meet your family's security needs with a system that fits your budget.
Call for your no obligation and No-Cost In-Home Security Evaluation Today at 1-800-310-9490 or click below and we'll call you.