It is important today with smart home automation that you have a mobile App that works flawlessly. You can have some fantastic smart home devices, but if your App does not do it's job... what's the point?
To no one's surprise, ADT the gold standard in the security industry, has one of the highest ranked smart security Apps called the ADT Pulse App. ADT Pulse is now being used by millions of customers across the USA and it is getting rave reviews. ADT has also created a personal security App for customers away from their home called ADT Go. ADT Go App has received stellar reviews from users and comes free with an ADT monitored security system. ADT Go has a premium service with crash detection while driving and an SOS button connecting you to ADT Central Station for emergency assistance.
I went to the Apple App store and found these ratings for ADT's Smart Home Security Apps
Both the ADT Pulse App and the ADT Go App are rated 4.8 out of 5. That's outstanding!!! It is important to note that ADT Pulse has over 362,000 ratings at 4.8 >>> WOW!
It is critical for a Smart Home App to work correctly to have:
High quality equipment in the home and that the system is properly installed.
A system that is professionally installed and tested by a trained technician often has a much higher probability of working smoothly.
Let's check out the differences of a professionally installed system verses the DIY options available.
Superior Ratings of Professional Installed Systems Verses DIY Smart Home Security
Going through the Apple App Store, it is obvious that some of the DIY Smart Security Apps have the lowest ratings. One thing to consider is that the DIY systems are based on a hub with no touchscreen interface in the home. Most of the interaction with the system must be done through the hub using an App. When you are trying to quickly leave your home and get the status of your security system to arm to away... if your App is having any issues or is slow to connect... frustration may set in. And of course low ratings follow.
It is quite interesting that the DIY system from FrontPoint has the highest ratings for their App compared to the other popular DIY options. Until recently, they had one of the nicest touchscreen interfaces for home security for quite a long time. However, they just recently changed to a hub center system with no touchscreen interface to reduce costs. It will be interesting to see what happens with their ratings over time now that they changed their product design.
With professionally installed systems, most companies provide a touchscreen interface that works with a hub so you can control your smart home devices from the touchscreen without the need to always open an App while you're home. I feel this makes the use of the system easier and more convenient. My wife and I typically use the touchscreen to arm/disarm the system and check status of system while we are home. Also, very easy to see what door/windows are open from the touchscreen and bypass any openings as needed.
Often home security Apps do not have emergency buttons on them for police, fire and medical so customer do not accidentally pocket dial the central station. This helps reduce any false alarms. A system with a touchscreen interface gives you emergency alarm buttons on the panel to help you call for emergency help when needed. Another, advantage of professionally installed systems.
Lets look at the popular DIY Smart Home Security App ratings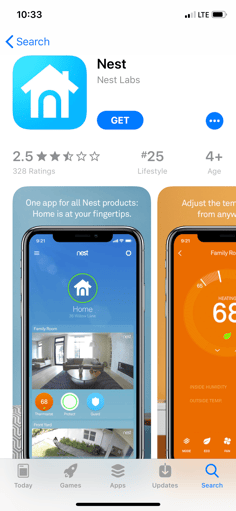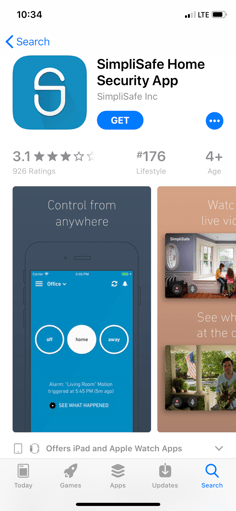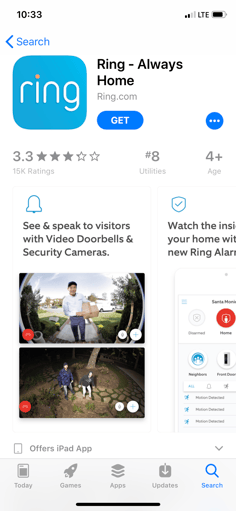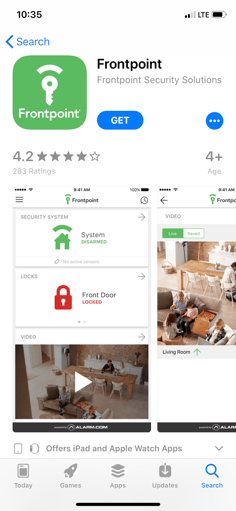 The Best Smart Home Security System App Ratings
ADT Pulse 4.8 - Professionally Installed
Vivint 4.6 - Professionally Installed
Xfinity Home 4.5 - Professionally Installed
Bay Alarm 4.5 - Professionally Installed
Alarm.com 4.5 - Professionally Installed
FrontPoint 4.2 - DIY
RIng 3.3 - DIY
SimpliSafe 3.1 - DIY
Nest 2.5 - DIY
It starts to become quite obvious when you look at ratings, you get what you pay for. When it comes to securing your home and family.... RELIABILITY is essential to your peace of mind, knowing you are protected with the best!
For more information about getting an ADT Monitored Security System installed call 1-800-310-9490