A few years ago when ADT announced they were going to start offering home automation equipment, I was not sure if it was a great idea. I had been in the security and low voltage industry for over ten years and had experienced some growing pains of new home technologies. One cutting edge home technology project I was part was not prepared for homes being right next to each other with the same equipment. It was a 50 home production building project. We had homeowners systems turning the next door neighbors lights on and off. Oops!
What I did not understand then was the amount of testing ADT engineers do before they put a product into the market place. ADT has a whole team that test and retests equipment from the manufactures of security equipment. These products have already been tested by the manufacture engineers, but that is not good enough for ADT Security. ADT will ensure every product is reliable and works well with their central station monitoring network. If a product does not meet ADT's standards they will send it back to the manufacture for improvements.
Once the ADT product lab gives the thumbs up on a product, it is then tested in a small regional area before it is released nationwide. Although it takes ADT a bit longer to get to market with new products, you can trust the reliability of the equipment and have peace of mind knowing your system will work correctly. ADT's home automation system with ADT Pulse is certainly one of the most dependable smart home solutions on the market today.
ADT Automated Door Locks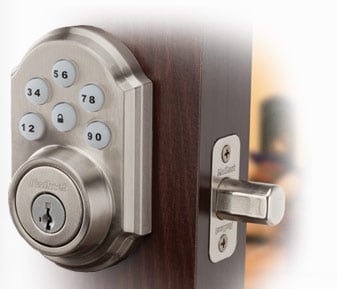 Millions of Americans are enjoying the convenience and added protection of automated door locks. Most of the "smarthome" locks provide keyless entry and you can also lock and unlock your door from mobile devices from an App. Many manufactures are coming out with smart locks with the most popular being Kwikset and Schlage.
One of the things that make a great deadbolt is a keyless unlock and locking feature of motorized door locks. You can lock the front door with one touch of the lock button or you unlock it with a user code number. No more locking yourself out of the house. Program multiple user codes and track who is unlocking the door and when. It's just so simple and easy to use.
With an ADT Pulse door lock installed, you will also be able to have notifications sent via text or email whenever your door is locked or unlocked. You can program the door to lock at a certain time or set the door to auto lock. Auto lock, re-locks the deadbolt within about half a minute of it being unlocked. This is an incredible safety feature for a busy household when you want the door locked throughout the entire day.
Be warned, once you get one automated door lock… you'll want them on all the entry doors of your home. We get many customers who have an automated lock installed on the front door and within a few months callback to add more. Once you have one… you will see why.
Thermostat Control for Comfort and Energy Management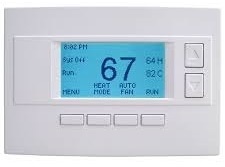 Your ADT Pulse Thermostat, along with your ADT Pulse system, conserves energy, can save you money and it adds convenience. Remote access lets you manually adjust your thermostat from anywhere you have Internet access, so that you can constantly monitor your energy consumption.
You can also set up a schedule to have a warm toasty home at specific times each day. Or set up an automation. For example, arming your home security system to AWAY MODE can turn the thermostat down automatically. That way, you do not forget to adjust the thermostat when you are gone.
Alerts send you text messages and/or emails that alert you that certain events have occurred. Set up an alert to text anytime it hits below 60 in your home, them remotely adjust the temperature if necessary. Finally, setting up modes will direct the thermostat to act in a pre-described manner each time that mode is enacted. Your thermostat can have a low setting in "vacation mode" and a warmer setting for "at home mode".
The annual energy savings of heating and cooling your home along with the comfort of just the right temperature when you want it make the ADT thermostat a fabulous investment.
Smart Home Lighting Control is Beginning to Interest Homeowners
Lighting control is starting to catch some people's attention due to it's ability to save money on energy costs, provide auto light scenes making it appear that you are home when away and lighting sets a mood. It has yet to catch the interest of the vast majority of people because it is still fairly expensive to have complete control over all your lights. "If is costs that much… I can get off the couch and turn the lights off myself". As prices continue to drop and the ease of connectivity increases, you will see lighting control becoming more mainstream.
Lighting control can be done with lamp modules which plug into an electric outlet and and then your lamp is plugged into the module giving you lighting control. This is often the easiest way to have some simple lighting control. You also have the option of light switches most often with Z-wave wireless connectivity. You can install light switches yourself or have a licensed electrician install them for you. You would then need to learn the switches into your home automation system for lighting control. There are some new light bulb options that allow you to control just the bulb giving you lighting control.
With LED lights, auto lighting control will not just turn on, off or dim but the light color will be able to be controlled setting the perfect mood. There are also light switches being made that can sense when one of your ceiling lights "died" and automatically order you a new one from Amazon. Image that, light bulb goes out and you walk to your front porch for a drone to hand you the replacement. The future is bright!
Garage Door Control - "No Turning Back to Check... with Home Automation"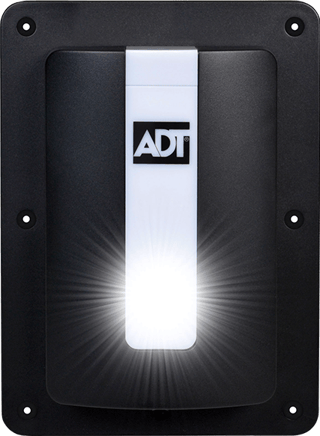 Control the biggest door of your home and never again have to turn around a mile from your home to go back and see if you closed the garage door. Ever happen to you?
With a smart garage door controller, you have remote ability to check on the status of your garage door and open or close it from your mobile devices or a computer with Internet connectivity. Also set your automation system to send you alerts when the garage door is opened. According to some, almost ten percent of break-ins occur through the garage door and homeowners typically have a lot of valuable items in the garage like cars, bikes, golf clubs, sporting equipment, tools, etc.
The garage door is an important opening to have control of because it's essential to have confidence that it's closed when you want it to be.
Home Management with Schedules, Automations and Modes
None of us have time to sit around all day and control our homes from a phone or computer. We are not going to check in every few minutes. So the key to home management is to program schedules that you desire and automations that will happen when you decide. If you want to be alerted that something happened, program your system to send a text and/or email alert to you. Some alerts can also have an attached video clip that corresponds to what happened.
Modes are items like "On Vacation" or "Out for the Day". You can program many devices in your system to do something based on one mode. Activating each mode will automatically tell your thermostat, locks, lights, garage door, cameras and security system to do its specified job for that mode, with one simple command. WOW…! That is why your house will become a "Smart Home".
You may need help from your Security Consultant or Installation Technician to program schedules, automations and modes to meet your family's lifestyle. So, make sure to hire a company that will be there after the installation to help you get the most of your home automation.
To schedule a free home security review or get a quote...

Call 1-800-310-9490 today!