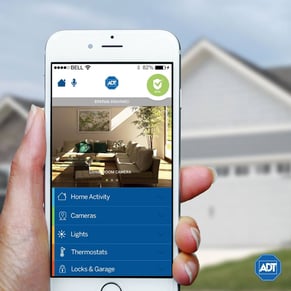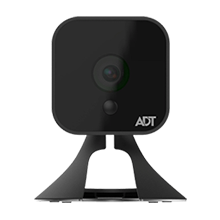 If you ever find yourself wondering if perhaps your alarm system is overdue for an upgrade--if you're feeling like your level of protection just isn't quite sufficient and maybe it's time to step it up to the next level of safety and security--then odds are it is long overdue. Enter the ADT Pulse Upgrade, an amazing program that is being offered to current ADT customers. If you are already using the Pulse app to control your alarm but have yet to be introduced to the world of video surveillance and home automation, or if you have never even gotten to feel the power of having your security system at your fingertips via mobile control no matter where you are, the ADT Pulse Upgrade is the solution for you. It will connect your home and and your security system to seamlessly work together, give you you enhanced and complete mobile control of your alarm, and take the protection of your home and your family to all new levels with a wide array of ADT Pulse products. This upgrade doesn't just provide you with technology, it provides you with peace of mind, safety, and comfort; when it comes to your home, these are things that matter the most.
The ADT Pulse Upgrade Lets You Watch Over Your Home at Any Time with Indoor and Outdoor Cameras
The power of a picture is undeniable; this is never more true than in the world of home security. A picture has the power to provide instant peace of mind--knowing immediately what is happening inside and outside of your home, no matter where you happen to be. It has the power to prevent danger from ever even happening--anything that happens in front of a camera is being irreversibly documented, and anyone thinking about putting your home or your family in danger will think twice about it once they know they are being watched. Cameras hold people accountable, and in the world of home security this can mean more than any other piece of equipment you could possibly install; they provide you with a picture, and that is a very powerful thing.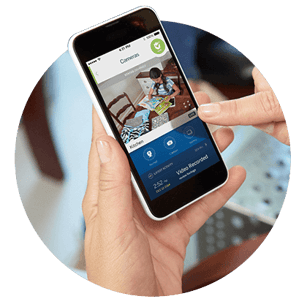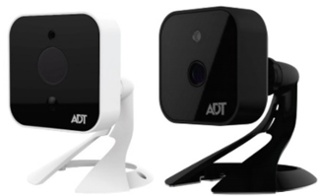 ADT Pulse Outdoor Cameras Are Your First Line of Defense
ADT Pulse outdoor cameras do more than just record; they are amazing little devices that can withstand the rain, the cold, and the dark of night. With a waterproof exterior, a built-in heater, and an IR LED "flash", they will operate seamlessly no matter what the conditions are; which means that your home will be protected no matter how cruel the weather is outside, and anything happening around it will be watched no matter what the time of day. They provide total security and total safety, 100% of the time.
Perhaps more importantly, what exactly do the outdoor cameras do? This is where things get very exciting. They will of course record images, but you don't need to be reading an article to discover that. They have motion sensors that will send you text alerts, so they will tell you anytime someone approaches your home--immediately, right as it is happening. As long as you have your phone in hand, nobody will EVER be able to come up to your home without you knowing. They will archive video clips up to a month back; if your neighbors tell you there was someone suspicious looking going door to door in your neighborhood a couple mornings ago, you can scroll through date- and time-stamped video clips and instantly see who it was. And if at any time of the day, for no particular reason and with no real cause, you just want the peace of mind of seeing what's happening at your home--you can access a live video feed 24 hours a day.
Check in on Your Home, Your Family, and Your Pets at Any Time with the ADT Pulse Indoor Camera
The same goes for the ADT Pulse indoor cameras. Imagine being able to check in on your kids at any time of the day, from work or the store or the doctor's office, or anywhere else that you may be when your kids are at home and you are not. You can do this immediately through the ADT Pulse app with just one swipe. ADT Pulse cameras are the perfect "nanny cam". If you are out on date night and just want to make sure that everything is okay--whether the kids are with that babysitter that you've never used before, or they're a little bigger and you're leaving them home alone for the first time--you can catch a quick glimpse of them from the dinner table, the movie theater, or even the dance floor. You know everything is going to be fine 99.9% of the time, but sometimes you just need to SEE it for yourself. Nothing gives peace of mind faster than that very clear picture of a happy, safe home.
Total safety, security, and peace of mind, 100% of the time.
For those among you who may crave the more technical information, let's get a little more into detail about the Pulse cameras. A few of the key design points:
-HD image resolution of 1280 x 720
-90 degree viewing angle
-Approx 150 ft viewing range (daylight conditions)
-30 second recorded video clips
-Standalone wireless functionality with a built-in CPU (all they need is a power source)
Enhance Your Level of Comfort, Security, and Convenience with the ADT Pulse Home Automation Products
There is a lot more to the ADT Pulse upgrade than cameras; as amazing as they are and what they can do for your family, that is only part of it. Your security system will be given a major upgrade to make it compatible with the leading wireless home automation network in the market today: Z-wave technology. That term may not mean much to you, but its capability will mean a lot to you. It will give you mobile control of your entire home--lighting and lamps, your ADT thermostat, the garage door, even an automated deadbolt on your front door (yes, you will be able to lock your front door from your phone). Z-wave devices start to blur the lines between comfort, convenience, and security; they turn your home into a place where everything is as accessible as you could ever want or need it to be, and can do more than you may have ever thought possible.

Lighting control gives you the power to turn lights on or off at any time throughout the day from your mobile device by simply pressing a button on the screen, whether it's because you're getting home later than usual and want to create a presence in the home, or because you can't remember if you left that light in the office on when you rushed out in the morning. It lets you tell your security system when to automatically turn lights on: when you open your front or back door, or by program at any time throughout the day or night, which can even be randomized to always create that sense of an actual person in the home. Convenience and security working seamlessly together.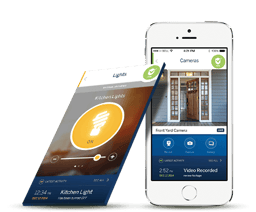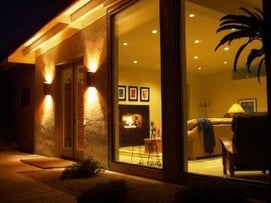 Click here to learn more about everything Pulse related and to see the products in action