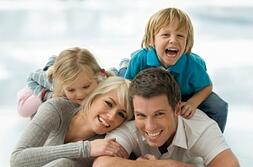 Although you can't really put a value on protecting what matters most.... your family, what are some of the hidden costs of you owning a home security system?

When considering the cost of home security there are several things you need to factor into the overall cost of home security. The complete cost includes the initial cost of your home security equipment, installation, monthly monitoring rate, term and length of the monitoring contract, service and maintenance costs, potential city alarm permits, potential city false alarm fees and then you minus the annual savings on your home insurance for having a monitored alarm.
Consider these 5 Factors to Your overall Cost of Owning a Home Security System...
Initial Cost of Your Home Security Equipment and Installation
Monthly Alarm Monitoring Rate, Contract Length and Terms
Maintenance and Service Costs of Your Home Security System
Your City's Alarm Permits and Potential False Alarm Fees
Savings on Your Annual Home Insurance for having a Monitored Alarm System
Just remember to not trip over pennies when you are protecting your home and family. There is nothing more valuable in life than protecting your loved ones and the peace of mind that comes from knowing your family is safe from harm.

Let's take a closer look at the 5 factors that effect the price you pay for home security and monitoring service.


Initial Home Security System Cost is...
...the combination of the price you pay for the security equipment and the cost to have your system installed. Many security companies have a Free Security System package that has a retail value of around $650-$950 and have a small installation fee of $99 (with monitoring service). Some companies may wave the installation fee depending upon the equipment package ordered.

Most customers want a bit more security than the Free Security System package provides and spend $200-500 in upgrades to the Free Security System package. Some customers desire very robust security systems and spend a $1,000 or more. However, for some it's important to get the Free Security System package installed now and upgrade the system latter when it's more affordable for them.


The Monthly Alarm Monitoring Rate is...
...for the service to have your home security system connected to a security company's central alarm monitoring station. The central station dispatches local police and fire department in home emergencies and will also call your emergency contacts. The monitoring service is normally paid for monthly, but quarterly and annual options are typically available.

Alarm monitoring service rates vary but are typically between $35-50 a month. Contract terms are normally between 24-60 months with a balance payment between 75-90% owed upon early termination of the contract. It is also important to understand that at the end of the contract term some companies have an automatic annual renewal while other contract terms are just month to month after the initial contract term is over.

Some companies today are adding home automation service to security monthly monitoring rates. Monthly rates can be $65 and as high as $100+ a month. A $65 monthly rate with a contract term of 60 months is $3,900. So it makes since they can give you a lot of "free equipment up front".

Your total monitoring cost is the monthly rate x contract term length + your cost to terminate the monitoring contract. If you ever move it is important to understand the cost of transferring your monitoring service to your new home.


Maintenance and Service Cost of Your Home Security System should...
...be considered when evaluating the total cost of your home security system. Some companies include free service with a minimal service trip charge of $25 as long as you continue your alarm monitoring service. However, some companies charge lower monthly monitoring rates and then charge you for service and equipment if you have problems with your system.

At $100 an hour and pieces of equipment costing between $89-$450 the cost of service and maintenance can add up quickly. For some companies their service department is a large profit center for the company. If the monthly monitoring rate is low, it is often a clue that service of your system is not included.

Also, what happens if the company who installed your security system goes out of business or sells your account to another company? What are the costs of service at that point?


Your City's Alarm Permits and Potential False Alarm Fees may add...
...to the overall cost of owning a security system. Every city is different, so it is important to look into your city's potential fees for permits and false alarms. Often permits are around $25-40 annually and many city police departments just want you to register your home alarm (for free). Once your security system is registered, most police departments will not charge you for several false alarms per year. However, if you have excessive issues with false alarms, fees start to rise with each reoccurring false alarm event.

Paying a little extra for monitoring service including two-way voice communication that helps reduce false alarms is often worth the little extra on a monthly basis. User error is usually the reason for false alarms, so teaching everyone in the family how to use the security system is important. For some, a key chain remote makes the system much easier to use since you do not need to enter codes into your panel when arming and disarming your security system.


Savings on Your Home Insurance for having Monitored Alarm Service...
...helps reduce the cost of having monitored home security. Most often the insurance discount is a 5-10% for monitored security and an additional 5-10% when you add monitored fire protection to your alarm monitoring service. Depending on your annual expense for home owners insurance this savings can add up and often helps pay for a few months of the alarm monitoring service every year.

The cost of upgrading your security system to have monitored fire protection included often pays for itself within the first few years because of the additional annual home owners insurance discounts. Typically it's just the one time investment in the monitored smoke detectors and it does not increase your monthly monitoring rate. If you are receiving insurance discounts for having fire sprinklers in your home you normally will not receive any extra discounts for monitored fire protection.


ADT Prices are Some of the Most Affordable Options for Home Security on the Market Today.
ADT Intial Cost: ADT Free Home Security System valued at $850 with $99 installation

Upgraded equipment options with available discounted packages
ADT Monthly Monitoring Rates and Contract Term: Monthly rates between $36.99-$60.99, 36 month agreement (California Only), month to month after 24 month agreement, 75% of contract balance owed for early termination of the agreement and after 24 months of service ADT will install a Free Security System for your new home if you move anywhere in the United States.
Residential Service Cost: With ADT residential monitoring packages with extended limited warranty, service for the first 90 days after installation is free. Thereafter, there is only a $25 trip charge for a service call. You

will not

be charged a service fee of $100 an hour or for equipment repair or replacement as long as you continue the monitoring service.


Protecting your home and family with a monitored home security system is worth the investment. For most, the ADT cost of home security is a few hundred dollars at installation and bit more than a $1 a day for monitoring service. Well worth it for the additional "peace of mind" knowing you've protected what matters most.
For more information call 1-800-310-9490.