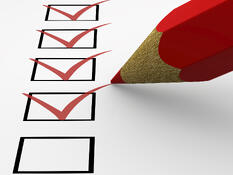 It is important to choose the best monitoring package to meet your family's security and home automation needs.
The ADT Monthly Fee is the cost for ADT home alarm monitoring services. The ADT Monthly fee is based on various packages and starts as low as $36.99 for standard digital ADT monitoring with a key-fob or fire monitoring included. The $36.99 standard digital monitoring is for basic service, requires home phone service and makes up less than 5% of what our customers are choosing.
Most customers today are choosing to go with a cellular home security system and going with ADT Cellguard Monitoring. The ADT monthly fee for cellular alarm monitoring starts at $42.99 and goes to $47.99 with two way voice. About 70% of our customers are going with cellular security systems and our most popular package is the ADT Pulse with a monthly fee of $49.99. Check out our ADT Monthly Fee Pricing Guide to see what package is right for you.
The ADT monthly monitoring packages California Security Pro offers all include warranty and service for homeowners as long as you continue the monthly monitoring service with ADT. These packages have one of the best service agreements in the security industry. Service and replacement parts for the first 90 days are completely free. Thereafter, there is only a $25 trip fee for residential customers as long as you continue your monthly ADT monitoring service. You do not pay for replacement parts or the labor to service your alarm system. Obviously, if you decided to upgrade your ADT monitored security system in the future you will pay for the equipment and installation.
Many of our competitors charge for service calls. Service rates per hour are around $100 and you also pay for parts. Most service calls in the security industry cost between $300-$500 for parts and labor. Your ADT monthly fee includes service so you do not need to worry about the unexpected cost of your security system needing to be repaired.
ADT Monthly Fee For ADT Pulse
ADT Pulse is the Interactive Solutions alarm monitoring service that includes ADT security monitoring with remote access and alarm event notifications via the Internet. The ADT monthly fee for ADT Pulse starts at $49.99 and goes to $59.99 for Level 3 which includes security monitoring, video monitoring and home automation. All 3 levels of ADT Pulse have an ADT monthly fee with or without two way voice monitoring.
We are seeing a significant increase in the number of customers ordering the ADT Pulse with Interactive Solutions monitoring. The most popular ADT Pulse package is currently the level 1 at $49.99. Since two way voice just became available with ADT Pulse most customers will end up going with the $53.99 package which is the best security alarm monitoring package available until you get into cameras and home automation.
Over time I believe we will have many customers going with the video monitoring and they will eventually add the home automation with lighting and thermostat control. The energy savings will potentially make up for extra $10 ADT monthly fee. As the number of smart phone users continues to increase, the ability to control your home remotely and see what's happening at home will start to become a reality for many customers. ADT Pulse is certainly the future of home security, home control and home automation.
ADT Pricing for Installation and Equipment
The ADT monthly fee for alarm monitoring gives new ADT customers an $850 ADT Monitored Security System for FREE*. Standard security systems have an installation price of $99, cellular security systems have a $199 installation cost and ADT Pulse installation starts at $199. There is a 36 month agreement required which can currently be lowered to 24 months in California.
You get a free alarm system valued at $850 or $850 of free upgrades to an existing system with ADT monitoring service. Most customers like to get a few additional security accessories and upgrades to the $850 system. Most customer invest a few $200-$450 in upgrades to customize the security system to their families needs. We have many options from a very affordable security system to very robust security system. You choose what option is right for you.
California Security Pro will match all ADT security coupons and online offers. Call 1-800-310-9490 to order ADT alarm monitoring service.