Brink's is arguably one of most well-known names in security. They have been in business since 1859 and the name Brink's is practically synonymous with armored trucks. In 1983, they started Brink's Home Security and became a force to be reckoned with in the home security market. Between 2009 and 2010 Brinks re-branded themselves with the name Broadview Security and then joined forces with Tyco International. They were again re-branded under the ADT Security Services name.
Why the history lesson? Because many families, possibly yours, have purchased homes or businesses with Brink's or Broadview branded equipment only to realize that neither Brink's home security nor Broadview home security still do business under those names. Many assume that their equipment needs to be totally replaced or that switching companies will be another unexpected hassle of moving. Both assumptions couldn't be farther from reality.
Help! I have a Brink's Home Security System or Broadview Home Security System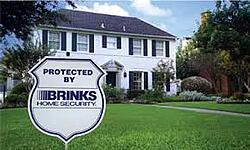 Not to worry. Similar to how cell phone companies label cell phones that they did not manufacture, many security companies also re-label the equipment they use in connection with their monitoring services. Most security equipment is actually manufactured by Honeywell/Ademco, DSC or GE and the installing company has their name added to the keypad. Unlike cell phone companies, you are not limited to the name on the equipment for you monitoring options. As a matter of fact, all of the monitored Brinks and Broadview customers are now being monitored by ADT and the existing systems did not have to be replaced or upgraded.
Many people find that even calling the name on the panel doesn't guarantee that they will be familiar with your system. A panel from just 5 years ago, can be yesterday's news. At California Security Pro we activate, upgrade and install Honeywell/Ademco, GE and DSC security panels. No matter what equipment you have, we are prepared to educate you on the best available options to protect what's most important to you, your family.
Benefits of Re-activating Your Brinks or Broadview Home Security System
You have many choices when you move into a home or business with an existing security system, and good options at that. Your best bet is to take advantage of a FREE On-Site Security Review. A security professional will assess your current system and provide up to date options. No matter the condition of your current system, they'll find you the best system for you budget and needs, using as much of your current system as possible.
As a new client, you are eligible for a FREE* security system with a value of up to $850. Alarm technology is fairly universal and some sensors and devices are compatible with other systems. So in the scenario where all of your equipment is still current, you will get the free equipment in addition to the devices currently in place. Even with an obsolete panel, some of your devices could be compatible with the new panel, you'll want a security professional to help you get the best value and provide all the options for ADT business monitoring or ADT residential security monitoring available to you.
If you move into a California home or business with an existing Broadview or Brink's Security System and just need more information on your options please contact us.
I Don't have Brinks or Broadview, Can You Still Help Me?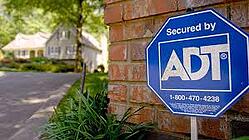 Yes Sir or Ma'am! Several monitoring companies brand their equipment hoping you'll call them first, ADT included. Being the provider of the coolest equipment and features in this universe, we sure want your friends to know who to call when they LOVE your system! However, unlike your Motorola cell phone that says AT&T, which usually means you can only go with AT&T, we make switching to an ADT monitored security system easy. We also look for ways to get you the most value. When you request your FREE Security Review, you are getting a professional analysis of your current equipment and how to best integrate it into a new security plan for your home or business. Any devices that can be re-purposed will be. That includes door and/or window sensors (door/window contacts if it is a pre-wired system,) motion sensors, smoke or carbon monoxide protection, glass break sensors, etc. One final cell phone analogy, just like your cell phone, some security companies lock their panels in an effort to limit your options. In that case, or in case your panel is just not cutting edge, you'll receive a new control panel. This is often the logical solution as the entire system is warrantied, new or not. Here are a few of the companies that brand their panels:
Bay Alarm
Monitronics
Vivint
Protection One
Xfinity
If you move into a home or business in California with an existing system, be it Broadview, Brink's Security or any other security provider, and you would like to activate it, call California Security Pro at 1-800-310-9490.