Being the first company to offer home security monitoring to the public leaves you with some big shoes to fill for generations to come. Fortunately those "big shoes" have not been a problem for ADT. Year after year, ADT not only fills the shoes, but has managed to throw down a runway worthy Wing Tip that makes you want to lace up and bust a two-step. For 2016, ADT announces the expansion of Its Smart Security Ecosystem by integrating August Smart Lock and Ring Video Doorbell and ADT Canopy as a Security-as-a-service solution.
The Latest Enhancements to ADT Pulse...
To sum it up ArthurOrduña, Chief Innovation Officer ofADT, says: "We're giving customers the ability to design a custom smart home experience that integrates a diverse array of beautiful, engaging products with the premium safety and security they count on fromADT." For customers that already have a Ring doorbell, an August Smart Lock or a slue of other smart home products, when adding anADT Pulse Level 3 system, you will soon be able to seamlessly use all these products together creating an even more diverse and powerful home automation experience. Here's a sample of what's coming soon in 2016: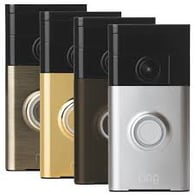 Enhancing Security and Peace of Mind with the Ring Video Doorbell
Ring, a Wi-Fi connected video doorbell, allows customers to see and speak with whoever is at their front door right from a mobile device. The pulse integration will let you arm and disarm your system and more using either app. You could also lock the door when you see the in-laws are on the porch, don't worry, we won't tell anyone! Click here to read more...
Not just automated doorbells with cameras, you can also integrate your existing automated door locks......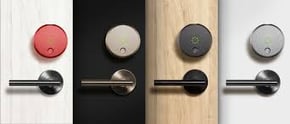 Making the Smart Home Secure and Simple with August Smart Lock
The August Smart Lock turns a smart phone into a smart key, allowing customers to lock or unlock doors, create virtual keys for guests and track anyone who locks or unlocks the door with instant notifications. Together with ADT Pulse, control your August Smart Locks and your ADT Pulse system with one app. Read more here...
Finally, use your existing products with the ADT monitoring center network of protection...
Whether At Home or On-the-Go, ADT Canopy Will Seamlessly Integrate Professionally Monitored Security Services Into Many Popular Life Safety Products, Wearables, Connected Home Hubs and More. As Naren Gursahaney, CEO of ADT, put it: "We have leveraged the company's significant expertise and heritage as a security company, paired with the latest smart tech solutions, to create a new category that will redefine how we protect our customers – both in and out of the home." Whether consumers are at home or on-the-go, they can access instant, live help from ADT's 24/7 professionally monitored security network. ADT Canopy will be integrated directly within the mobile applications of these popular connected devices for easy, mobile access. Check out these initial ADT Canopy Partners:
LG
Kidde
Samsung Gear S2 Watch
Samsung SmartThings
August Doorbell Cam
Wink
Honeywell Lyric line of products
Ring Video Doorbell
Roost Smart Battery
As you can see, ADT is going places other home security companies dare not go. Taking some of the greatest products on the market today and integrating them into one system, essentially becoming the "universal-remote" for your smart home products. These new features are compatible with ADT Pulse Home Automation systems that have the iHub (Level 3.)
If you are interested in upgrading your system or scheduling a FREE on-site security evaluation for a brand new ADT Pulse system, call us at 1-800-310-9490 today or click below.