When choosing the best home security solution for your home and family, often the most important decision will be who you decide to install your security system. The Security Consultant who walks your home with you and helps you design the right home security system is often the key to you understanding your security options. Too many homeowners order a system over the phone and never truly understand what all their options are. Unfortunately, some order a cookie cutter alarm system shipped in a box. When it comes to protecting your family, we understand our customers want a professionally installed, reliable and uncompromising home security system.
After looking at all their options, the majority of homeowners decide to go with the most trusted security monitoring company, ADT Security. ADT has been providing home security for over 140 years and is without question the number one home security monitoring company in America. If you desire superior security monitoring, ADT is your trusted choice.
When it comes to understanding your ADT home security system options in Walnut Creek, CA, schedule a free home security evaluation with a Security Consultant from California Security Pro. California Security Pro, your local Authorized ADT Dealer, is among the highest customer rated security installation companies in California. We will provide you with the finest customer service in the security industry and help you custom design a home security system that meets your needs and budget.
ADT's Total Security Home Security System Platform
Being the leader in the home security industry, ADT continues to revolutionize security monitoring and the products we offer you. Several years ago,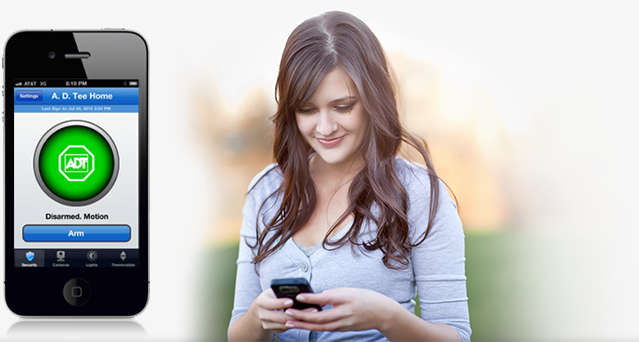 ADT Pulse
was introduced which gives homeowners the ability to remotely interact with their security system from their mobile devices. From virtually anywhere, you can check the status of your security system, get text and email alerts of emergencies and remotely arm or disarm your security system all from your mobile devices via an Internet connection. Millions of customers are now enjoying ADT Pulse Interactive Services. However, Pulse has become far more.
ADT is now leading the industry in providing
home automation
that integrates with your security system. We are seeing between 20-30% of our customers now adding cameras, automated door locks and garage door control, lighting
and
energy management with lamp modules, light switches and thermostats. These products are changing the way we interact with our homes and our customers absolutely love all the benefits being added to their lifestyle. But there's more...
ADT wanted to take it a step further and create a platform that our customers will use to integrate with other top home automation products. ADT partnered with Honeywell and iControl to create an exclusive product called ADT Total Security or "TS". Honeywell is manufacturing the hardware and security devices and iControl is providing the software and
ADT Pulse Apps
. With "TS", ADT is once again revolutionizing the security industry and this is why more Americans are having it installed in their homes than any other system available today. It's definitely your best choice for home security.
Why is the ADT Total Security Platform Your Best Choice?
Because ADT created the Total Security solution to be a platform that will be used to not only provide you with the finest life safety and security solution but also be used to manage and control other top home automation products currently being used and developed. Because ADT is the recognized leader in the industry and has over seven million customers, many companies are partnering with ADT to create home management products Americans will come to enjoy.
It is estimated that by 2020, the average American home will have at least five smart home or automation devices. One example of that is the millions of keyless, automated door locks being installed throughout the US. Super popular! ADT partnered with Kwikset to provide
automated door locks
and now Schlage automatic door locks can be integrated with ADT Pulse Total Security. ADT recently partnered with Nest. Besides installing an ADT Pulse thermostat, your other option will be to integrate your Nest thermostat to ADT's Total Security Platform. With automated climate control you will experience both comfort and energy management design to save you money!
So why ADT? Because who wants 10 more home automation apps on your mobile device when you can have just one to manage them all. The
ADT Pulse Total Security Platform
now manages the following:
It is amazing having all these home devices being managed by one platform and controlled by you on your mobile device from one App. With Pulse you will also have a personalized web portal to customize and manage your security system, home automation and system users. It makes managing your home simple.
Call us today to schedule a
free home security review.
One of our Security Consultants will come to your home to go over all your options. Call now 1-800-310-9490.
I Just Need a Basic ADT Home Alarm System.... No Problem
Although 80% of our customers are now getting an ADT Pulse system installed, some homeowners are on a tight budget and just need a standard alarm system. We offer a wide range of monitoring service options and can provide you with a free* home security system with monitoring for an initial installation cost of only $99-$199 depending on which option you choose. Follow us on Google+ for updates on current specials.
We would love to help you protect your home and family. For more information on options for home security systems in Walnut Creek, CA call 1-800-310-9490 today.
ADT Customer Reviews in Walnut Creek, CA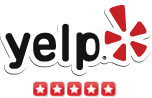 11/17/2018 "

Joe Abeyta and his Team were great

"
Had a Sales Rep

Joe Abeyta

come to my house for a security system to protect our new home that we moved into.

He was very helpfully and professional

and explained how they system works and how it can even connect to a smart phone to see your system. We ended up getting multiple cameras and motion sensors throughout our home. The process was pretty straightforward as we spoke of the type of system and equipment I would need for my home. He explained everything in full detail and made it very easy to invest in a monitoring system to protect my home.
The installed was scheduled for a future date and the technician, showed up on time, as scheduled and walked me through the equipment that would be installed. He was very thorough with the placement of the touch pad on the wall as well as the other sensors throughout the home. Once the system was in place, he performed the necessary checks to ensure it was working properly. We walked through the touch pad and its features as well changing the pass code. He also taught me how to download the app on my phone which works perfectly! I love the key fob for an additional way to arm the system and am happy the install went well.
In summary,

Joe Abeyta and his Team were great

and I am pleased with how the service turned out. Would recommend California Security Pro and Joe to anyone who is looking a security system that is easy to use whether at home or on-the-go.
You can contact Joe directly at (925) 914-0140
Yelp Review
5/25/2017 "go with ADT"
We recently installed a new ADT home alarm system through CA Security Pro. Dorelle came to our home and did a detailed inspection and recommended the equipment needed to meet our objectives. She didn't try to pressure us into products we didn't need and was extremely helpful and professional. A pleasure to do business with. Pat, the technician who installed our system the next day was outstanding. After all the sensors were in place he spent time walking through all the monitors, features and web app. Before leaving he provided his cell phone number and encouraged us to call with any questions. His professionalism and expertise certainly set him apart. The whole process was seamless from beginning to end with no surprises. A good company with great people.
- Susan C., Walnut Creek, CA
.......................................................................................................................................................................
2/10/2017 "

They made a stressful situation much easier which we appreciated."
Our home had been burglarized when we took our son's recommendation and called CA Security Pro in San Ramon. Kyle Madison was at our house 30 minutes later and could not have been more wonderful. He was both very professional and kind explaining everything thoroughly - he made the whole process very smooth and answered all of our concerns. We appreciated the fact that he did not try to oversell his products. Then Gabriel arrived the next day to install the system and he was also fantastic - his explanations were easy to follow and he helped us set everything up to our iPhones.
We were very happy with Kyle and Gabriel at CA Security Pro and highly recommend them to all. They made a stressful situation much easier which we appreciated.
- Jill R., Walnut Creek, CA
........................................................................................................................................................................
"

He stayed in touch during the entire installation"
We are new homeowners and first timers to having a security system. Joe Abeyta sat down with us to discuss our options and gave great advice on what would secure our home and fit our lifestyle without being overly sales-pitchy. William Amatrone arrived just a few days later to do the install. He arrived on time and was hardworking. He secured our entire house and took his time to make sure it was done well. He also walked us through how to use the system and made sure we felt confident before he left. I highly recommend Joe and his team. They are very generous with their time and take good care of their customers. Thank you Joe and Will!
- Kate L., Walnut Creek, CA
...........................................................................................................................................................................................
"

knowledgeable, professional and super friendly"
Our experience of shopping for and installing a security system has been superb much thanks to Dorelle and Carl. Dorelle was knowledgeable, professional and super friendly. She was thorough and organized during the initial consultation. She was patient with the many questions I had. The installation took place as scheduled. Carl did an excellent job with the installation. He was meticulous, professional, knowledgeable, and understanding. Following installation, I received a nice follow up text from Dorelle. Both Dorelle and Carl have provided me with their direct lines. Should there be any problems with the system I know I would be well taken care of. Ask for Dorelle and Carl!
Leo C., San Diego, CA

"

Highly recommend him with five stars"

Jarrett was awesome, professional, and down to earth. Highly recommend him with five stars confidently for your ADT needs. Don't get caught up in all the marketing mailers and deal directly with a great rep like Jarrett. - Eklipz E., Walnut Creek, CA
"State of the art security system."
This is a no brainier. Every aspect of the transaction was excellent. We got a state of the art security system - that we can expand or modify as needed. Installation was smooth and seamless. The installer,Pat, did a superior job of placing our motion detectors and sensors. I can also highly recommend our sales person, Dorelle Kemp. You can't do better.
Tom O.,Walnut Creek, CA

"We've been very happy with California Security Pro."
We recently had California Security Pro install our security system. Our sales rep Dorelle has been wonderful to work with! She truly made the entire process quick and easy. She sat down and explained all of our options and helped us determine how we wanted our system to work. She helped us schedule our install, stopped by during the install and followed up after a few weeks past by. Carl, the technician who did our install, was really professional, friendly and efficient. He set everything up, showed us how to use our keypads, cameras and how to login to the ADT Pulse app and website and make sure everything was setup. We've been very happy with California Security Pro and would highly recommend them to family and friends.
Becky J.,Walnut Creek, CA

"Very pleased."
We recently had ADT installed and were very pleased with the installation & the sales person Brandon. They were both so thorough & made sure we understood the system.
Juna L.,Walnut Creek, CA

"Excellent."
Excellent customer service and technicians. Brandon Thomas and Kyle brown were competitive in their pricing and competent. We had a minor technical issue following the alarm install; Brandon and Kyle quickly responded and fixed the issue. We were contemplating using other companies/services/etc., but glad we ended up going with them because of the above. They are highly recommended!
W C.,Berkeley, CA

"Above and beyond,readily helpful."
We had our alarm installed about a month ago by Pat, and the area rep who coordinated everything was Dorelle. Both are superb! Dorelle is personable, knowledgeable and readily helpful with whatever you need. She even gave me tons of recommendations for various activities since I'm new to the area. Above and beyond friendly! She helped us with the contract and which services to choose, how to upgrade current system, etc. Big help navigating out needs. When Pat came to install, he was also extremely knowledgable and friendly. He was patient with me, explained everything very well, and made all components run smoothly. Very professional, very comfortable to have visit our home. I highly recommend both if you need alarm work done on your home!
Tamara A.,San Francisco, CA (New Homeowner Walnut Creek, CA)

"I would use this company for future needs in my home security."
I met Dorelle for this company at the Alameda County Fair. After I took possession of my new home she came out to my home on time and ready to work. She gave excellent suggestions and was both knowledgeable and forthcoming with suggestions. Not only did she offer up an equipment solution she also had tips for keeping the house more secure beyond the security system. If this is the face of the company, the company in my opinion makes excellent hiring decisions. I would use this company for future needs in my home security. Give them a call and ask for Dorelle by name for good service from a down to earth person that cares not only about getting the job done but also your needs.
Scott B.,Berkeley, CA (New Homeowner Walnut Creek, CA)

"Understanding of our concerns and what we needed."
Brandon (our sales Rep) was very thorough and thoughtful. He came over and did a walk through in and around our home. He took the time to ask specific questions to really get a better understanding of our concerns and what we needed. He understands the product very well and has a wealth of knowledge. On installation day Brandon and Micah (the technician) arrived on time. Micah was professional efficient. The panel was installed perfectly. No mess. No stress. Brandon did a thorough training on how to use our alarm. We have had no problems. Very easy to use!
Jodie B.,Walnut Creek, CA

"Very personable and knowledgeable."
Greg sold me the system at a fair discounted price. He was very personable and knowledgeable.. Kyle the installer was equally friendly. Was a hectic day at my home with the guest and animals around and Kyle was enjoyable to have in our home. He did an excellent installation job and explanation on the use of the system. I highly recommend ADT and Kyle.
Jennifer A.,Walnut Creek, CA

"Very happy to choose this company."
We have just moved to a new home and were considering having an alarm system installed in our home even before the move. We were flooded with pamphlets and brochures for security monitoring systems and were very happy to choose this company Dorelle was very accommodating to our busy schedules and came to our place in the evening. Installation was done on a weekend and Dorelle came back on the same day, to check that the installation was as promised and to show us how to arm and disarm the system once installed. She also came back once again, a few days after the installation to check if we had any questions or concerns. Great customer service. The technician who performed the installation (Kyle),was very knowledgeable, through and courteous. Everything was done very professionally and with aesthetics in mind. We are very happy with our purchase and would definitely recommend their services for anyone looking for a security system!!
Luciana A.,Walnut Creek, CA

"Spectacular from beginning to end."
The service here is amazing. Dorelle and Hector have been very spectacular from beginning to end. Both are very knowledgeable with their products, follow through and training. We had our system installed about a month ago. It took about 2 hrs because our old security system had to be taken out which is pretty good timing considering within that time frame, Hector took the time to educate us about the system and it's functionality and our options to add to it in the future. Dorelle their sales rep. was also present during the installation to ensure everything went smoothly and to answer any additional questions we had. The follow up from Dorelle, Hector and their back office has been very efficient. We have peace of mind having this alarmed installed and knowing they have very efficient and knowledgeable we can depend on.
Angie T.,Walnut Creek, CA

"Great experience."
We have had a great experience with both Bill from sales and Jesse the installer, they were both very professional and friendly, i highly recommended it to anyone who's looking for installer and sales Representative.
Eric Z.,Walnut Creek, CA


"Would recommend the company without hesitation."
We recently had an ADT Alarm system installed in our home. Our sales rep, Dorelle and installer, Larrywere very helpful, professional, patient and sensitive to our needs. Prior to buying an alarm system,Dorelle showed us in detail all of our options. We have the ADT pulse system, which we really like. Dorelle helped us set up our home view for the pulse application. Our system was installed by Larry the next day. Dorelle also stopped by during the installation. After the installation, I had some questions, I called Dorelle, and she stopped by to help me. I would recommend the company without hesitation.
Sarah M.,Walnut Creek, CA


"Quick and pleasant."
Dorelle was the rep who sold us the system. She was well informed, explained everything well to us and convinced us how valuable and easy to use the system would be. She arranged for a quick installation and then came by a couple of times to make sure we understood and were using all of the features, giving us plenty of time to ask questions and learn. The installer was quick and pleasant. Thank you!
Marjorie G.,Walnut Creek, CA


"Great piece of mind, best decision."
Highly recommended. After experiencing our own house robbery, it offers a great piece of mind.Dorelle sold us the system, and Larry installed the system; both are extremely helpful and knowledgeable. Best decision we made to go with ADT. Thank you for setting us up with the system!
A H.,Walnut Creek, CA


"Came up with the best deal."
We have nothing but good things to say about ADT. We shopped around and they came up with the best deal. The installer was quick and efficient. Dorelle went over all the options without being pushy. She even followed up on the work that was done to make sure we were happy. She couldn't have been nicer. Everything works great.
polly u.,Oakland, CA, (New homeowner Walnut Creek, CA)


"Very professional, knowledgeable, and patient explaining the product and services ADT provides."
I'm very pleased with the service I received from the service rep Ryan and the installer Kyle. Both arrived on time, were very professional, knowledgeable, and patient explaining the product and services ADT provides. I feel more comfortable and secure in my home with my new security system
Karen C.,Walnut Creek, CA


"The system I needed for a great price."
I needed a security system with cameras that I could control from my iPhone. I also wanted a deadbolt that could be controlled remotely. Kyle Madison was able to get me the system I needed for a great price. The install was quick (less than a full day), I can see who comes and goes, capture video and still shots, get text messages of any activity, and feel secure knowing my home is being monitored whether I'm home or away.
Leah N.,Walnut Creek, CA


"The team at California Security Pro is exactly as their name states"Professional"."
The team at California Security Pro is exactly as their name states: "Professional"
From scheduling the initial appointment through the installation, everyone I came into contact with was impressive. Special Kudos to Brandon & Pat. Brandon provided us will all the information we needed to make an intelligent buying decision, with no pressure or sleazy tactics (as is known to happen in this industry). Pat could not have been more patient as we went back and forth on the best place to install the unit. His work was flawless and he under promised and over delivered on the time it took to complete the work. If you are comparative shopping, you can stop now, as you have found the right choice with California Security Pro.
L H.,Walnut Creek, CA