When choosing the best home security solution for your home and family, often the most important decision will be who you decide to install your security system. The Security Consultant who walks your home with you and helps you design the right home security system is often the key to you understanding your security options. Too many homeowners order a system over the phone and never truly understand what all their options are. Unfortunately, some order a cookie cutter alarm system shipped in a box. When it comes to protecting your family, we understand our customers want a professionally installed, reliable and uncompromising home security system.
After looking at all their options, the majority of homeowners decide to go with the most trusted security monitoring company, ADT Security. ADT has been providing home security for over 140 years and is without question the number one home security monitoring company in America. If you desire superior security monitoring, ADT is your trusted choice.
When it comes to understanding your ADT home security system options in San Ramon, CA, schedule a free home security evaluation with a Security Consultant from California Security Pro. California Security Pro, your local Authorized ADT Dealer, is among the highest customer rated security installation companies in California. We will provide you with the finest customer service in the security industry and help you custom design a home security system that meets your needs and budget.
ADT's Total Security Home Security System Platform
Being the leader in the home security industry, ADT continues to revolutionize security monitoring and the products we offer you. Several years ago,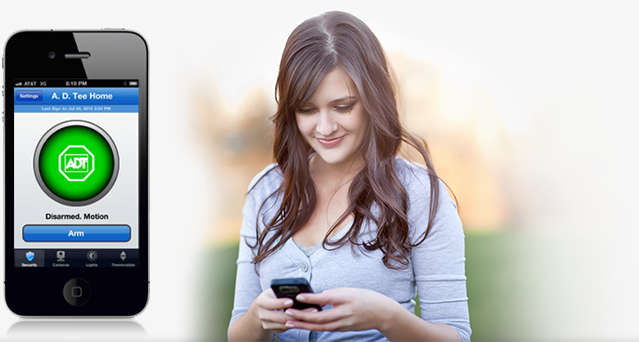 ADT Pulse
was introduced which gives homeowners the ability to remotely interact with their security system from their mobile devices. From virtually anywhere, you can check the status of your security system, get text and email alerts of emergencies and remotely arm or disarm your security system all from your mobile devices via an Internet connection. Millions of customers are now enjoying ADT Pulse Interactive Services. However, Pulse has become far more.
ADT is now leading the industry in providing
home automation
that integrates with your security system. We are seeing between 20-30% of our customers now adding cameras, automated door locks and garage door control, lighting
and
energy management with lamp modules, light switches and thermostats. These products are changing the way we interact with our homes and our customers absolutely love all the benefits being added to their lifestyle. But there's more...
ADT wanted to take it a step further and create a platform that our customers will use to integrate with other top home automation products. ADT partnered with Honeywell and iControl to create an exclusive product called ADT Total Security or "TS". Honeywell is manufacturing the hardware and security devices and iControl is providing the software and
ADT Pulse Apps
. With "TS", ADT is once again revolutionizing the security industry and this is why more Americans are having it installed in their homes than any other system available today. It's definitely your best choice for home security.
Why is the ADT Total Security Platform Your Best Choice?
Because ADT created the Total Security solution to be a platform that will be used to not only provide you with the finest life safety and security solution but also be used to manage and control other top home automation products currently being used and developed. Because ADT is the recognized leader in the industry and has over seven million customers, many companies are partnering with ADT to create home management products Americans will come to enjoy.
It is estimated that by 2020, the average American home will have at least five smart home or automation devices. One example of that is the millions of keyless, automated door locks being installed throughout the US. Super popular! ADT partnered with Kwikset to provide
automated door locks
and now Schlage automatic door locks can be integrated with ADT Pulse Total Security. ADT recently partnered with Nest. Besides installing an ADT Pulse thermostat, your other option will be to integrate your Nest thermostat to ADT's Total Security Platform. With automated climate control you will experience both comfort and energy management design to save you money!
So why ADT? Because who wants 10 more home automation apps on your mobile device when you can have just one to manage them all. The
ADT Pulse Total Security Platform
now manages the following:
It is amazing having all these home devices being managed by one platform and controlled by you on your mobile device from one App. With Pulse you will also have a personalized web portal to customize and manage your security system, home automation and system users. It makes managing your home simple.
Call us today to schedule a
free home security review.
One of our Security Consultants will come to your home to go over all your options. Call now 1-800-310-9490.
I Just Need a Basic ADT Home Alarm System.... No Problem
Although 80% of our customers are now getting an ADT Pulse system installed, some homeowners are on a tight budget and just need a standard alarm system. We offer a wide range of monitoring service options and can provide you with a free* home security system with monitoring for an initial installation cost of only $99-$199 depending on which option you choose. Follow us on Google+ for updates on current specials.
We would love to help you protect your home and family. For more information on options for home security systems in San Ramon, CA call 1-800-310-9490 today.
ADT Customer Reviews in San Ramon, CA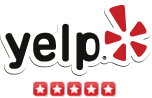 10/27/2018 "

From beginning to end, they provided A+ service

"
We recently had alarm system installed by California Security Pro. From beginning to end, they provided A+ service and would definitely recommend them to anyone looking to install a security system. A few hi-lites below:
- Comprehensive and Personal Initial Consultation: Kyle

visited my house, thoroughly inspected the layout out the house and existing alarm system and recommended a security system package appropriate for the house and per my requirements. Additionally, he answered all of my countless questions. In total, his visit lasted 2 hours, most of that time spent answering my questions.
- No Up-selling: of the 28 existing sensors, Kyle indicated that all, except for 2, could be re-used. A SIGNIFICANT SAVINGS! Additionally, he indicated that any re-used sensors would be tested for proper function during installation of new system and be included in the warranty.
- Efficient/Exacting Installation: system installation engineer (Pat) arrived on time, spent almost an entire day testing existing sensors, installing new system, testing the new system, and provided a through tutorial of operation of new system. Installation went so smoothly and quietly, I hardly noticed that Pat was going through the entire house, including attic space, diligently completing the installation. If you decide to go with Cal. Security Pro, then ABSOLUTELY insist on installation by Pat.
- Excellent After Sales/Installation Service: both Kyle and Customer Care representative called to inquire about the product and service. But, what really impressed me was a couple of weeks after the installation, I had a question about one specific operation. Called Pat, and he returned my call right away. This was on a Saturday afternoon.
In sum, again, I would highly recommend California Security Pro.
__________

Yelp Review
2/27/2017 "everything was seamless

"
Kyle at California Security Pro set us up with two alarms for our commercial property and did a great job! From the site visit to the proposal and installation... everything was seamless. System works perfectly.
- Lisa S., Walnut Creek, CA
...........................................................................................................................................................................................
2/9/2017 "

They worked with my busy schedule for the initial appointment"
I had an overall positive experience with Brandon Tomas, and his team. They worked with my busy schedule for the initial appointment, and for the installation, and installed the system that I wanted. I had called up a nationalADT dealerinitially, but wanting to go local, just in case there are some issues, I chose Cal. security pros. They matched the free install offer I got from the other dealer. The system is working as intended, and the installer cleaned up after himself. Can't complain, and I'll recommend Brandon and his team.
- Pankaj C., San Ramon, CA
...........................................................................................................................................................................................
1/1/2017 "My expectation was exceeded"
I cannot say enough good things about Kyke Madison. I was trying to get my mom signed up with ADT but was given the run around by some other company. I then made contact with Kyle who was able to get the process started and finished in a very timely manner. The process was painless and I now have peace of mind for my mom's sake. From the initial contact, to the installation, my expectations were exceeded and I will continue to recommend friends and family to Kyle!
Lynn Z., Manteca, CA
12/21/2016 "

He did not try to up-sell us"
We were very happy with the help that
Kyle
provided. He did not try to up-sell us, and the installation went very well, and just as planned. They also were able to come out and make one adjustment to our break glass sensor sensitivity.
We have recommended ADT to our friend
- Tom W., S
an Ramon, CA
12/20/2016 "

never had service like this before."
My family recently moved and I needed a new security system because xfinity sucked. I met Kyle Madison and not only did he recommend certain products but he personally came out to my house to discuss different options. I have had other home alarm systems and have never had service like this before. Thank you guys for the wonderful treatment and for making me feel safe in my new house.
- Katidia H.,
San Ramon, CA
10/4/2016 "

nothing but professional"
Kyle Madison was nothing but professional when talking about my concerns when it came to home security! He listened and put in his expertise when needed. The installers were true professionals also. I recommend them to all of my family and friends!

Give Kyle a call if you have precious things like family you want to protect. 925-997-7563
Chris S., San Ramon, CA
Yelp Review
6/30/2016 "He goes above and beyond"
JarrettJarrett has been taking such great care of all my clients!! He goes above and beyond to make sure that he is keeping all our gorgeous children safe and sound (including mine!) around the Bay Area!! I wouldn't hand my clients to anyone else!! Thanks Jarrett for the stellar work /service you and your company provide to us all!!
Lillie Missbrenner - J. Rockcliff Realtor
License #01711589 lilliem@rockcliff.com - Lillie M., San Ramon, CA
4/20/16
"Providing extraordinary customer service."
After 3 years of using Comcast Home security I was ready for a change. I had some equipment issues with the previous service and the Comcast alarm would go off when we were on vacation with either sensors falling off or connection issues with the modems installed. I decided to do some extensive research on other alarm systems and all signs and research pointed to ADT as the solution. I contacted Kyle Madison and setup an appointment for him to review our layout and provide his expertise on what was needed based on my requests. Kyle was, and still is, great to work with and beyond knowledgeable when it came to our security needs. I went with his suggested system which was cost competitive and even offered more sensors then my previous provider. Beyond the sale, the installation of the system was just as great as the upfront service. Both installation technicians were on time, professional, and took the time to walk me through the placement of the security products before final install. After installation was complete they walked me through the use of the system and helped me establish my online account to monitor it too. I highly suggest the mobile app through ADT and the wireless keychain remotes are extremely convenient as well. Thank you so much California Security Pro, Kyle Madison and the installation team for providing extraordinary customer service, a great product and finally a great peace of mind knowing we are secure and monitored by a security focused company!!
Chris K.,San Ramon, CA
1/22/16

"Complete satisfaction with California Security."
I actually created a Yelp account so that I could post my complete satisfaction with California Security Pro (CSP) in General and Brad in particular. CSP is a no BS business that offers professional and competent service, both in terms of their office staff and field techs. Brad came out to do an evaluation for me and within a short time, a security solution to meet my needs was detailed. Within a day or two of planning, a polite and courteous installation tech was at my door, precisely when he said he would be, to make it happen. After the installation, Brad offered to come out again to inspect the work and to assure my satisfaction with every step of the process. Since then, Brad has always been a text or call away to help with whatever I needed. I have never experienced service of this high caliber from any other security company, and I have experience with quite a few. California Security Pro is a safe and sure bet for anyone looking for a security system.
Craig K.,San Ramon, CA
11/24/15

"5 Stars all the way!"
Can't go wrong with these guys. We knew we wanted a security system when we purchased our home in San Ramon. Within a couple weeks of moving in, Brad came to our door and started the process. The sale was very consultative and the installation was professional. We never felt pressured or that we were being taken advantage of. California Security Pros earned our trust and our business. 5 stars all the way!
Jeremy H.,Lafayette, CA (New Homeowner San Ramon,CA)
9/10/15

"Not your typical pushy sales guy,rather support a local business!"
Just had a install by hector. Nice guy and setup a great alarm with a clean install. He was patient and answered questions and I would recommend him. The sales person we used was Kyle he was nice and fun and informative. Not your typical pushy sales guy. I live in Danville/San Ramon and would rather support a local business!
Paul B.,San Francisco Bay Area (New Homeowner San Ramon,CA)

1/25/15

"Highly Recommend."
So glad I called! Kyle came out the same day, was very informative, cordial and great to work with. I had the security system installed the next day! Talk about great service- I highly recommend Kyle. Even Carl, the installer was very pleasant and did a great job. If you are looking to secure your home- this is the company to go to. After years of procrastinating- I could not wait any longer with all the daily burglaries. They were quick and put my mind at ease:)
Zainab B.,San Ramon, CA

10/27/14

"Very happy with the system that we have purchased."
Awesome customer service! We needed a security alarm system and Kyle Madison gave us a great deal! I highly recommend Kyle for your alarm needs. He has been extremely professional and helpful until the end. We are very happy with the system that we have purchased. I will definitely tell all my friends about Kyle M, please ask for Kyle!
Phi H.,Fremont, CA (New Homeowner San Ramon,CA)

3/11/14

"We love our new system so much we ordered another one for our other property!"
We just had our alarm installed here in San Ramon due to the neighborhood break-ins. Cal Security Pro was awesome. Kyle, the sales rep, came that day and explained all the features, benefits and different ways we could install an alarm system. He even showed me a couple of things to do to make my home safer (without any costs from him) which I thought was very helpful. He was even there when we decided we needed more equipment (fobs) and made it happen. Kyle is always available & the installer Patrick was quick, clean and efficient. He also provided wonderful ideas and was very easy to work with. He arrived in his uniform and walked me through the system. We love our new system so much we ordered another one for our other property!
Kimberly N.,San Ramon, CA