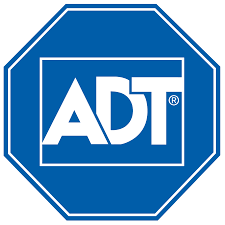 In the most basic sense, alarm monitoring is having a live human waiting to provide protection when your alarm detects an emergency. Similar to a 911 operator, these representatives are trained to interpret your emergency, take precautionary steps to verify if the alert was an accident and notify the proper authorities in a time sensitive manner.
The alarm panel inside your home serves as the command center for all of the alarm devices assigned to your home. Those devices almost always include door and window sensors and some type of motion detection. Beyond that you can have smoke, flood and carbon monoxide detectors, medical pendants and a slue of other devices that detect emergency and send an electronic signal to the control panel with detailed information. Your alarm panel will also have codes and manual buttons that supply information.
All of these signals are received by the alarm panel. A signal can be an emergency, like a door sensor saying that the door just opened when the alarm is armed to "Stay, no delay." That is the mode used when someone is at home and wants to excluding the entry delay usually afforded for a resident to walk from the door to the control panel and disarm it. A signal can also be a non-emergency like the hourly check-in signals sent by each wireless sensors to let the alarm panel know that it's battery level is fine and it is still working.
What Happens When an Alarm Panel Receives Emergency Signals?
In the case that a sensor detects an intruder, the signal is sent to the alarm panels and then to the monitoring center. This happens in one of two ways. There are the traditional phone line communication that works similar to a fax machine. The alarm takes over the phone line and dials in to the monitoring station, transmitting the alarm signals which are translated into alarm events for an operator that is standing by to respond. The land line is taken over even if someone is talking on it or it is off the hook.
Land line communication is quickly being replaced by cellular communication. With either a cellular connection or cellular back-up that is accessed only after land line failure, your alarm will have its own cellular connection that is activated like a standard cell phone call and signals are transmitted to the monitoring station via wireless connection. Cellular connections are up to 6 times faster that land line connections.
Cellular communication has gained popularity due to the decline of land lines in homes and businesses, as well due to hazards that can affect a land line. Land lines can be cut, preventing transmission of signals from the panel to the monitoring center and land lines are more susceptible to outages.
What do the Monitoring Centers do when Contacted?
One function of the monitoring centers is to save lives like this story
This is done due to multiple actions urgently taking place upon receipt of a signal. If the system has 2-way voice, the speaker on your panel will be opened up and the responding representative will address you directly. You then have the opportunity to alert them that the alarm was set off on accident and supply your pass code, that the emergency is real, or an intruder will be detected and voice challenged that the authorities are in route. Check out these other benefits of two-way voice communication:
Audio verification of alarm events
Higher priority level for police responses to verified alarms
Reduces false alarms
Homeowner can talk hands free from anywhere in the home with ADT Central Station Operator in emergency events.
If you have not chosen monitoring with 2-way voice, in most situations, a phone call will be made to your home or business where the alarm was activated. If there is no answer, your emergency contacts will be contacted and the proper authorities will be dispatched.
Some exceptions to this process would be buttons that are manually pressed: fire, medical or police buttons depressed directly on the panel, a medical pendant or watch being pressed, or the key fob panic button. These buttons, when held down for 1 to 3 second signify distress and dispatch of the proper authorities is automatic.
Upon request, or when programmed according to the instruction manual, a duress / panic code can be used as well. A panic code is a separate code that no one but you are aware of and is used in a situation where you are forced to disarm the system by an aggressor. You can enter your duress code and the system will disarm as normal. This different code however, alerts the monitoring station of a hostage type situation and authorities are dispatched accordingly. No sirens will be used in approach.
if you have any questions as to exactly how the system will respond to alarm events, talk with your installer of consult your user manual. Manuals can be found here.
What if I Choose to Have an Un-monitored Security System
Do It Yourself systems are popping up all over. Many of these systems offer no monthly monitoring as a selling point so you are only paying the up front equipment cost. If you are a DIY type of person, this might be for you. The common concern with no monitoring is that you are the person in control of emergency situations. For example, many people get an alarm system due to a recent break in or crime activity in the neighborhood. A non-monitored system will alert you to an intruder. From that point it is your job to decide to call the police or protect your children first.
What if that text message comes to your phone while you are sleeping? Or you are on vacation or just at work? One recent San Jose victim did wake up to her phone app alerting her of an intruder at her back door. Her comment to reporters was that she then had to use that phone to dial 911. The police took 13 minutes to get there. These are things to think about when trying to decide if your family should be protected by professional monitoring or merely a system that lets you know of dangers.
The reality of why most people choose home security is that they want the police alerted when something happens. When your house is burning down, a text message might not do the trick. Professional monitoring allows you to save your family knowing that the authorities are on their way. That extra layer of protection for you means that your family, your house, your belongings and even your neighbors are safer.
If you want to find out more about alarm monitoring for your home or business, set up a FREE on-site security review call 1-800-310-9490. We have appointments available mornings, afternoons, evenings and on the weekend.