Home Security statistics show that burglaries skyrocketed during July and August. It's no coincidence July and August are also the months that more people take vacations than any other month. Beach Properties of Hilton Head offered up this Ultimate Checklist of things to do before leaving on vacation. We think they hit the nail on the head. As a home security company, it's a top goal to help you achieve peace-of-mind in every way we are able to.
Print this list and have the security of a well planned vacation.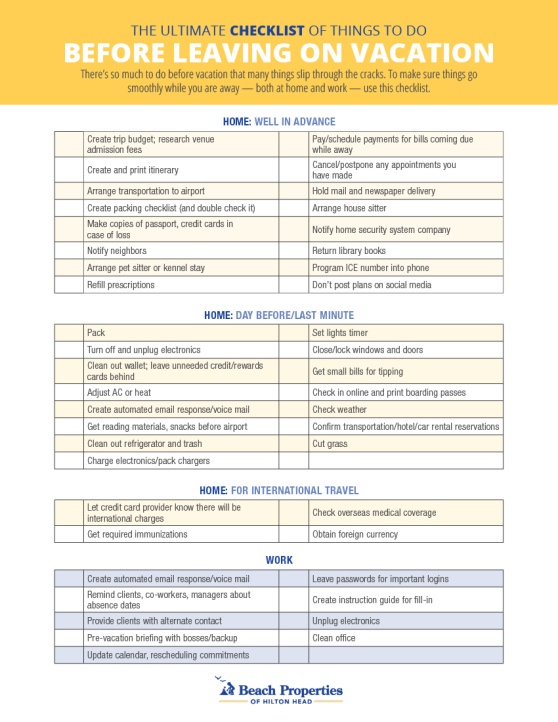 As an ADT customer, you'll have peace of mind knowing that ADT is always there while you're gone. One last thought on your system is to log into your myadt.com account and make sure your emergency contacts are up to date.
If you are headed out of town and don't yet have a monitored security system, add calling California Security Pro to the checklist. In many cases we can have a system installed within a few days. Call today at 1-800-310-9490 or click below.
Related articles:
Safety Tips for Leaving Your Child Home Alone This Summer
Four ADT Pulse Tips That Will Change Life When Traveling or Out