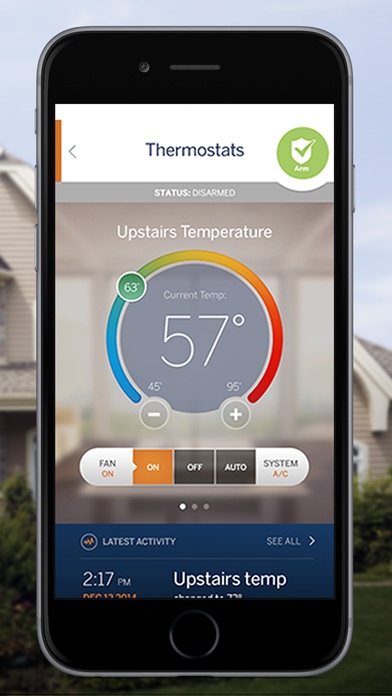 Make sure to download the latest version of the ADT Pulse App. The newest version has a fresh new feel that is easier to navigate. Check out the top 10 questions and answers about this new release
1. What is different about the new version of the ADT Pulse App?
There are a couple of key differences in this version of the Pulse App:
New look and feel, with easier access to the features you need,
Improvements to app performance,
Tips and FAQs to help answer your questions,
Personalize your dashboard just the way you want it.
See the video below to learn more.
Watch this video to learn more about the ADT Pulse 8.0 app.
As always, the app makes it easy to manage your system from anywhere and at anytime. If you are new to the system or new to the app, you'll find it's super easy to use. Enter your Pulse user name and password that was set up for your on-line account and then select United States. You then can set up a pin to make logging in quicker in the future.
You will then be taken to your new customizable dashboard. You can set up the dashboard to see the things you want to see first. If you have ADT Pulse cameras, you can swipe and go through the different cameras right in your dashboard.
The new version of the Pulse app gives you more ways to manage your home while on the go. The release did coincide with an update that caused some problems. Deleting the app and re-loading has resolved the issues in most cases.
Read More