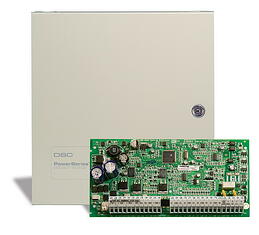 There are two types of security systems installed. Most home security systems installed today are wireless security systems and a much smaller percent of installations are hard wired systems typically installed in homes that have been pre-wired for a security system. Most hard wired security systems are "hybrid" which means they can communicate with wireless security devices as well.
A "wireless security system" is one that communicates to wireless security devices. A "cellular security system" is one that sends emergency alarm signals and communicates to the ADT Central Station via a GSM Cellular unit that is part of the security system. A "wireless security system" can not have hard wired security devices connected to it, but a "hard wired security system" can operate both hard wired and wireless security devices. Both "wireless security systems" and "hard wired security systems" can be used for standard land line phone communication or cellular communication.
For homeowners who have existing security systems, it is important to note that existing wireless security equipment will only be able to communicate to control panels of the same manufacture type. Most security systems are manufactured by DSC, Honeywell/Ademco and GE. Many security systems are branded by monitoring companies like ADT but 90% of these branded systems were manufactured by Honeywell/Ademco, GE and DSC. If you have an existing security system and need help figuring out your options, schedule a free home security review. One of our Security Consultants will come out to look at your existing system and figure out if it would be better to upgrade it or replace it with a brand new system.
Let's take a look at the basic parts that make up most home security systems today.
Parts of an ADT Monitored Security System and the Product Benefits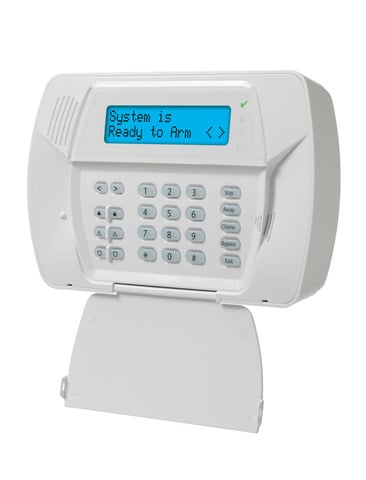 1. Central Processing Unit (CPU)

2. Keypad
Police, medical and fire emergency panics, alarm commands and display to show status of the alarm.
3. Siren
Siren will deter burglar, notify homeowner of an intrusion and has a additional sound for a fire emergency.
4. Battery Backup
Backup power for the security system in case of a power outage. Battery backup last for about 48 hours and then recharges once power is back on.
Allows the Security System to communicate to the ADT Central Station on a cellular network. This provides phone-line cut protection and customers do not need home phone service to have a monitored alarm system. With cellular primary the customer never needs to worry about making changes to their phone service either. Cellular communication is also faster than dial-up.
6. Two-Way Voice Module, Speaker and Microphone
Module: Central Processing Unit (CPU) for the two-way voice communication.

Allows ADT Central Station Operator to audio verify an alarm event, voice challenge an intruder and gives the homeowner the ability to communicate with central station handsfree in the event of a police, medical or fire emergency.
7. Security System Phone Jack
Used for standard digital alarm monitoring and seizes the phone line in the event of an emergency allowing the security system to take priority over any other phone calls.
8. Power Supply
Supplies power to the security system
9. Door/Window Wireless Sensor or Hardwire Contacts
Perimeter protection sensing when a door or window is opened or closed. Siren will sound when a door or window is opened when the security system is armed. Door and window sensors also allow for the chime mode to work creating a "chime" when doors and windows are opened or closed, this works when the system is disarmed.
10. Motion Sensor
Back-up interior protection that senses movement and is most often used as a "trap zone", detecting intruders heading to the master bedroom where homeowners keep most of their valuables. Typically installed in the hallway for a one story home and in the stairway for a 2 story home. The motion sensor is armed in AWAY MODE only. Most Motion Sensors installed in homes are pet-immune and allow cats and small dogs to roam freely throughout the home without setting off the alarm.
11. Key-chain Remote
Additional Home Security Equipment Products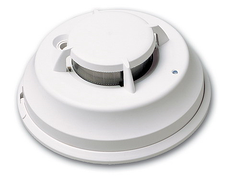 1. Monitored Smoke/Heat Detector
This is gives the homeowner monitored protection in the event of a house fire. ADT Central Station Operator will call the local fire department when the Monitored Smoke/Heat Detector senses smoke or fire. With this added feature most insurance companies will give an additional discount on homeowner's insurance.
This is a perimeter protection device that detects when a burglar breaks glass. It detects broken glass within direct line sight of the Glass Break Sensor from 20-25ft. The Glass Break Sensor is armed in STAY and AWAY MODE.
3 Wireless Tilt Sensor
Place this device on a TV, piece of art, etc... when the device is moved alarm will sound.
4. Monitored Carbon Monoxide Detector
Detects carbon monoxide poisoning, alerts homeowner and the security system will notify ADT Central Station of the dangerous level of poison in the home.

Call 1-800-310-9490 for more information or to order your ADT Monitored Home Security System