When choosing the best home security solution for your home and family, often the most important decision will be who you decide to install your security system. The Security Consultant who walks your home with you and helps you design the right home security system is often the key to you understanding your security options. Too many homeowners order a system over the phone and never truly understand what all their options are. Unfortunately, some order a cookie cutter alarm system shipped in a box. When it comes to protecting your family, we understand our customers want a professionally installed, reliable and uncompromising home security system.
After looking at all their options, the majority of homeowners decide to go with the most trusted security monitoring company, ADT Security. ADT has been providing home security for over 140 years and is without question the number one home security monitoring company in America. If you desire superior security monitoring, ADT is your trusted choice.
When it comes to understanding your ADT home security system options in San Francisco, CA, schedule a free home security evaluation with a Security Consultant from California Security Pro. California Security Pro, your local Authorized ADT Dealer, is among the highest customer rated security installation companies in California. We will provide you with the finest customer service in the security industry and help you custom design a home security system that meets your needs and budget.
ADT's Total Security Home Security System Platform
Being the leader in the home security industry, ADT continues to revolutionize security monitoring and the products we offer you. Several years ago,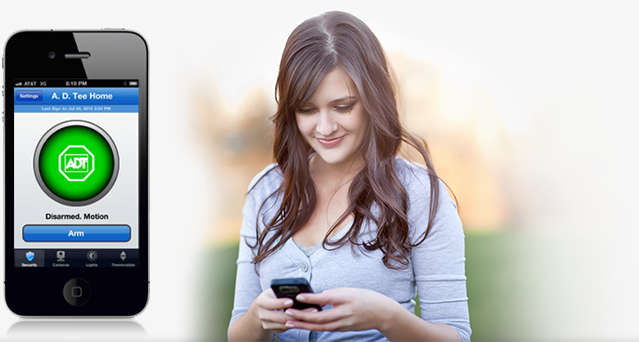 ADT Pulse
was introduced which gives homeowners the ability to remotely interact with their security system from their mobile devices. From virtually anywhere, you can check the status of your security system, get text and email alerts of emergencies and remotely arm or disarm your security system all from your mobile devices via an Internet connection. Millions of customers are now enjoying ADT Pulse Interactive Services. However, Pulse has become far more.
ADT is now leading the industry in providing
home automation
that integrates with your security system. We are seeing between 20-30% of our customers now adding cameras, automated door locks and garage door control, lighting
and
energy management with lamp modules, light switches and thermostats. These products are changing the way we interact with our homes and our customers absolutely love all the benefits being added to their lifestyle. But there's more...
ADT wanted to take it a step further and create a platform that our customers will use to integrate with other top home automation products. ADT partnered with Honeywell and iControl to create an exclusive product called ADT Total Security or "TS". Honeywell is manufacturing the hardware and security devices and iControl is providing the software and
ADT Pulse Apps
. With "TS", ADT is once again revolutionizing the security industry and this is why more Americans are having it installed in their homes than any other system available today. It's definitely your best choice for home security.
Why is the ADT Total Security Platform Your Best Choice?
Because ADT created the Total Security solution to be a platform that will be used to not only provide you with the finest life safety and security solution but also be used to manage and control other top home automation products currently being used and developed. Because ADT is the recognized leader in the industry and has over seven million customers, many companies are partnering with ADT to create home management products Americans will come to enjoy.
It is estimated that by 2020, the average American home will have at least five smart home or automation devices. One example of that is the millions of keyless, automated door locks being installed throughout the US. Super popular! ADT partnered with Kwikset to provide
automated door locks
and now Schlage automatic door locks can be integrated with ADT Pulse Total Security. ADT recently partnered with Nest. Besides installing an ADT Pulse thermostat, your other option will be to integrate your Nest thermostat to ADT's Total Security Platform. With automated climate control you will experience both comfort and energy management design to save you money!
So why ADT? Because who wants 10 more home automation apps on your mobile device when you can have just one to manage them all. The
ADT Pulse Total Security Platform
now manages the following:
It is amazing having all these home devices being managed by one platform and controlled by you on your mobile device from one App. With Pulse you will also have a personalized web portal to customize and manage your security system, home automation and system users. It makes managing your home simple.
Call us today to schedule a
free home security review.
One of our Security Consultants will come to your home to go over all your options. Call now 1-800-310-9490.
I Just Need a Basic ADT Home Alarm System.... No Problem
Although 80% of our customers are now getting an ADT Pulse system installed, some homeowners are on a tight budget and just need a standard alarm system. We offer a wide range of monitoring service options and can provide you with a free* home security system with monitoring for an initial installation cost of only $99-$199 depending on which option you choose. Follow us on Google+ for updates on current specials.
We would love to help you protect your home and family. For more information on options for home security systems in San Francisco, CA call 1-800-310-9490 today.
ADT Customer Reviews in San Francisco, CA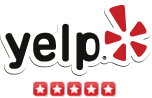 Wow

Guillermo Aguilar

really knows how to get his work done right. He was extremely patient explaining with detail all about the alarm system that I bought. I'm very happy with his work and I strongly recommend him as your ADT sales person. And if that wasn't enough he stopped by my house a week later just to make sure we are happy with our alarm and don't have any questions. Thank you Guillermo!!!
6/16/2018 "

They gave me a great deal on equipment & installation

"
Matt

&

Pat

from California Security Pro took great care of me! I had just moved into my house in West Oakland and within the first week had packages stolen and a few other fun incidents take place. They gave me a great deal on equipment & installation, and importantly, were realy fast. I called them on a Weds, they came to see the place on Friday afternoon, and installation happened Saturday morning first thing. I'm now set up amazingly well and feeling safe in my new home.
Props to Matt & Pat for making things go so smoothly and quickly for me!
E L., San Francisco, CA (New Homeowner in Oakland)
----------------
2/16/2017 "

I highly recommend this company"
I'm an older woman, I was a little hesitant on getting an alarm system at my age. Pat the installer was wonderful, he took his time explaining the system to me as I wrote everything down. He showed me all the locations of the sensors, he helped me set up additional codes. I want to thank Pat for being so patient with me, he is a valuable person to your company. I highly recommend this company if you are thinking of getting an alarm system. Be sure to request Pat, as you will be pleased on how great he is at his job, a true professional!!!!!!!!!
- D D., San Francisco, CA
...................................................................................................................................................................................................
12/19/2016 "

Everything exceeded my expectations!"
Shopping around for security cameras was complex for me. When I talked to Joseph Abeyta he put me at ease about my options. He explained everything, kept in touch, and his word. He asked ME what day I wanted my system installed. Jessie the installer came on time. He was very professional, did a excellent job, and listened to my concerns. Everything exceeded my expectations! Thank you California Security Pro.
Tony C., San Francisco, CA
12/08/2016 "

the team made the process a breeze"
Just got through setting up our new home with ADT using Brandon and California Security Pro. Brandon is just a joy to work with and the team made the process a breeze. Pat installed the system and amiably tolerated all of my questions, neurotic debate over where to put installations, etc. Really felt like they went above and beyond to provide guidance in navigating a new security system and make sure we got a good value too. Really appreciate it, thank you!
Kate H., San Francisco, CA

Yelp Review
11/21/016 "

extremely professional."
We recently decided to get a home security system installed and our neighbors recommended California Security Pro out of San Ramon. We met with Joseph Abeyta, who walked through the house and provided his opinion on the best security system for our situation. Joseph was very easy to work with and provided his honest opinion on what equipment was needed and didn't try to push for additional add-ons that were not necessary. Jessie was our installer and did a very thorough job and was extremely professional. Joseph and Jessie were a pleasure to work with and I would definitely recommend them and California Security Pro for installing home security systems in the East Bay.
Michael K., San Francisco, CA - New homeowner in Danville
I'm just so pleased I found these guys and how efficient they are, I highly recommend them, no doubts about that, AAAAA+++++
Keep up the excellent work guys! - Renzo R., ,San Francisco, CA
10/30/15

"

something you don't really get with a lot of other providers.

"
Brandon reached out to us after we had already set up a DIY security system (our first) with another provider. We were pretty happy with it but we figured we would let Brandon come over and offer his opinion and expertise. Although we were not necessarily anticipating switching companies, Brandon's thoughtful presentation and generous meeting with us really blew us away. That's something you don't really get with a lot of other providers. On top of that, Brandon offered to match (and ultimately beat) whatever price and features that our current provider was offering. At that point, he had not only won us over but had presented an offer that we couldn't refuse. Bravo, Brandon, you're the best! Thank you!- N V. ,San Francisco, CA
10/29/15

"I liked the system so much that I had Brandon spec a solution for my home"
I highly recommend California Security Pro.

My company's office was recently broken into, and Brandon was incredibly responsive in meeting with my VP of Operations to schedule a speedy install. The system works great, and I love that we can check in on live video on our iPhones.

I liked the system so much that I had Brandon spec a solution for my home in San Francisco. Brandon is completely professional, friendly, thorough, and he checked in to make sure the everything went smoothly with the installation. Micah did a great job of installing the system and training me on its use. - Jim K. San Francisco
10/16/15 "BEST."
I don't usually write reviews, and they haven't even installed yet (coming tomorrow) but I already have to write this because...They are amazing. This is coming from a hysterical person who had a security breach this week from someone who said they will try again. I've never felt more at ease and supported than with California Security Pro.Brandon Tomas is the BEST and came out today, arrived early, waited around while I had to finish up a work call, etc. He is the politest and most helpful employee representative in any industry that I've interacted with over the past few years - or maybe ever. He clearly loves his job and loves helping people feel safe. He asked me many times what else might be scaring me about being in my house (couldn't think of anything as he'd thoroughly covered any possible threat). And, he made sure I have the fasted install possible so that I'll be set up ASAP.Thanks, Brandon!!
Leigh W.,Jacksonville, FL (New Homeowner San Francisco, CA)
10/14/15

"As good as it gets!"
Excellent service and professional. The manager Fish came out on a Sunday for a consultation. Gave us his expert opinion about what we needed and arranged an installation a few days later. System works as promised. Fish and his team are as good as it gets!
James C.,San Francisco, CA
10/7/15

Flawless experience."
After a couple of unexpected incidents of vandalism at my home in Noe Valley, I decided it is finally time to get serious about security. Yelp led me to to ADT; Fish came over to my house the same day I called and walked through my entire place to give suggestions on the security system that best fit my needs. He is helpful and knowledgeable without a hint of pushy sales person. Fish also secured a next day installation for me. The next day, Hector came to install, it was complex with a wifi camera and a bunch of sensors. Hector was polite, knowledgeable, super helpful and very neat in his installation. He provided a great demonstration and training on how to use the equipment and gave some great suggestions. I had some trouble with the camera the 1st night and I called Hector at 8:30pm, he trouble shoot my problem and resolved it in less than 30 minutes. Overall, a flawless experience. Fast, caring and professional - I would recommend them to anyone looking for a security system in the Bay area. To top it off, the pricing was very reasonable and there are always specials for installation. Two big thumbs up for Fish and Hector!!
Rosalyn C.,San Francisco, CA
10/7/15

"Went above and beyond the call of duty."
I would like to acknowledge California Security Pro for the expert installation work they did on our office ADT security system.Brandon Tomas, my representative, went above and beyond the call of duty, consistently updating me during each step of the installation so that I felt comfortable and confident in their approach and process. The technician, Pat, was equally exceptional and ensured that all of the setup was done efficiently and tidily, with all cables well hidden, and was available for all of my questions following the installation.I had a great experience with California Security Pro and wouldn't hesitate to use them again in the future!
Stephanie S.,San Francisco, CA
6/30/15

"Could not be happier,Brandon definitely deserves employee of the month!."
Last week I was lucky enough to have Brandon Tomas represent California Security Pro and install an ADT system in our office. He could not have been more responsive, congenial, professional and efficient. System was up and running in a matter of hours and then another service rep walked us through how to use the system. Could not be happier Brandon definitely deserves employee of the month!
Elizabeth S.,San Francisco, C
6/15/15

"Made me feel safe."
I had a great experience with every step of the process with these guys, from my first call to them, through sign-up with Fish, installation with Micah, and follow-up. They've made me feel safe and taken care of.
Stephanie R.,San Francisco, CA
5/21/15

"Outstanding."
Fish, the East Bay Manager is who everyone in the entire Bay Area should consult. His support team have been outstanding too, especially the installer Kyle and admin Yvette.
Shannon W.,San Francisco, CA
ADT Monitored Security Systems Installed throughout San Francisco County
California Security Pro installs ADT Monitored Security System for homeowners in these San Francisco Districts.
Nearby San Mateo County Cities we Serve

Atherton, CA
Highland-Baywood Park, CA
Belmont, CA
Brisbane, CA
Broadmoor, CA
Burlingame, CA
Colma, CA
Daly City, CA
East Palo Alto, CA
El Granada, CA

Foster City, CA
Half Moon Bay, CA

Hillsborough, CA

Menlo Park, CA

Millbrae, CA

Montara, CA

Moss Beach, CA

Pacifica, CA

Portola Valley, CA

Redwood City, CA

San Bruno, CA

San Carlos, CA

San Mateo, CA

South San Francisco, CA
Wooodside, CA
Here are the California Counties we serve: