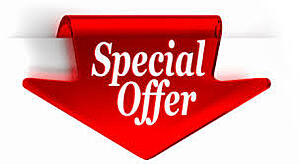 Do you have an ADT Coupon or ADT Special? How much is ADT anyhow? Are these the questions that are rolling around in your head? Here at California Security Pro, we answer these questions and more every day. This blog post will provide you with answers to our most common questions about ADT pricing, including what kind of special offers we've got ready for you.
Question #1 Do you have some ADT Coupons, ADT Discouns or ADT Specials?
YES! There is always an ADT special. Not only ours, but our price match policy assures that if you do see a better ADT discount out there, be it an on-line offer or in writing, when you bring it to us, we'll match it. So whether your question is: Is there an ADT special offer? or just how much is ADT? The answer is we've got a great value for you. Check these ADT special offers out:

Call now to get a quote on a system for your home or business. 1-800-310-9490
Questions #2: How Much is the ADT Monthly Fee?
After your questions are answered about ADT equipment costs and savings, the ADT monitoring rate is the other part of the home security system equation. Alarm monitoring with ADT's monitoring center network is unparalleled in the industry. No other company offers you 6 monitoring centers located across North America. You might be concerned that the best monitoring won't have the best price tag. Rest assured, it's all very competitively priced.
You probably already know monitoring rates vary. It varies based on the level of monitoring you have. Here are your monitoring options:
ADT Pulse monitoring. Our most popular!
Basic security monitoring.
Residential monitoring with California Security Pro is always going to include the warranty as well. Beware of any ADT monitoring rates that are below $30. You probably are not getting the residential warranty included in your ADT monitoring rates. The warranty covers any warranty parts and labor needed (first 90 days free, after 90 days just a trip charge of $25). Click here for the easy to read ADT Monitoring Cost Chart.
Question #3 How Much is ADT Pulse?
Because the ADT Pulse system is our most popular system, we get more questions about it than any other category of questions. From questions about ADT Pulse pricing in general to a specific ADT Pulse price like how much does an ADT Pulse camera cost? America's favorite security system gets a lot of attention because ADT Pulse is home automation and home security in one. As the above packages, these special offers apply to your ADT Pulse system:
If you are not familiar with the ADT Pulse Home Security and Home Automation System, click hear to see what you've been missing.
To sum up the questions of ADT cost, California Security Pro offers you competitive pricing, great specials and we will match the price on any current ADT special offer or price for a comparable system and installation. What might also be considered in the value of your system is excellent customer service. I am sure that you will agree with over 900 5-star customer reviews that our company culture of being customer obsessed has created some pretty great customer satisfaction. Our price match policy assures you can get the best value from the company that will take the best care of your needs.
Whether you are reactivating a system that came with the house or looking to install a completely new system, call us today at 1-800-310-9490 to schedule a FREE Home Security Review or get a price quote.