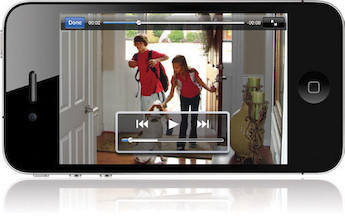 ADT Pulse Cameras are your secret weapon against crime when you leave home. You can't be at home to protect your belongings and loved ones 24 hours a day. Even if you passionately uphold the 2nd amendment and are amply qualified to protect your family when you are around, at some point you will have to leave your home. Here's five ways your camera system helps you feel secure that things are taken care of when you are out.
Use ADT Pulse Cameras to Assure Everything is OK
Cameras are generally installed to catch things happening. Things like shady people casing the neighborhood or a burglary in progress. But it is comforting to know that nothing out of the ordinary is happening. With remote access, your home's activity or non-activity is accessible at any hour and from anywhere. Go ahead and verify that the kids are doing home work and not having a food fight or that Fido is vigilantly standing watch. It's the next best thing to being at home, when you can't be at home.
Read More